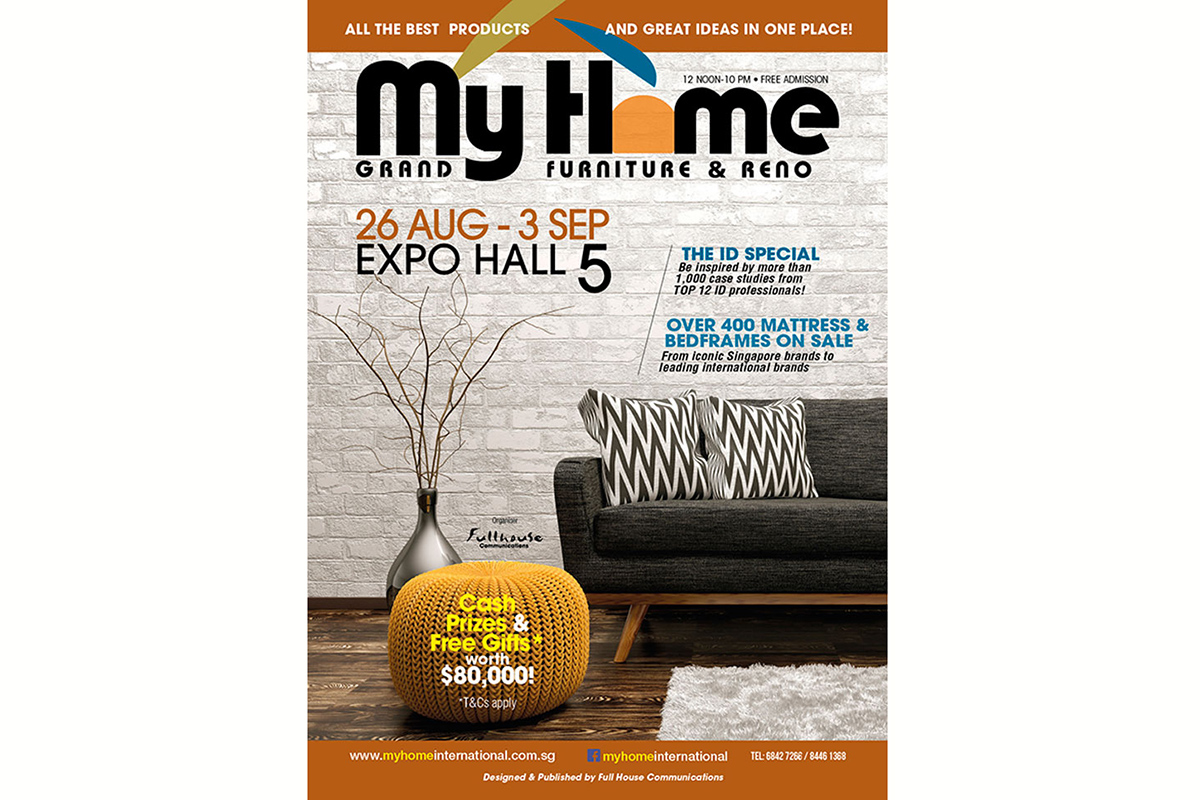 Enjoy great savings on international furniture, beds and more at My Home Grand Furniture & Reno Expo!
Taking place at Singapore Expo Hall 5 from 26 Aug to 3 Sep, My Home Grand Furniture & Reno Expo will give visitors the chance to get in touch with top designers from 12 interior design firms along with flooring, curtain, cabinetry and other home furnishing retailers. Exclusive gifts and cash prizes totaling $80,000 will also be up for grabs, so be sure to head down in person for a chance to win! Admission is free.
Date: 26 Aug – 3 Sep
Time: 12pm – 10pm daily
Venue: Singapore Expo Hall 5
For more information, visit this link.