If you are seeking inspiration to elevate your most private of sanctuaries, bathroom fittings manufacturer GROHE has brought full bathroom vignettes featuring the most luxurious hotel bathrooms from around the world to the heart of Singapore. The numerous high-profile projects fitted with GROHE products are a testament to the brand's appeal to architects, designers and developers worldwide.
Stora Hotellet Umeå, Sweden
Stora Hotellet Umeå, situated in the Swedish town of Umeå, is helmed by its unique maritime ambience. The hallways and salons of the old building are adorned with pictures of sea captains, reflecting the spirit of a fascinating past. The interplay between refined and coarse materials creates a compelling symbiosis. In keeping with the hotel's special aura, the GROHE Veris fittings line was chosen for the bathrooms, harmonising objectivity and emotion.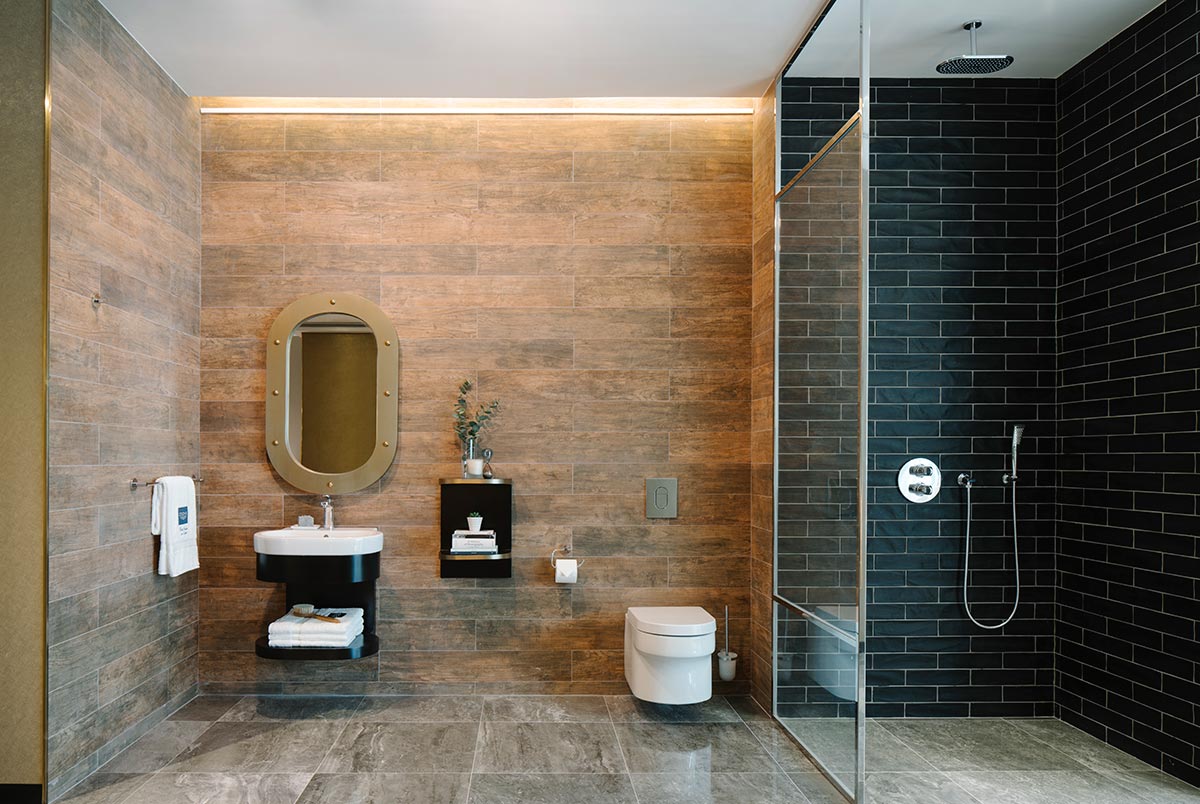 Sri Panwa Phuket, Thailand
Scattered over the hillside and surrounded by tropical rainforest, the 52 villas of luxury resort Sri Panwa command breathtaking views of the Cape Panwa peninsula. Stylishly designed and integrated with innovative technology, the GROHE Allure series was favoured to satisfy the exacting demands of guests, delivering a sensual water experience in the bathroom.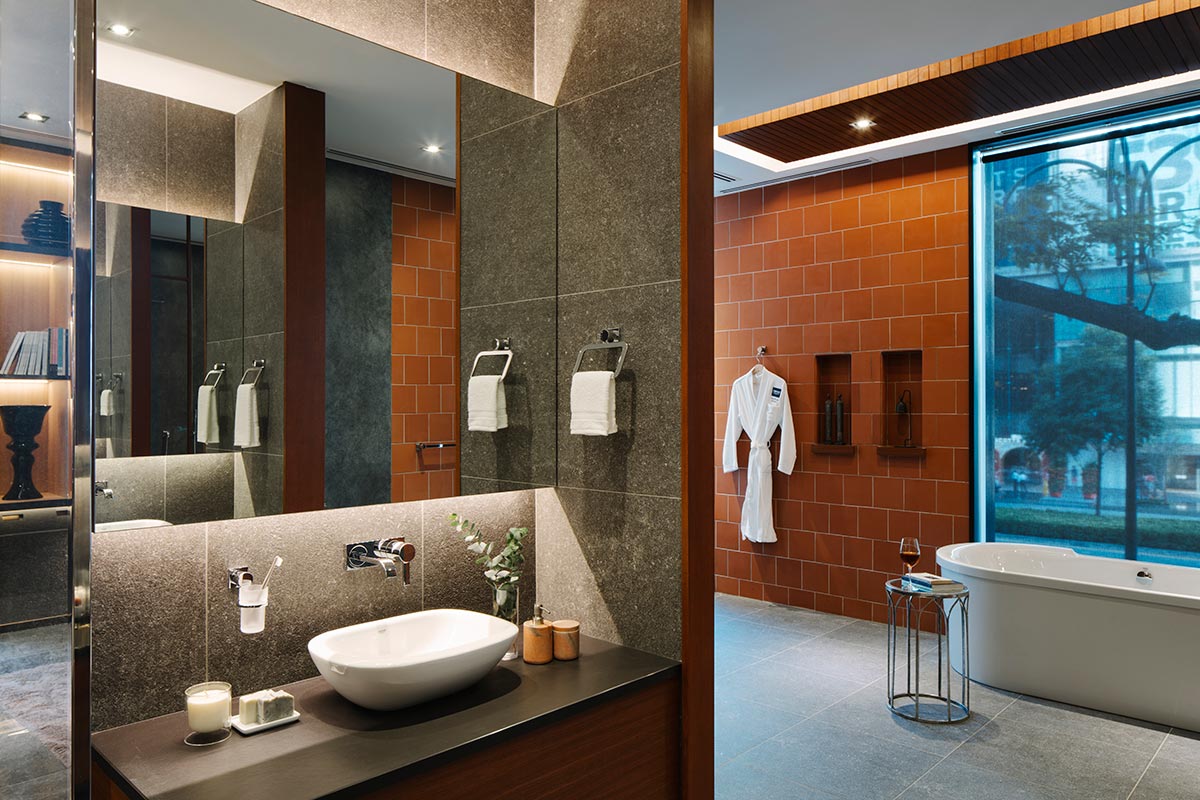 SWISSOTEL The Bosphorus Istanbul, Turkey
SWISSOTEL The Bosphorus Istanbul is a 5-star luxury hotel nestled within 263,000 square metres of historical gardens overlooking breathtaking views of the Bosphorus and the Old City. Featuring state-of-the-art facilities and exclusive amenities, the hotel is fitted with GROHE Allure Brilliant, which blends perfectly into the spacious, marble-lined bathrooms. Designed by Khuan Chew, the property exudes Swiss simplicity with a touch of Turkish warmth and cosiness.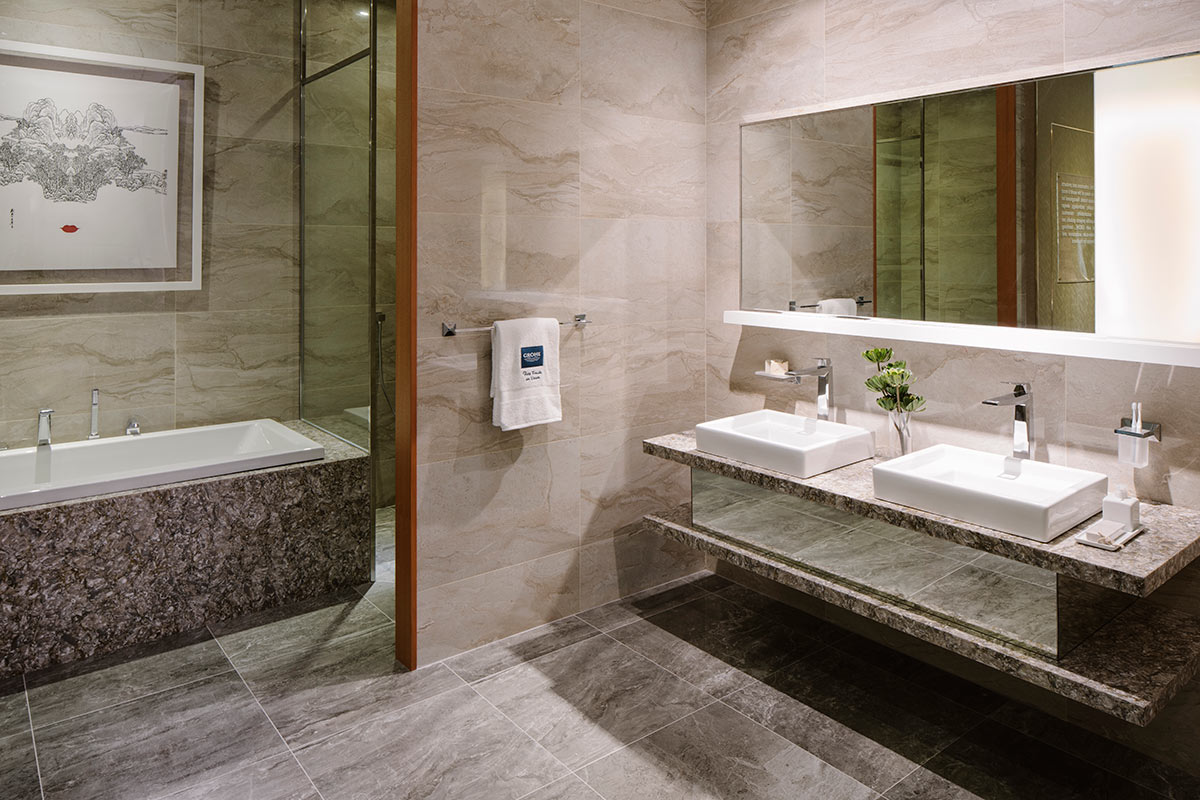 These and more 5-star hotel bathrooms have been reconstructed at the GROHE SPA Flagship store. Be sure to visit the showroom to take a closer look at the luxurious replicas for some stunning bathroom inspiration.
GROHE SPA Flagship Store
1 Scotts Road, #01-04/05 Shaw Centre
tel: 6311 3622
This post was brought to you by GROHE