As a retailer of home electronics, IT and furniture products, COURTS is a household name with many homeowners in Singapore. The company's commitment has always been about delivering better living at competitive prices to their customers, and the newly revamped flagship Megastore in Tampines is the key emblem of that message.
Running around multiple places to get errands done can be a hassle, but the new COURTS' Megastore assures that you will only need one visit to tick everything off your checklist. The one-stop destination is specifically designed to cater to the needs of homeowners while ensuring that they enjoy an immersive shopping experience. Expect to find everything for the home in the 136,000-square foot space, including experiential areas for an interactive, hands-on experience, an extensive range of services, as well as many affordable deals.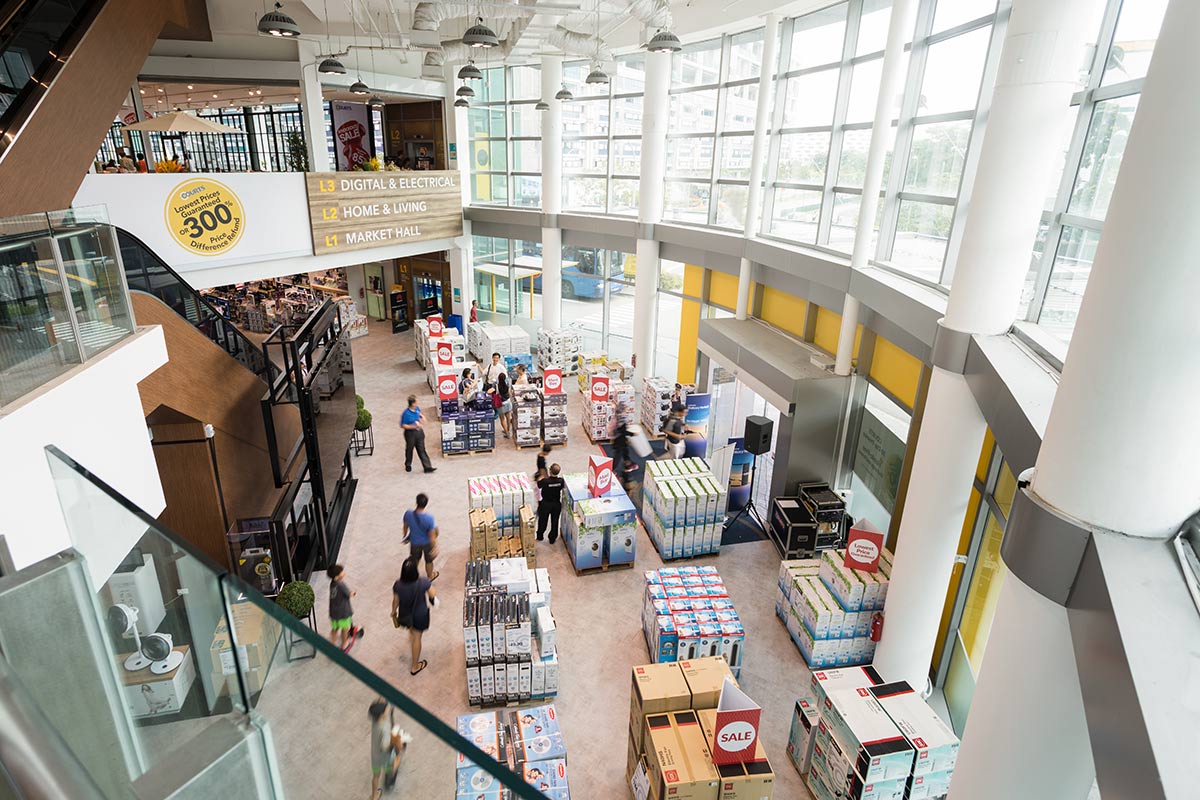 The first floor houses the Market Hall with its range of domestic and personal appliances. Further in, a Click-and-Collect counter has been set up to allow shoppers to pick up their online purchases; a new concept launched with COURTS' re-designed online store. The website is not only armed with more efficient search engines and quicker check-out sessions, you can now collect your items in store too, ideal if you want to avoid the snaking queues.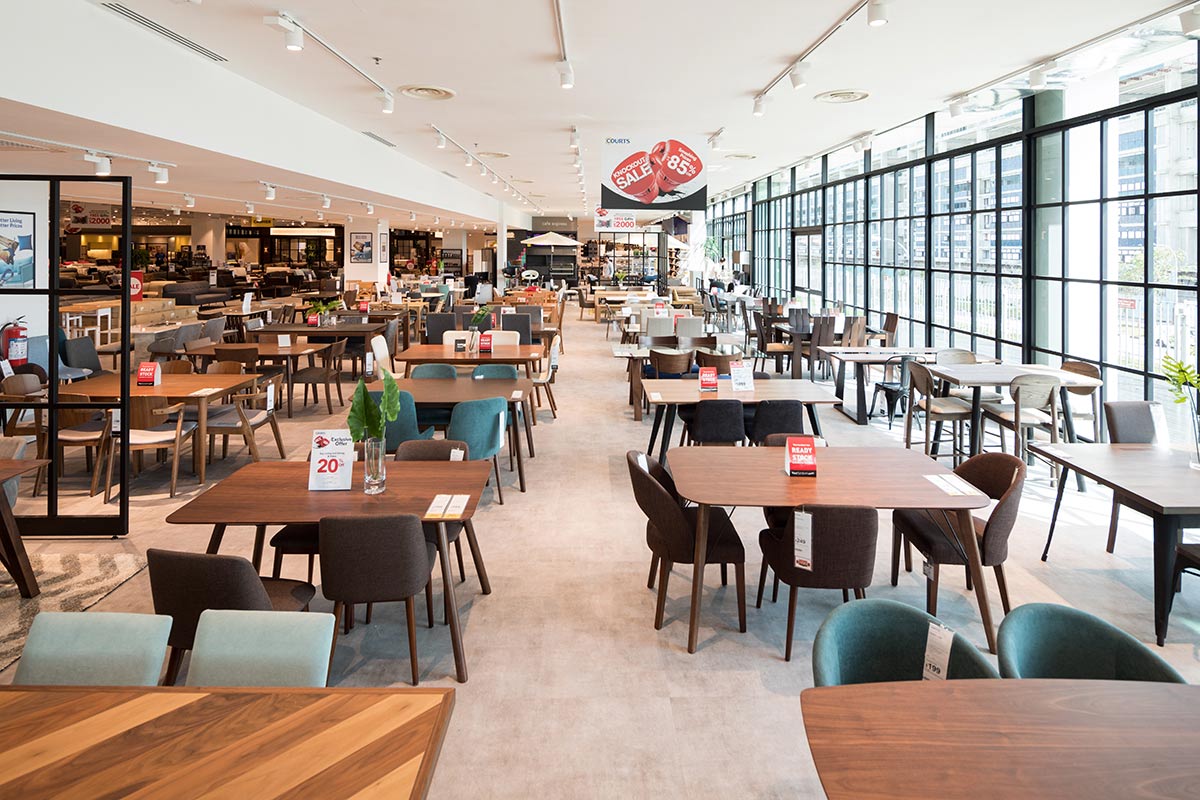 On the second floor sits an inspirational space – the Design Studio by COURTS – created for homeowners to find solutions for every aspect of their dream space under the guidance and expertise of consultants from two accredited interior design firms. Also on this floor, you can browse an array of impeccably designed furniture and accessories helpfully categorised around four themes – Natural Craft, Modern Luxe, Metropolitan and Industrial Loft. These themes are grouped together to make it effortless to find complementary furnishings. The arrival of new brands like Joseph Joseph, Brabantia Kitchen range, Lékué and more offers a greater variety to select from too.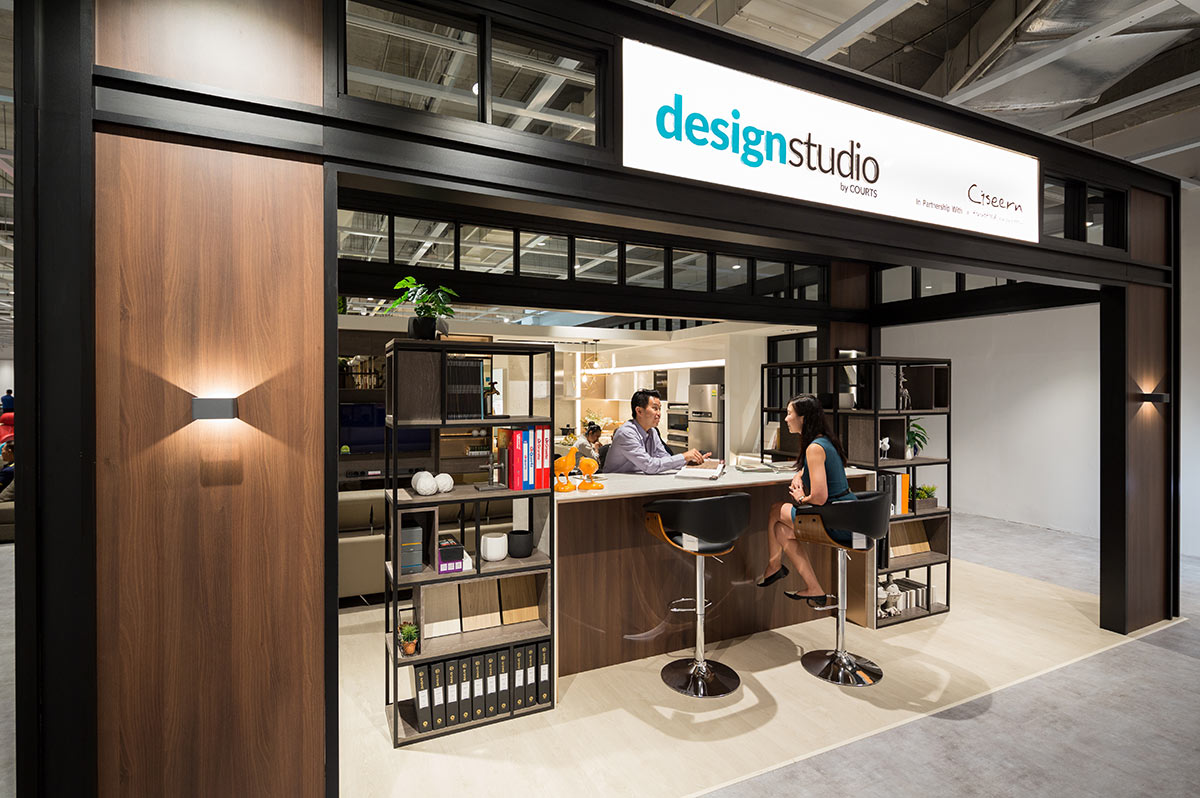 On the uppermost floor, you can entrust GURU by COURTS with your home and tech products because GURU offers more than 100 repair and maintenance services for over 20 home product categories such as smart homes link-up, mobile phone and laptop repair, sofa cleaning and washing machine servicing. You will be surprised to know that GURU fixes and repairs products that are not purchased at COURTS too, and all repairs are covered with a highly competitive up-to-90 day warranty. This level is also where you can find most of your home appliances such as televisions, washing machines and other essential domestic appliances.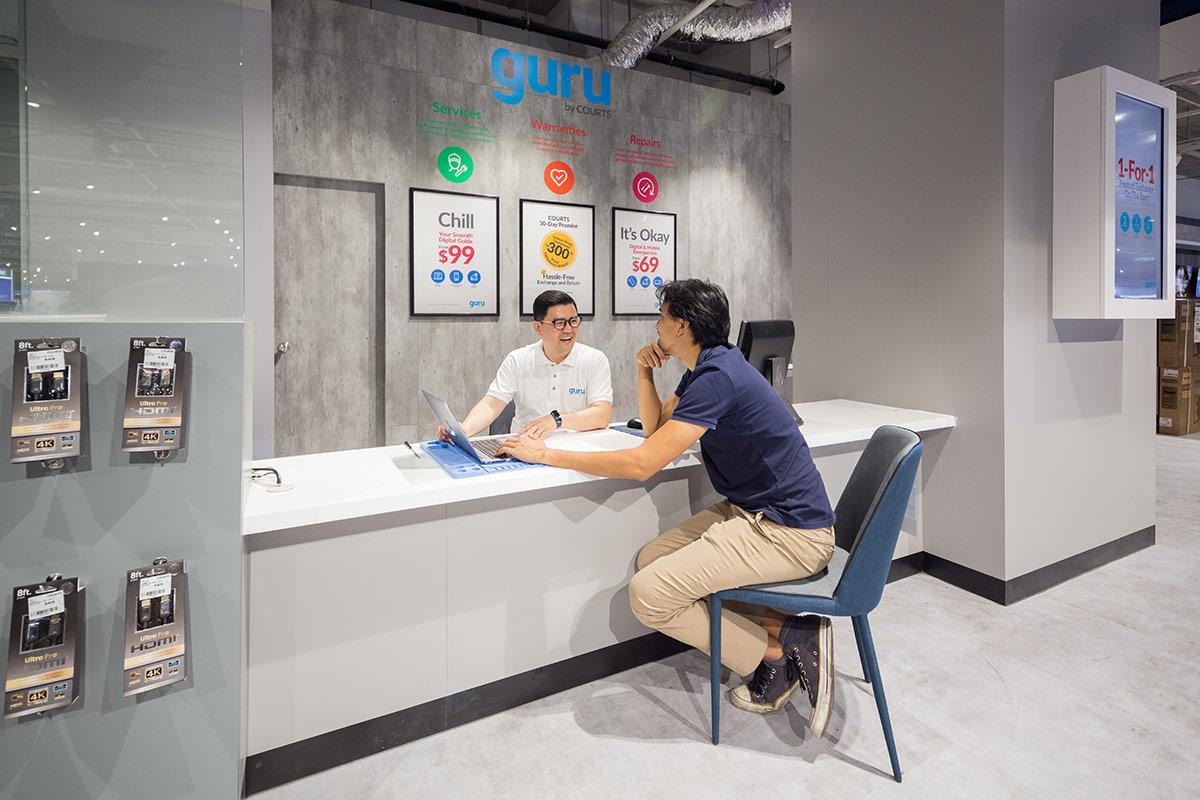 Need a break from ticking off those tasks on your checklist? Take a break at MO Cafe and Subway where you can rest your feet, sip on a cuppa and fill your stomach before continuing on your journey. Undeniably at COURTS, you can expect a great blend of convenience and functionality all in one address.
COURTS Megastore
50 Tampines North Drive 2
tel: 1800 222 6868