You're just about ready to move into your spanking new BTO flat, but there are probably some things still missing from your wishlist! Here are five essential appliances you shouldn't start your new home life without.
Wells The One Water Dispenser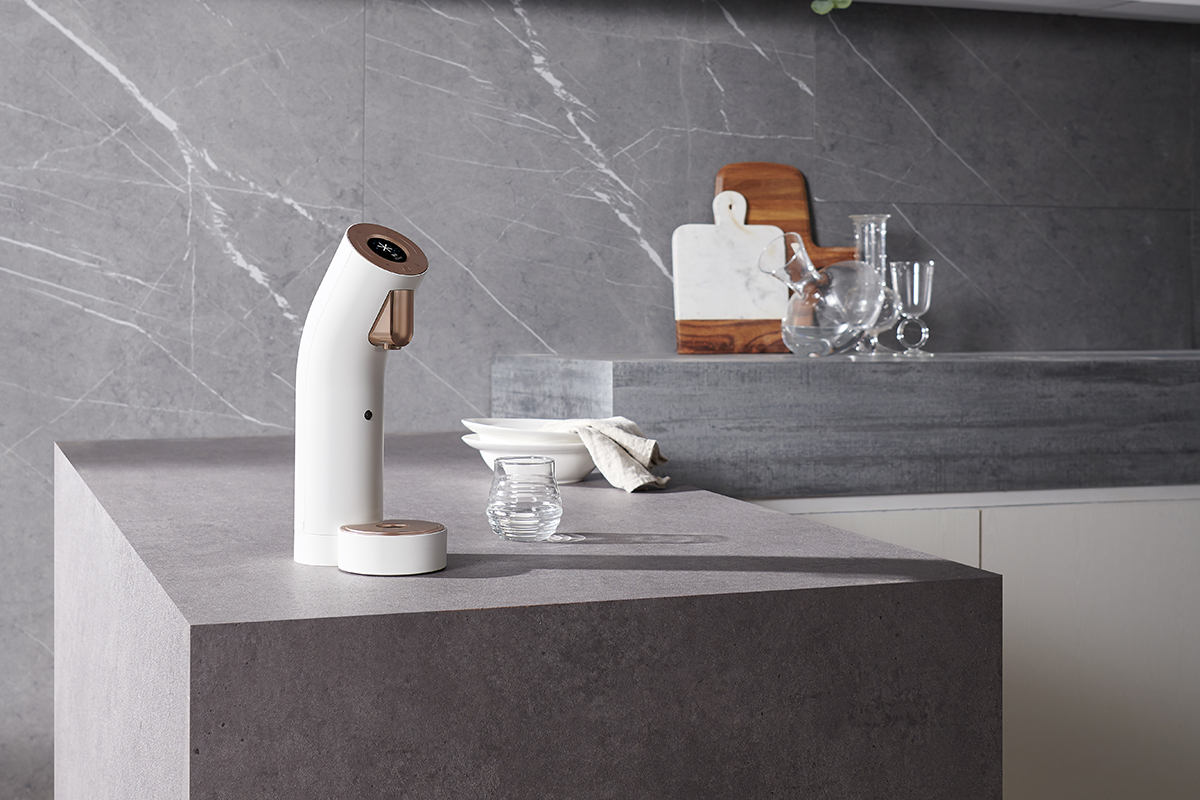 As you unpack boxes and start setting up your new home, you want to be able to stay healthy and maintain hygiene without having to overthink it. That's where an instant water dispenser comes in really handy, giving you access to purified, fresh drinking water at various temperatures within seconds.
With The One from Wells Singapore, simply use the minimalist control wheel to adjust the water volume and temperature and enjoy a healthy flow that suits your needs within seconds—be it for a cup of tea or a large pot of pasta. It additionally saves you lots of countertop space thanks to a tankless design and 180-degree rotating body, resulting in a cleaner appearance and more room for food prep.
Of course, The One comes with a cutting-edge filtration system too, sterilising every water pipe once in three days for hygiene with peace of mind. The system also auto-drains if it remains unused for 24 hours, ensuring that your drinking water never gets stale.
Steigen Solar Drying System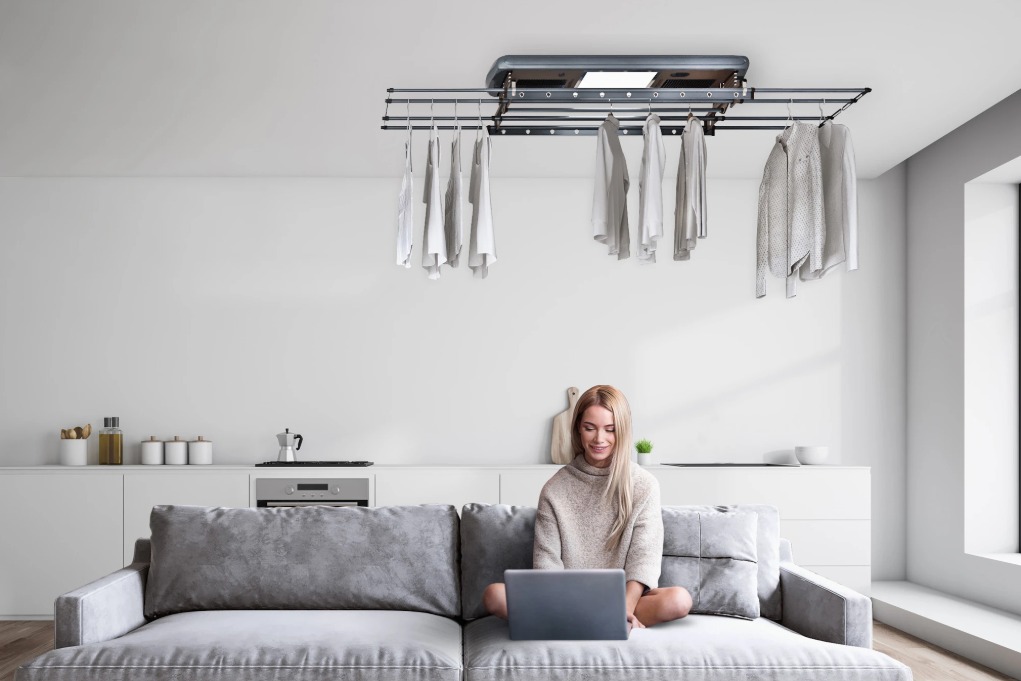 The laundry appliances on your shopping list probably just include a washing machine and dryer, but you shouldn't underestimate the convenience of a solar drying system!
Being ceiling-mounted, Steigen's Solar Drying System takes up little to no space in even the smallest of flats, all the while providing effective yet gentle drying with even heat distribution. The result is perfectly dry laundry that you can pluck off the system even days later without any extra wrinkles.
Instant Pot Duo Plus Smart Cooker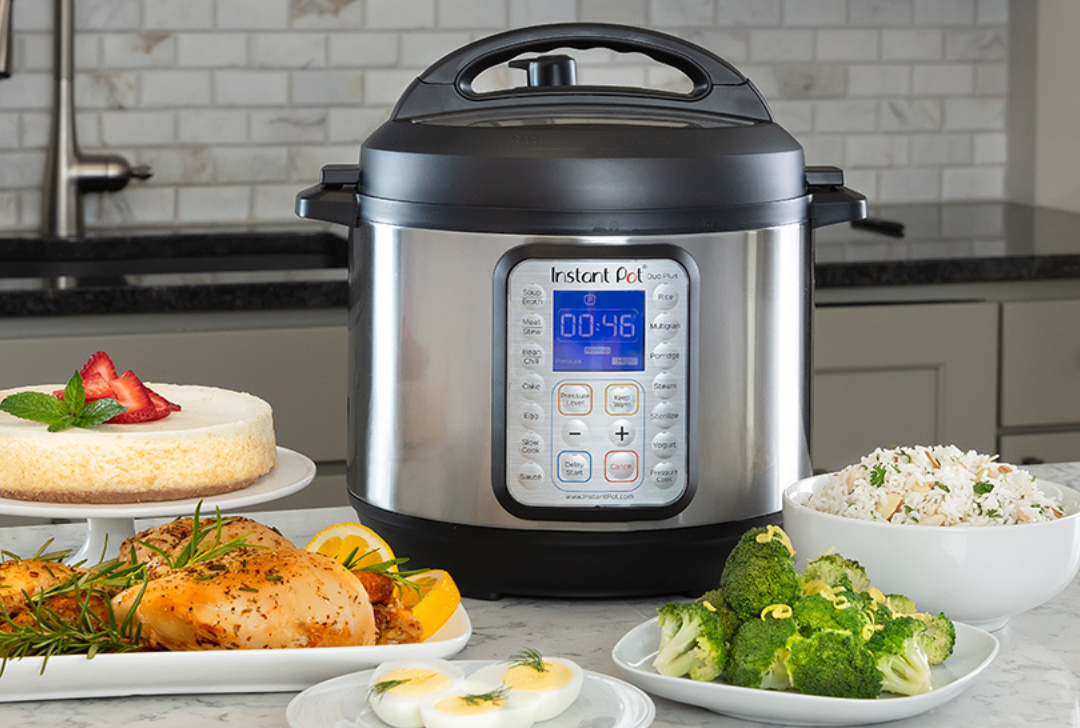 If you like the idea of cooking more but cannot be bothered with all the work that goes into it, you need to get your hands on an Instant Pot to kick off the cooking habit in your new home.
With 16 one-touch smart programs, the Duo Plus 9-In-1 Instant Pot takes the original Instant Pot to a whole new level, doubling up as a pressure and rice cooker, yoghurt maker, steamer, sauté pan, stockpot, cake maker and much more. The upgraded auto-sealing lid even comes with a steam release button for added convenience!
Dyson V12 Detect Slim Total Clean Vacuum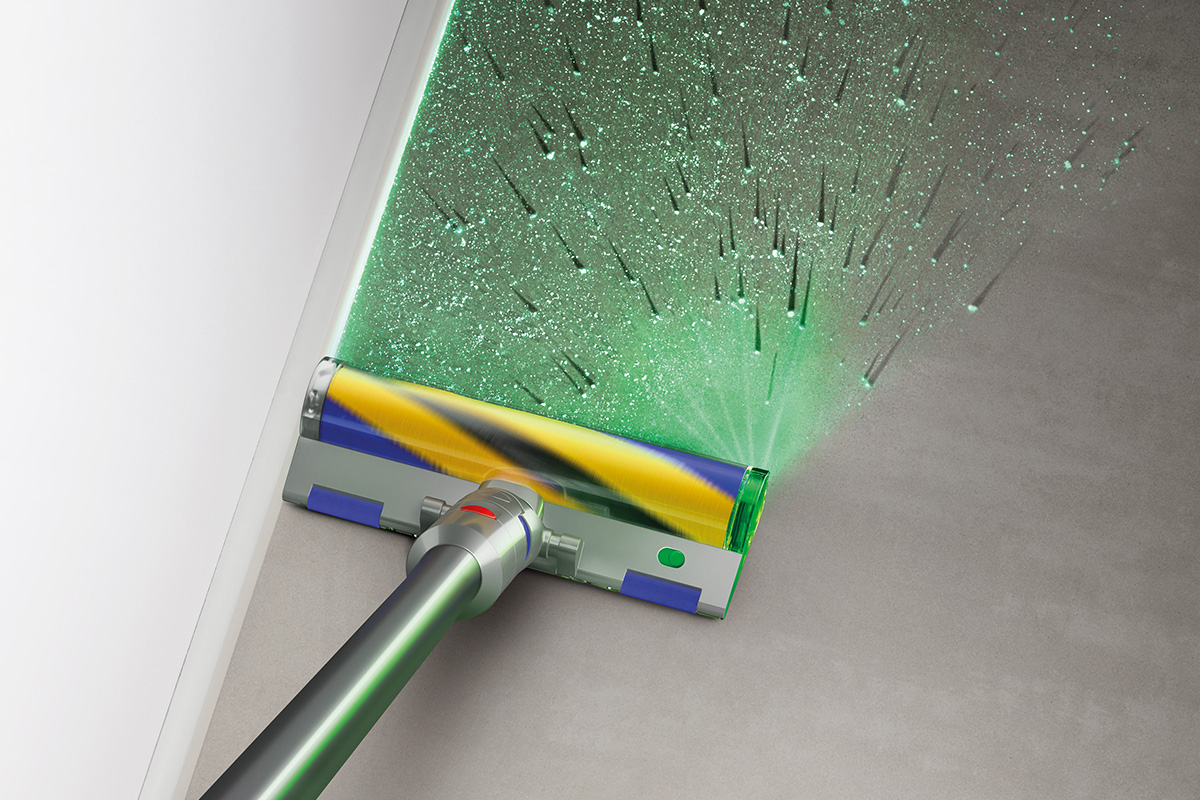 Keeping your home clean has never been more important—and getting the right appliances can make it much easier on a daily basis. The new Dyson V12 Detect Slim Total Clean is a cutting-edge vacuum cleaner with a built-in laser dust detector, a handy piezo sensor and innovative anti-tangle technology, leading to a thorough clean with no fuss.
The laser dust detection is definitely the vacuum cleaner's most impressive feature, allowing you to see dust and dirt at a glance where you would have otherwise missed it. The piezo sensor adds some extra power to the suction when large dirt particles are detected, helping to speed up the cleaning process—so you spend less time doing chores and more time enjoying your new home.
Fisher & Paykel Dishdrawer Double Dishwasher
Make your brand new home extra convenient and fuss-free by installing a dishwasher from the get-go. Fisher & Paykel's DishDrawer Double Dishwasher not only cleans your dishes until they're spotless but also allows you to clean two loads of dishes at once using separate programs.
No more sacrificing a thorough clean to protect fragile glass—just place your fine dishes in one drawer and pots and pans in the other to save time and energy without compromising on cleanliness. For that extra clean boost, set your dishwasher to the Sanitise option, which kills 99.9% of bacteria in the final rinse.
Opening image courtesy of U Home.