Located within the shiny new MediaCorp Campus at 1 Stars Avenue, Cafe Melba at Mediapolis replicates the laid-back atmosphere and kid-friendly policy of its older sibling but with a more sophisticated slant. Designed as a relaxing spot for one-north office workers to retreat to in the middle and end of the day, the cafe dishes out all-day breakfasts in a comfy setting decorated by Australian designer Emma Maxwell. On weekends, the outlet becomes a brunch hotspot, just like the original Cafe Melba at the Goodman Arts Centre.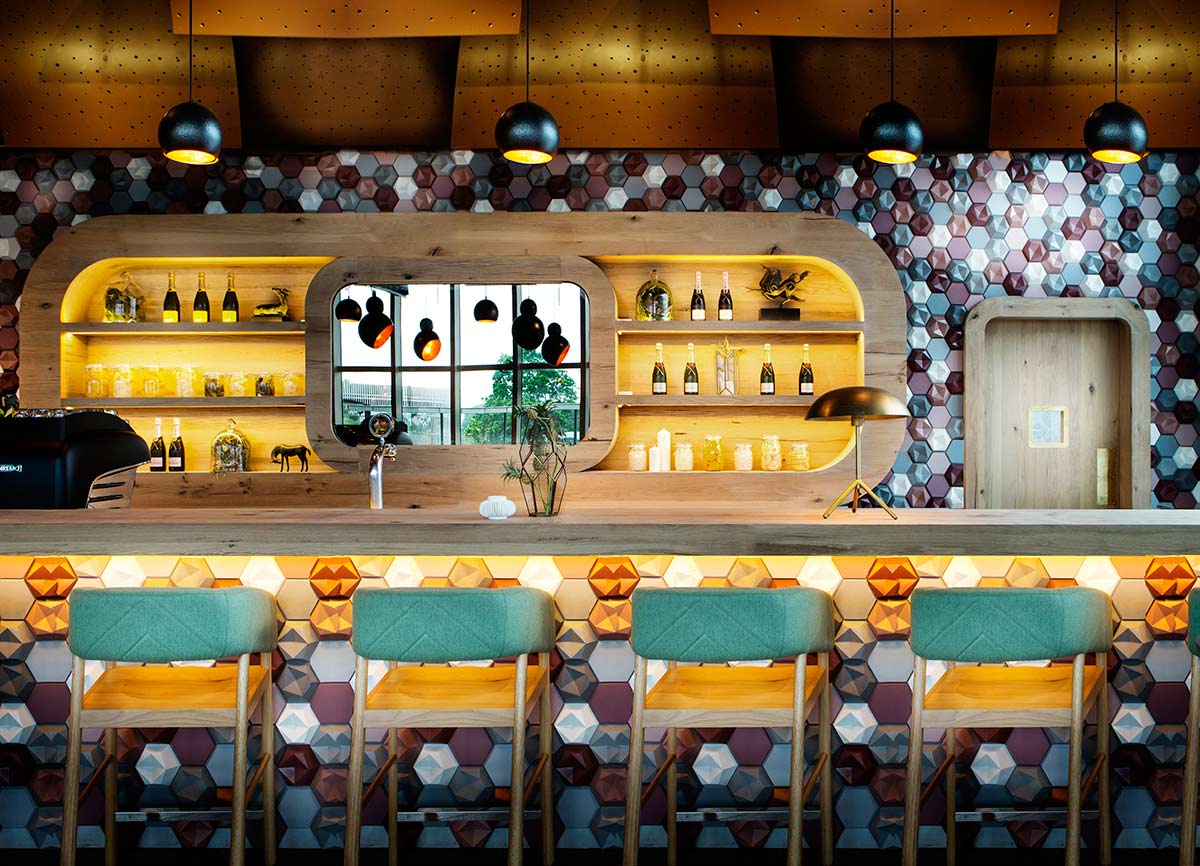 A recent winner at the Italian A'Design Awards 2016 for Best Interior Design, interior designer Emma brings her fresh perspective and magic touch to the interior of Cafe Melba at Mediapolis. The warm and cosy space inspired by the Australian landscape takes its cues from Mother Nature. Wood-panelled floors, solid old growth oak tables and handcrafted chairs upholstered in recycled wood are artfully paired to create a stylish and inviting space.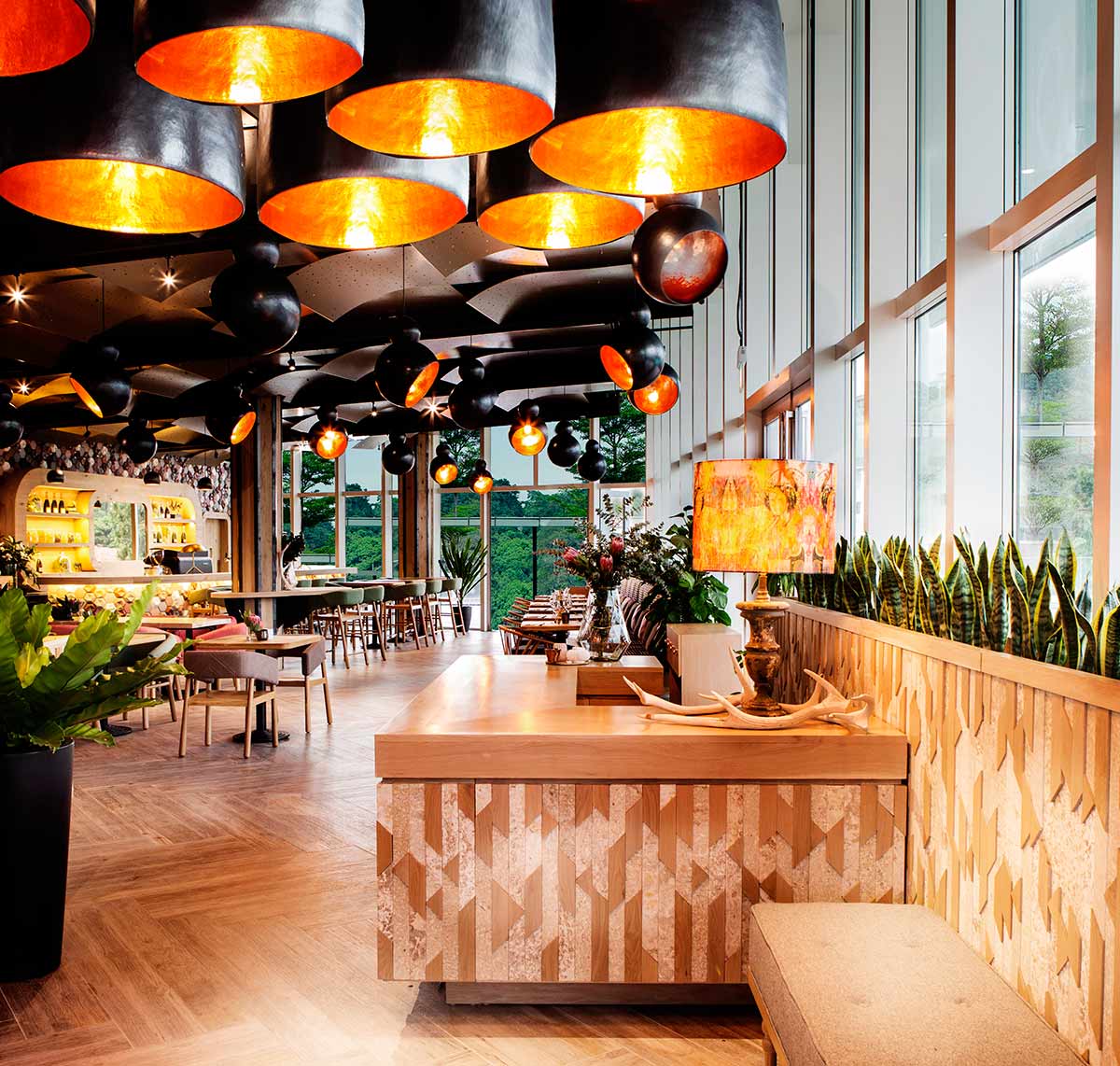 Adding a hint of glamour is the handmade copper-hued ceiling consisting of layers of bespoke recycled metal plates that are inspired by the Louis Poulsen PH Artichoke lamp. Other than creating a stunning feature, the metal layers also act as an effective sound baffler. Complementing this are three-dimensional geometric concrete tiles famed by two curved windows crafted from pale oak.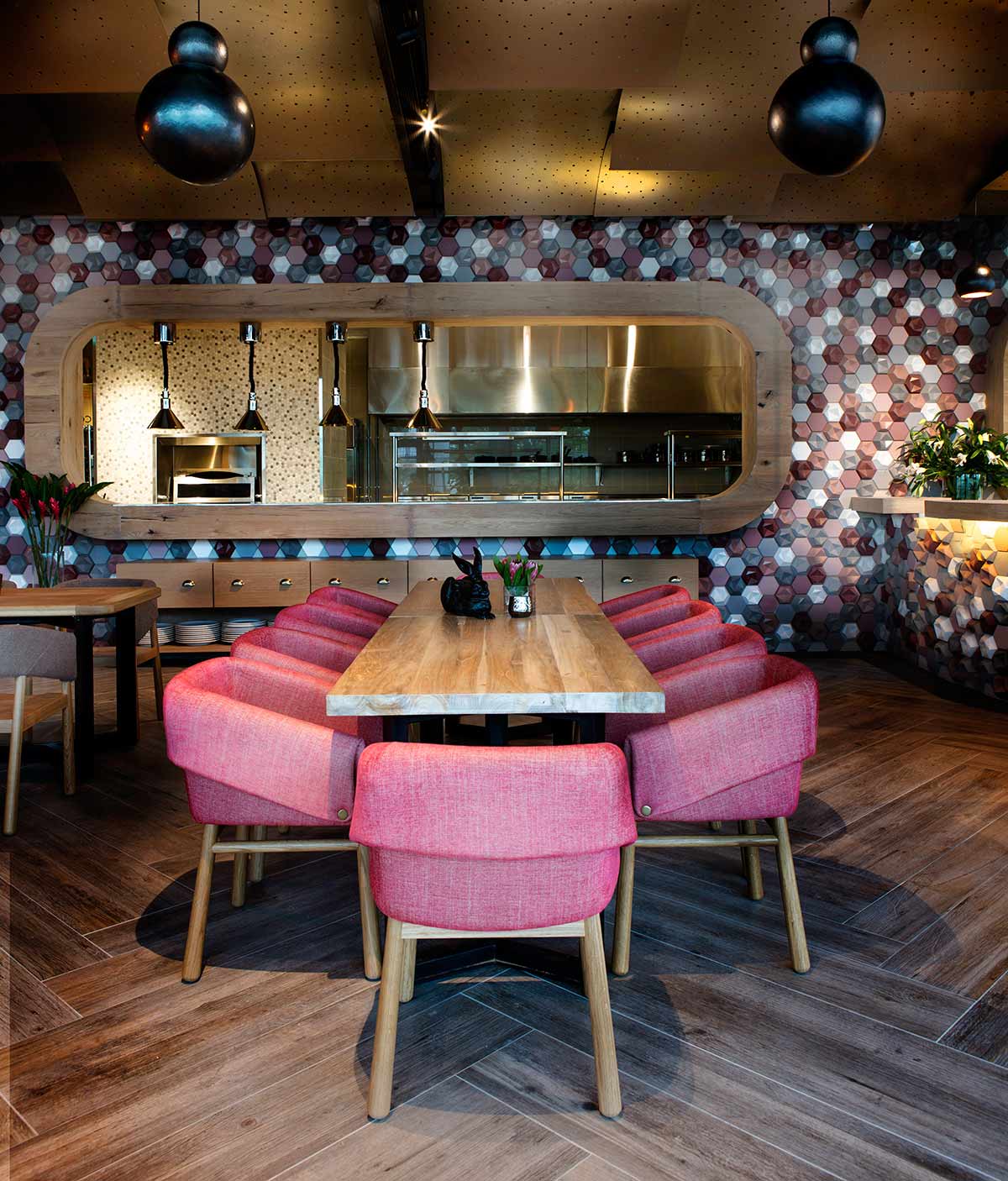 Known for her ultra-modern and luxurious style, Emma designed all the furniture and lighting especially for the outlet. Reminiscent of mid-century modern shapes, patterns and colours, the pieces are not only elegant they are tremendously cushy, the more to encourage diners to make themselves comfortable without feeling rushed. The globular copper-lined pendant lamps, in particular, work as a way to softly illuminate the space in the evening. In the day, generous floor-to-ceiling windows allow plenty of daylight to flood into the space all while letting the greenery from the site play a part in setting the scene.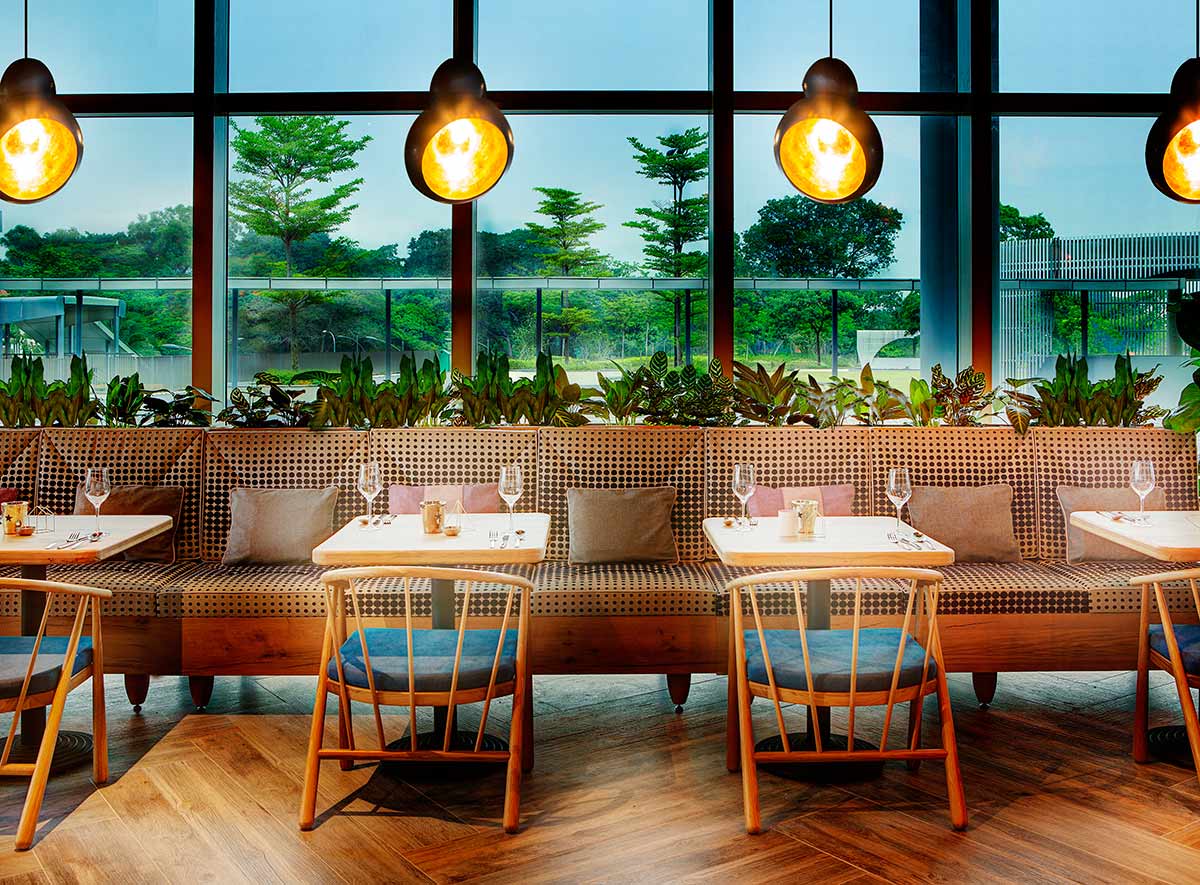 This relaxed and carefully styled backdrop has a knack for encouraging diners to indulge in leisurely meals ­– be it brunch or dinner. The eatery's hearty breakfast signatures are all available here, including its popular Full Melba Breakfast consisting of pork sausage, eggs any style, bacon, cherry tomatoes, baked beans, mushrooms, mini vegetable rosti and toast as well as Eggs Benedict served on an English muffin. There are also all-day dining favourites like the famous Melba Burger and a selection of classic and creative thin-crust pizzas, including the scrumptious Chilli Crab pizza and vegetarian Forest Mushroom pizza.
Cafe Melba at Mediapolis
1 Stars Avenue
#03-01
tel: 6352 2721
This was adapted from an article originally published in the September 2016 issue of SquareRooms.