Staying cool without air-conditioning can be a challenge, but it doesn't have to be when you have a high-functioning fan at home. Singapore's only fan of its kind, the Dual Wings Air Purifying Bladeless Fan from EuropAce comes with a built-in, patented three-way airflow duct, which allows for consistent, extra strong airflow.
The fan is equipped with AI-powered Smart Wind Technology, which allows it to detect changes in temperature and adjust the wind speed accordingly, all the while saving energy and keeping things nice and quiet thanks to a DC Inverter Motor. It's also equipped with a true HEPA filter for effective air purification, improving your air quality at home without the need for a separate appliance.
If you're working on your kitchen renovation, you'll be happy to know that EuropAce applies its expertise in cooling technology to other appliances besides fans as well—including the brand's Flagship Signature Wine Chiller.
With a generous capacity of 87 wine bottles and two temperature zones with a range of 5°C to 20°C, the chiller also allows for an easy overview of your wine collection with handy LED lighting. It's also fitted with triple-glazed glass and telescopic shelves to protect your wine from light and vibration.
For extra versatility to suit any kind of kitchen layout, the Flagship Signature Wine Chiller can be built into your kitchen cabinets or installed as a freestanding appliance.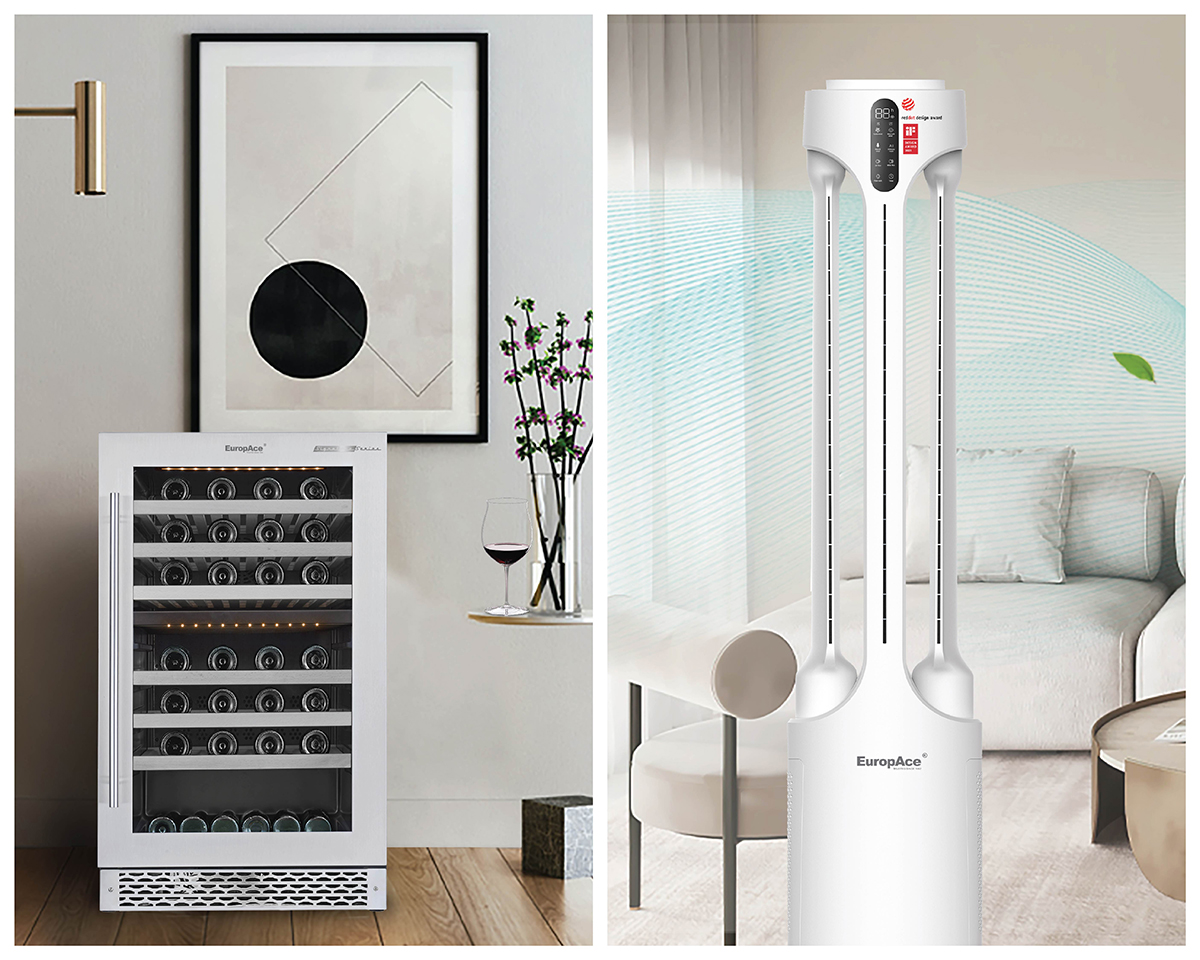 We are giving away one Flagship Signature Wine Chiller (capacity for 87 Bottles) and one Dual Wings Air Purifying Bladeless Fan from EuropAce, worth $2,199 and $499 respectively.