Cook up a storm with the Fusiontec Compact set from WMF, striking a perfect balance between durability and aesthetics with its eye-catching red lineup.
Promising uncompromising performance and beauty that stands the test of time, Fusiontec combines the speed of copper, the heat retention of cast iron, the scratch resistance of glass, the strength of stainless steel and the consistent results brought on by aluminium.
This extra sturdy and abrasion-resistant design means that the pots are versatile and even oven-safe, plus they are super easy to clean, looking good as new even after years of use. It's no surprise they come with a 30-year warranty!
If your kitchen is small and storage space is tight, you're sure to appreciate the stackable design of these pots as well, saving you up to 30% of space.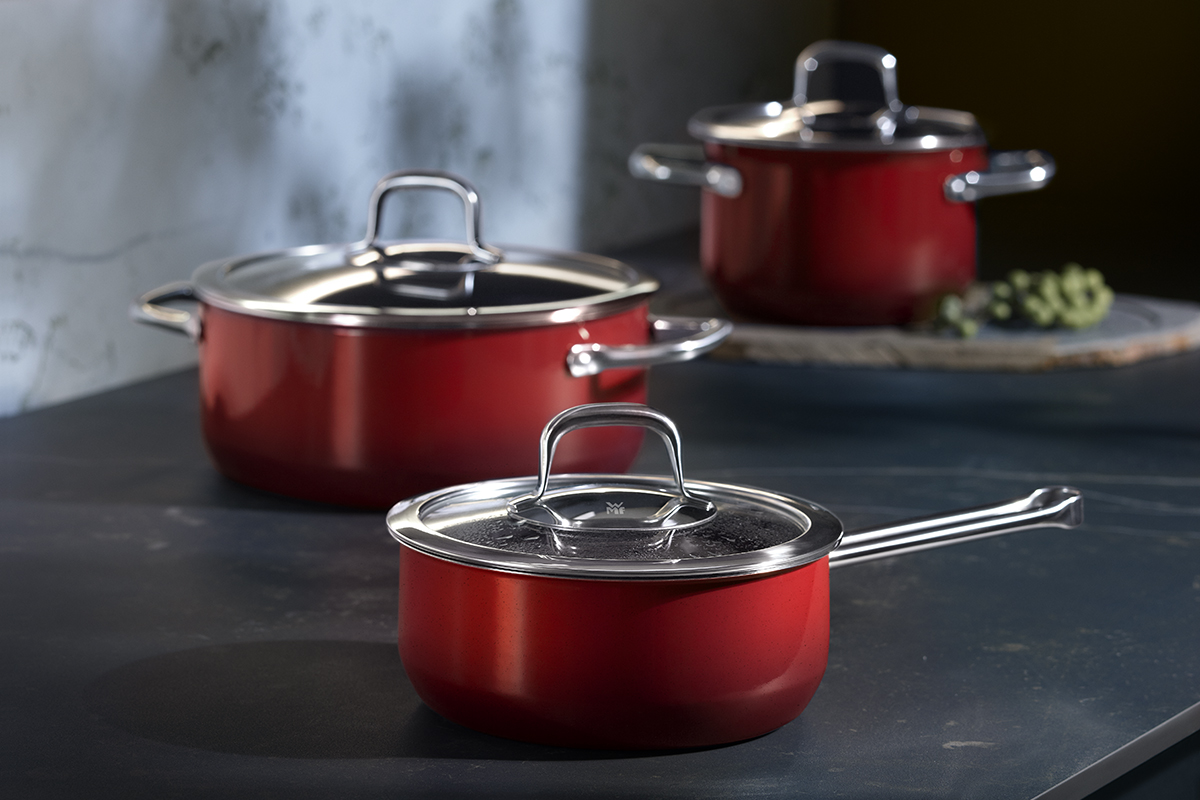 We are giving away five Fusiontec Compact 3-Piece Pots in Red from WMF, worth $549 each.