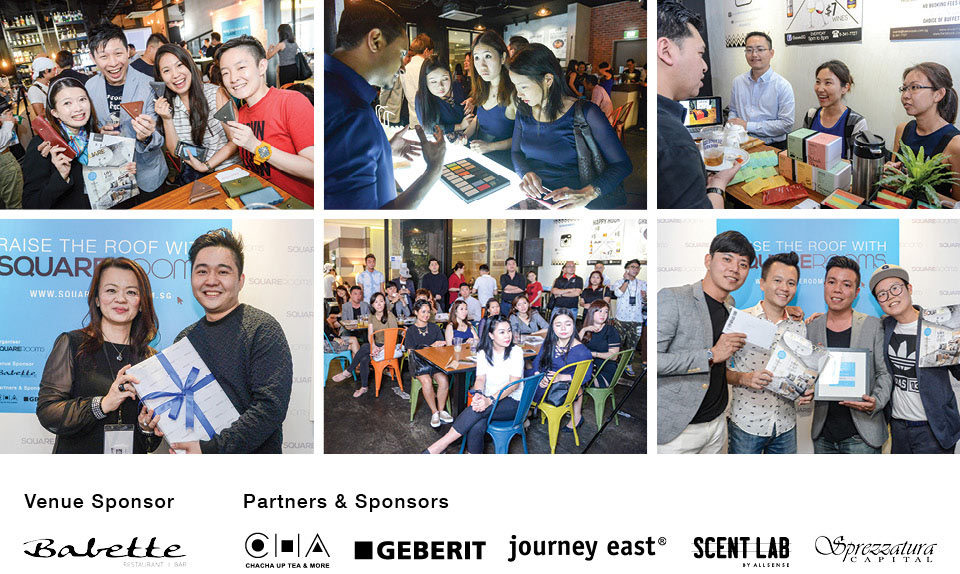 In May we launched our newly revamped website with a bang by throwing a party at Babette Restaurant & Bar. We were thrilled to have spent an afternoon with friends and partners at the event over delicious food, free-flowing drinks and fringe activities as we unveiled the new and improved SquareRooms website.
While teaching our guests how to emboss their initials on leather pouches, we also asked the people from Cha Cha Up Tea to conduct tea-tasting sessions. The guys from scent marketing company, AllSense, were at the event helping our guests to figure out their ideal fragrances with a personalised scent workshop too!
At the party, we also introduced a new initiative, Brand Story, where we recognise our preferred brands in the interior and design industries. And what's a party without a lucky draw? Guests who attended had a chance to win amazing home furnishing products from Journey East. Everyone who attended the party also went home with a bag stuffed with goodies from Cha Cha Up Tea and Geberit.