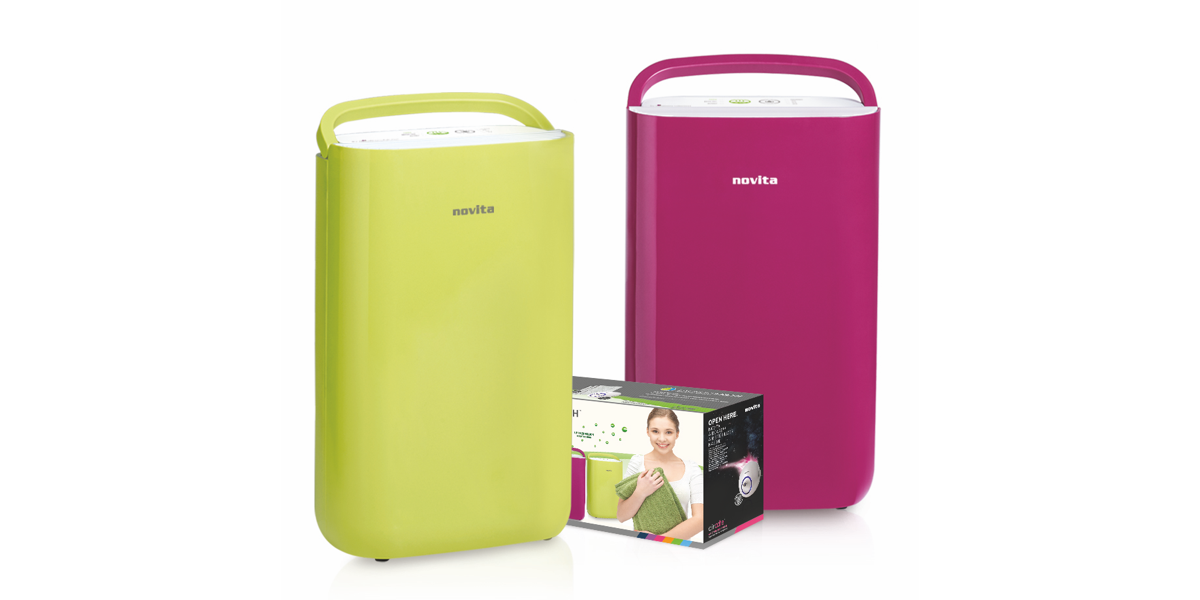 Not only does it help safeguard your home against high humidity levels by giving you superior control against excess moisture, the compact yet powerful LaundryFresh dehumidifier from novita is also the perfect accessory for your indoor laundry drying needs. With its fitted activated carbon charcoal filter and semi-permanent built-in ionizer, you won't have to worry about any musty odours or airborne allergens that may be lingering from damp garments, meaning that you'll get a clean and refreshed indoor air quality day after day.
Find out more about this product here.
Win! We are giving away 4 units of novita LaundryFresh Dehumidifier ND315.5 with LaundryFresh Enhancement Pack each worth $768! Simply fill up your particulars below and stand a chance to win one.
Closing date: 28 Mar 2018