While it may be a community marketplace that allows users to sell their belongings online, there is no shortage of spanking new products for purchase on Carousell. Whether it is a stylish accent piece or a quirky accessory, there is bound to be something for your home.
Here, we have dug up 10 Carousell sellers that not only have interesting goods to offer, but also a story to tell!
1. Collectif Designs (@collectifdesigns)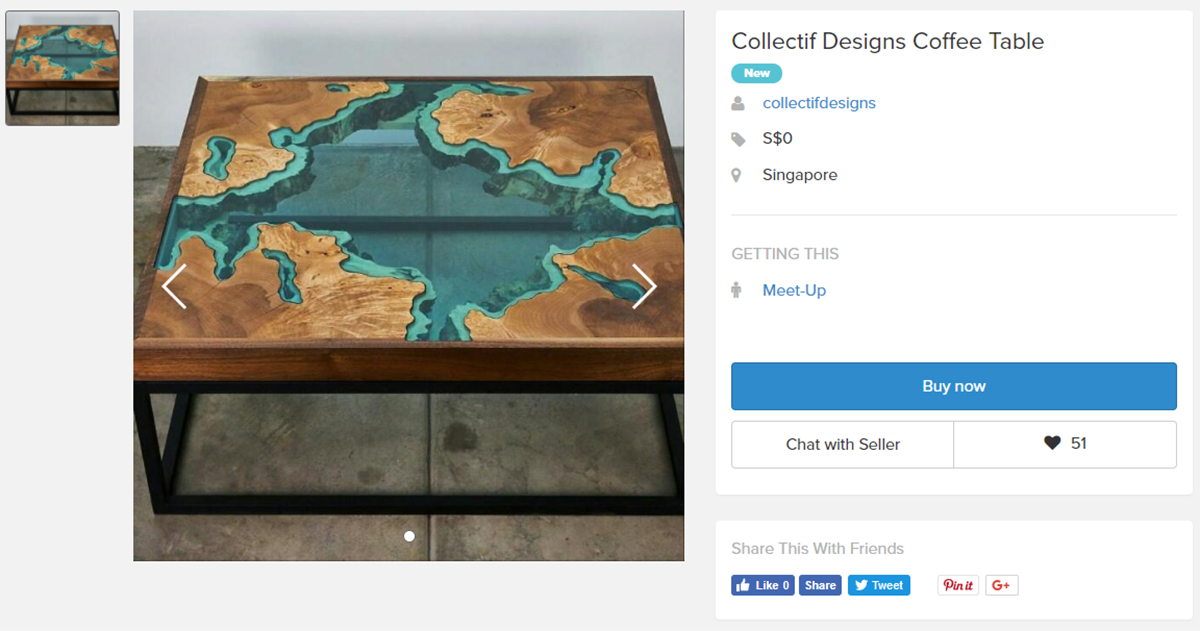 Set up to provide "premium quality, handmade, bespoke, solid wood furniture at the most affordable price", Collectif Designs is one seller that you should check out for its stunning pieces. Just take a look at this gorgeous river-inspired coffee table!
2. Fabrikko (@fabrikko_store)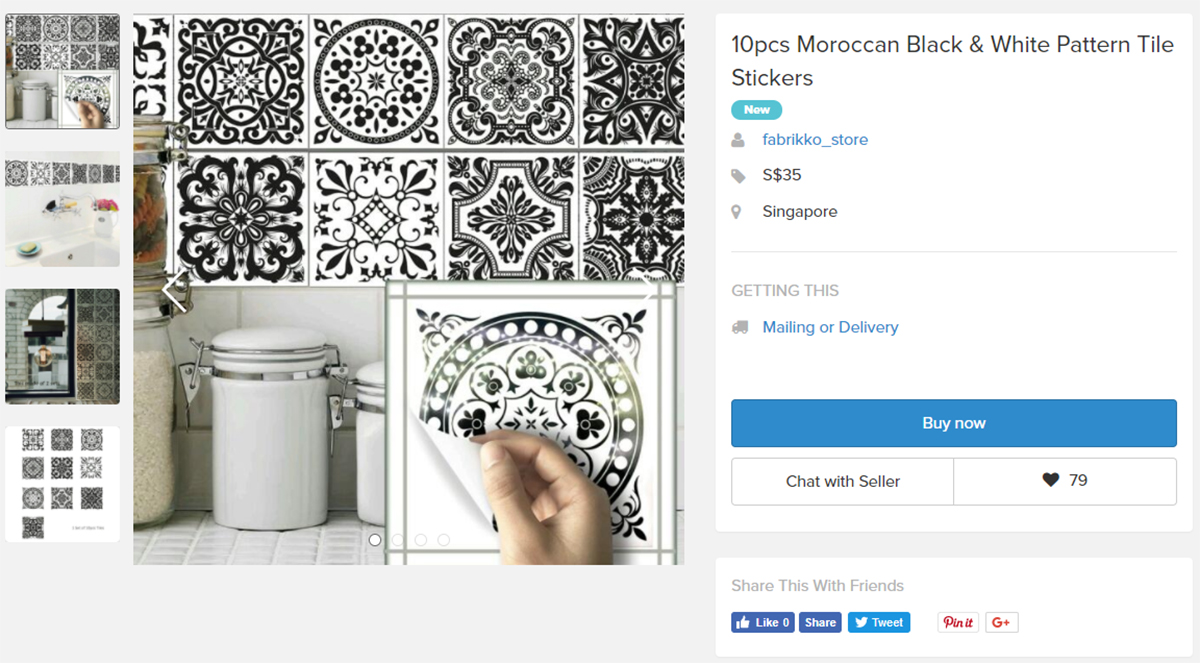 Although Fabrikko stocks clothes and fashion accessories, this style-savvy Carousell seller also has some interesting home decor aids for sale, such as adhesive Moroccan tile stickers and geometric Scandinavian-style mats.
3. Floatonair.sg (@floatonairsg)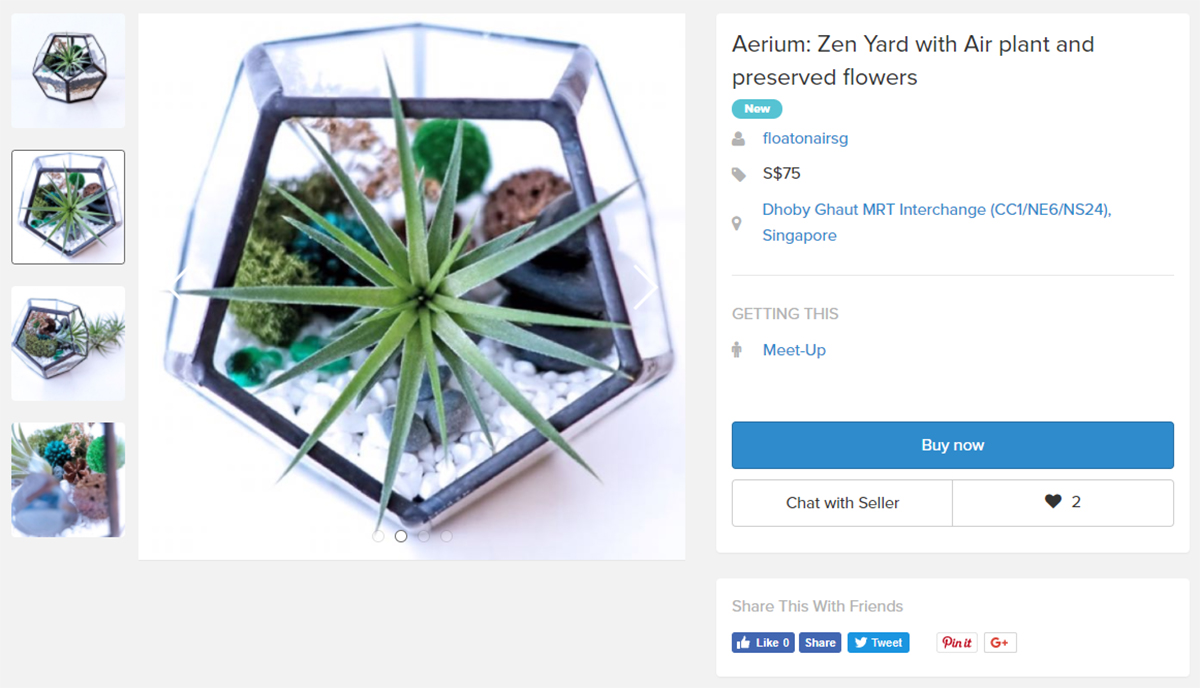 According to their website, Float on Air started when its owners first stumbled upon air plants in a shop and decided to create an indoor garden of their own. Now, they offer an extensive range of aeriums and preserved flowers as well as step-by-step crafting workshops for greenery lovers.
4. Illumimo (@illumimo)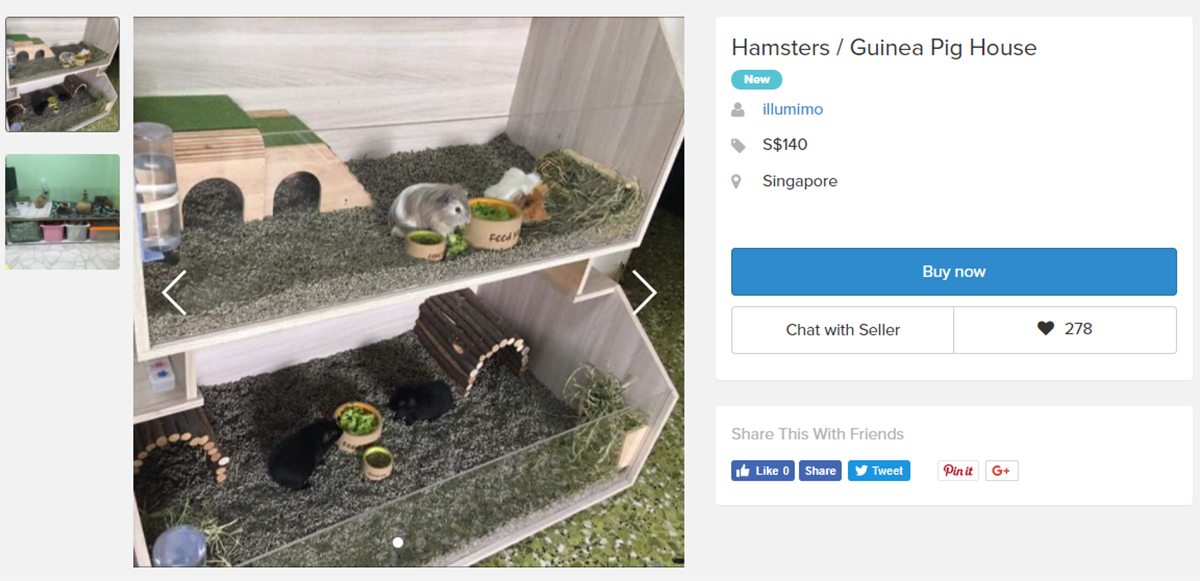 Have a great idea for a pet hangout or playroom? This Carousell seller is capable of bringing it to life. If not, you may be interested in Illumimo's adorable pet homes for tiny critters, such as guinea pigs and hamsters.
5. Design For Good  (@designforgoodsg)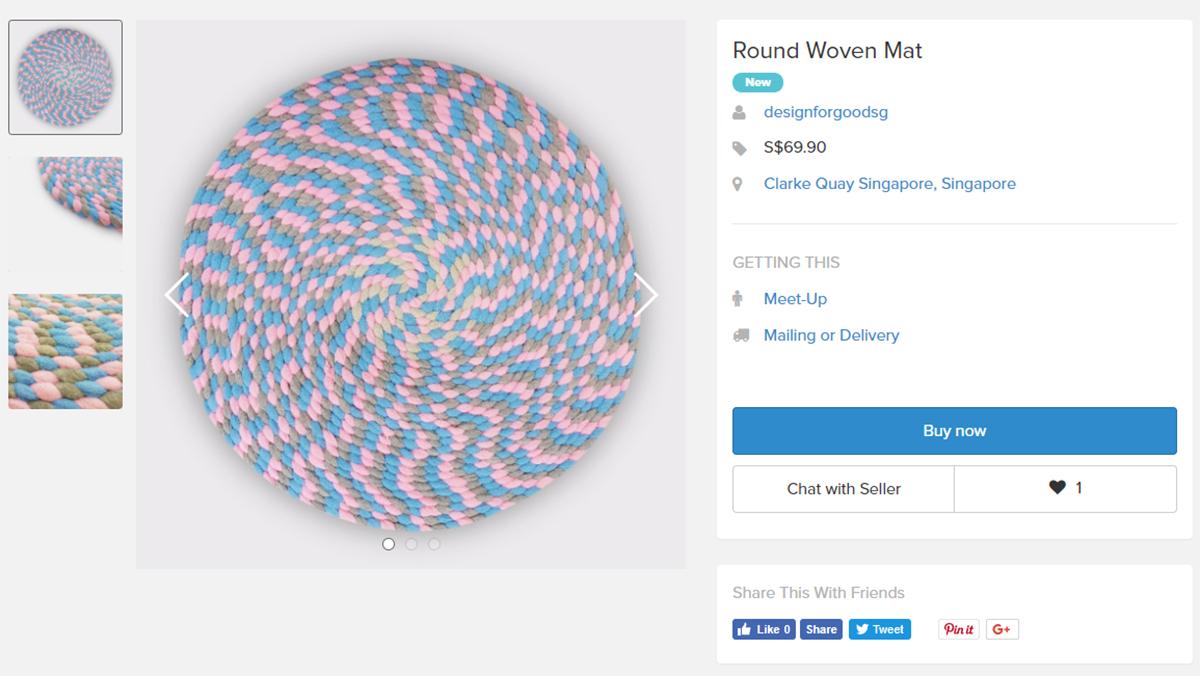 Living up to its name, Design for Good celebrates collaborations between artists, designers and communities-in-need. Help out villagers in Phnom Penh, Cambodia, by buying a handwoven mat or two from this Carousell seller!
6. Robert Min (@studiomc)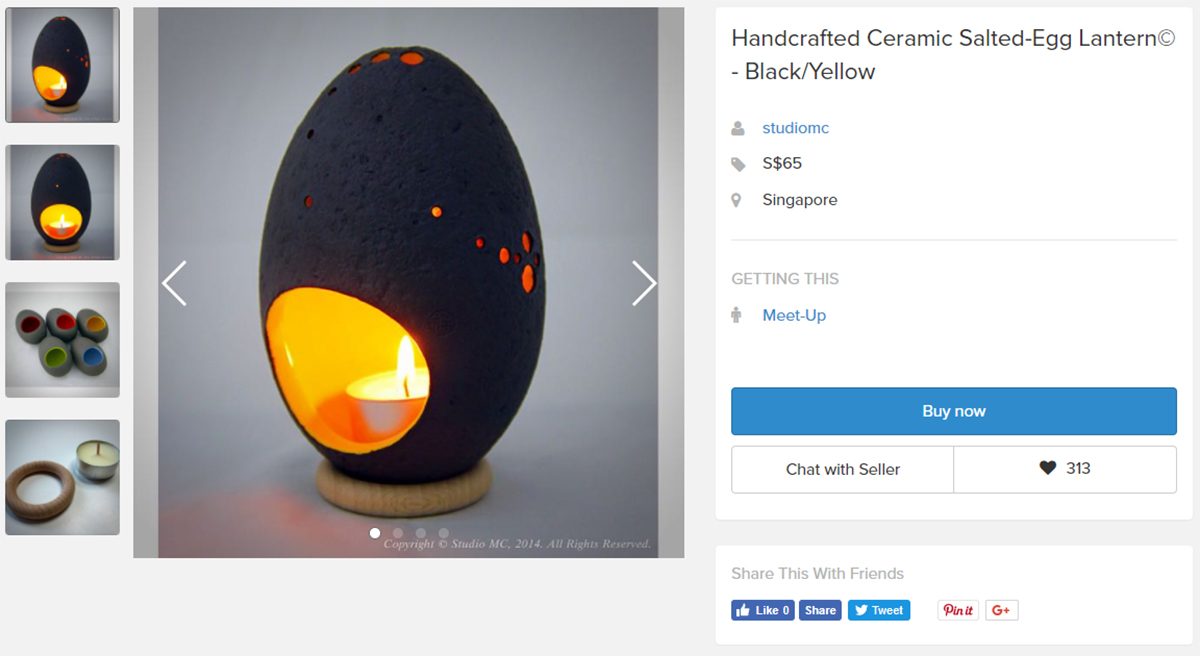 Singapore sculptor, designer, ceramicist and art educator, Robert Min, has numerous handcrafted accent pieces for sale on Carousell. For instance, this Salted-Egg ceramic lamp will make for an interesting living room conversation piece, don't you think?
7. Maple (@sgflorist)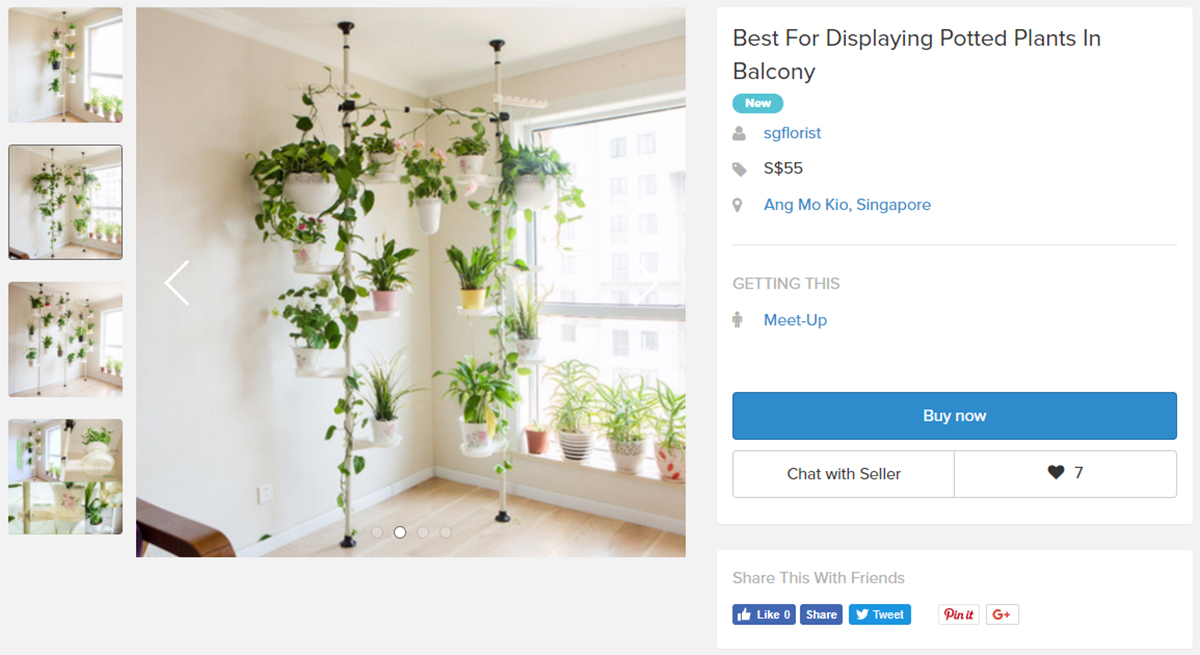 This Singapore-based florist clearly stocks more than just the usual selection of plants and flowers. And this modular vertical planter is just the tip of the iceberg, @sgflorist even has Ferrero Rocher bouquets for sale!
8. Willy (@wil696969)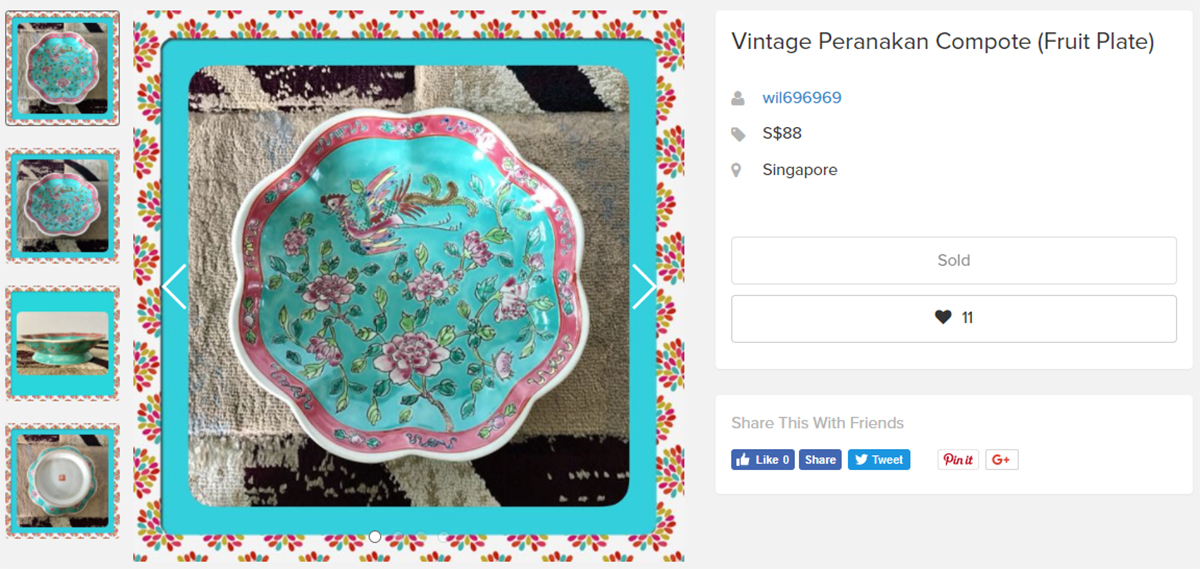 Lovers of vintage accessories will definitely find Willy's Carousell store interesting for its extensive selection of rare Peranakan pieces, which is occasionally interspersed with listings for Nike sports shoes and Lego figures.
9. Wei (@passion_woodworks)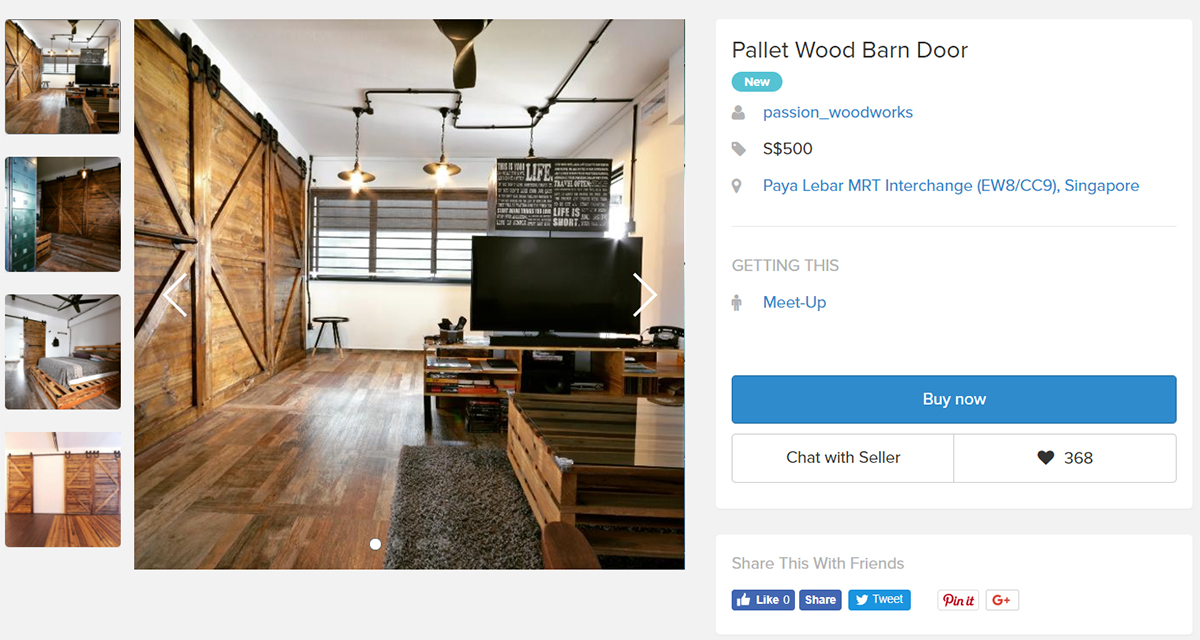 Comprising a group of dedicated and passionate makers with a knack for crafting upcycled furniture out of wooden pallets, Passion Woodworks' creations include coffee tables, display shelves and sliding barn doors (which are honestly a steal at $500)!
10. Brenton (@hey.izzy)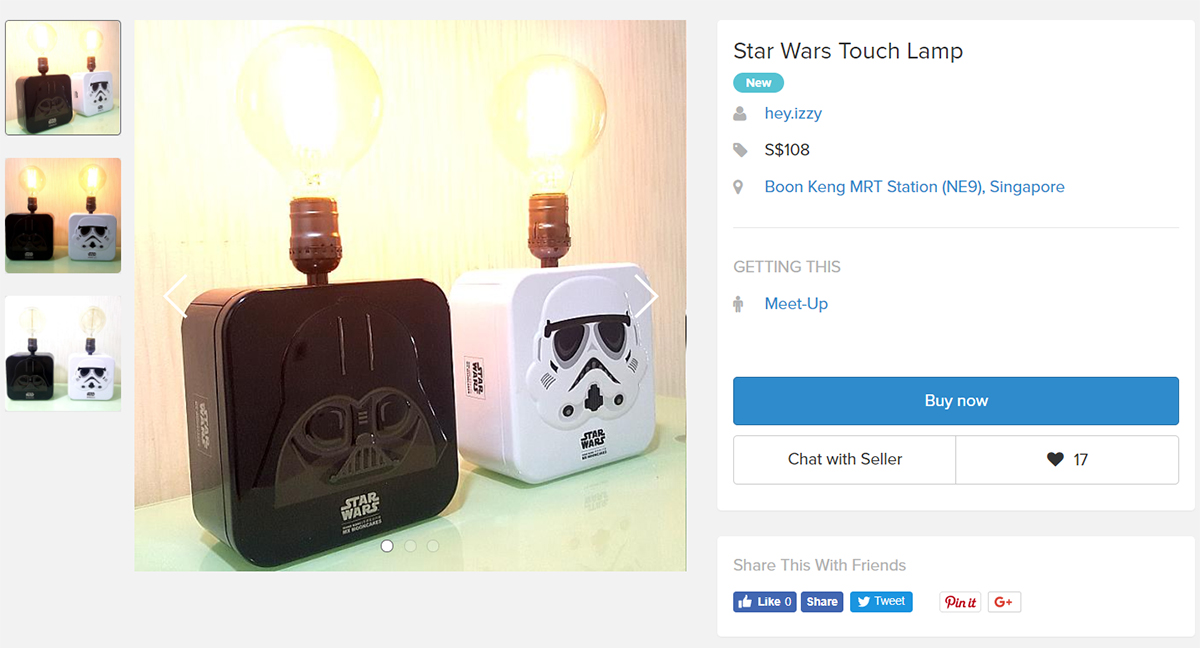 As a "plastic surgeon" for seemingly ordinary items, Brenton specialises in creating furniture and home accessories from upcycled materials. Brenton's first creation was a shelf that was made from a friend's old guitar, and he has since expanded into making touch lamps, ukulele boards as well as teaching crafting workshops. It's no wonder that he was chosen as one of Carousell's community heroes this year!
Seen an interesting accent piece or seller on Carousell?  Let us know in the comments section below!