Furniture can be costly and while you've gone the extra mile to take proper care of them, there comes a time where they look battered and worn. Instead of throwing them out and replacing these precious pieces, why not find ways to revive these investment pieces that you hold so dearly? Most times, your old furnishings just need some tender loving care. Here are 4 simple ways to dramatically transform old furnishings.
Reupholster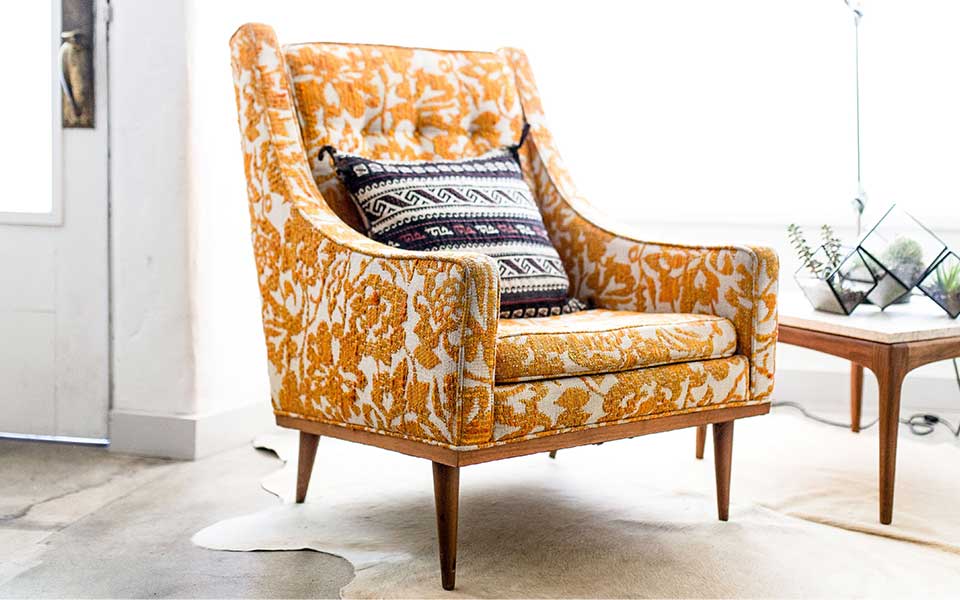 Image Credit: Tim Wright
The easiest way to give new life to old sofas and armchairs is to reupholster them. Say goodbye to the torn and tattered pieces and hello to refreshing charming and comfortable seating. Whether you choose to send it to an upholstery shop or take it up as a DIY project, the wide array of different designs and textures will leave you spoilt for choice. From budget-friendly fabric options like cotton and polyester to luxurious options such as leather and velvet, there is something to suit every homeowner's style and budget.
Decorative knobs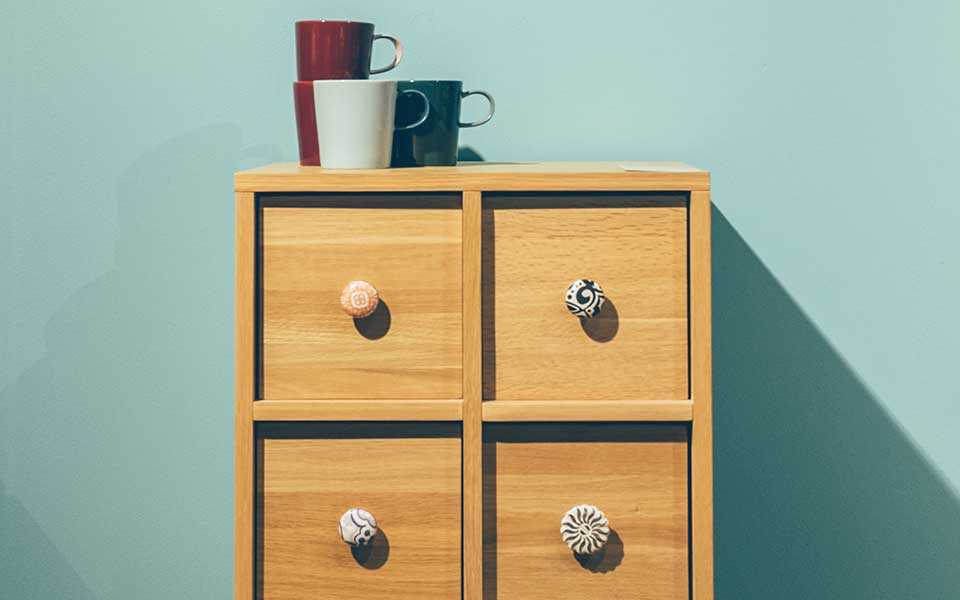 Image Credit: Pixabay
Upcycle old furniture by changing up the wobbly knobs on the table and dresser drawers as well as on the doors of wardrobes and bookcases. Knobs of different materials, shapes and designs are widely available and the style can range from vintage to contemporary, minimalistic to extravagant, and ordinary to extremely unique. Having irregular geometric shapes as knobs will make the piece look wonderfully eccentric while elaborate gold or glass knobs will make the piece look gloriously grand. Mismatch the knobs on the same piece of furniture for a quirky touch or standardise the knobs around your home for a more cohesive look.
Paint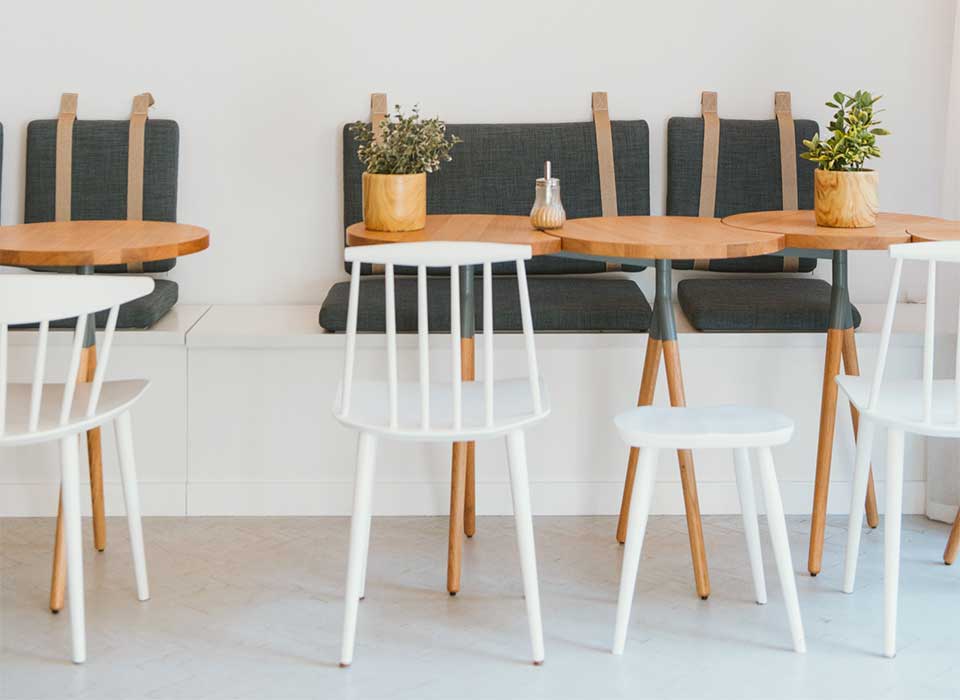 Image Credit: Thibault Copleux
A fresh coat of paint is a simple and cost-efficient way to transform worn-out furniture. Aside from painting or spray painting the entire piece of furniture a single colour, other options include painting only the legs of chairs and tables, painting each of the dining chairs in a different colour and painting solely the back panel of bookshelves and bookcases. You may even try different methods of painting for a more artistic look. Using a sponge to spread the paint upwards will create an ombre watercolour effect while dip-dying legs of chairs or tables will give the piece a cleaner, structured look.
Decorate tabletops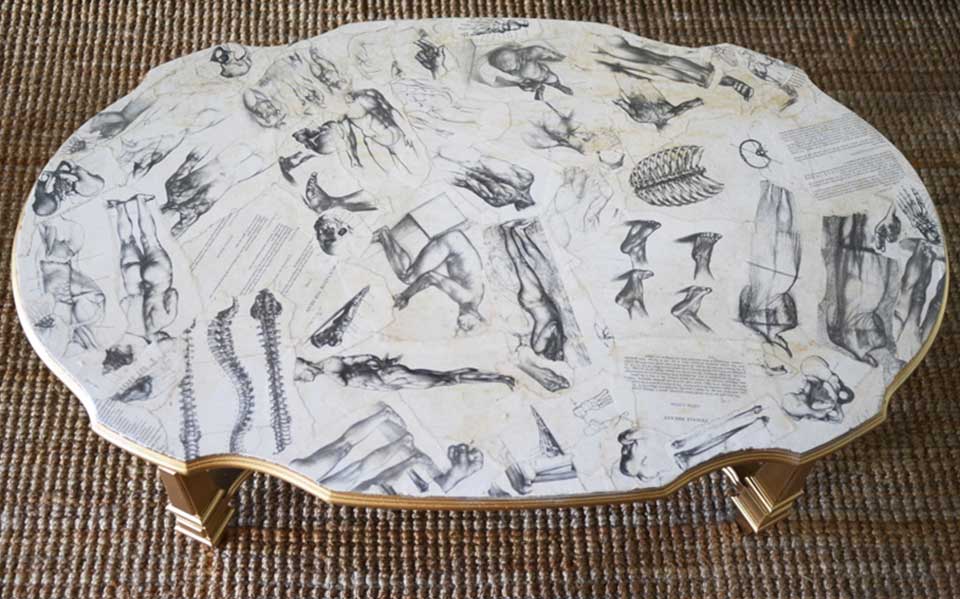 Image Credit: Mr Kate
If your table suffers from multiple cup ring marks, chips and dents, upcycle it with furniture polish, adhesive vinyl sheets, mosaic tiles or book pages. If your timeless wooden table has faded over the years, lightly sand down the surface and simply stain and polish it with wood stain paint and furniture polish respectively, to get it back to its original state. If the table happens to be more damaged, you may want to try to cover the table top with adhesive vinyl sheets. There are many realistic marble-and-wooden adhesive vinyl sheets on the market nowadays, perfect for the minimalists who prefer a natural and classy look. Alternatively, revamp the old tabletop with mosaic tiles that can be applied on with adhesive and sealed together with grout. If that seems like too much work, simply decorate the table with book pages and seal it with mod podge. You may also choose to place a glass table top over the design, to hold it down, as a temporary solution.