A well-dressed window strikes the perfect balance between form and function, and getting this detail right will result in a beautifully finished room. However, with endless factors to take into consideration – from style to fabric to colour – it's easy to feel overwhelmed. Here are 5 things you must consider before buying them.
Pick the right fabric
For rooms where having lots of sunlight is most welcome, sheer curtains are the way to go, as their thin fabric will maximise the amount of natural light coming through. If you can't decide between the two, you can always install both day and night curtains and hold up either one with curtain tie-backs whenever necessary. For rooms where privacy is a big requirement – like the bedroom – try blackout curtains. Not only are they effective in blocking external light from coming into your bedroom, they can also help in decreasing the sound of outside noise, in turn resulting in a restful sleep for you.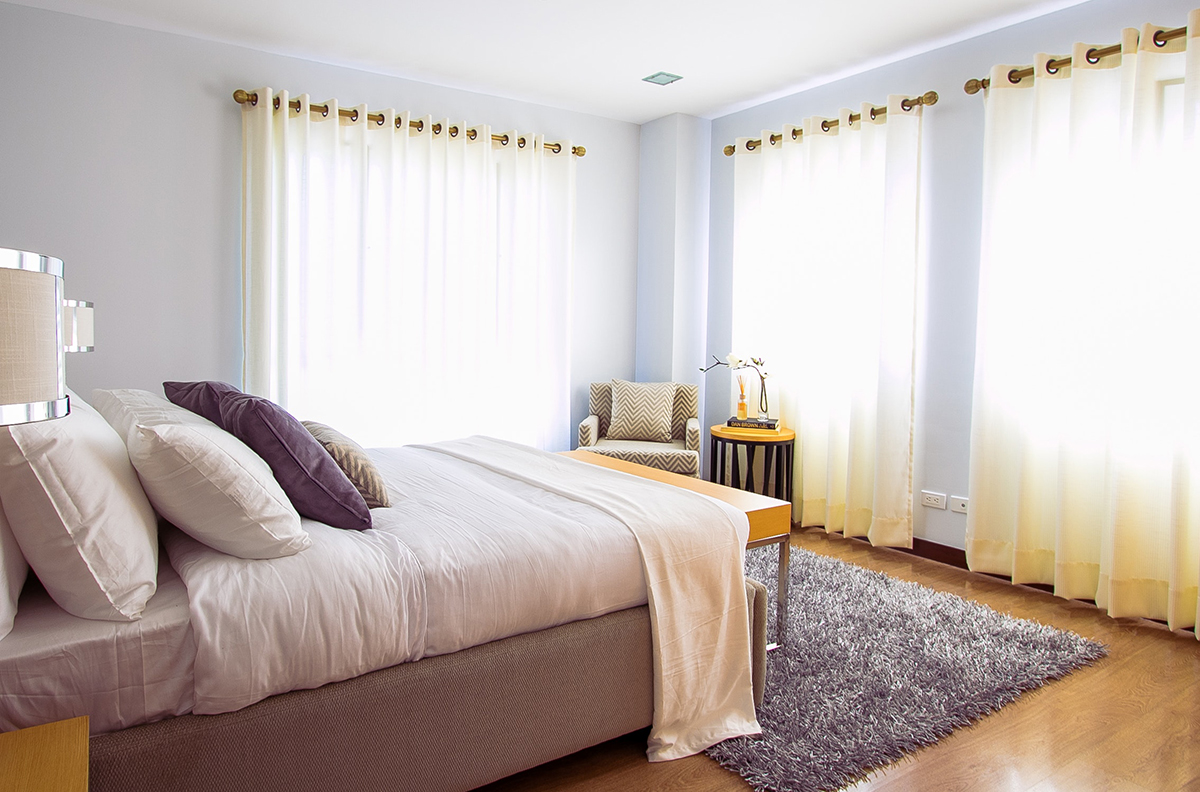 Coordinate the style with your room's decor
You may not notice it, but curtains affect the overall ambience of the room in a big way, so you should always thinking about the space's stylistic theme before you decide on any curtain. For example, if your room is bright and airy, thin and simple sheer curtains will work best to maintain the breezy atmosphere. And if you have a formal sitting room, you can consider accenting it with thick and heavy curtains to imbue a dramatic and luxurious ambience. As a general rule of thumb, however, avoid having heavy curtains in rooms with a small square footage as not only will it make the room feel even smaller, it will instil a stuffy and uncomfortable feeling into the space as well.
Take into account the function of the room
Don't use the same window treatment in every room of your home. Each space is unique and has its own set of requirements when it comes to curtains, and as such, you'll need to customise it according to the function of the room. For example, your bedroom and kitchen shouldn't feature the same set of curtains. Kitchens generally welcome the presence of natural light more than in a bedroom, and because of the cooking smells and/or stains that may be generated, they also need to be made of a fabric that can be washed frequently, like cotton.
Decide on the length of the fabric
This is highly dependent on the height of your windows, but having curtains with a length that falls flush with the floor will help to create a contemporary vibe that suits decor that is modern in nature. If you're going for a more dramatic and luxurious look, install curtains that extend a few centimetres beyond the floor to create a classic looking puddle effect. If you have children and/or pets to take into account, then you might want to choose shorter lengths to prevent them from getting damaged easily.
Create contrast with colour and patterns
To prevent them from blending completely into the walls, choose curtains that are either at least one shade lighter or darker than the interior walls. But for maximum impact, choosing patterns that feature contrasting colours to your furniture and walls can imbue more vibrancy into the space and make the room far more interesting. Patterns like vertical stripes can also go a long way in creating height in a low-ceilinged room as it helps to draw the eye height-wise. However, if you already have furniture in your room that features busy patterns, avoid making the room busier and balance it out with more subdued curtains instead.
Feature image courtesy of Dan's Workshop