Beat the crowd by purchasing your furniture from these online stores that offer style, quality and convenience at the click of a button.
COURTS
With an easy-to-use interface, the recently revamped COURTS website is a one-stop-shop for all your home furnishing needs. It has the largest selection of home and office furniture that ranges from dining sets to bedding to home entertainment systems and more. Purchases can be delivered for a fee or collected from their outlets free of charge. Not only do they offer the lowest price guarantee, COURTS also provides a 30-days hassle-free exchange of any products. Payment is accepted via credit card or debit card payments, gift cards, and cash on delivery.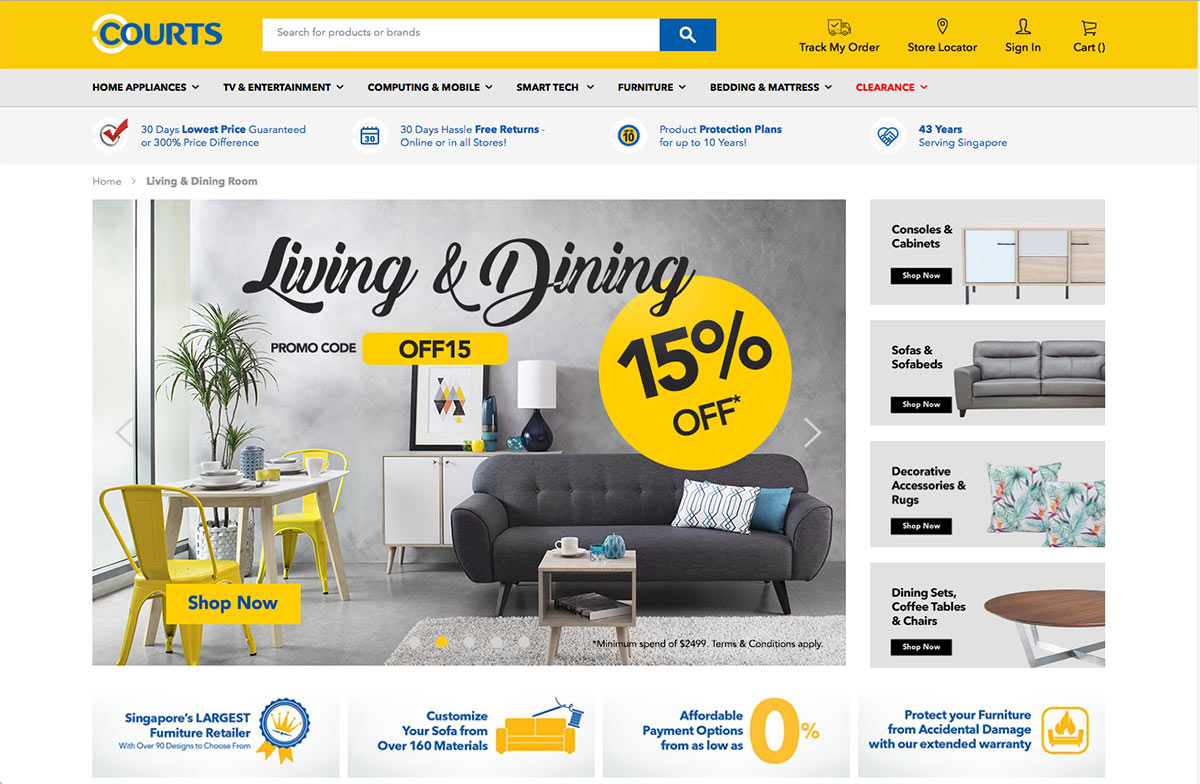 FortyTwo
Originally only retailing items for the bedroom, FortyTwo has since expanded to include furniture, appliances and accessories for other spaces in a home. Of its extensive collection, an especially noteworthy feature is the designer furnishing, where pieces inspired by designer furniture are sold at a fraction of the original prices. Purchases above $200 come with free delivery. The online retailer also offers a seven-day money-back guarantee. Payment is accepted via credit card payments, cash or cheque on delivery and bank transfer.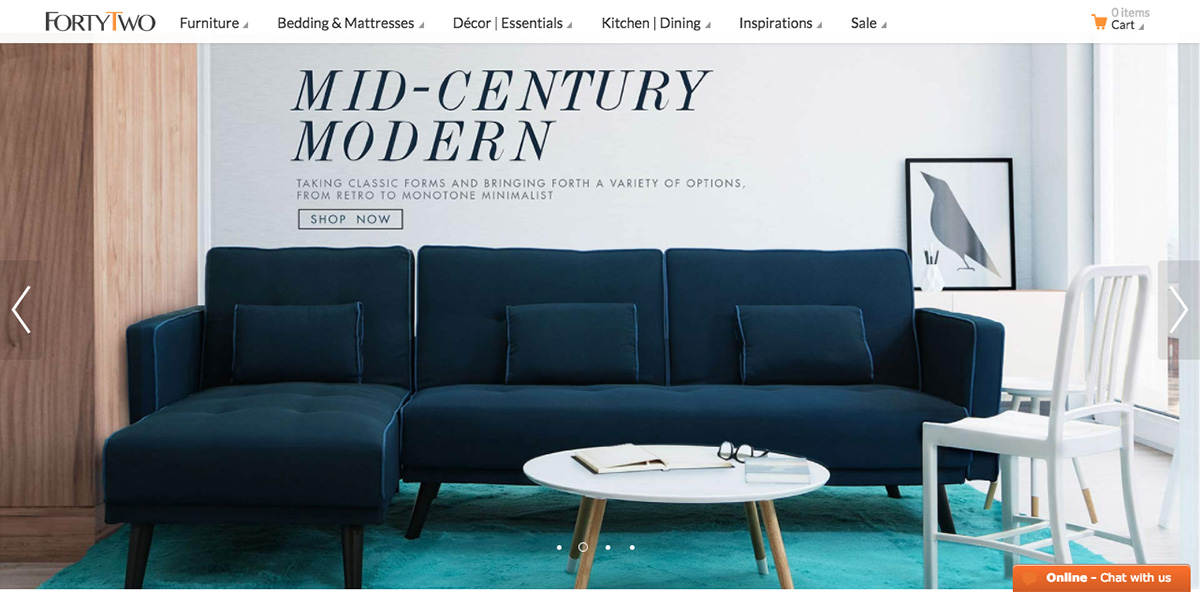 Castlery
Offering original designs from award-winning designers, Castlery is quite simply a treasure trove of high-quality contemporary furniture. In addition, they cut out the middleman to keep costs down, in turn extending more savings to customers. Delivery fees range from $6.99 to $29.99 but is free for purchases above $300. There is also a 30-day return policy in place for all orders. Payment is accepted via credit card and debit card payments, six- or 12-month instalment plans, and bank transfer.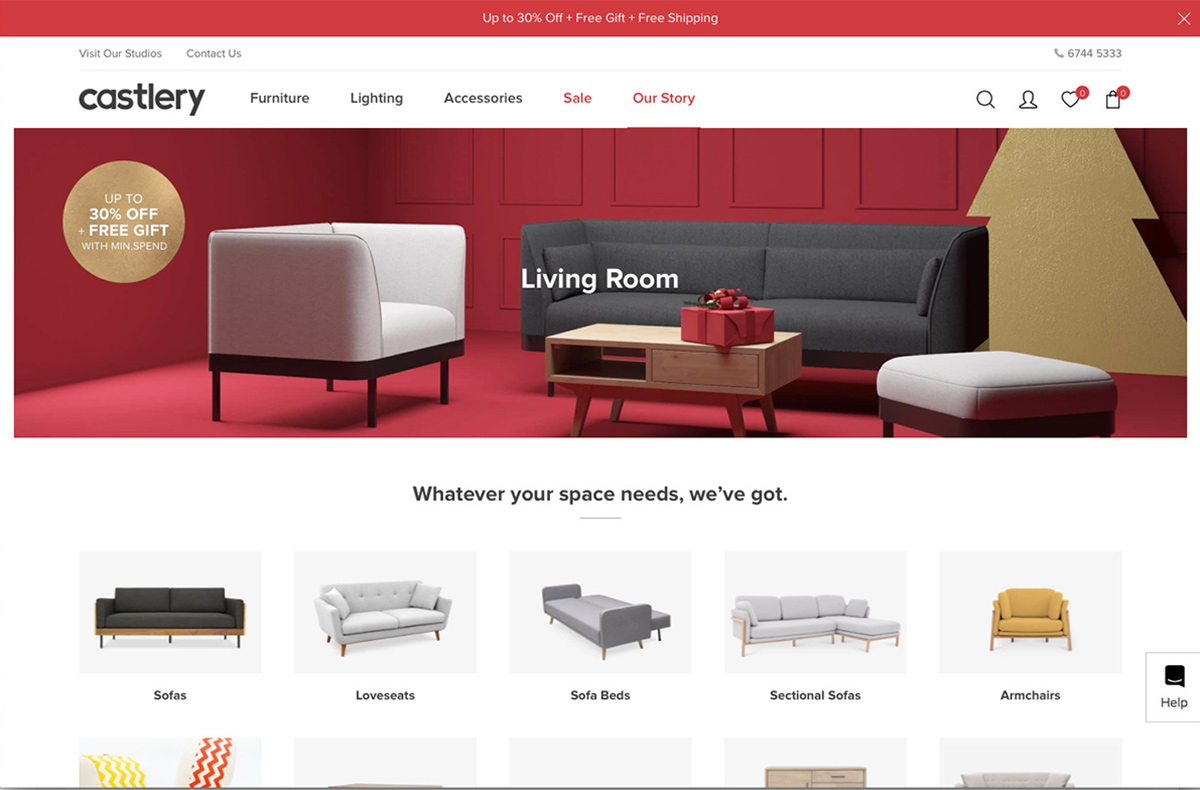 Orange Living
Boasting a catalogue with a wide range of stylish modern and contemporary styles that cater to diverse consumer tastes, Orange Living offers discounted rates for many high-quality products that are suitable for every corner of a home or office. For purchases less than $150, a delivery fee of $30 will be charged but is otherwise free. Payment is accepted via PayPal and credit card payments, cash on delivery and bank transfer.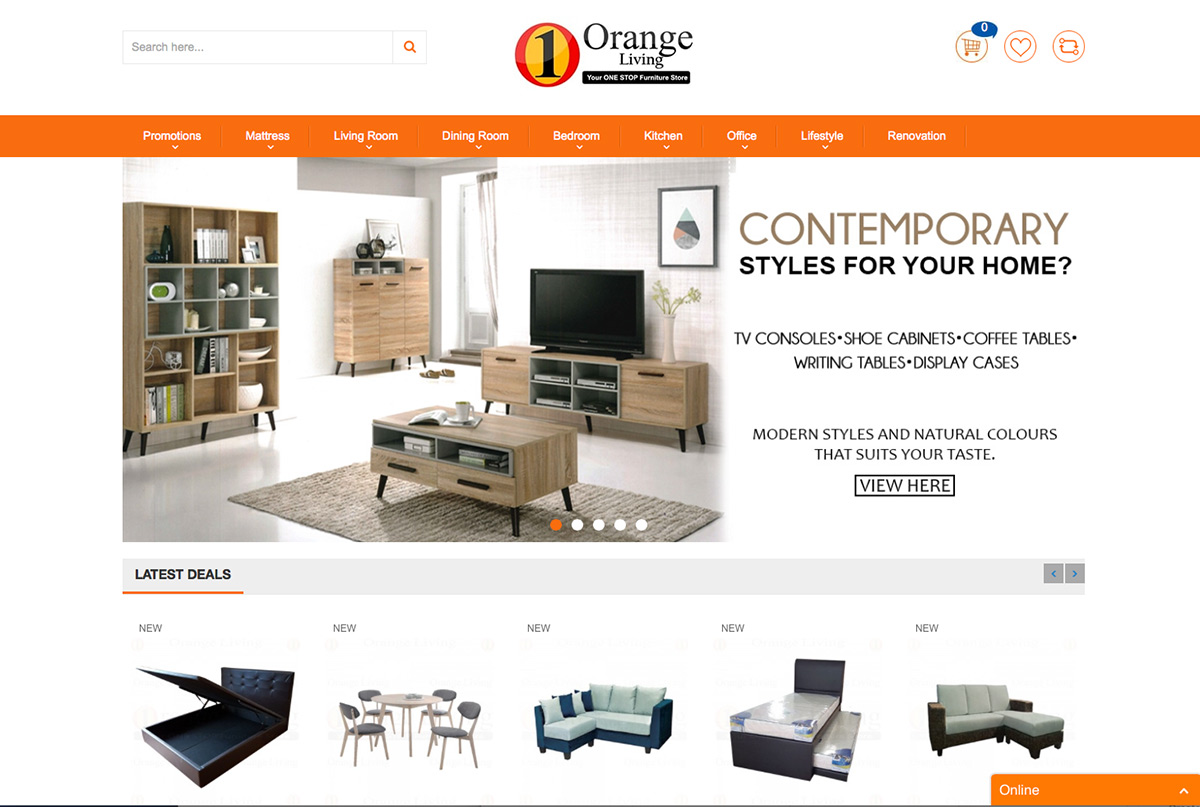 HipVan
Thoughtfully curated from designers and brands worldwide, HipVan's selection of trendy products are not only priced affordably but are also suitable across many design themes – from minimalist Scandinavian looks to the classy vintage decor. Delivery is free for orders above $150 but is otherwise applicable at $5.99 (for home accessories) or $15 (for furniture). Payment is accepted via PayPal and credit card payments, and also comes with a 100-day "No Questions Asked" return policy.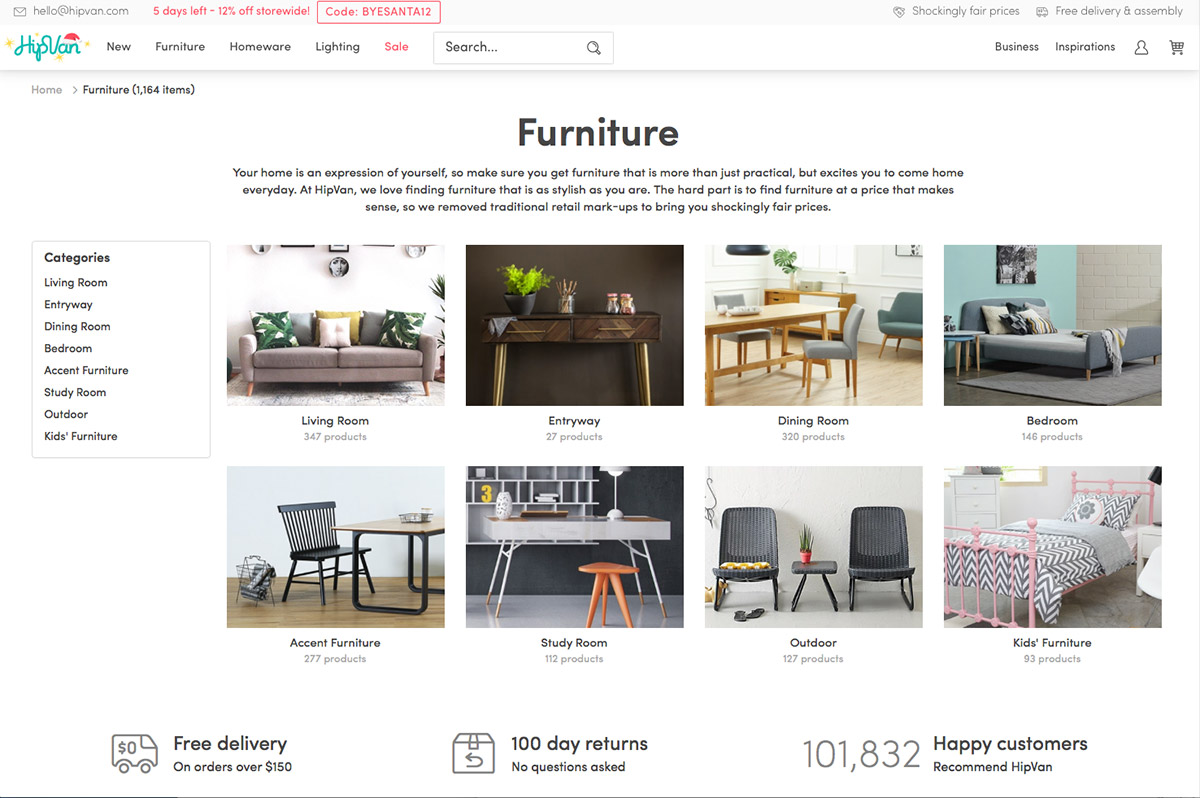 Bibliotek
If you love trendy Scandinavian furniture, you'd be happy to know that online retailer Bibliotek stocks an array of gorgeous furniture, lighting, textiles and home accessories from brands like MENU, Normann Copenhagen, &Tradition, Montana, Stelton and more. If you consider yourself a connoisseur of Scandi, industrial or minimalist designs, make this your go-to virtual destination for creating that chic personal haven you've always wanted. Delivery is free for purchases over $99.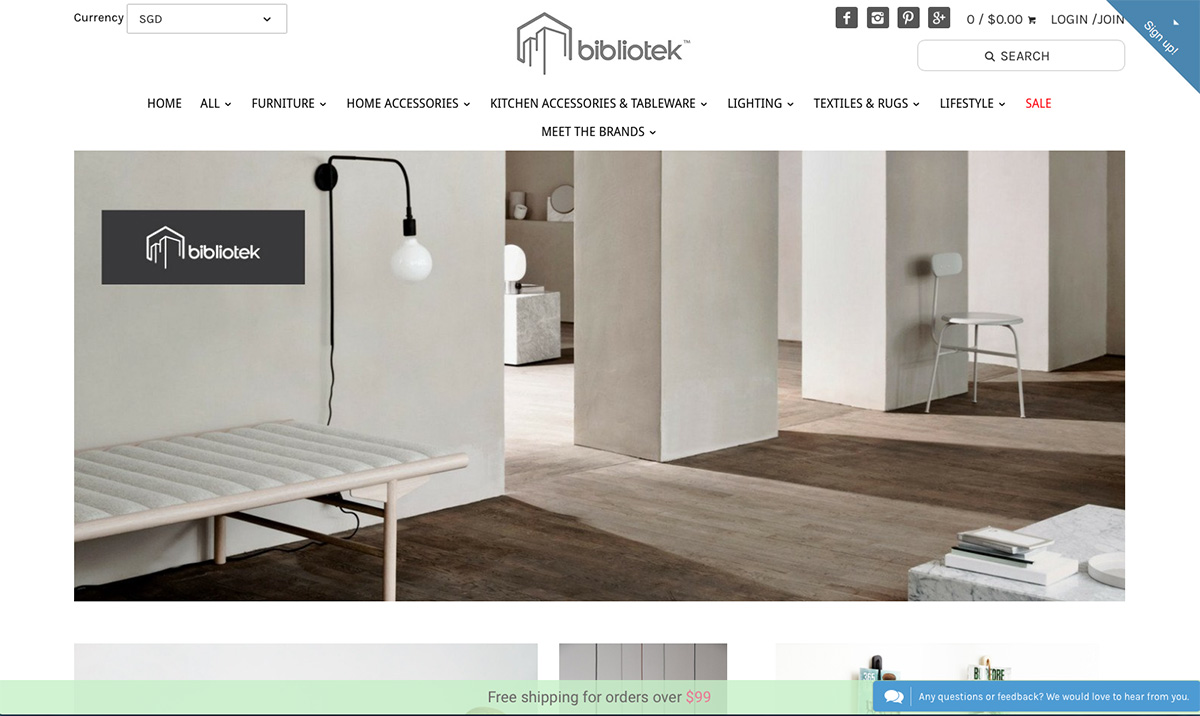 This was adapted from an article originally published in the January 2018 issue of SquareRooms.