Transform your bathroom into a dreamy, fuss-free oasis, simply by switching your WC.
A good bathroom is much more than a purely functional space—it is also beautiful, safe, cost-effective and fuss-free to maintain. This ideal bathroom design encompasses many things, ranging from anti-slip tiles with minimal grout to an efficient water heater. But the one item that will ultimately make or break the space is the WC.
Streamlined upgrades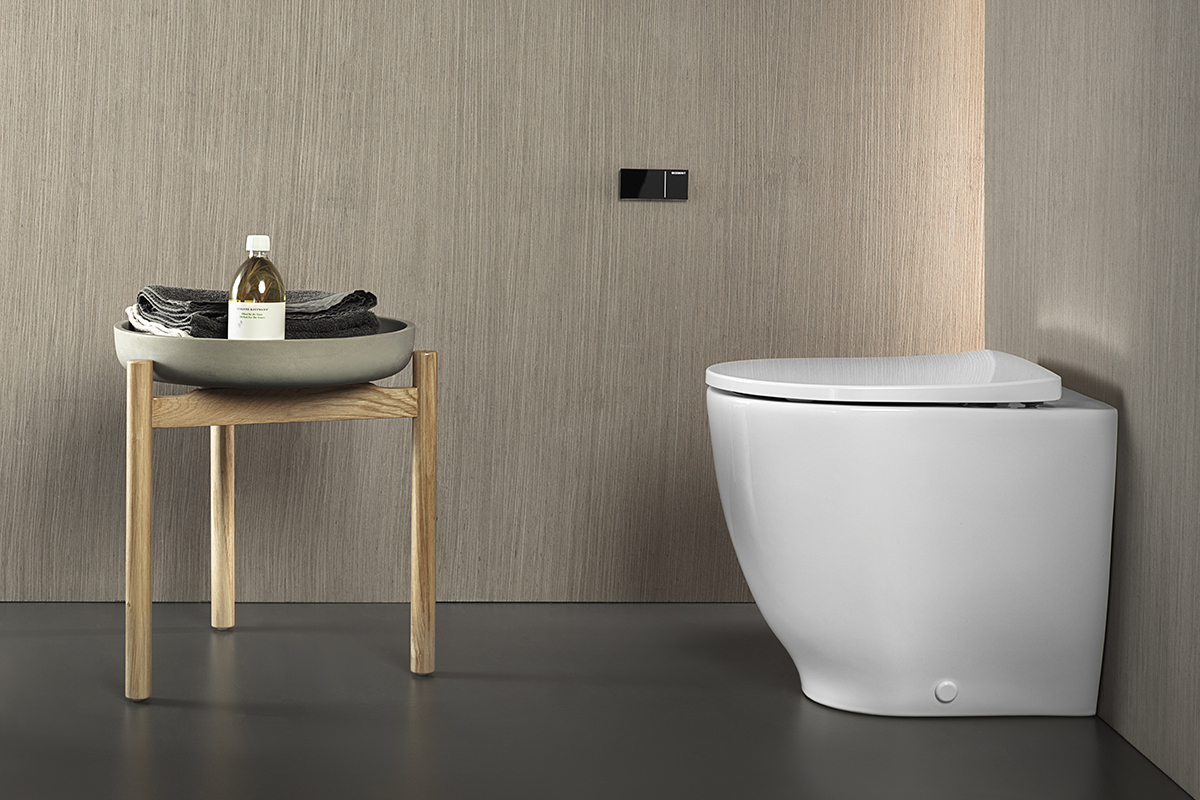 While close-coupled WCs are the standard choice for many bathrooms, they are becoming an outdated option that doesn't optimise the surroundings; the cistern is visible and bulky, making it susceptible to dirt and germs and also a significant addition to an already compact space. Opt instead for a concealed cistern, which hides the pipework behind the wall for a streamlined, uncluttered bathroom. In particular, the Geberit Duofix frame system secures your WC firmly in place with just minimal renovation work.
Another significant improvement? Floating your WC above the ground. A wall-hung toilet not only gives your bathroom an instantly sleek and modern look, but it also leaves the floor underneath visible for a hygienic finish that creates the illusion of extra space. In fact, transitioning from a close-coupled WC to a wall-hung toilet is one of our favourite bathroom upgrades, requiring quick and simple structural works for a life-changing result.
Smart functionality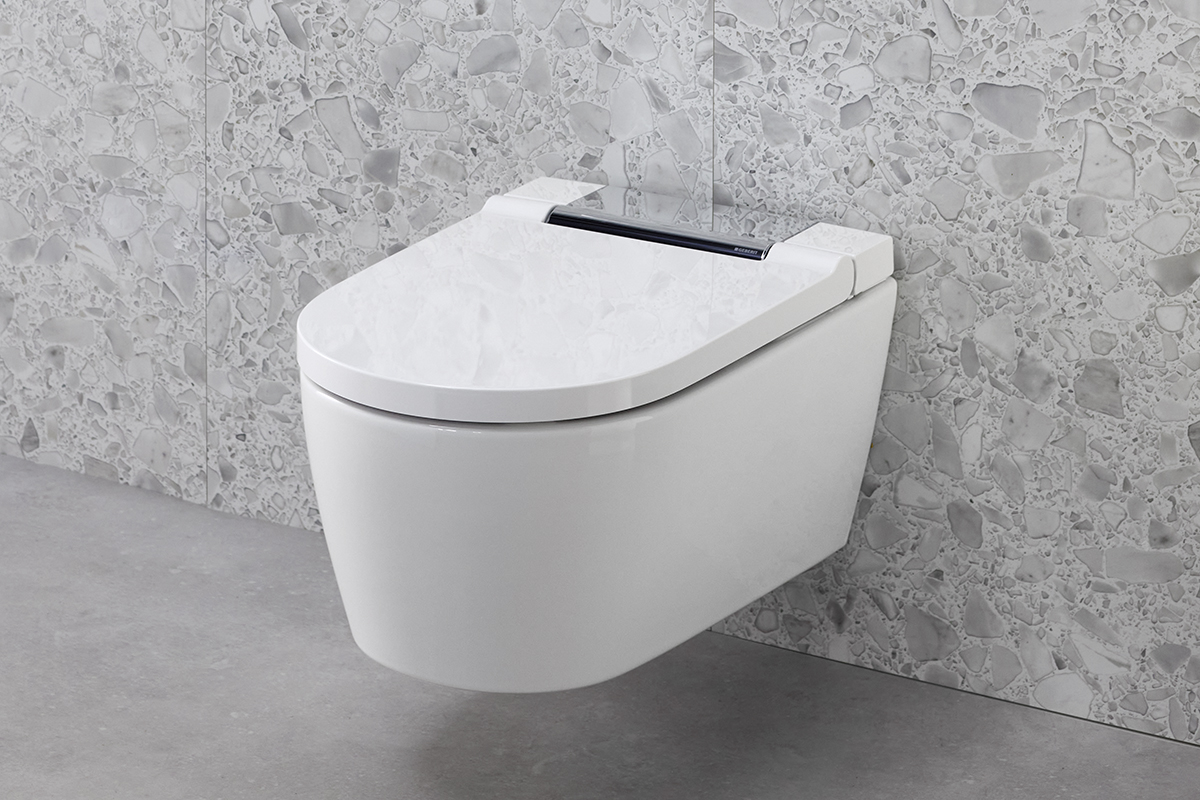 As a retreat from the outside world and an oasis of rest at the end of a long day, your bathroom design should always prioritise comfort and ease of use. One way to achieve this is to opt for a shower toilet—a modern innovation that may feel unfamiliar at first but will quickly grow on you with its arsenal of smart technology.
Equipped with an adjustable spray arm and gentle water jet, Geberit's AquaClean Sela is a shower toilet that ensures hygiene and comfort at every level. The spray arm doesn't come into contact with the body at any point and is automatically cleaned before and after each use for impeccable hygiene. A handy weight sensor additionally ensures that the water jet isn't activated accidentally.
Other functions include the unique WhirlSpray shower technology for pleasant yet thorough cleaning with low water consumption, as well as the TurboFlush system, which is both effective and remarkably quiet (ideal for night trips to the loo). The cherry on top is the built-in orientation light, which is just bright enough to guide you in the dark without disturbing sleepy eyes.
And if style is your utmost priority, not to worry—the rimless AquaClean Sela doesn't just enhance hygiene and personal wellbeing, but it is also a minimalist work of art that makes for a masterful statement piece in any bathroom.
This post was brought to you by Geberit.