If you're in the process of furnishing your bedroom, you're liking looking for a great bed frame to make your bedroom both comfortable and space-savvy. From elevated wooden beds to fabric and leather bed bases, there are lots of options on the market.
We recommend a space-saving storage bed, perfect for keeping bulky bedding and winter clothes out of sight yet within arm's reach. If you opt for a storage bed with a hydraulic lift system, you can access the generous storage compartment and keep it open with no extra effort.
Sounds like a dream come true? Read on for three of our favourite (and arguably the best) storage beds in Singapore.
Jasper storage bed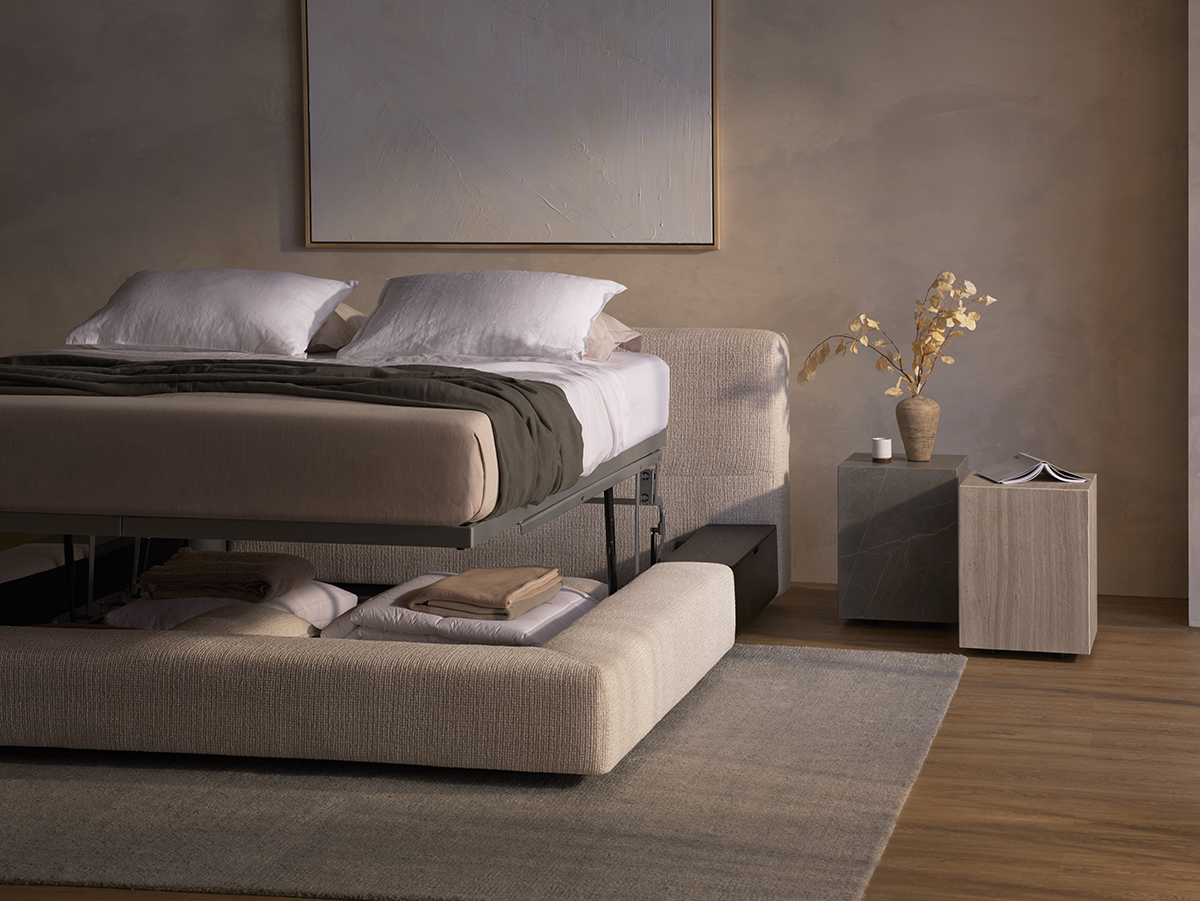 The Jasper storage bed from KING is a bit of a legend, distinguished by its soft, customisable bedhead and modern silhouette. Not only does it come with the signature hidden storage compartment inside the bed platform, but it also has handy timber shelves along the sides, which double up as integrated nightstands.
You can customise the Jasper storage bed with optional accessories, including smart lighting, swivel tables and even wireless charging so everything you need is within easy reach.
As for the bed's hidden storage compartment, it can be opened up effortlessly thanks to an easy-lift system that keeps it in a floating position for hands-free access. This makes it easier to use the storage compartment and also leaves the bed in the perfect elevated position to change the sheets.
Serenade storage bed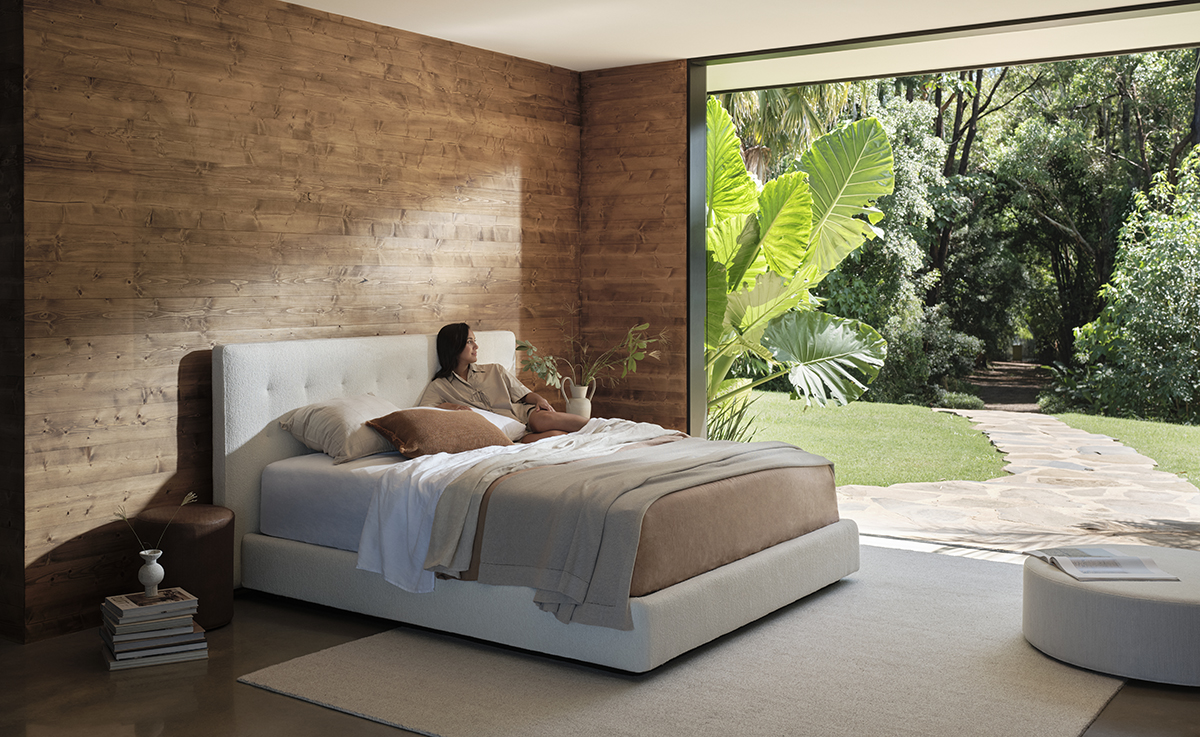 If you like more of a classic look, you'll love the tufted bedhead on the Serenade storage bed from KING. You can customise the height of the bedhead to suit your preferences and also pick between a fabric or timber base to best match your bedroom style.
Just like the Jasper bed, the Serenade storage bed opens up with an easy-lift system, the only difference being that this one lifts diagonally from the bedhead. Not to worry, making the bed is still super easy in this elevated position!
Of course, this storage bed is extremely comfortable too, crafted using premium foam that creates padded layers for superior rest and relaxation. The steel frame makes for a sturdy and long-lasting base that's the ideal foundation for a good night's sleep!
Promenade storage bed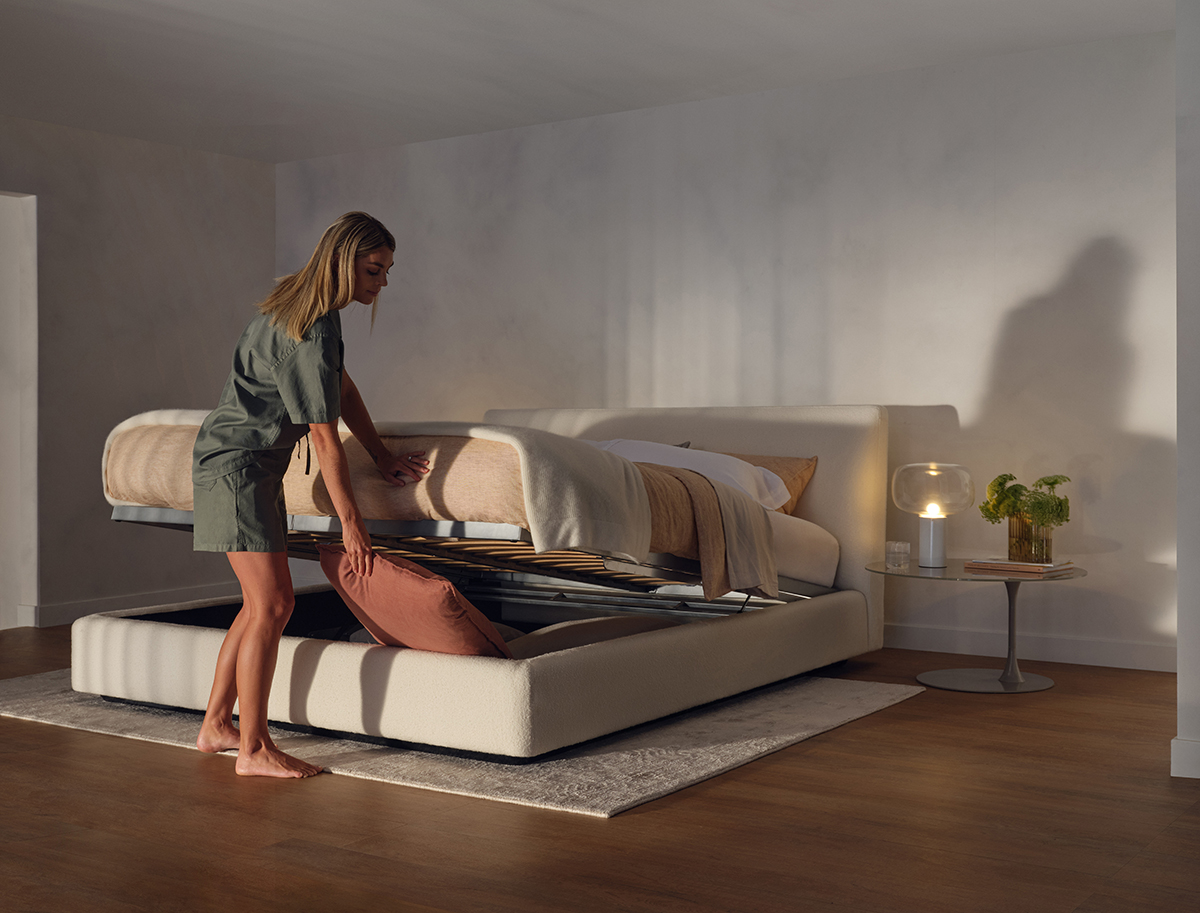 The most streamlined bed on this list, the Promenade storage bed from KING makes for a modern centrepiece that seamlessly conceals its generous storage compartment.
Just like the Serenade bed, the Promenade bed comes with a diagonal hydraulic lift system that makes the hidden storage compartment super easy to access. You can even change the sheets in seconds as the bed stays in an elevated position that makes all corners easy to reach!
The sleek and graceful base of the Promenade storage bed is backed by a minimalist fabric bedhead that proves to be extra comfy during long binge-watching sessions. Just choose your ideal bedhead height and you're good to go.
Once you're ready to wind down and go to sleep, you'll instantly sink into unparalleled comfort thanks to the supportive steel frame and premium foam of the Promenade bed.
And to round things off…
No matter your choice of storage bed, you can customise the base of any KING bed with a wide range of premium fabrics and European leathers. The tailored covers are easily removed for professional cleaning or replaced for a fresh new look, giving your bed a lifespan to rival your own.
For even better sleep, combine your KING storage bed with one of the brand's award-winning Sleep+ Mattresses. With customisable comfort layers, built-in airflow regulation and intuitive adaptability, you'll be sure to discover sleep like never before.
KING
kingliving.com.sg