Get those creative juices flowing with these pretty DIY accessories for your home office.
Framed leaf
They say that looking at the colour green is good for the eyes so here's an innovative way to introduce more greens into your workspace: a framed palm leaf! Make a plain weave from a palm by folding in a blade at a 45-degree angle. Repeat this step with alternating palm fronds. Once the first set is done, braid the remaining fronds with the previously folded fronds and work your way up. After folding, press the entire thing between heavy books for a day. Then insert into glass frames.
Easy photo/ note holders
These super cute photo holders are great for displaying anything from photos to reminders. All you need are wooden cubes and paint bought from the craft store. To create the colour blocked pattern, tape up parts of the cube you want to leave bare and spray over with stone-effect spray paint. Once dry, remove tape and glue small clothespins onto one side for inserting your photos or notes.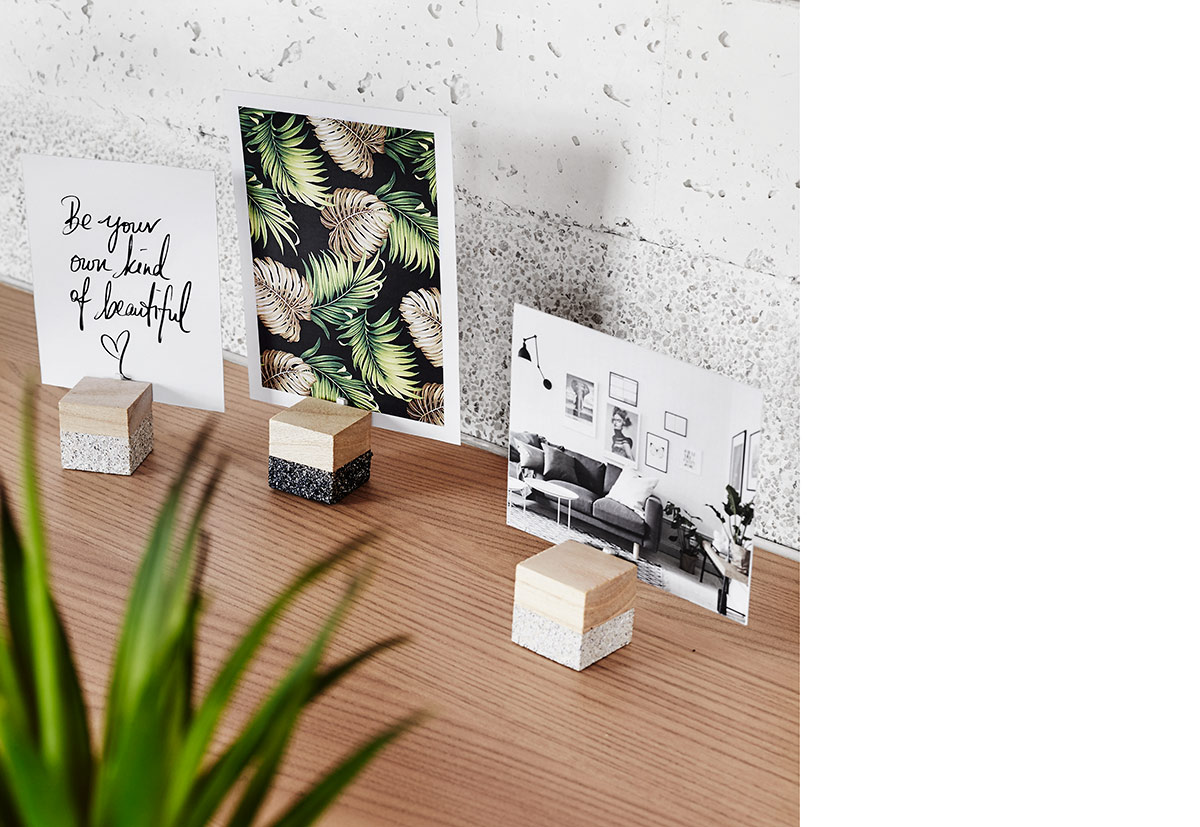 Magnetic jar lid
Keep all those bits and bobs, like paperclips and thumbtacks, around the desk in check with this nifty magnetic jar and lid. Simply spray over the jar and lid separately with coarse-textured stone paint and glue some magnets onto the undersides once dry.
Hanging planters
Some "deskscaping" help you stay inspired while at work. To make these Instagram-worthy frames for your air plants, all you have to do is spray some stone-textured paint on wooden photo frames with the glass panes removed. Leave to dry before stringing them up with twine for hanging.
Test tube vases
You don't need a fancy vase to hold up those pretty florals – all you need are a test tube and a cork lid (we used one from a water jug). First, cut out a hole on the top of the cork lid deep enough for the test tube to stand on. Then, spray over the lid with stone-textured spray paint and leave to dry. Once dry, simply place the test tube into the hole.
This was adapted from an article originally published in the April 2017 issue of SquareRooms. Photography: Wong Weiliang; craftwork: Geraldine Tan & Linda Setiono; shot on location at Gallery & Co.