These easy DIY projects will take your everyday objects from drab to fab.
Clay jewellery trays
These kaleidoscopic bowls are perfect for holding your jewellery all while prettying up your vanity table. Divide your selection of coloured polymer clay into portions and roll them up into small ropes. Then loosely twist or braid them together. Roll them to smooth out the edges. Once combined, roll the clay rope into a coil and flatten into a disc. Then mould the flattened disc using a small bowl to get its shape. Remove from bowl and bake clay as instructed. Once baked and cooled, spray paint the rim with metallic paint.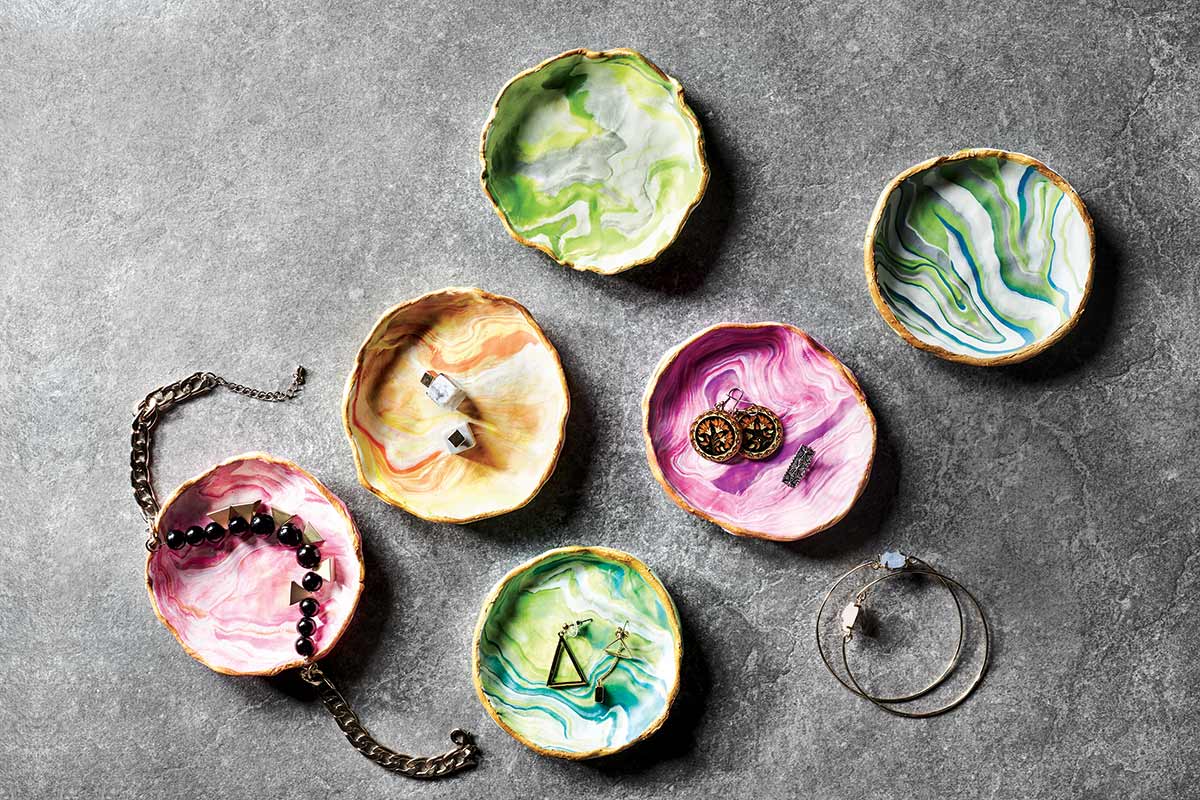 Colourful planters
Take your succulent collection to the next level with these chic little planters. To make, mix the concrete with water in a bucket. Take out a small portion of concrete and place it in a small plastic bucket to dye it with your desired colour. Then, pour the white concrete into the dyed mix and stir them together to create a marbled effect. When the mix is still wet, push a copper cap onto the top and leave to dry. Once dry, turn the bucket over to pop out the plastic bucket.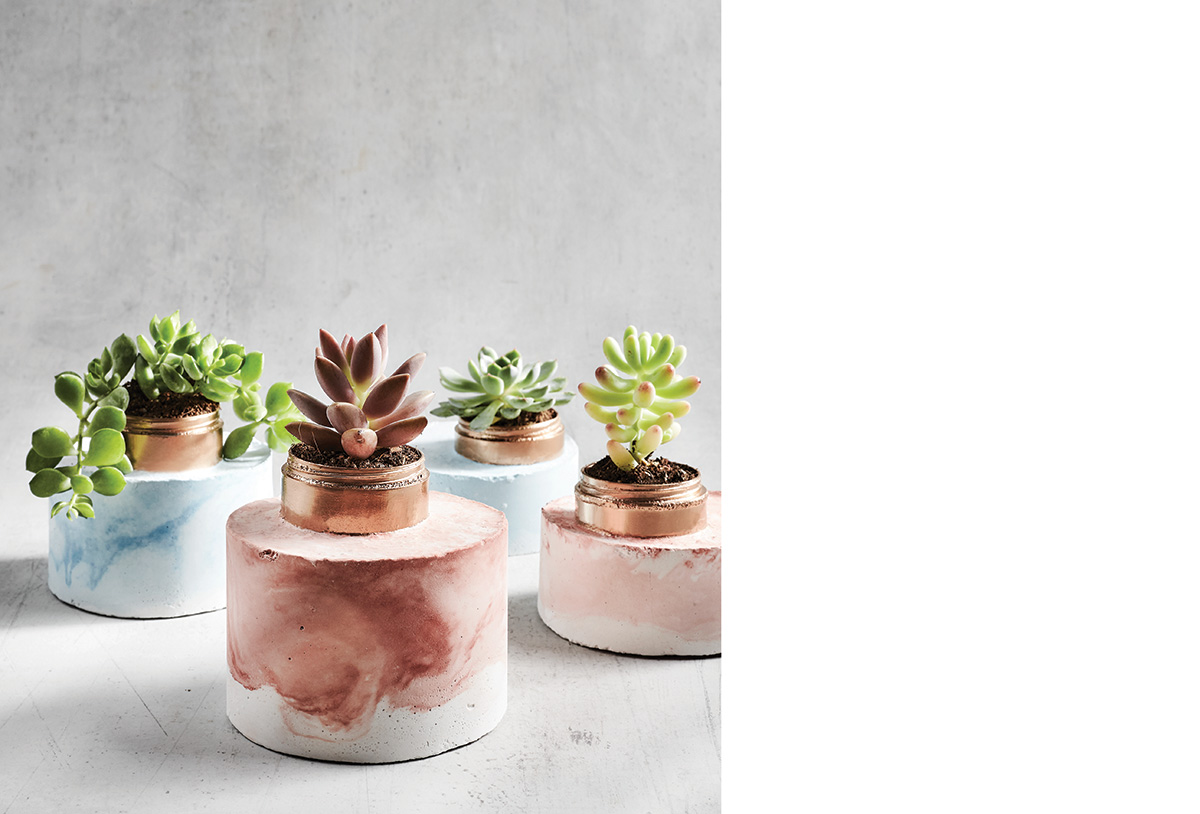 Statement drinkware
Update your everyday glasses with this cool DIY project. All you need are some duct tape, nail polish, warm water and a clear sealant spray. First, cover the top half of the glass with duct tape. In a large bucket of warm water, add your desired nail polish colour and swirl it around. Dip the outside of the cup into the mixture and remove. Spray the outside of the glass with clear sealant spray and leave to dry for at least one hour. Remove the duct tape and enjoy!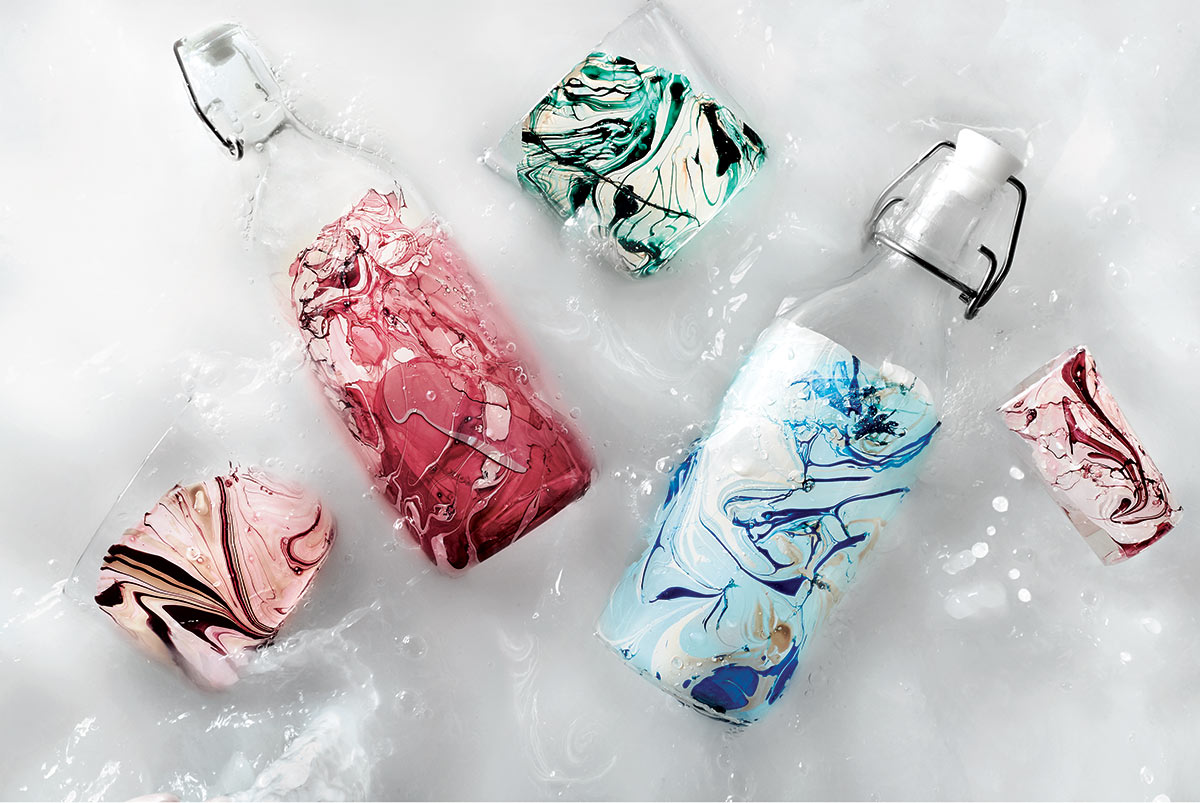 Dye job
Shibori is one of the oldest techniques of dyeing cloth and you can totally replicate this craft at home. You'll need some fabric dye, twine, rubber bands, a small cardboard and a plain cushion cover. Fold your cushion cover into a small square. Then tie the twine over it in a grid, using the cardboard and rubber band to hold the twine in place. Prepare the dye mixture and dip cushion cover into it. Leave to dry for a few hours and unfold the cloth. You can create different patterns by using different folding and rolling techniques with the cloth.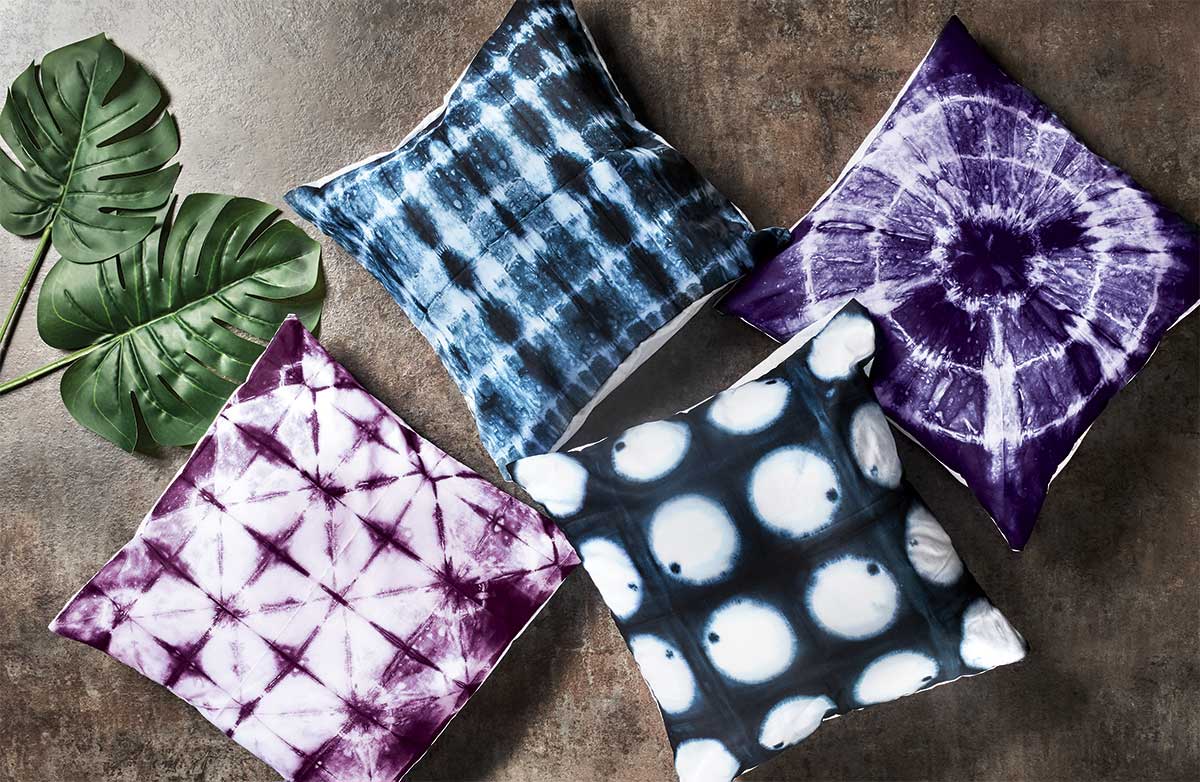 This was adapted from an article originally published in the October 2018 issue of SquareRooms