There's nothing quite like waking up to bright cheery interiors and spending your day amid natural lighting that evokes a relaxed atmosphere. So, leave the stresses of urban life at the door as you step into your own personal tropical oasis. Here are a few tips and tricks to get you started.
Gather your greenery
The first thing we think of when we hear the term "tropical oasis" is lush, abundant greenery and vibrant flowering blooms. So invest in a few good quality indoor plants, and you'll find yourself halfway to paradise. Do take into consideration that specific plants and flowers require a specific climate to grow in, so you may want to consider the alternative of artificial plants. Pro tip: Instead of buying multiple vases of small plants which may make your space feel overcrowded, invest in a couple of big plants that will sit in the corner of each room.
Choose bright, lively and vibrant decor
When you picture island decor, chances are that it is the bold and bright colours that will pop up in your mind. So, don't shy away from making a statement in your home through furnishings that are in shades of brilliant blues, lemony yellows and hot pinks! You can also think about incorporating an item or two – like a blanket or a rug – that conjure up different aspects of the forest, like leafy prints or animal motifs.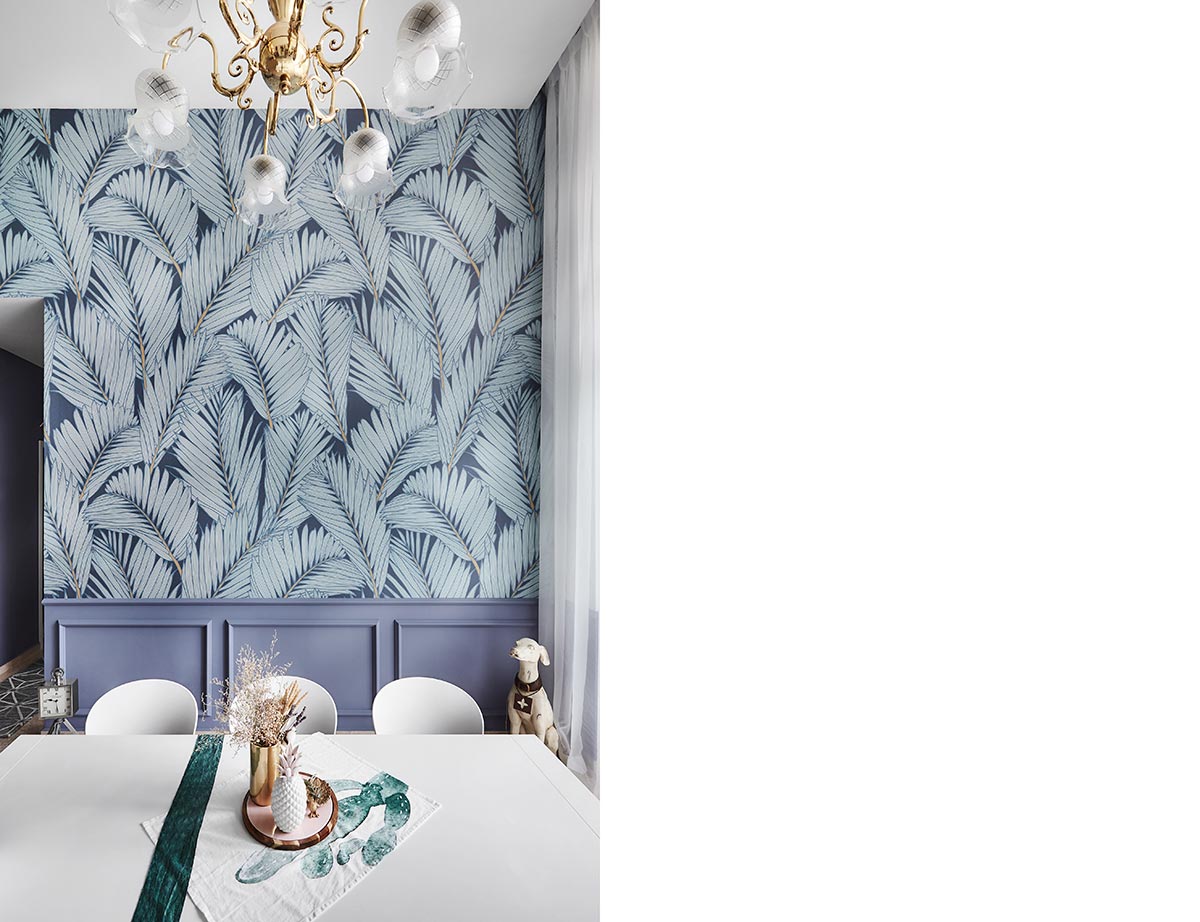 Image credit: Wong Weiliang
Create balance with natural textures
A great way to imbue the tropical ambience into your home is to layer natural textures within your fixtures and furnishings. Be it on major surfaces like the flooring or smaller items like your furniture pieces and other accessories, wood-effect materials are especially effective in helping to enhance the tropical look. Some materials that you can consider include bamboo, rattan, teak, vinyl and timber.
Invite some natural light indoors
A distinct characteristic of tropical-inspired homes is that there are tonnes of sunlight streaming through the space. As such, let your windows take centre stage and keep them curtain-free where possible to let in plenty of natural light. But if privacy is a concern, then opt for curtains in sheer white or off-white fabrics. You can also choose to complement the room with white walls, which will further lighten up the room as light bounces off.
Unplug completely
While we agree that living in the 21st century means constantly staying connected through our mobile devices, there's no denying the peace and tranquillity that come with staying away from your devices completely and just enjoying your surroundings. Whether you opt to not hang a television in your living room, or choose to keep your bedroom a totally "mobile-free" zone, doing so will allow you to feel like you've broken free from the urban lifestyle, giving you a more satisfying peace of mind every time you step into your home.