Find out how this homeowner envisioned the kitchen of her dreams and made it come to life with her favourite appliances.
Want to start planning your dream kitchen design but have no idea where to start? Here's how one homeowner did it, ensuring ease of use by carefully tweaking the space around her workflow and choosing high-functioning appliances that never let her down.
What was your number one priority when renovating your kitchen?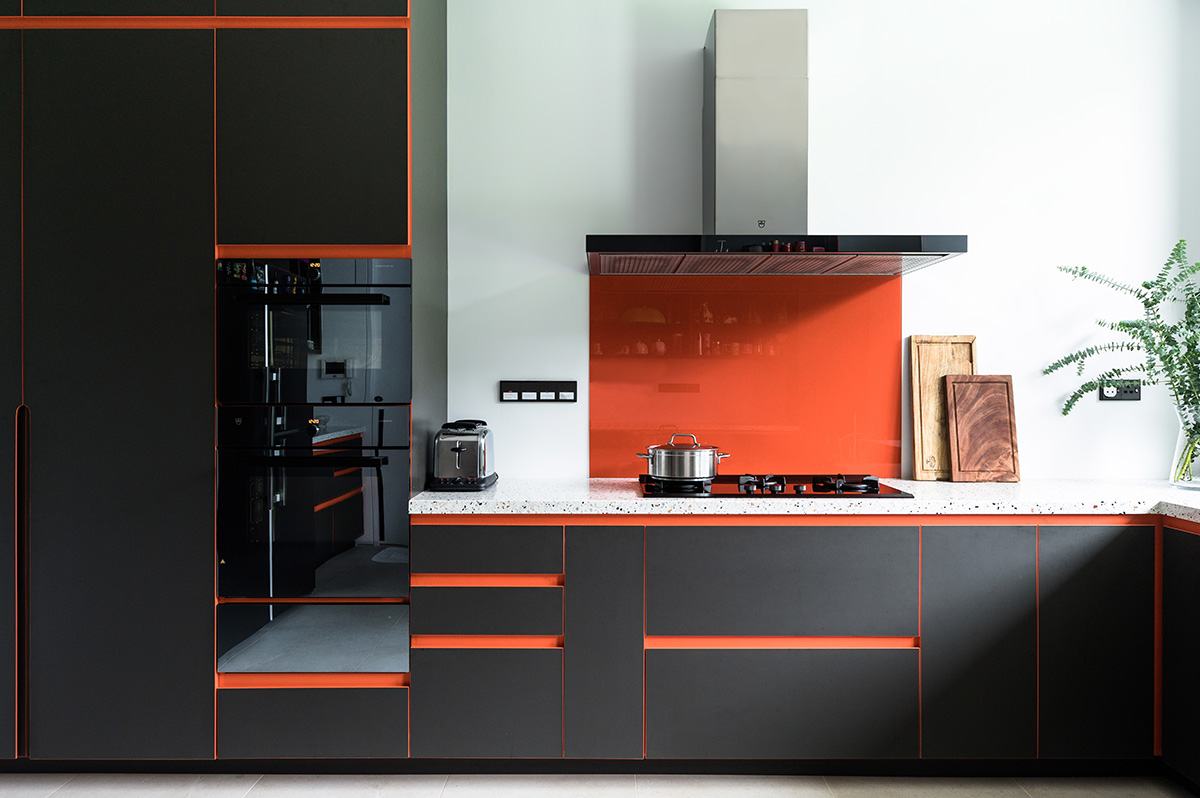 My priority for my main kitchen was the workflow. I wanted to be able to reach the various appliances in a few steps in all directions. There also had to be sufficient work surfaces.
What's your favourite part of the kitchen now that it's renovated?
My favourite aspect of my kitchen is the height of my countertops. At 900mm, they are tall enough for us to prep food and do the dishes without getting backaches.
Can you show us some of your favourite appliances?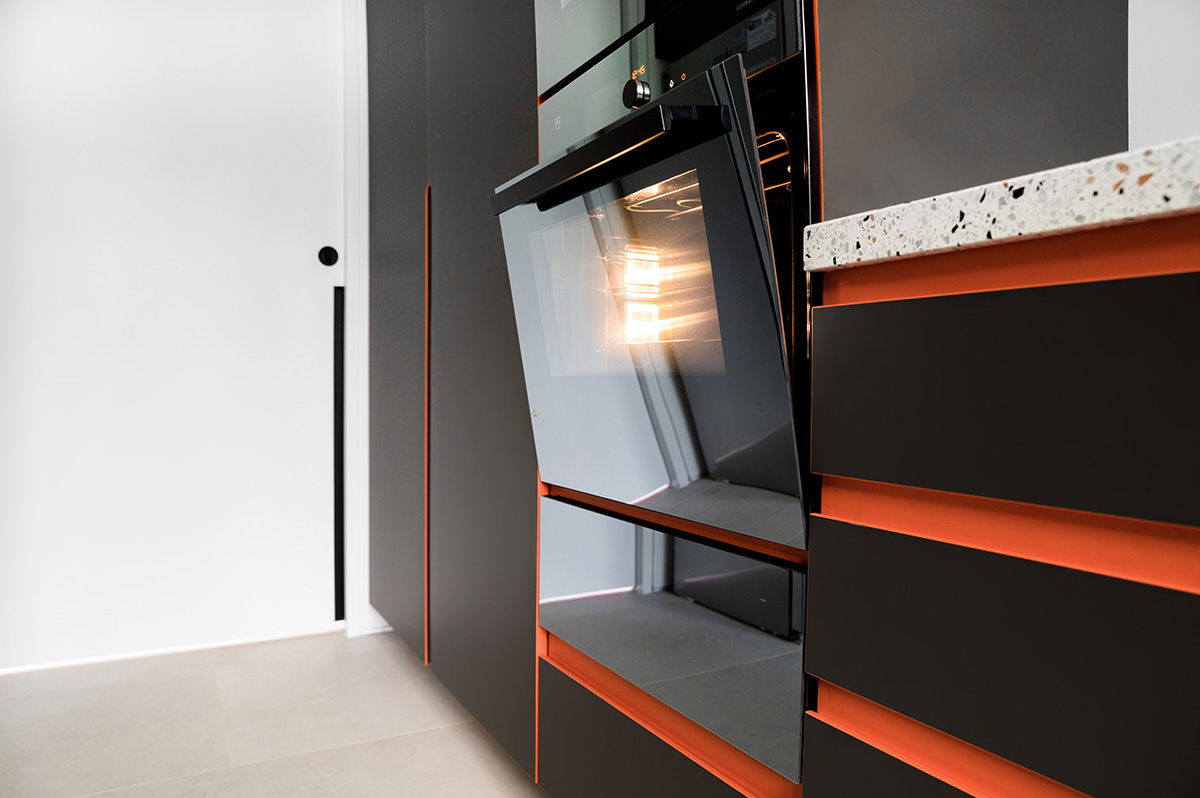 I love my V-ZUG glass/stainless steel fridge and freezer in my dry kitchen because it's wide enough for large cake boxes, yet shallow enough that we don't have to reach in to dig for stuff at the back. The steam combi oven is also used every day and the size I chose is perfect for a small family, plus it uses less electricity.
Another V-ZUG appliance in constant use is our warming drawer. All of our crockery is warmed in there before every meal and we also keep the food warm prior to serving. As for the cooker hood, I just love the large width and it's excellent for removing cooking odours. I also love my two wine coolers!
Tell us about the large kitchen island—how do you typically use it?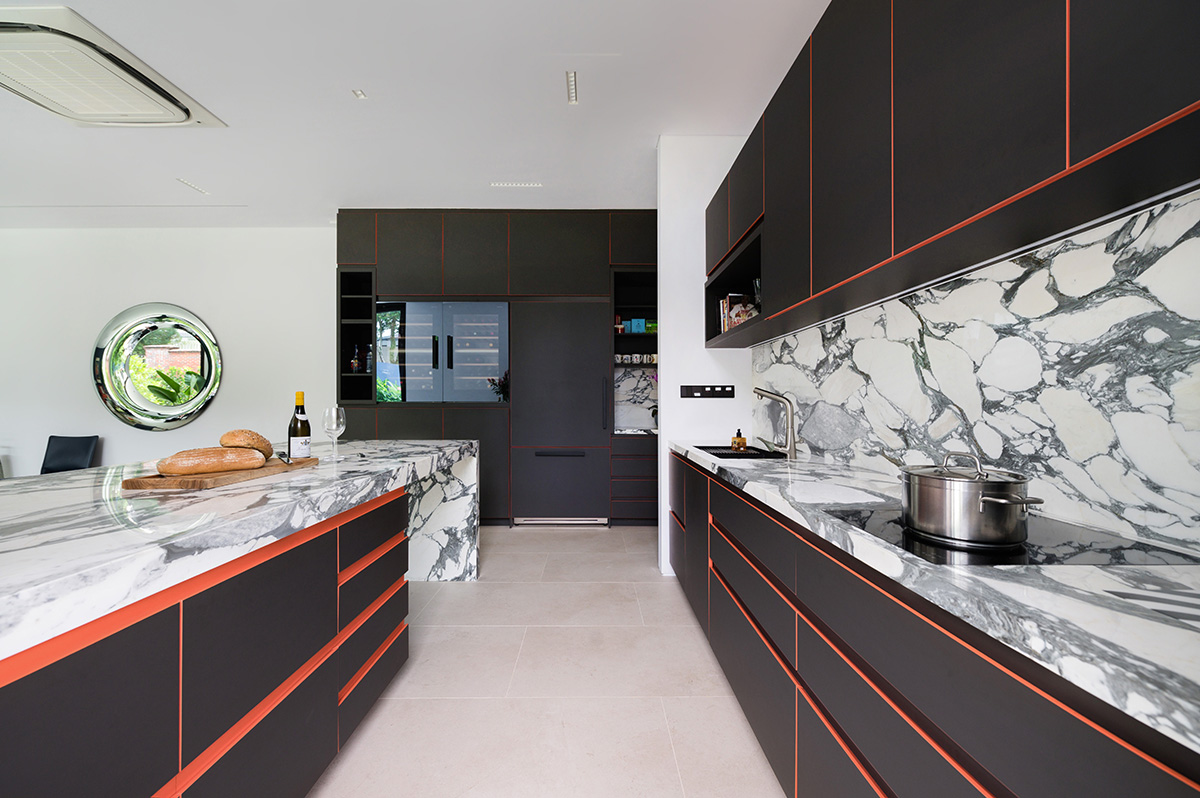 The large island is a multipurpose table, so to speak. It's used as our breakfast table, buffet table, work desk, bar top, etc. Sometimes I just sit there with a cup of tea and chill.
How did you settle on the right aesthetic for your kitchen?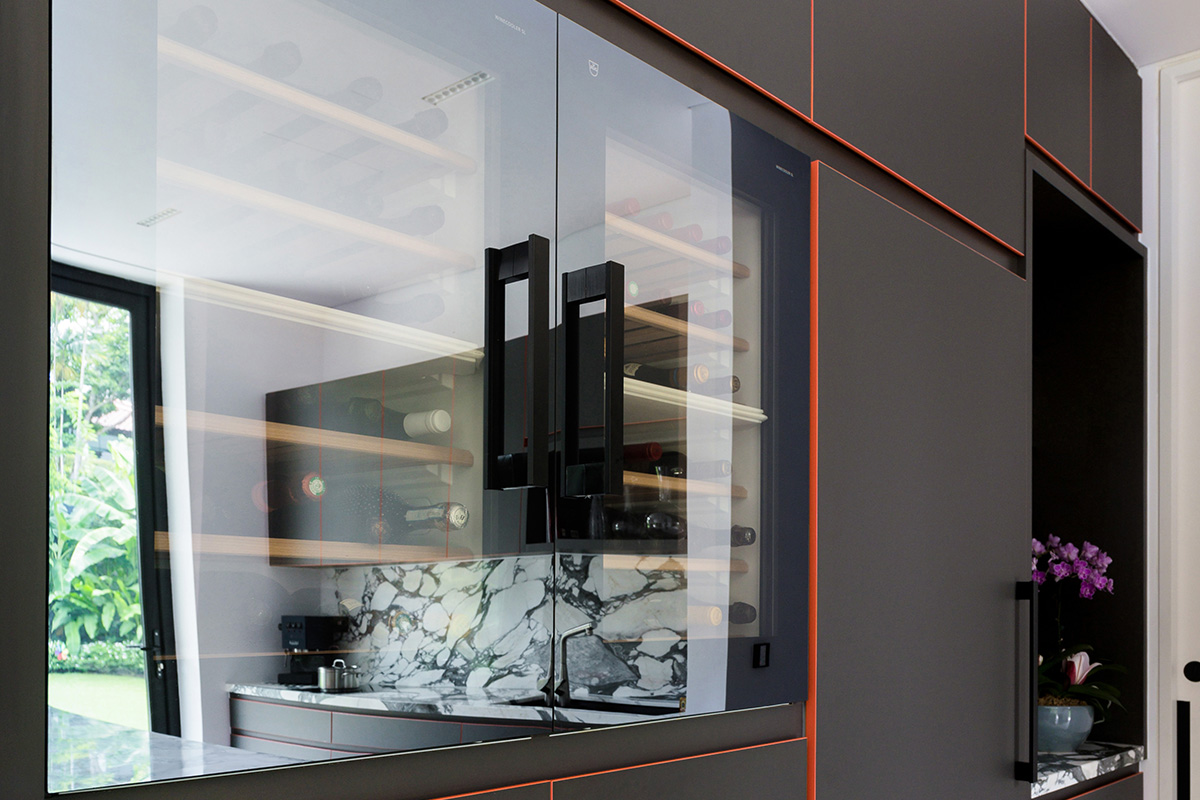 Originally, I wanted a very bright kitchen with bold colours for my cabinetry, but I decided against it as I wanted to be able to live with my final decision for at least five years. As a result, I chose dark cabinetry but with fun, colourful accents along the edges. I did not end up with too sombre or serious a kitchen; life's too short.
And finally, tell us a bit about the workflow and functionality of this kitchen. How was the space planned?
My space planning was influenced by some Feng Shui elements such as appliances that represent fire; the stove and the ovens are not placed directly opposite "water" appliances such as the fridge or the basin.
Lots of storage in the kitchen was also a priority to keep the countertops as uncluttered as possible to maximise usable surfaces when cooking.
V-ZUG Singapore Pte Ltd
[email protected]
vzug.com
From now until 30 November 2022, visit the V-ZUG Studio @ Henderson: 201 Henderson Rd, #05-13/14, Singapore 159545.
From December 2022 onwards, visit the all-new V-ZUG Experience Centre Showroom: 2 Orchard, ION Orchard #02-07B Singapore 238801.
This post was brought to you by V-ZUG.