Having recently renovated her kitchen, local radio host Maddy Barber has plenty of wisdom to share. Read on for her top tips for a successful kitchen reno—and a delicious little bonus tip.
Psst! Keep an eye on our Facebook and Instagram to catch the rest of the video series.
Tip 1: Plan around your workflow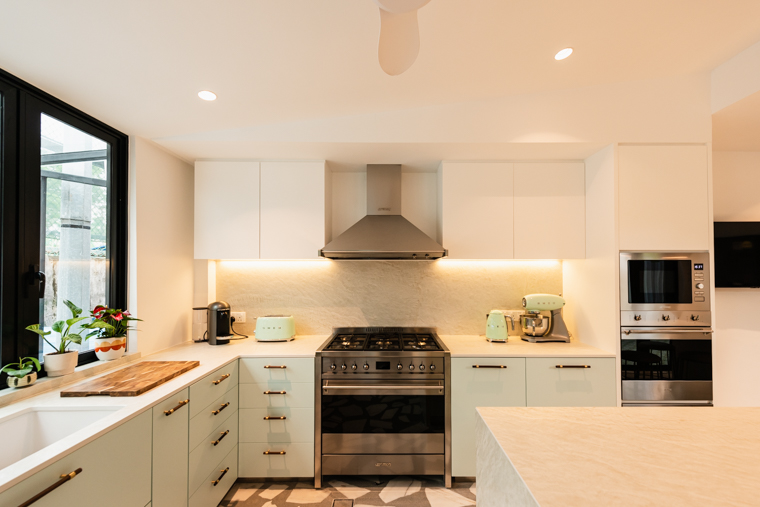 "As my previous kitchen was very cramped, I knew I needed to get an island for this one. A kitchen island will give you a much larger work area, which my husband and I really needed as we love to cook. I also prioritised storage, but we tried to strike a balance. We didn't want to overdo the storage space and have no room left to move around. We've got cabinets up on the walls and extra storage space beneath the island as well."
Tip 2: Upsize your sink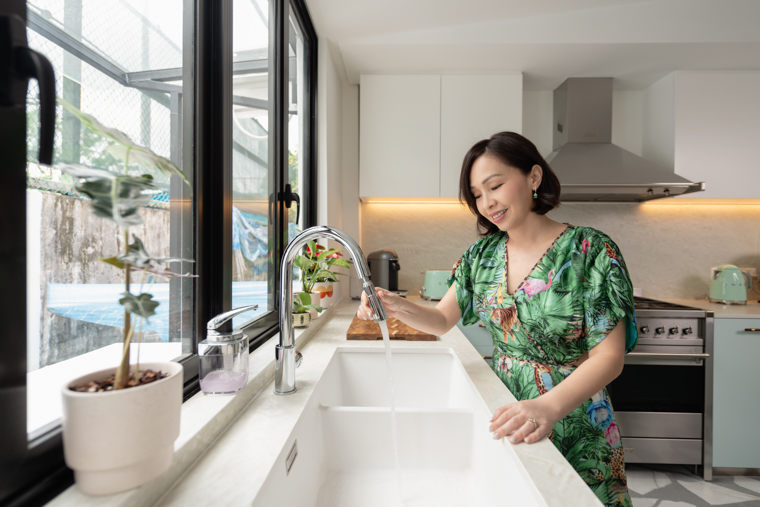 "If you have the luxury of space, a large sink can be really handy. A sink with decent depth is especially helpful if you have big pots and pans. I recommend going with a disproportionate double sink like this one by BLANCO, where one basin is larger than the other, so you can put your greasy pots and pans on one side and take care of the cups and utensils in the smaller basin, without getting all of that grease on them."
Tip 3: Choose hard-wearing surfaces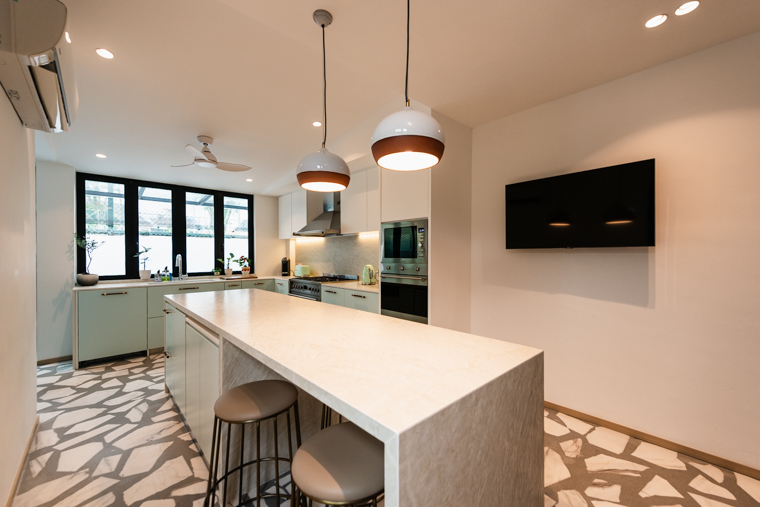 "I previously lived in a house that came with a marble countertop and it was really hard to maintain, especially as I'm quite clumsy. The surface would chip with every knock. This time, I wanted something chip-, stain-, impact- and heat-proof, which is why I got the Dekton top from Cosentino. You want to be able to take a tray straight out of the oven and put it down on the island without using a coaster. In terms of aesthetics, I wanted something with a neutral and natural look, so I ended up choosing Liquid Shell, a design that reminded me of limestone and was inspired by seashells."
Bonus tip: Find an easy go-to recipe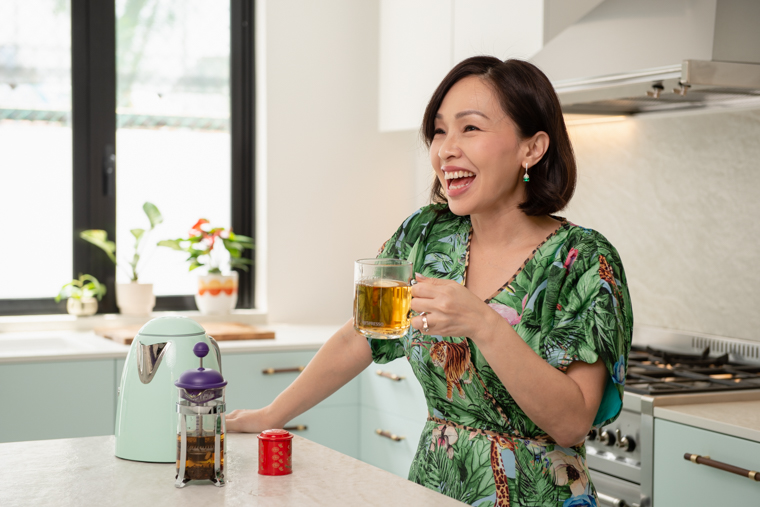 "I always have a batch of frozen scones that I prep in advance, so when my friends come over I can just pop them in the oven and they're good to go. Want to know how to make a batch of my famous Barber scones? Check out my recipe and must-have kitchen appliances here!"
This post was adapted from an article originally published in the April 2021 issue of SquareRooms.