Ready to move into your matrimonial home? This stress-free and affordable delivery service lets you move belongings big and small on your own schedule.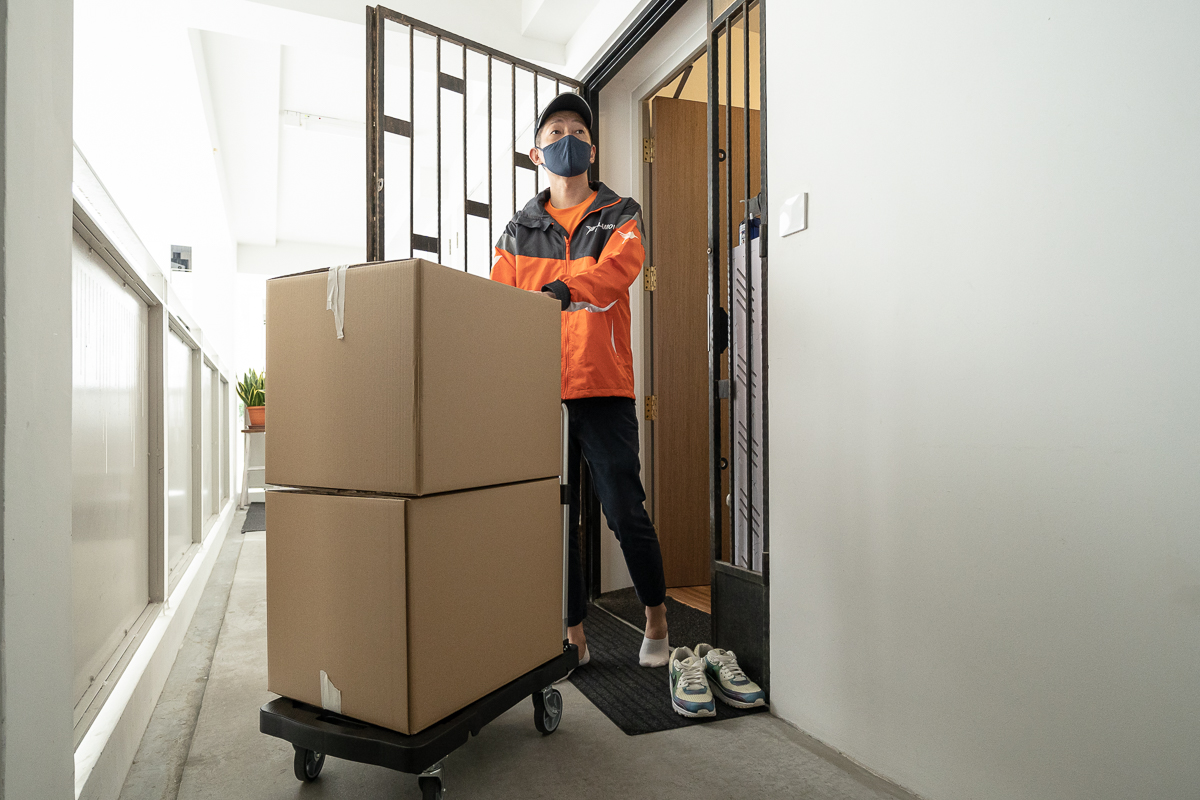 The most exciting day has come! You've got the keys to your flat and after living with your respective families for some time, you and your spouse can finally move into your own place. As anyone who has ever moved can attest, packing up can be stressful, both emotionally and physically, and it can be expensive too.
Lalamove aims to make the process as seamless and affordable as possible. Whether you've only got a few boxes of clothes or several pieces of furniture you'd like to take to your new home, the delivery service lets you pick the type of vehicle for the number of items you want to transport, ensuring that you're only paying for what you need.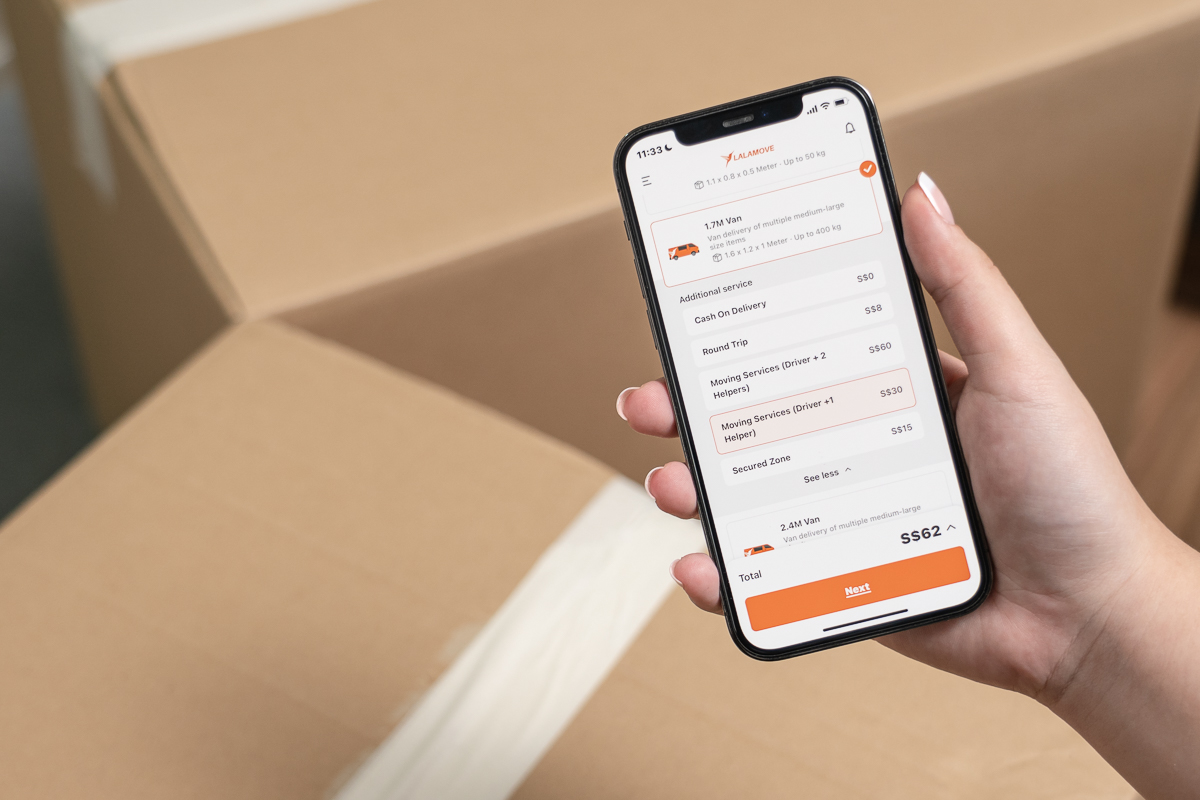 We've all got busy lives, so the company also offers the option of 24/7 delivery, even on public holidays, letting you move whenever you're ready, not on someone else's schedule. At all times, you can have absolute peace of mind with real-time tracking letting you know when your items will arrive, as well as the information of the driver handling your delivery.
Booking can be done easily via Lalamove's web, mobile or tablet application, and if you need help, Lalamove's customer service chat is available every day from 8 am to 10 pm, even on holidays, to address your questions and requests quickly.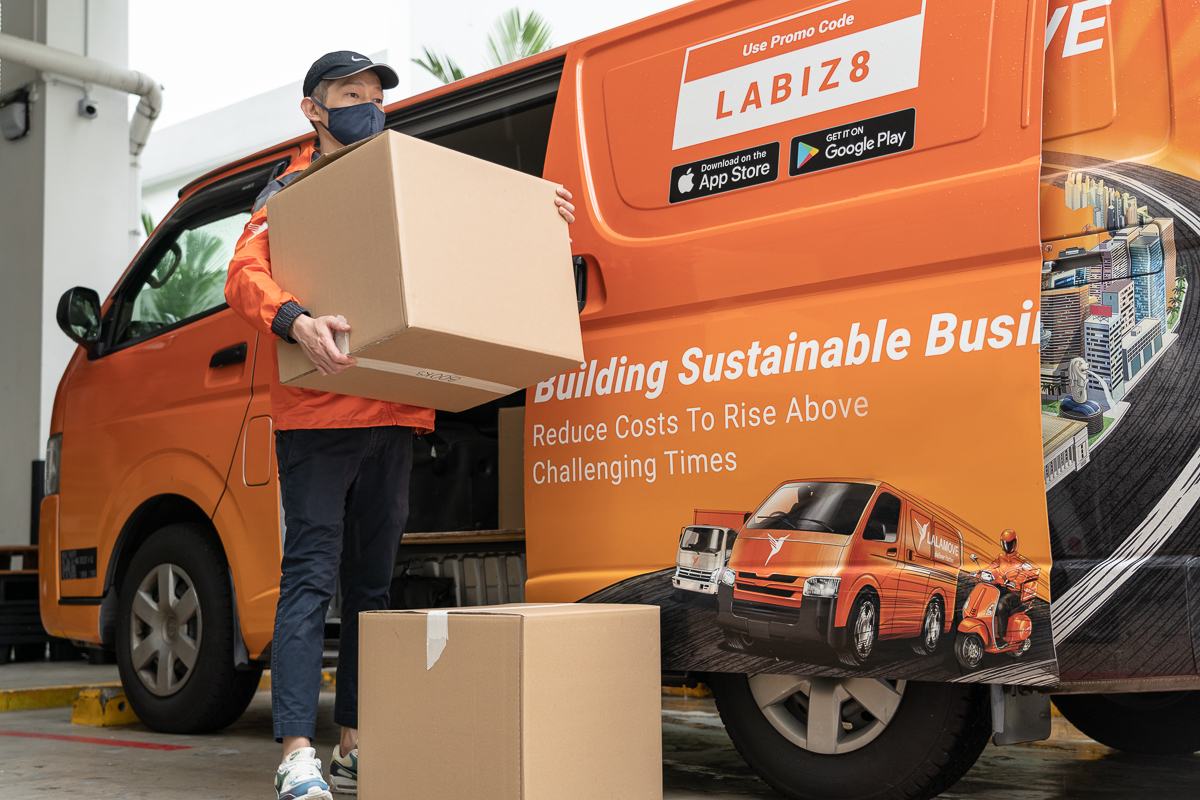 Don't take it from us—follow newlyweds Marc and Charmaine in the video below as they move their belongings to their brand new home, all with zero hassle.
Want what they have? Sign up now and redeem our exclusive promo codes LAMOVEVAN to enjoy 25% off your first van order or LAMOVELRY for $15 off a lorry order. Existing users can claim $5 off the delivery too! This promotion ends on 14 August 2022 and coupons expire 14 days after redemption.
For more information and to sign up, visit lalamove.com/en-sg/house-moving. T&Cs apply.
This post was brought to you by Lalamove.