Read these tips for a clutter-free and peaceful sleeping zone.
Go down under
You may not realise it, but there are several square feet of real estate right underneath your bed, so don't waste it! Whether in the form of built-in storage or repurposed dresser drawers, under-bed storage is perfect for bed linens, seasonal clothing and other non-essentials. And while it might be easy to take the "out of sight, out of mind" approach and simply stuff everything under the bed, be mindful to keep your items in clearly labelled see-through boxes to make things easier to find in the future.
Hidden storage
Whether in the form of old-fashioned trunks or upcycled ottomans, these crafty pieces of furniture are not only beautiful decorative pieces, but also doubles up as clever storage units. Typically big in size, they are great for housing items like blankets, bed sheets and pillow cases, winter accessories and other bulky items. As a bonus, you can even use the top of these ottomans as a chair to sit upon while wearing your shoes.
Bare necessities
Generally, for nightstands, you should follow this rule of thumb: If you don't use it in bed, then this item does not belong anywhere on or in the nightstand. As such, to deter from unnecessary clutter, your nightstand should only be large enough to hold a light, alarm clock and your mobile accessories. For added storage units, consider a nightstand with pull-out drawers that can house items like a book or the television remote.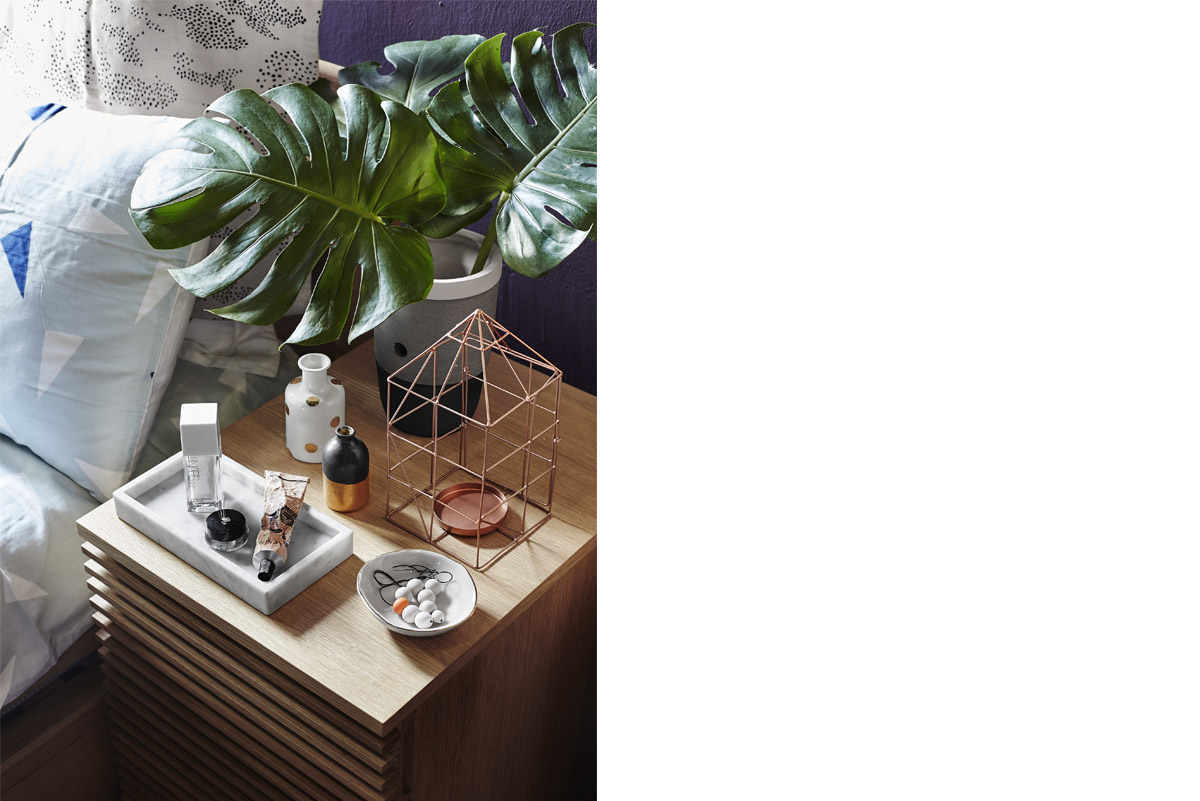 Clear line of sight
If you have a dresser in your bedroom, the countertop is one area that you'll need to be mindful of to keep organised as it can become cluttered with cosmetics and jewellery if not careful. A jewellery box or a decorative tray is a great way to store loose pieces of accessories to prevent them from going missing. For items you want to put on display, a tree-shaped jewellery stand is a great option.
Zone it out
Unless you have the luxury of a walk-in wardrobe, chances are your closet's going to be within the same space as where you sleep. As such, keeping your closet neat and tidy will help in your bedroom feeling tidy overall as well. Invest in several closet organisers – a shoe rack is a must if you keep your shoes indoors – and shelf racks, and arrange your clothing and accessories by type or by season – whichever best suits your needs.
This was adapted from an article originally published in the March 2018 issue of SquareRooms.