When renovating your home, you'll want to aim for a hardy kitchen that's decidedly low-maintenance. The easiest way of getting there is to pick your surfaces carefully, opting for strength, longevity and a smooth, non-porous finish that can be easily wiped down.
Available in a multitude of hues, the Formica FENIX surfaces are just what you're looking for. We checked in with the brand and asked for their expert insight—here are four reasons why the seamless Formica FENIX surfaces are such a great choice for your kitchen.
They're non-porous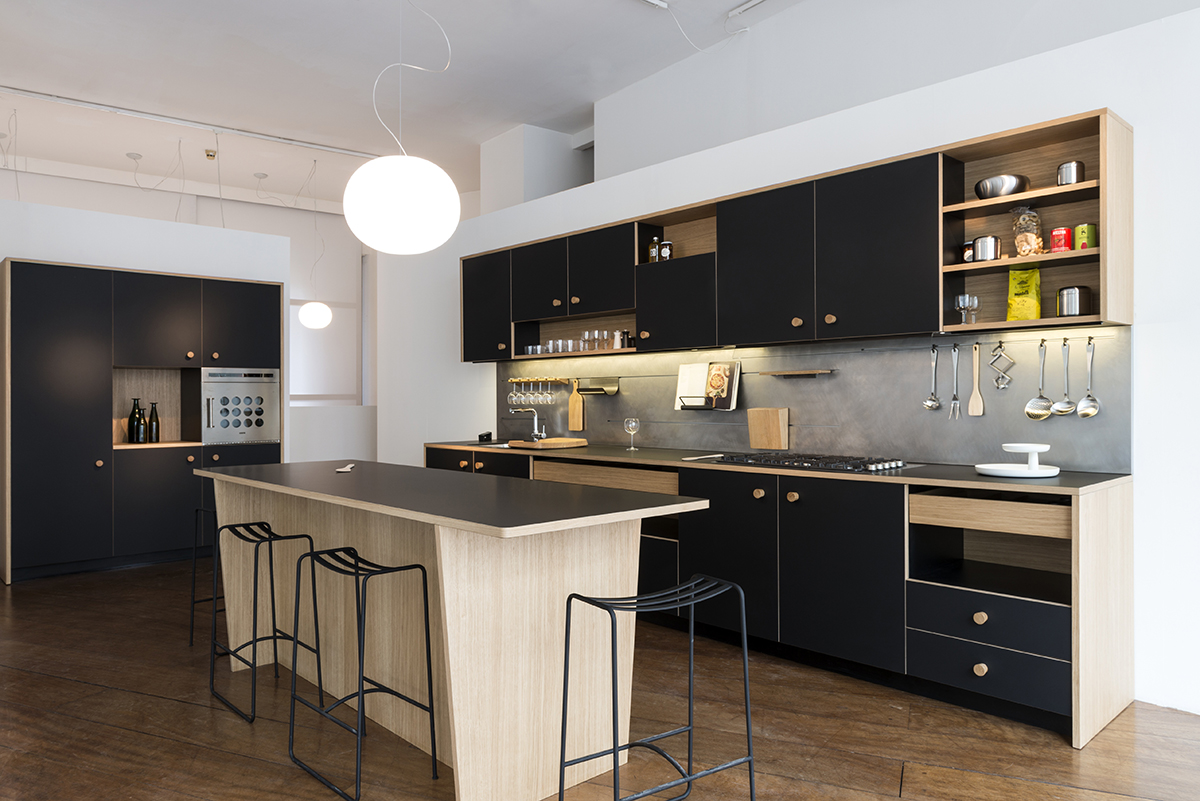 "Natural materials are porous, which allows fluids to enter and become embedded below the surface," shares Key Liu, Marketing Manager of Formica Group. "FENIX surfaces have a non-porous external layer that helps the material stay pristine with simple everyday care."
You may not notice much of a difference with just one or two uses, but non-porous surfaces stand the test of time compared to natural stone.
They're strong and sturdy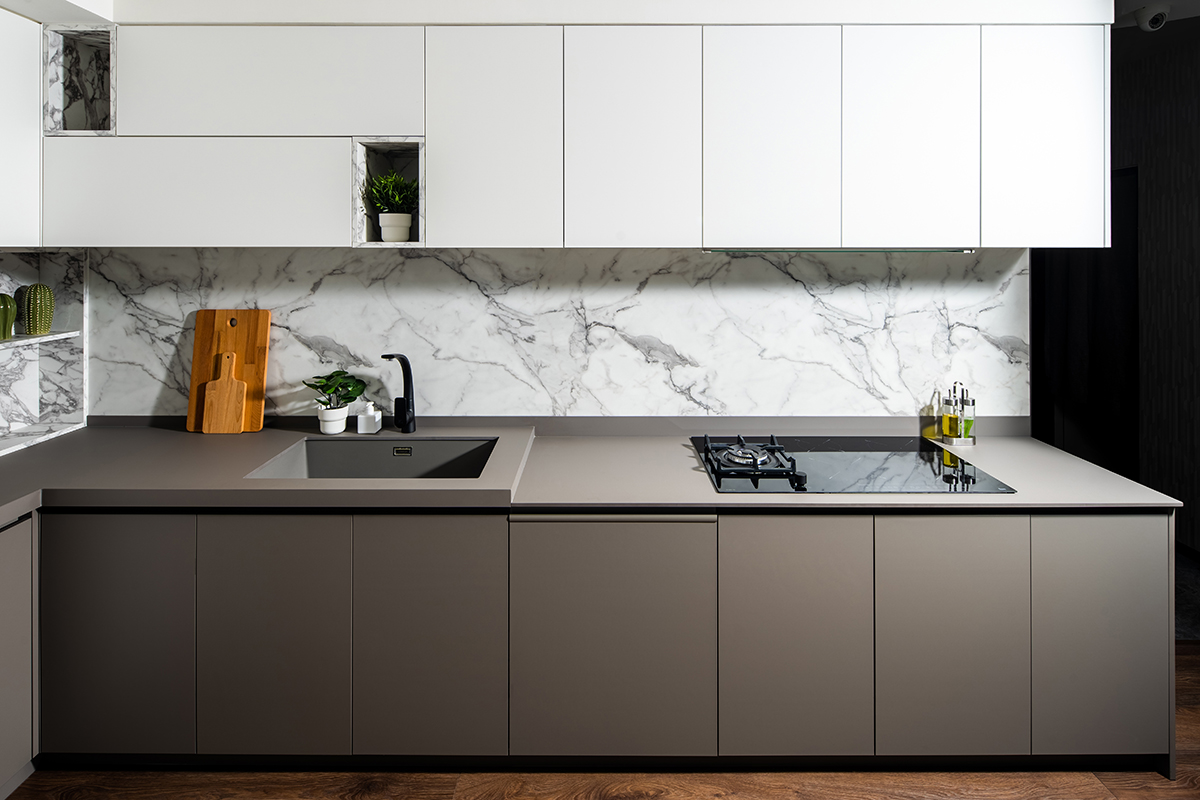 The mix of paper and thermosetting resin makes FENIX surfaces particularly durable. "During production, heat and pressure are applied simultaneously in order to obtain a homogeneous and non-porous product," she elaborates. "The external surface has a multi-layered coating of next-generation acrylic resin, hardened and fixed with an Electron Beam Curing process."
While they're all united by strength and longevity, each of the FENIX surfaces has its own unique features. "FENIX NTM is an innovative, matt material that's pleasant to the touch and very versatile. FENIX NTM BLOOM addresses sustainability challenges by reducing the amount of phenol included in the resin by 50%. And FENIX NTA is an empowered metal surface that is scratch-resistant, soft to the touch and visually comfortable."
They're low-maintenance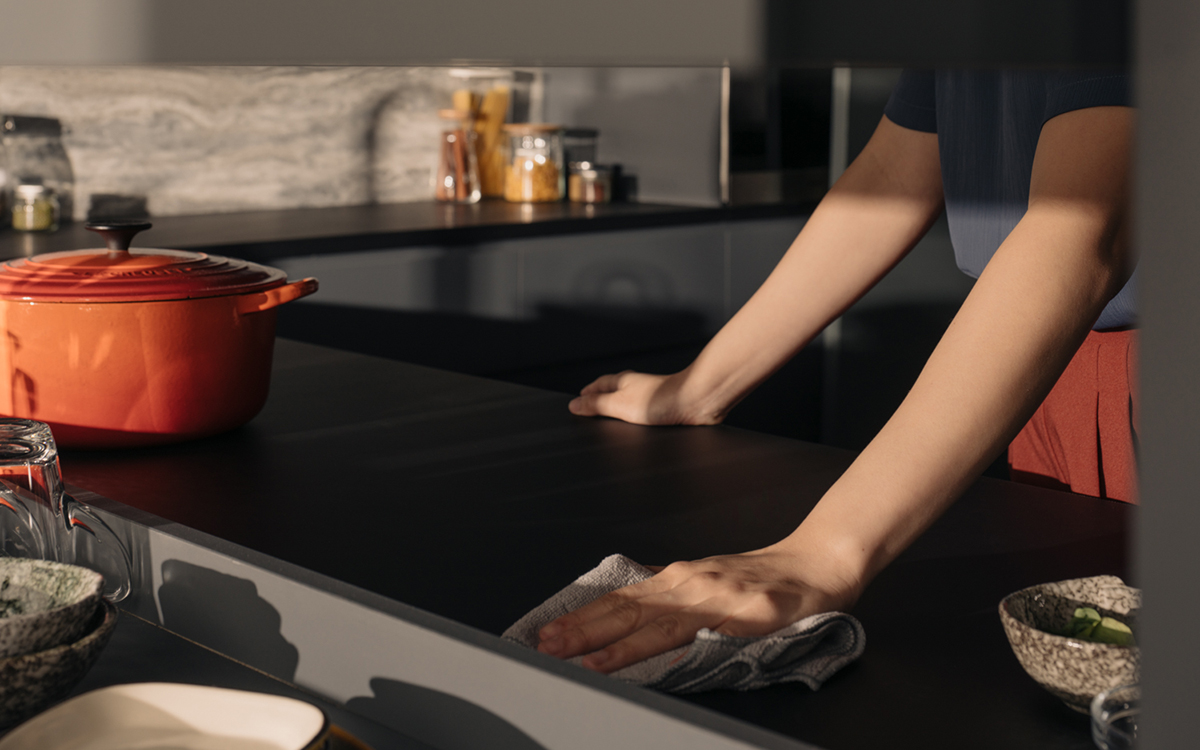 No special maintenance is required when dealing with FENIX surfaces; a damp cloth with warm water and a household degreaser will do the trick. "Almost all regular household cleaning products or disinfectants can be used safely," Key Liu reassures us. "If you have superficial micro-scratches, you can use an iron and a damp cloth to treat the area, as long as the scratches have not penetrated the surface."
Keen on a matt black look for your kitchen but worried about dust and fingerprints? "With its anti-fingerprint surface and thermal healing properties, FENIX is the ideal choice to overcome these challenges and enjoy the matt black look."
They're easily integrated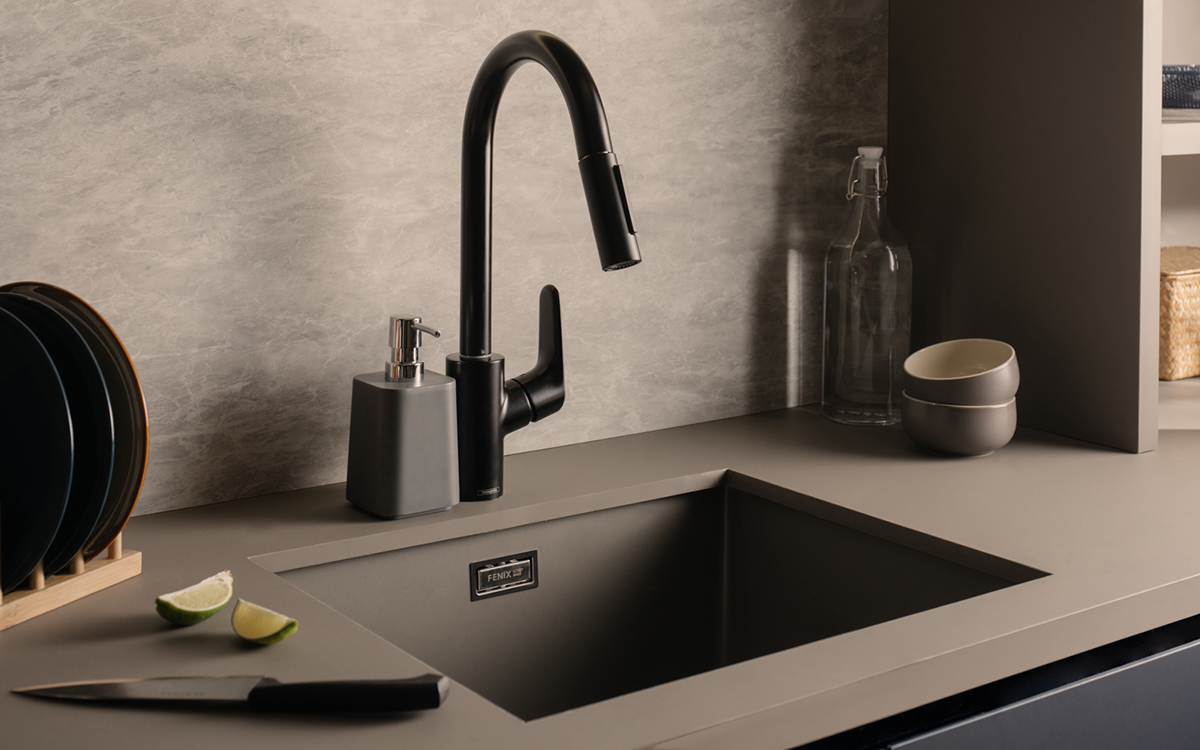 What could be more convenient than surfaces that seamlessly connect with an integrated kitchen sink? "Our sink collection is made of an innovative matt composite material that suits the look and feel of FENIX," the marketing manager shares. "The exclusive material was specially conceived for sink production and is a blend of ceramic nanoparticles and six types of acrylic resin."
This unique composition makes the sink more resistant to impact and thermal shocks. "Its smooth surface also allows water to flow rapidly, creating a 'lotus effect' that aids cleaning. Plus, the sink is boosted with UV protection, which prevents the bowl from discolouring over time."
You can choose between the more affordable drop-in sink, which is inserted into the worktop from above, and an under-mounted or flush-mounted model. The latter is fitted from below and fixed to the worktop, making it extra hygienic as no gunk can build up in any grooves surrounding the bowl.
Intrigued? Drop by the Formica showroom to view FENIX in action and browse the Formica Laminates library, along with the DecoMetal and Formica INCANTO collections. Ask questions, get free samples and enjoy a cup of coffee and some refreshing ice cream while you wait!
Formica
38 Armenian Street
Singapore 179942
tel: 8030 9728
formica.com/en-sg
This post was brought to you by Formica.