It's hard to imagine the lively, advanced and next-generation town of Punggol as the fishing village it once was. But those days are long over with major overhauls transforming Punggol into the sustainable waterfront town it was promised to be.
In 2012, the town received seven new waterfront districts: Punggol Point, Canal, Waterway East, Waterway West, Crescent, Matilda and Northshore. Since then, multiple milestones have helped place the north-eastern town on the map for Singaporeans – from the unveiling of Punggol Waterway Park and the buzzed-about Coney Island to the opening of Waterway Point.
But Punggol's development is not yet complete – there are phases it has yet to embark on, from the expansion of its industrial cluster to the upcoming launches of hotly anticipated housing projects. Here are some of the district's most notable current features, as well as developments to look out for in the next few years:
Residential: 
Treelodge@Punggol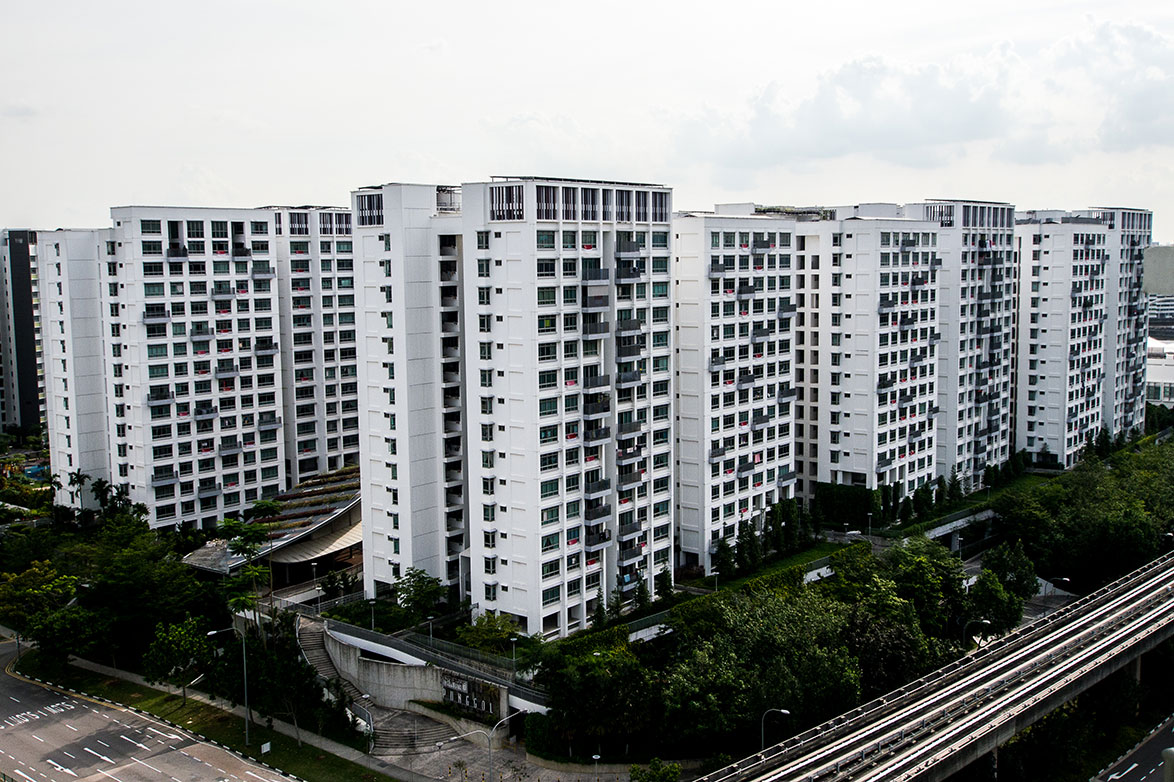 The Treelodge@Punggol precinct doesn't just feature rarely seen loft units, it is also developed with environmentally friendly features. By simulating conditions such as solar and wind energy per unit area, the blocks in the precinct are oriented to maximise wind flow, allowing for natural ventilation.
Punggol Northshore
Slated for completion in 2020, Punggol Northshore will be Singapore's first smart-enabled public housing district. Features such as sensor-controlled lighting will characterise public spaces, while homes will come with a range of digital facilities like data ports and additional power, allowing for owners to easily install other smart technology.
The Punggol Northshore zone will also boast solar-ready roofs, a smart waste conveyance system as well as car park management technology that can control the number of lots for visitors during peak and non-peak hours, ensuring residents have sufficient lots.
The first batch of smart homes launched for sale are Northshore Residences I and II, expected to be completed in 2020. They will be situated along Punggol Way, next to Samudera LRT station.
Neighbourhood facilities: 
Oasis Terraces
When the HDB constructed Punggol Plaza in 2004, it was one of the last neighbourhood centres it built as part of housing estates. Now more than 10 years on, HDB is bringing back neighbourhood centres – a move in response to discussions with residents. With a focus on community spaces, Oasis Terraces will be one-stop destination for residents to meet their amenity needs.
Punggol Visitor Centre
To be completed earlier will be the Punggol Visitor Centre – a three-storey complex in Punggol Town Plaza set to open later this year. The centre will not only be a shared community space, but also serve as a site for residents and visitors to learn more about the development of the waterfront town.
A first of its kind, the centre will have an interactive 3D scale model of Punggol Town on the ground floor, allowing the public to have a firsthand experience of key public housing developments, transportation, and the greenery and water bodies in the town.
Situated next to the Oasis LRT station at Punggol Waterway, it will have 18,000 square metres of retail space, a community plaza, a rooftop community garden, as well as the Punggol Polyclinic – one of Singapore's largest. The Oasis Terraces neighbourhood centre is scheduled to be completed in 2018.
Parks and recreation: 
Punggol Waterway Park
Already a favourite among runners and cyclists, Punggol Waterway Park, located along Sentul Crescent, is surrounded by plenty of water features and green spaces. Built around the section of Punggol Waterway, the park is also known as the "Venice of Punggol". It boasts the first manmade waterway designed as part of the landscape feature in HDB estates.
Other scenic nature spots in Punggol include Punggol Beach and the 2.4km Punggol Promenade Nature Walk, which stretches between Punggol Point Walk and Riverside Walk.
Punggol Regional Sports Centre
By 2019, Punggol will also have its own Regional Sports Centre. Catering to a larger range of competitive sports, the centre will be integrated with Punggol's waterways, and co-located with the SAFRA clubhouse launched earlier this year.
This was adapted from an article originally written by Lee Kai Lin published in the September 2016 issue of SquareRooms.