Celebrating 20 years since its creation, the Jasper Sofa from King Living is now more iconic than ever.
Looking at how perfectly King Living's Jasper Sofa fits into our modern homes, one would think it's a brand new launch, not more than a couple of years old. In fact, however, the Australian brand first launched the sofa back in 2003, a whopping 20 years ago.
How the sofa has managed to remain such a bestseller even as trends have drastically changed is the key to its charm, exuding a timeless elegance that surpasses any temporary fads.
While it has been lightly modified and updated to offer added flexibility and comfort, it has stayed true to its original purpose over the years: offering seamless modularity and unparalleled adaptability, no matter what life throws at you.
The way the Jasper Sofa can be personalised with lush fabric and leather upholstery and reconfigured into various layouts without losing its classic silhouette is what makes it the pinnacle of luxurious design and refined living.
A wide range of smart accessories can be effortlessly integrated into the sofa, rounding off an already flawless piece of furniture.
"We are not satisfied to just make a design and move on. We work on that design over the years, and we improve it," explains founder David King. "The Jaspers we are making today are the best we have ever made, and they are a result of our philosophy of evolving designs and improving."
To acknowledge how the Jasper Sofa has stood the test of time over the past 20 years, it has been awarded the Australian Furniture Awards and the Good Design Award, among many others.
Introducing the Jasper Curve
To mark Jasper's momentous 20th birthday, King Living has come out with a new iteration of the timeless classic: the Jasper Curve series.
Offering a contemporary spin on the original sofa, the Jasper Curve features a rounded module with a matching backrest that can be combined with existing Jasper components to create dynamic new configurations, all the while retaining the unmatched comfort the Jasper Sofa is known for.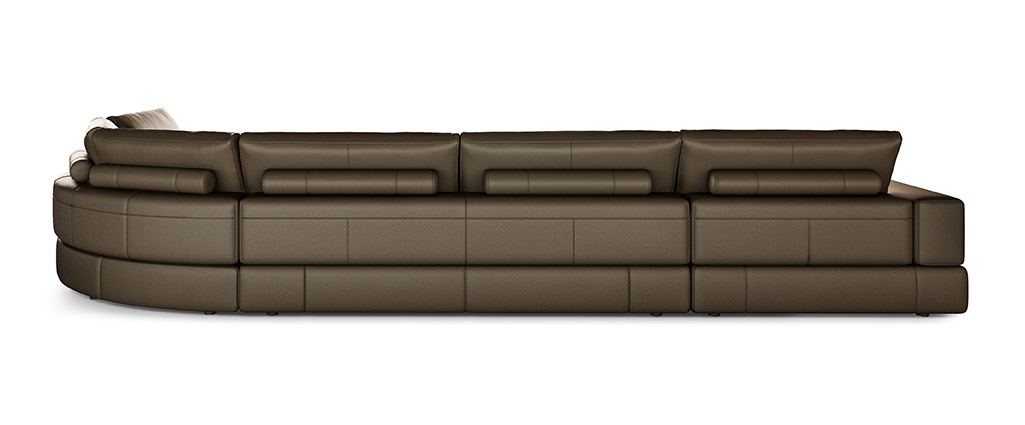 Also new for the Jasper Sofa in 2023 is the addition of the new Premium Firm seat cushion option to allow for greater comfort customisation, as well as an ambient lighting upgrade to the wireless charging shelves.
These new options allow homeowners to further customise their Jasper Sofa over the years, adapting the layout, adding new modules and switching out the upholstery for a fresh look, something that's made extra easy thanks to the removable covers.
Recovery, repair and refurbishment processes are simplified to extend the lifespan of the sofa, making it a sustainable, long-lasting piece you will treasure for years to come.
King Living
kingliving.com
Kallang Showroom
22 Kallang Avenue
Hong Aik Building #01-00 Singapore 339413
Tel: 6805 4198
Alexandra Showroom
2 Leng Kee Road
Thye Hong Centre #01-02/03
Singapore 159086
Tel: 6232 9106