Not many gastroparks can boast a sumptuous mix of delectable food and quality entertainment. However, Timbre+, the Timbre Group's latest venture, manages to achieve this and more. Here's why.
Chill out in a unique setting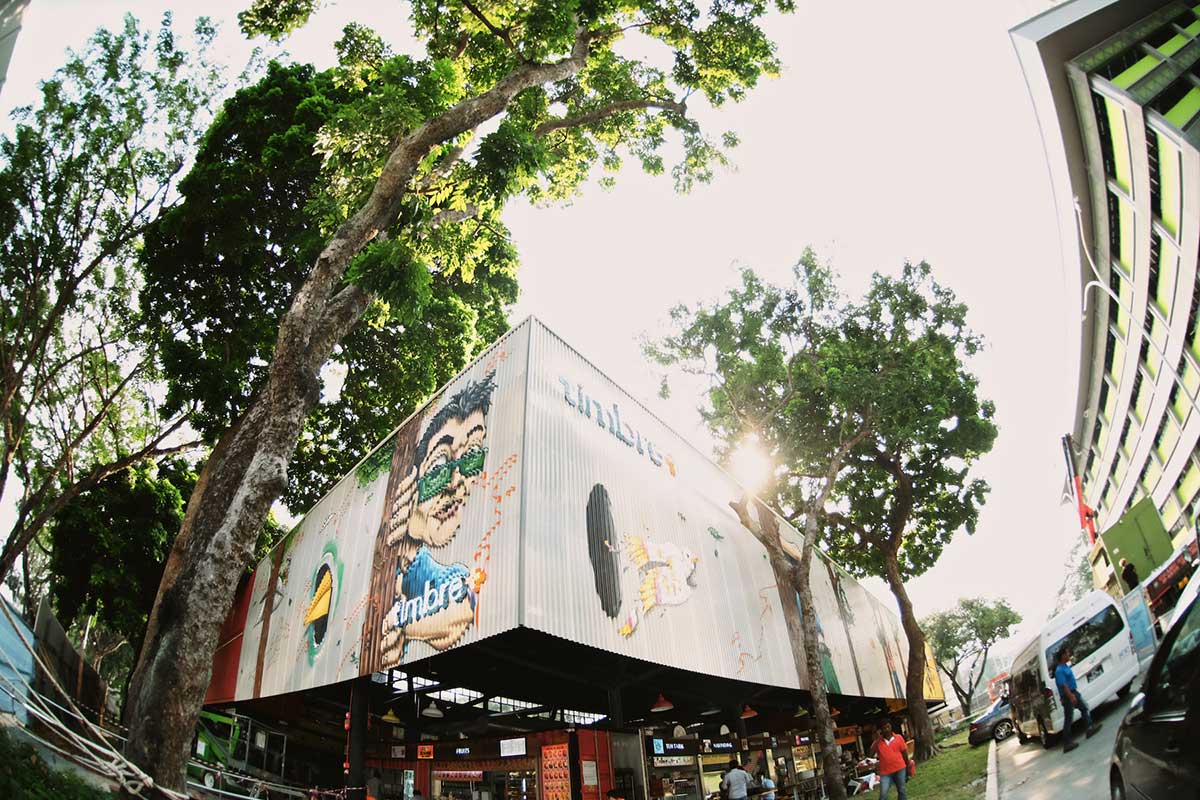 In the same vein, Timbre+'s concept as a music-dining gastropark bears an influence on its highly-unique ambience. Shipping containers and hand-sprayed graffiti art come together to create a free-spirited environment, perfect for happy hour gatherings after a long day of work.
This is the place to be for live music
A variety of seating spaces which cater to different social events can be found throughout the 24,000 sq ft gastropark. For a start, the layout of Timbre+'s interior space can be broadly divided into two sections: the central stage area and the general dining zone.
The former gives diners a full view of the stage where local bands perform weekly from Monday to Saturday (except Tuesday), whereas the latter provides a quieter environment that is more conducive for private business discussions. As for customers who prefer dining in an alfresco setting, there are also surplus seats in the form of simple outdoor benches.
This is the only place where you'll see food trucks in Singapore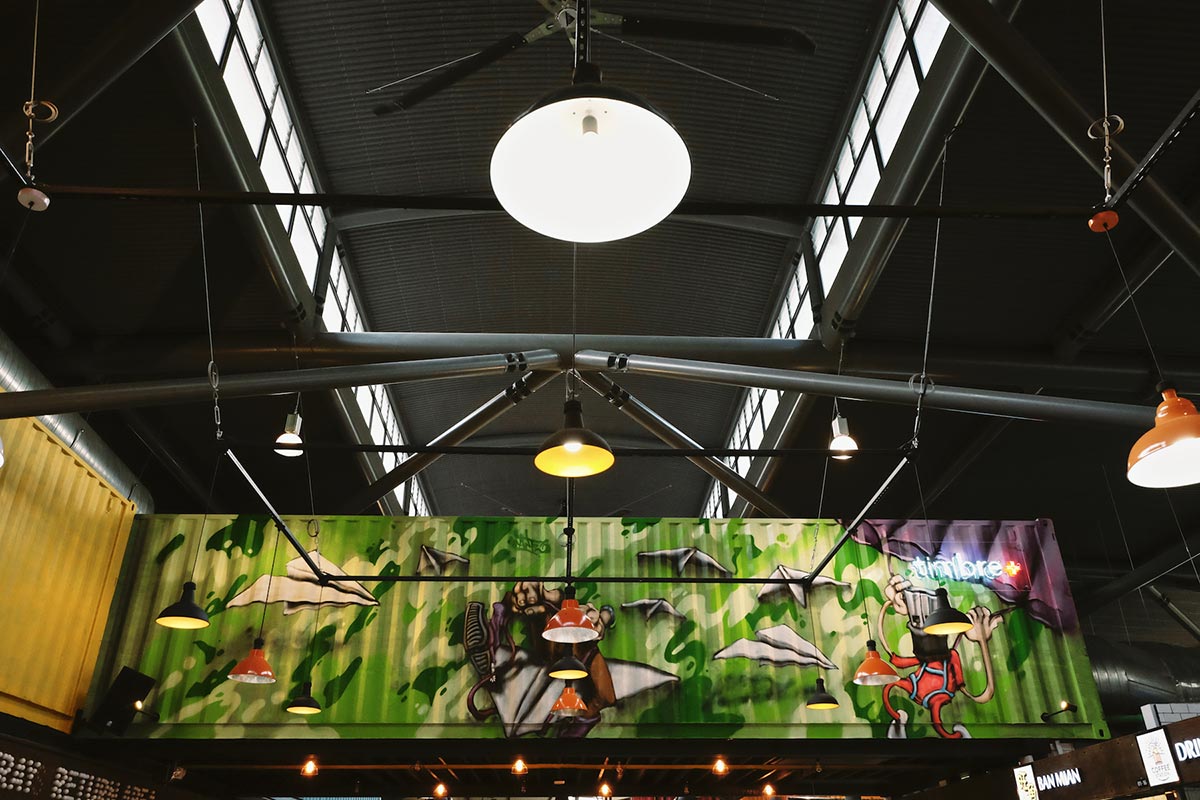 A rare sight in Singapore, food trucks have been parked and repurposed into stalls at Timbre+ as a way to enhance that gastropark experience. "Recycled objects figure heavily into creating Timbre+'s signature look," explains Edward Chia, the Managing Director and Co-founder of the Timbre Group. "By refurbishing and re-using older materials, we managed to create an industrial-themed dining environment like no other." Case in point: the artistic handiwork of local mural art crew Rscls, which brightens up the previously antiquated containers and caravans that chef-owners and hawkers operate out of.
Indulge in affordable (and delicious) hawker fare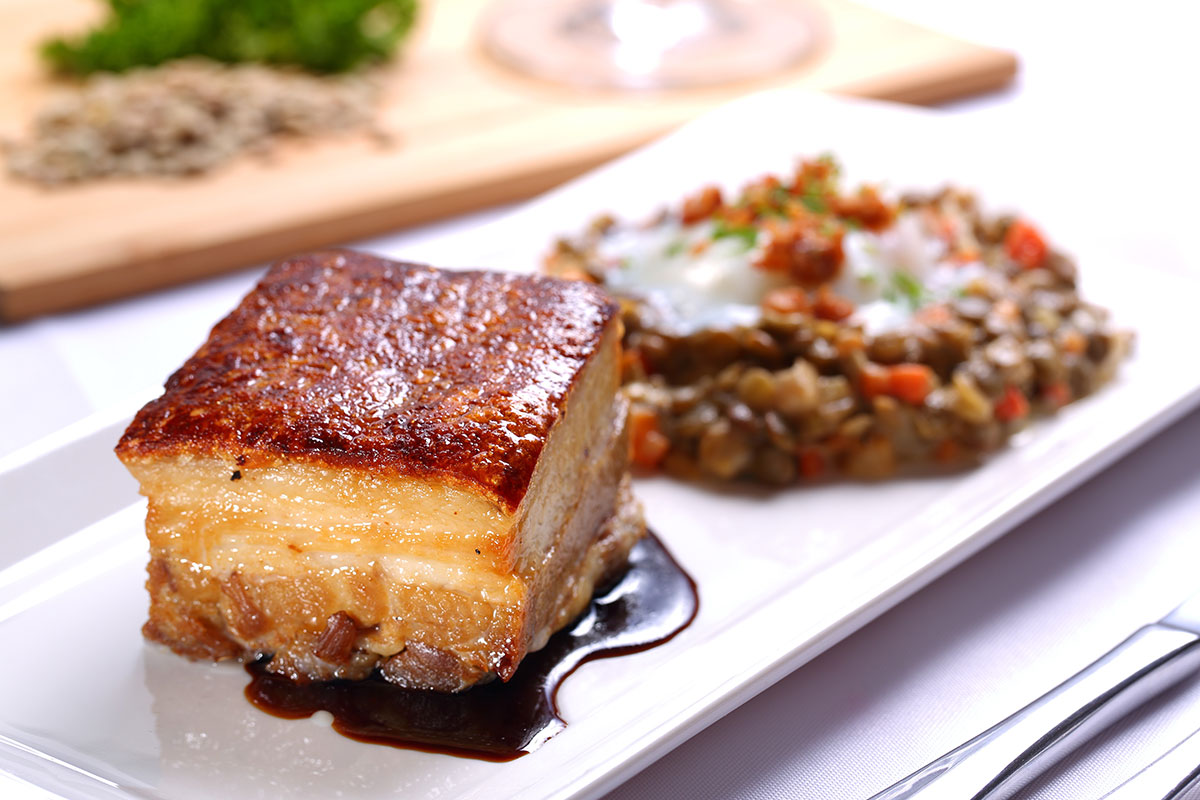 Vibrant decor aside, Timbre+ also offers a wide array of local and international cuisine. From Wong Kee's delicious wanton noodles to the restaurant-quality 12-hour crispy pork belly at French eatery Garcons, Timbre+ certainly does not disappoint when it comes to delivering mouth-watering goodies. Likewise, yakitori and other grilled meats from Teppei Daidokoro are guaranteed to whet your appetite.
Timbre+
73A Ayer Rajah Crescent, Singapore 139957
www. timbreplus.sg
This was adapted from an article originally written by Stanley Lim in the June issue of SquareRooms. 
Image credits: Jonathan Wong