If you think your office is cushy, think again. The Airbnb Singapore home base takes the cake as the most comfortable in town. We won't be surprised if staffers find it difficult to leave at the end of the day!
The office is designed to be a home away from home, literally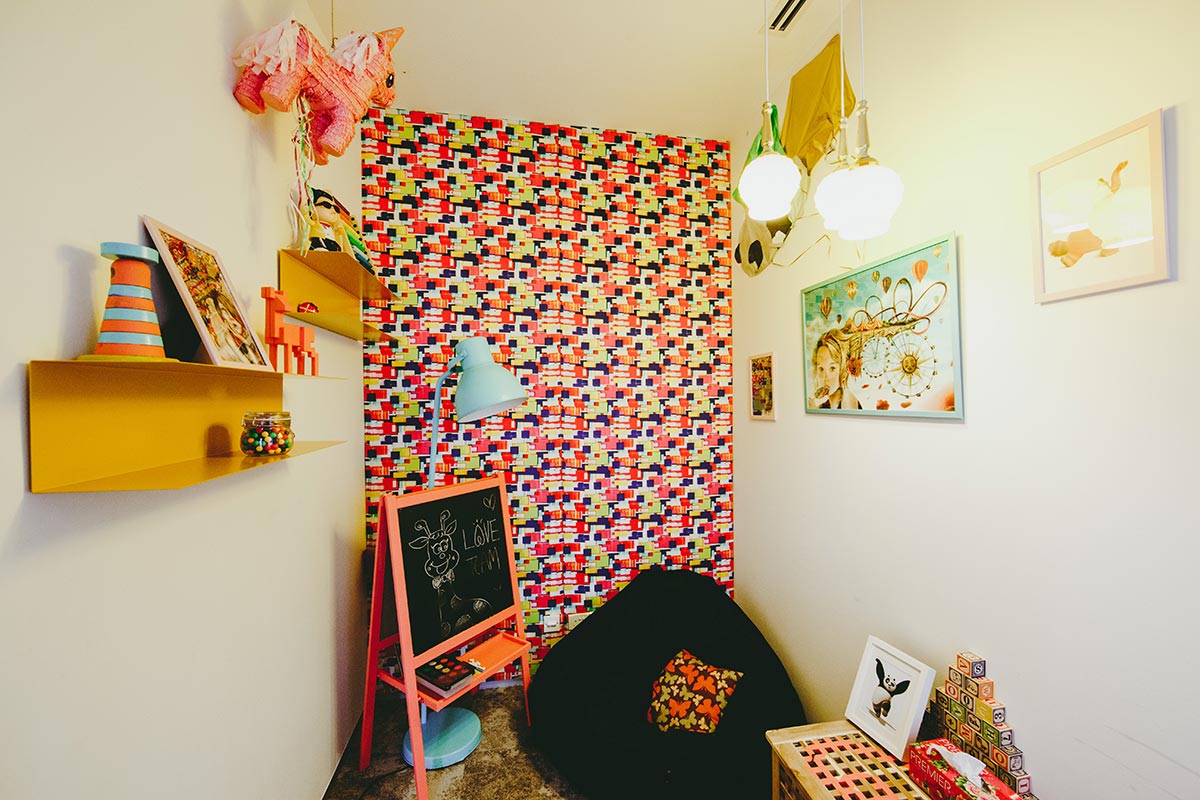 Partnering Singaporean architectural practice FARM to conceive their home base, Airbnb Asia Pacifc has created a design-driven space that resembles a cluster of chic apartments, some of which are replicas of popular Airbnb listings around the world. It comprises open and private common spaces that include a breakfast pantry, a cafeteria, a heritage room, an outdoor balcony, 18 meeting rooms, two storerooms-turned-meeting rooms, among other facilities.
There is a Clubhouse for staff to just hang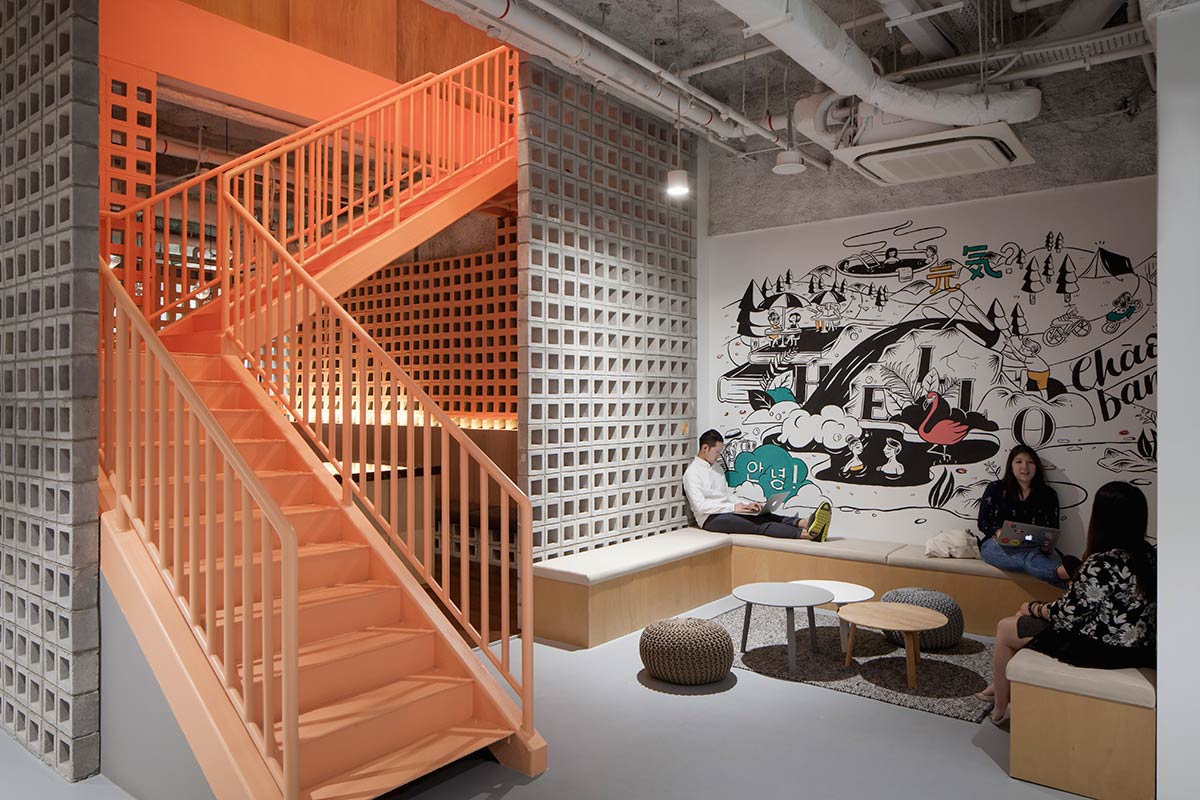 A central hub known as the Clubhouse is designed with plenty of seating to allow staff to hang out, chill and eat.
There is nary a piece of conventional office furniture in sight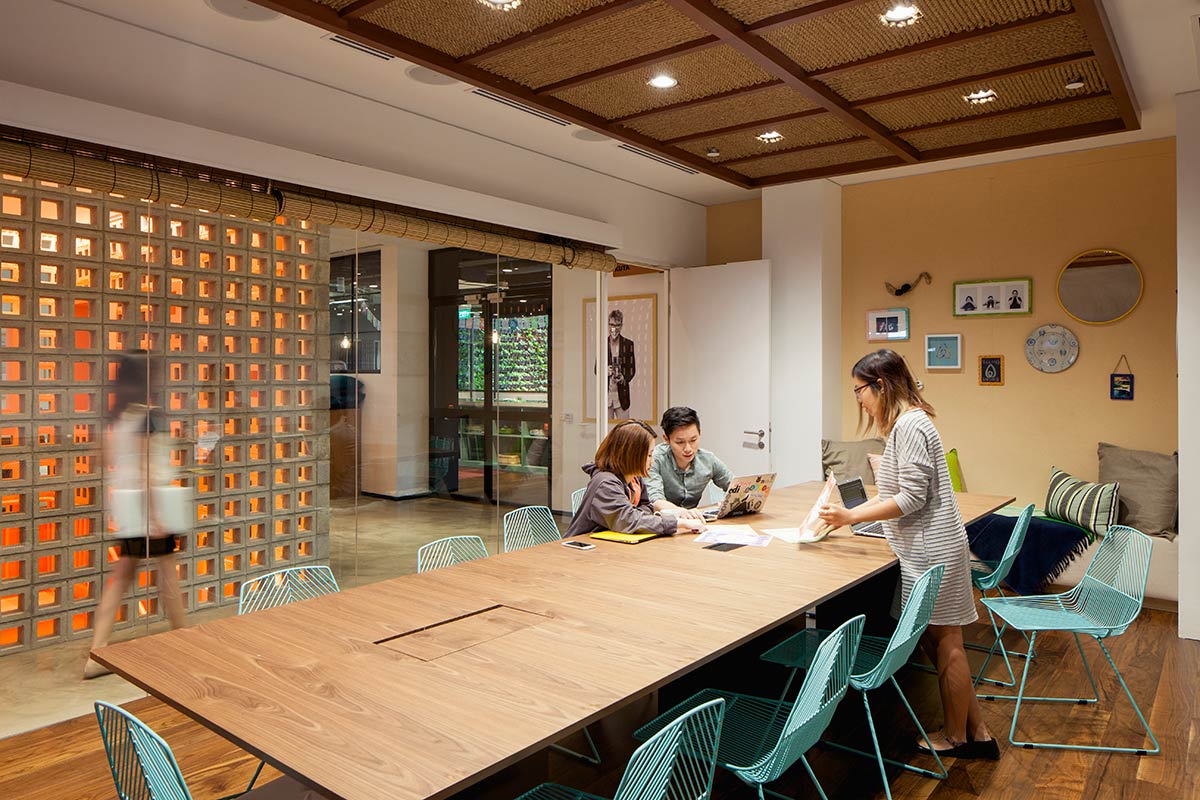 Unlike most offices, workspaces at Airbnb Singapore are doused in natural light, while shared inspirational spaces are amped up with high ceilings and cushy beanbags for breakout meetings. The HQ also hosts APAC meetings and staff podcasts daily with the company's overseas counterparts. Entrance to the office is via the "Front Porch", which doubles up as a communal dining space for staff to nosh on catered lunch twice a week.
Workspaces were designed by Airbnb staff to look just like actual homes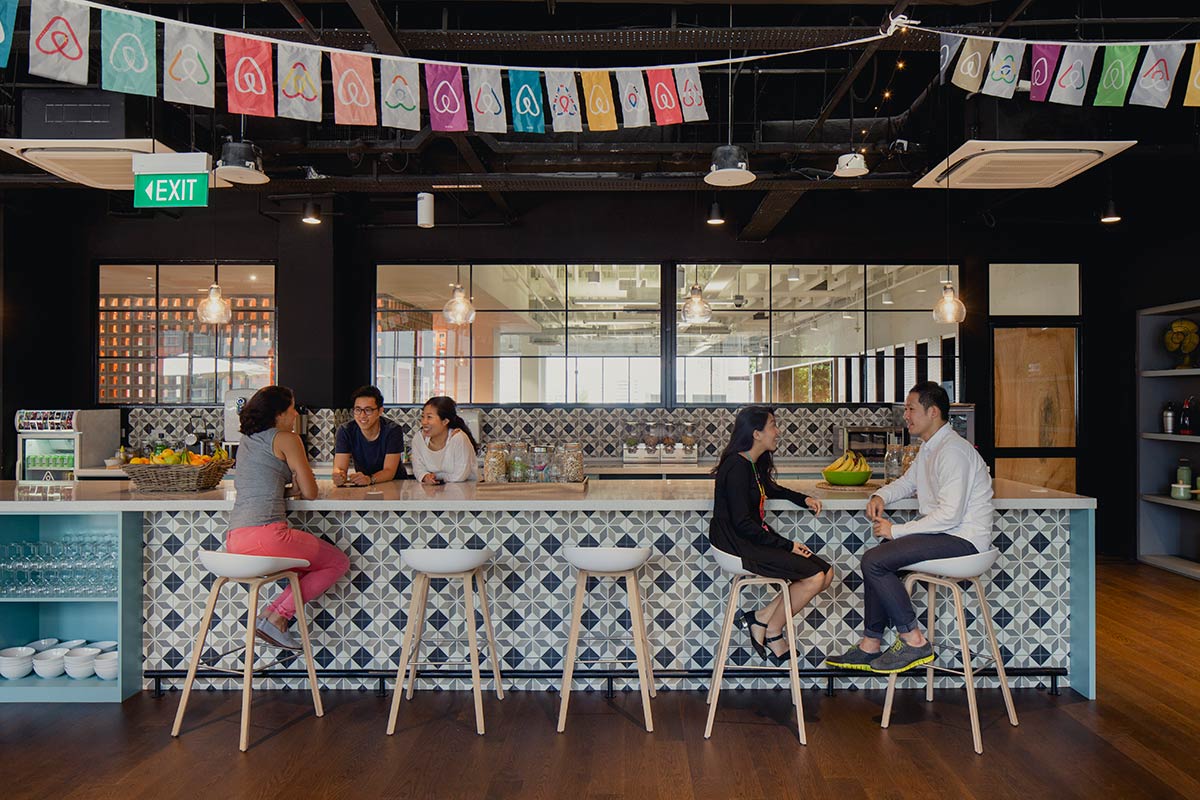 Encouraging creative and dynamic individuals to inject fun into their daily tasks, the company provides means for employees to have a hand in the design process to "bring the spirit of travel into the office". One such way is by introducing the Employee Design Programme where staff are actively involved in recreating Airbnb home listings as meeting rooms.
There is a patio complete with a BBQ pit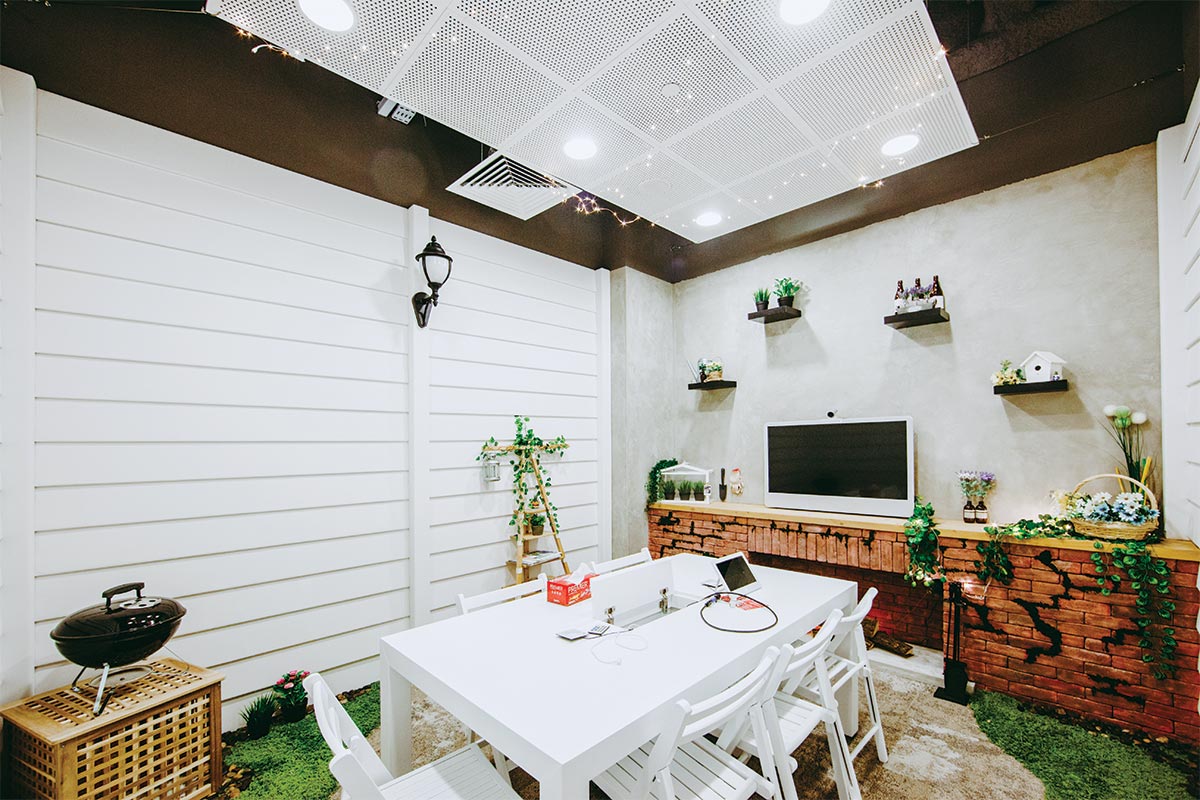 The Auckland meeting room is an outdoorsy space complete with shimmering fairy lights, acting as stars, above a BBQ pit and a fireplace shrouded with artificial greenery.
Staff get to see the world without leaving the comfort of "home"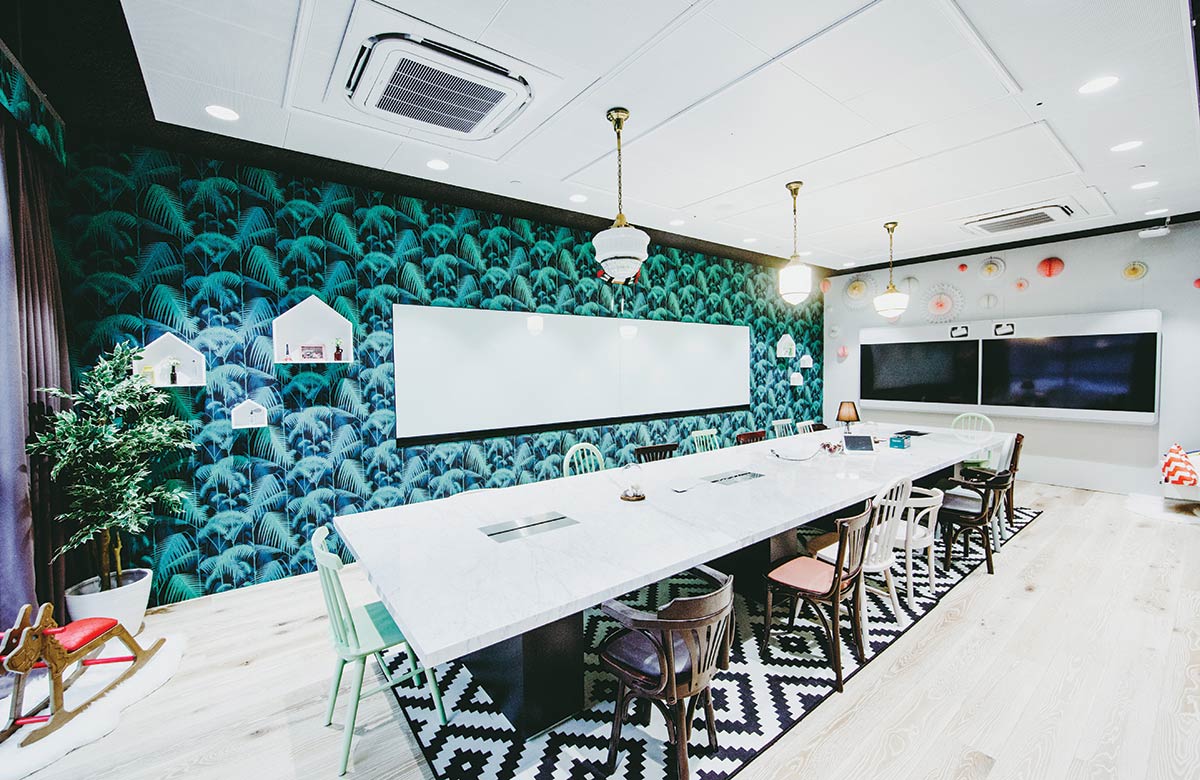 Walk into different meeting rooms and you'd feel like you have been transported to various parts of the world. There is a meeting room done up to look like a villa in Bali and an Andy Warhol-inspired art loft originally seen in Bangkok. Then there are more unconventional abodes like a caravan and a boat shed, all replicated and installed in the Airbnb office space.
There is a game room designed to look like a spaceship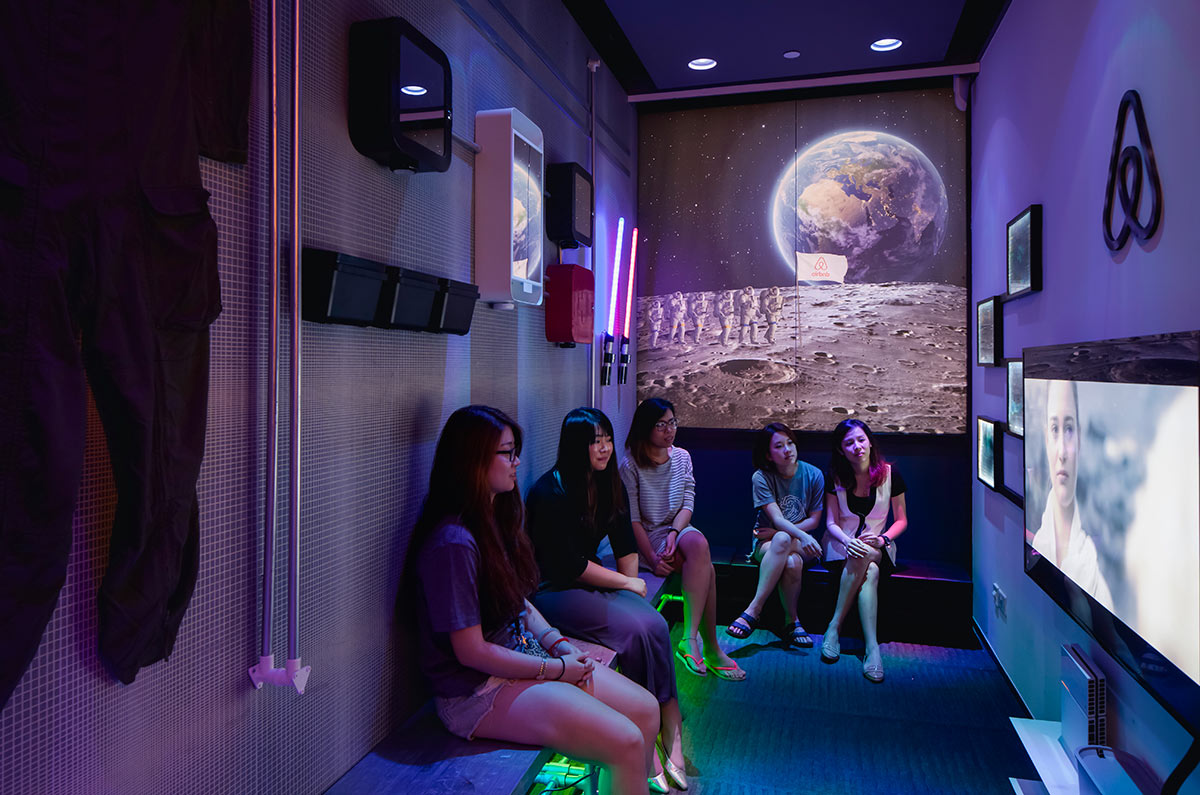 For those really mundane mornings, a few minutes in a room designed to look like a mission control of a spaceship would surely get those creative juices flowing.
This was adapted from an article originally written by Sharon Salim in the June issue of SquareRooms.