Joining an increasing number of Latin American watering holes in town is Casa Poncho. Nestled in the Bukit Pasoh enclave packed with lively bars and cafes, the new Latin American dive stands out with a vibrant atmosphere that will transport you straight to South America. Taking over the ground floor of the former mahjong association Keow Siong Club, this bar-cum-restaurant is the perfect place for a fun night out with friends and family.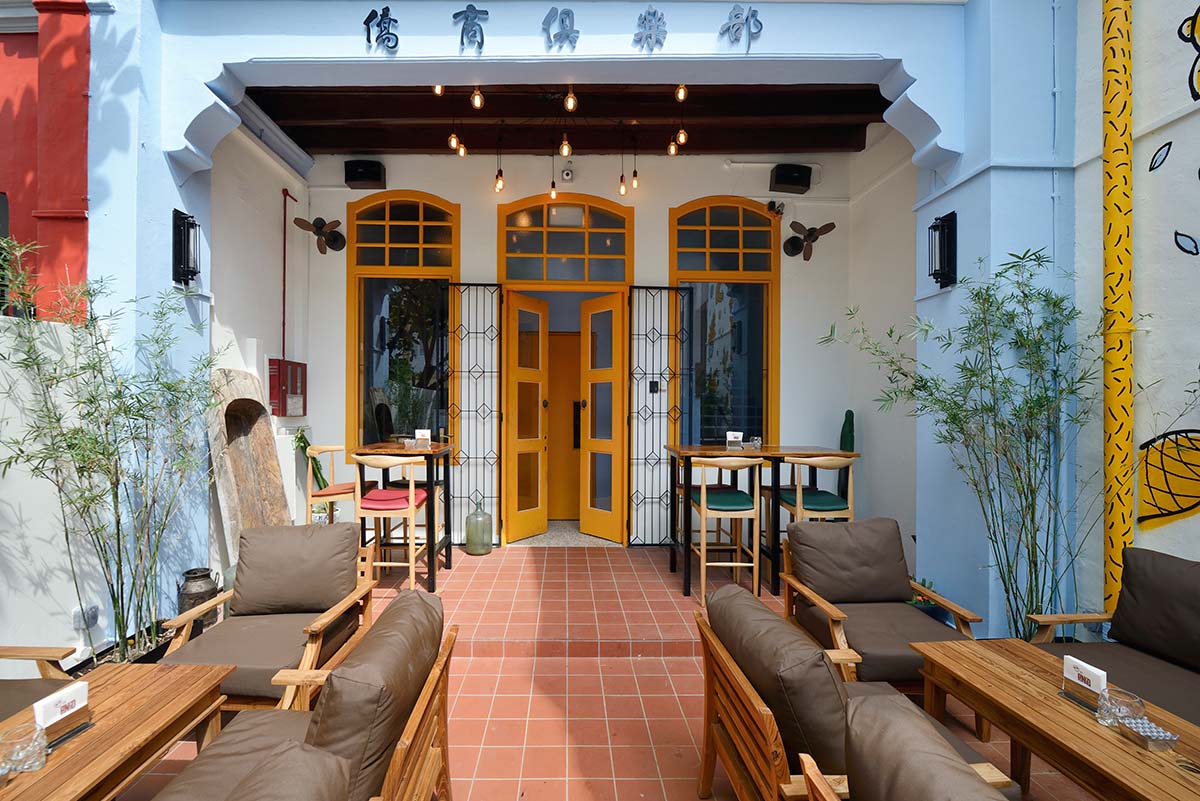 Sounds of groovy Latino music spill over to the courtyard, bar, restaurant and garden, leaving a trail of happiness and cheerful diners swaying to the music. Designed to resemble a grand home in Mexico, the space is decorated with many treasures and fixtures imported directly from Mexico, giving the restaurant a homey ambience and an authentic charm.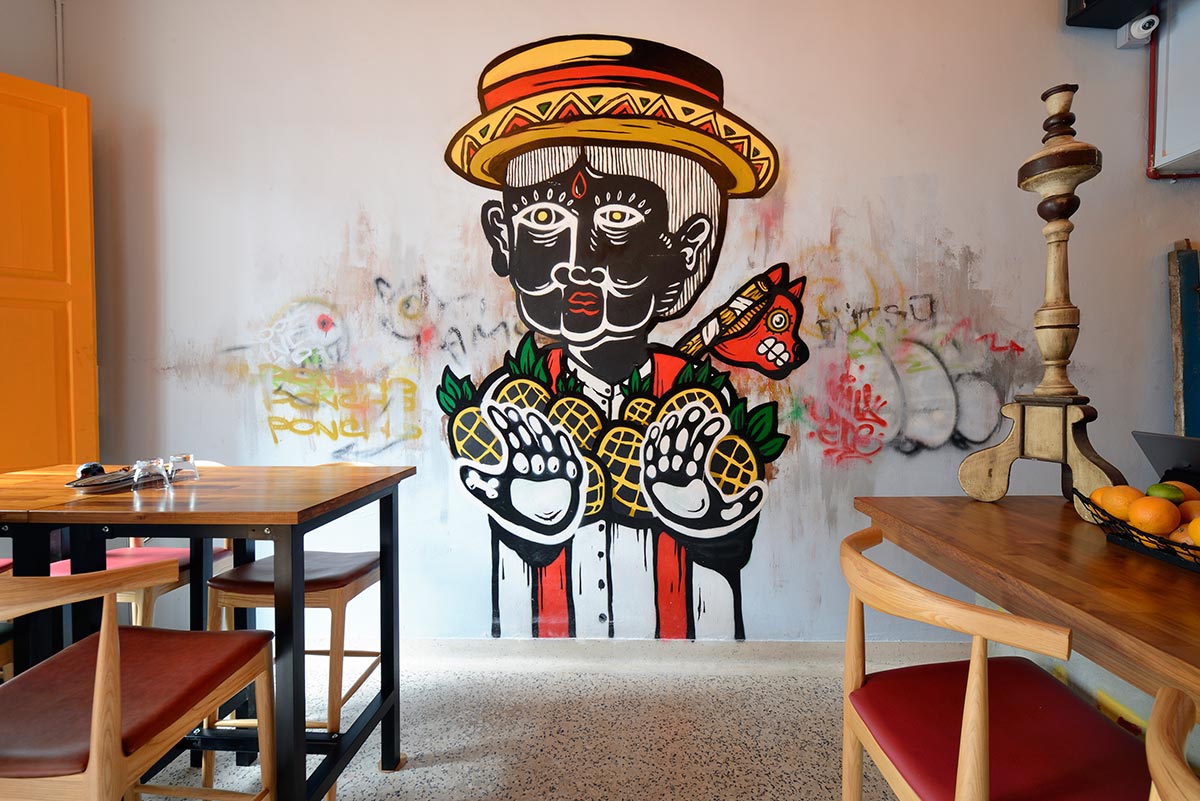 Enjoy some fresh air and one of Casa Poncho's signature cocktails in the picturesque courtyard before you retreat into the restaurant for some hearty Latin American food. Inside, a bright blue and amber hand-painted mural juxtaposed with cosy wooden furniture sets the scene, ensuring that you feel immediately at ease as you start your gastronomic experience with tasty appetisers and zesty cocktails. The rustic interior of the restaurant boasts tungsten light fixtures, warm red and exposed brick walls and simple wooden framed chairs and tables. Eclectic graffiti can be found on the concrete walls and bar counter, adding a wonderful pop of colour to the space.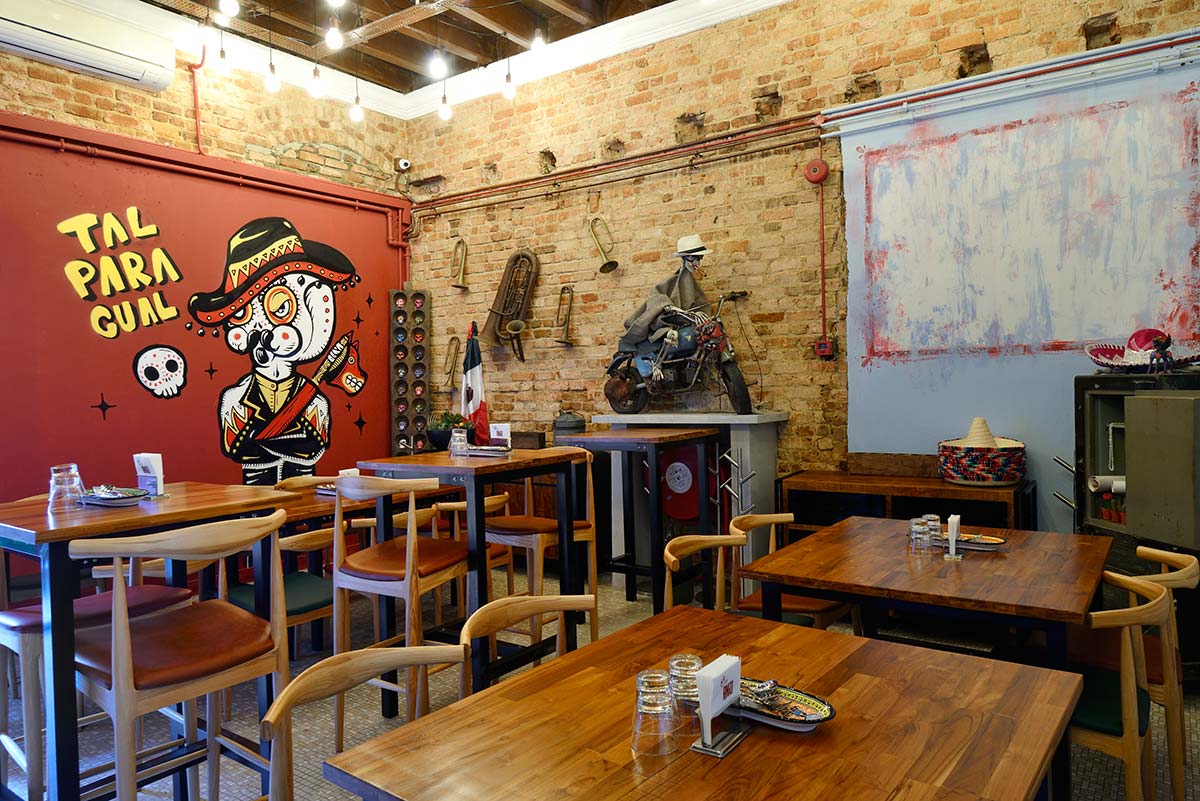 The Latin haven even has a masculine feel; there's almost an aromatic whiff of cigar in the air and Poncho is perched on his beloved motorbike. Escape to the peaceful garden for a more intimate dining experience. With lush greenery and dark wooden tables, this space is especially perfect for romantic dates.
The modern Mexican bar's signature mezcal-based cocktails are not to be missed – and will put you in a party mood instantly. The La Margarita del Poncho and El Verde Geo (both $18) are tasty tipples to complement hearty sharing-style dishes like grilled Iberico pork collar skewers served with pineapple salsa ($12), grilled octopus with chili "ranchera" salsa, pumpkin seed and scallion oil ($36), and charbroiled beef tenderloin served with zucchini and roasted capsicum salsa ($38). But save room for dessert, as the irresistible Poncho's Flan ($14) made with horchata, mango, mint and fresh berries is a delectable way to end the meal. There's also the Tentacion de Chocolate ($14) made with chilli chocolate, egg custard and paprika sour cream, the perfect dessert to end your culinary adventure.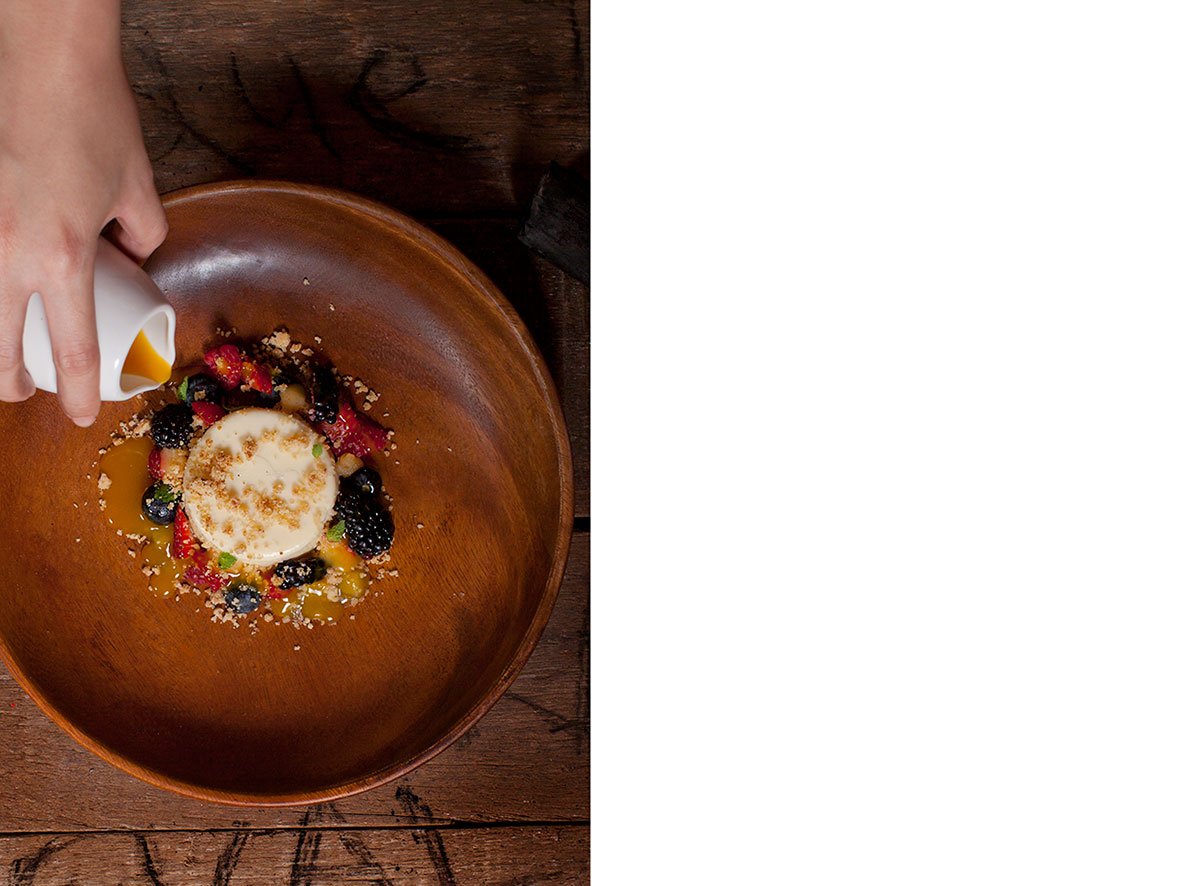 Address:
Casa Poncho
14 Bukit Pasoh Road
tel: 6224 5466
This was adapted from an article originally published in the March 2018 issue of SquareRooms.