Freshly launched, these brand new sofas from Kelvin Giormani offer fully customisable configurations for a unique living space that suits your lifestyle to a T.
Ampliare: grand luxury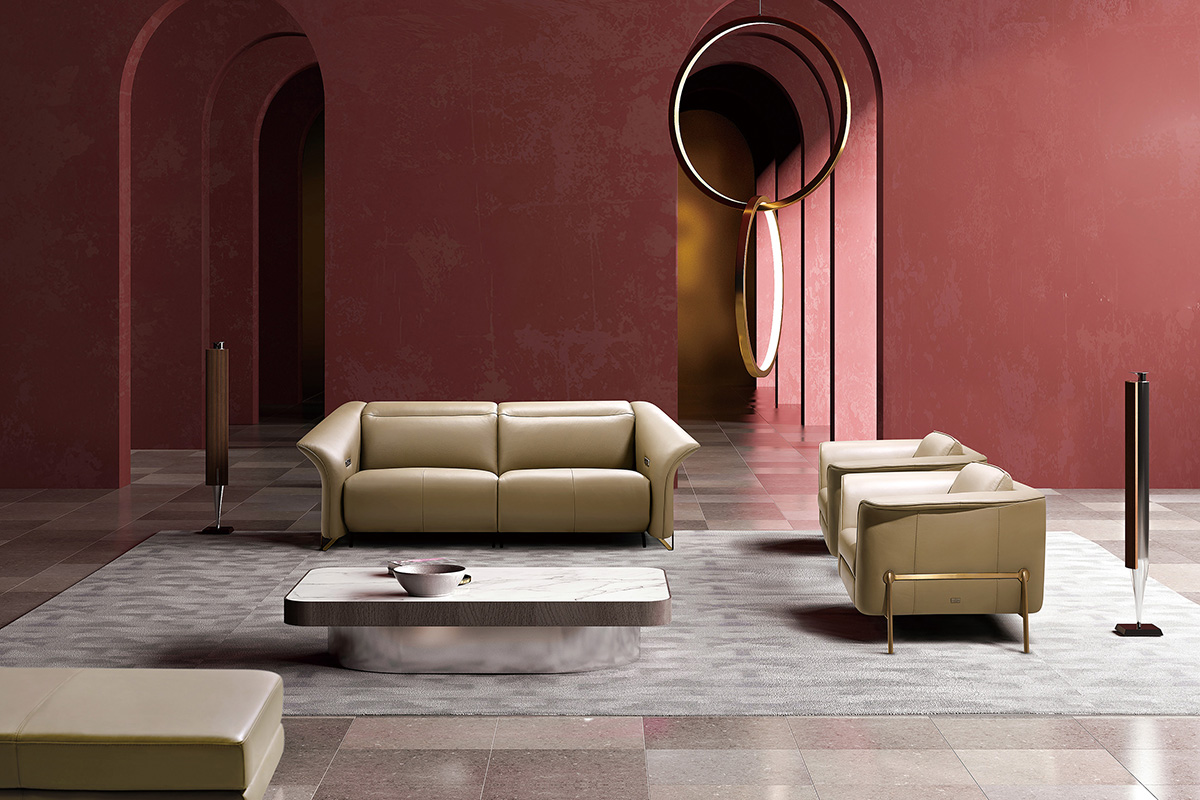 Meaning "to widen" in Italian, Ampliare is designed with armrests that resemble a pair of spreading wings, giving any living room a grand appearance. The luxurious sofa is fitted out with a 5 cm-thick memory foam layer and can memorise two of your favourite seating positions for quick and fuss-free comfort.
It all appears to float above the ground thanks to eye-catching exterior legs in one of three colourways—satin stainless steel, dark nickel, and antique brass, each one evoking a lush and opulent charm.
Piana: ultimate comfort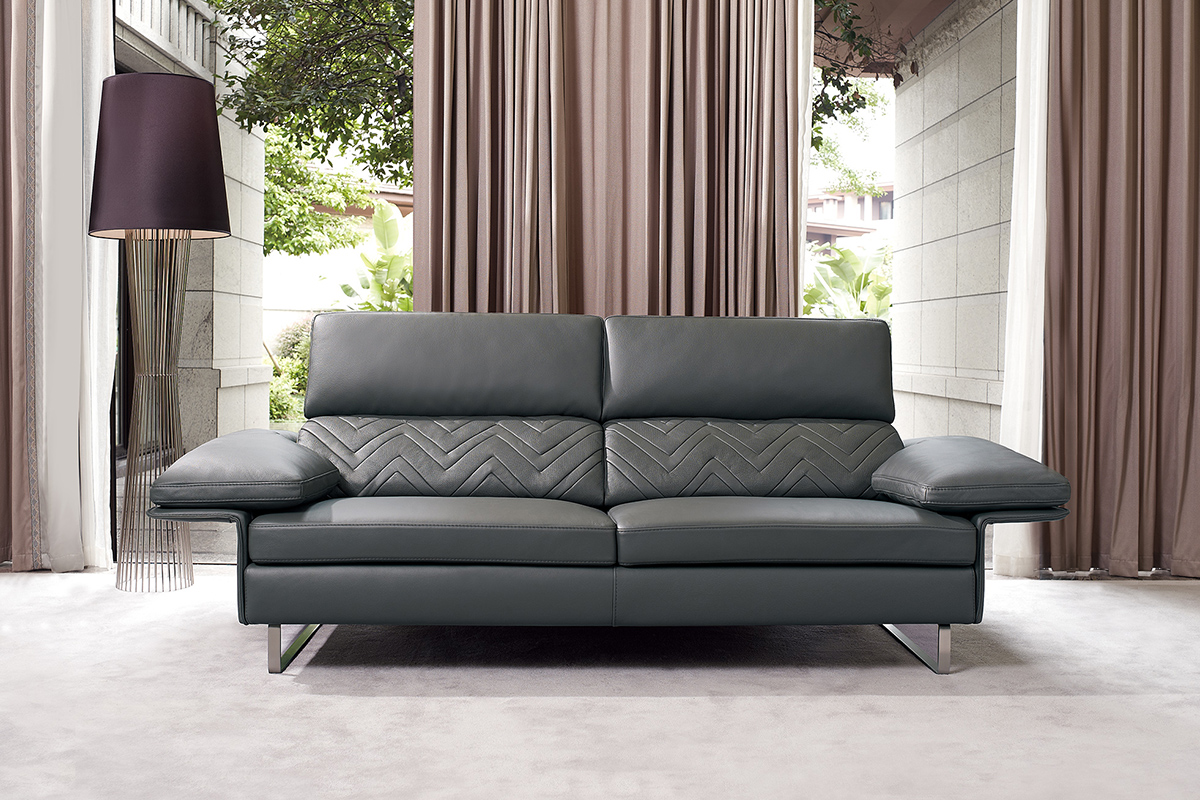 This piece lives up to its name of "flat" or "level" in Italian, courtesy of its horizontal armrests. Filled with feathers, they double up as sumptuous pillows during an afternoon nap. Alternatively, sit up and enjoy the high back, perfect for watching TV while protecting your neck.
Aesthetically, the zig-zag pattern across the leather cushions can't help but catch the eye, lending the solid-hued sofa an element of visual interest. This is further enhanced by the minimalist curved legs, available in six bend wood colours, elegant stainless steel with a satin finish, and modern stainless steel with a dark nickel finish.
Lusso: customised relaxation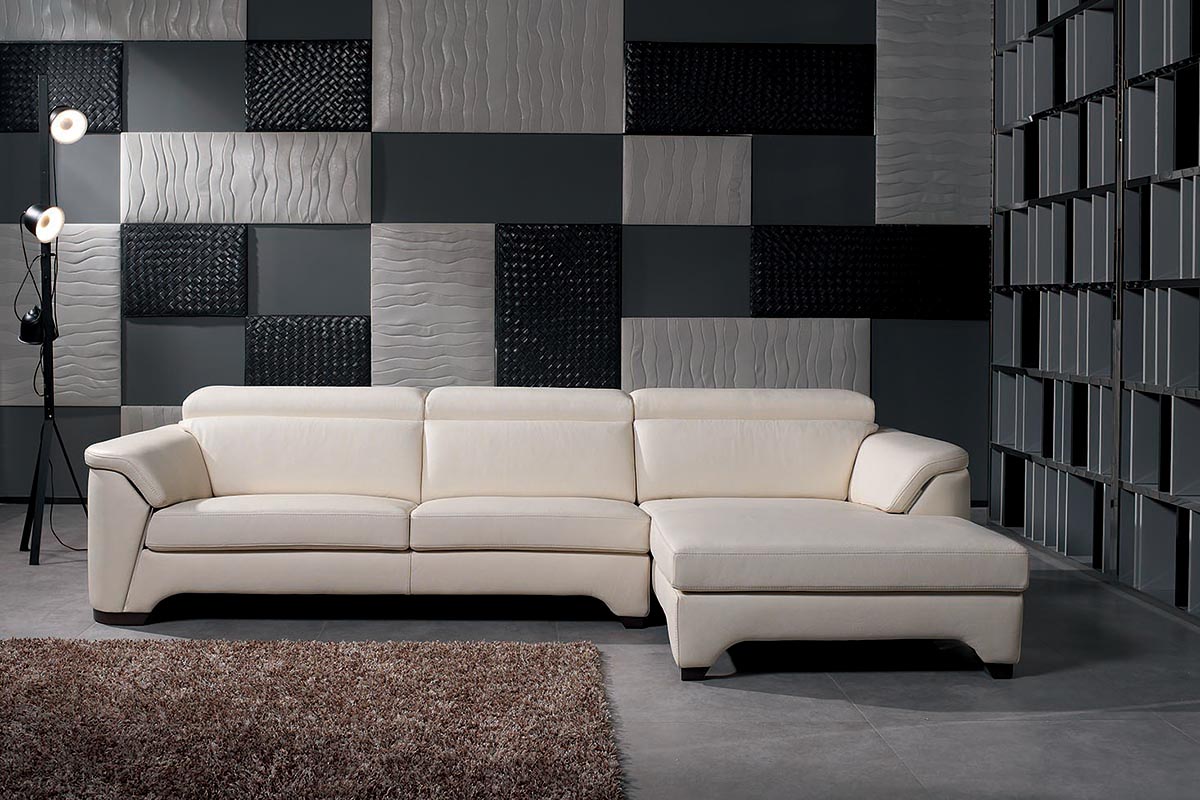 For the ultimate decadence and the latest in contemporary design, choose the Lusso. Italian for "luxury," this L-shaped sofa is all about comfort when reclining, fitted out with an adjustable headrest as well as customisable seat size and firmness.
Its minimalist, sleek design and personalised colours make it space-savvy and easy to mix and match with other furnishings, no matter the look you're aiming for. To round off your living room design, pair the Lusso with an optional coffee table matching the sofa frame.
Kelvin Giormani is available at Royale Vita in Singapore.