Hoping to represent a fusion of styles – Asian and European (and now, international), ancient and contemporary, masculine and feminine – founders Marianne Fabre and Richard Le Sand created the fictional character of Akar de Nissim, a 50-year old dandy. We spoke to Marianne to find out more.
How did your brand come about?
My husband and I moved to Singapore in 2008. Three years later, we established Akar de Nissim. In the early days of our brand, the East-meets-West aesthetic was more prominent. Over time, our brand's aesthetic evolved to become internationally focused. Our 2016 collection is also very much influenced by the Art Deco movement – which you could say is the world's first truly international style that blended popular motifs in Chinese and Japanese art with geometric shapes coming from the West and even Egyptian symbols.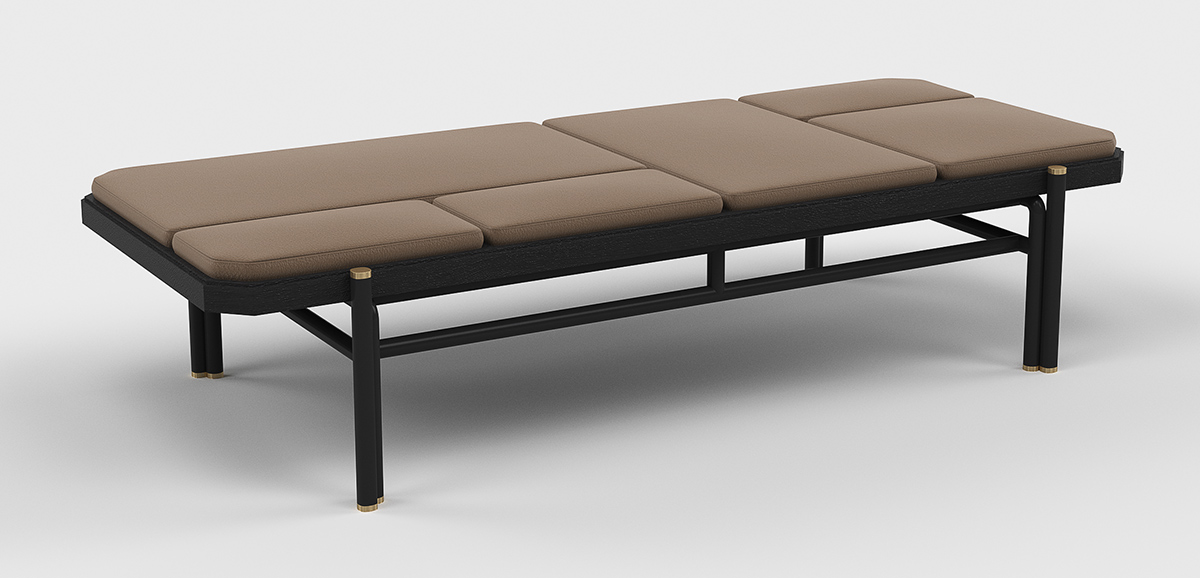 The Santos daybed was inspired by designs from the Ming heritage and the Art Deco period.
What is the story behind the creation of Akar de Nissim?
The fusion of styles lies at the core of our brand. To symbolise this cosmopolitanism, we created the fictional character of Akar de Nissim, a 50-year-old dandy who embodies a worldly sophistication. In our campaign visuals, he is a mysterious figure with features that resemble a Greco-Buddhist or Gandharan sculpture. The Akar character acts as an ambassador of the Akar de Nissim lifestyle. A lot of people ask if Akar is modelled on my husband, but it's not true! We hired an illustrator from London to help us bring the character to life.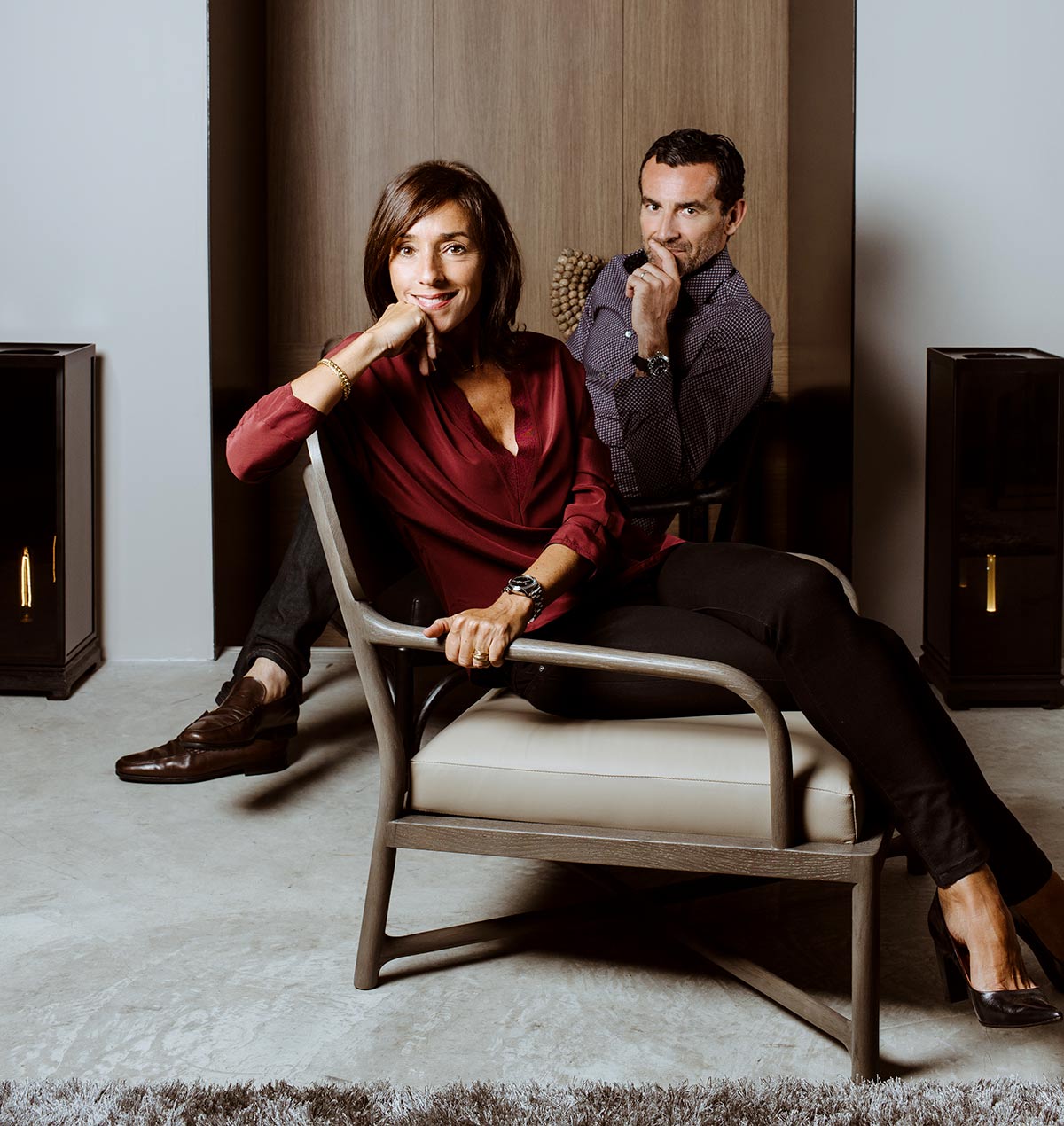 Marianne Fabre and Richard Le Sand, the founders behind sophisticated lifestyle brand Akar de Nissim.
Where do you get your inspiration?
Everywhere! We keep our eyes and ears close to the ground, and have an open mind. For the very first piece that I designed – the Oscar Low Sideboard – I was inspired by the work of Brazilian modern architect Marcio Kogan. Travel is a big source of inspiration as well – inspiration can be drawn from antiques, artefacts in museums, or clothes and ornaments seen in the streets, even fragrances or colours.


Marianne's favourite piece, the Oscar Low Sideboard, is a tribute to Brazilian modern architect Marcio Kogan.
What is one of your more iconic pieces?
I think it would have to be the Iris Coffee Table, which has a very pleasing shape that's halfway between a circle and a square, or what we like to call a "squircle". It's a signature AKAR de NISSIM shape.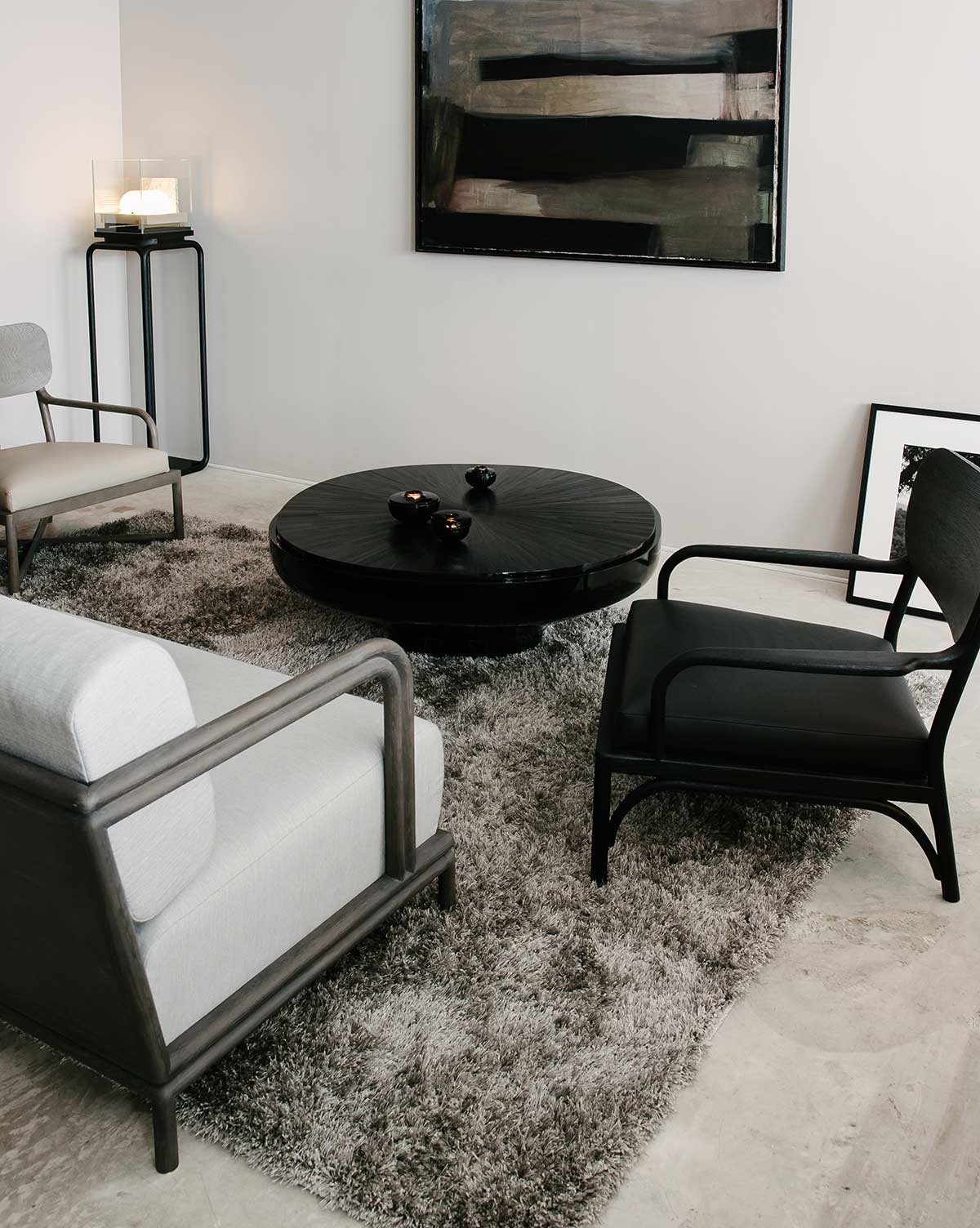 Half circle, half square, the "squircle" is a signature brand shape that refers to the duality of the forms in Neo Confucianism philosophy.
What is your favourite piece?
My first piece! It was such a joy to see it go from a sketch into a prototype and then finally, an actual product. We received the prototype just a few days before the Maison&Objet fair. I was so excited! It was like giving birth (again).
This was adapted from an article originally published in the October 2016 issue of SquareRooms.