Looking to refresh your WC? These star products from Geberit check all the boxes, and they're available at a special price for a limited time with BSG's National Day promotion.
We all want stylish, comfortable, reliable and easy-to-maintain bathrooms. However, finding the right fittings can be harder than you think. For quality bathroom fixtures you can count on, Swiss brand Geberit offers a comprehensive range of award-winning premium products featuring modern and versatile designs with the latest technology.
Move fast this month to take advantage of BSG's National Day promotion and enjoy great deals on Geberit's top sellers without the high-end price tag.
A shower toilet that enhances comfort and hygiene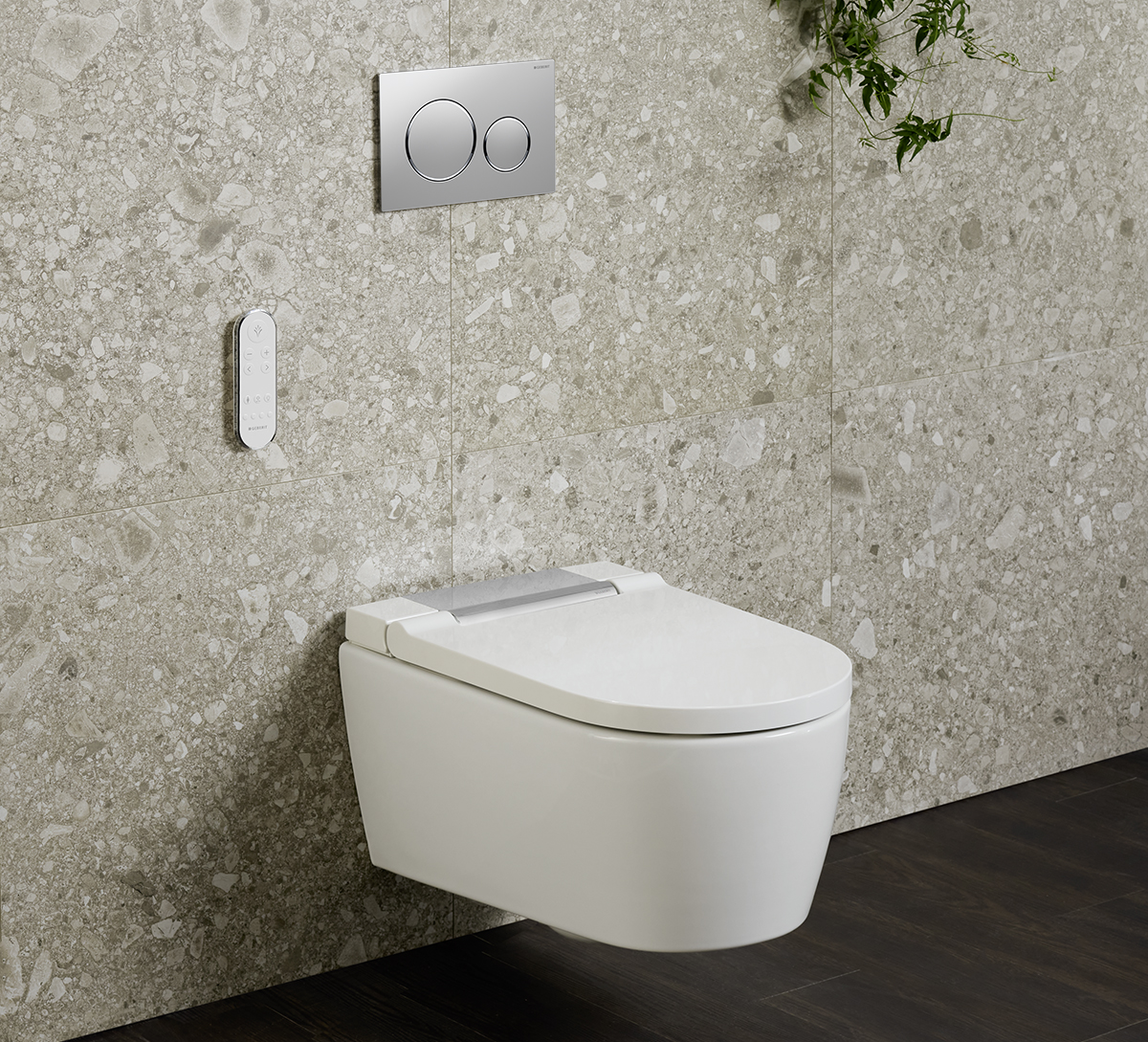 Ensure optimum hygiene after using the WC each time with an elegant and feature-packed shower toilet. While shower toilets are still relatively uncommon in Singapore, you'll find that the Geberit AquaClean Sela will soon be an invaluable addition to any bathroom.
From the outside, it looks like a minimal, well-designed WC unit. However, it features an adjustable spray arm that delivers a gentle water jet for comfortable and intimate cleaning. Using minimal water, the spray arm never comes into contact with your body at any time and is also cleaned before and after every use for ultimate hygiene.
Further, a weight sensor ensures the water jet never gets activated by accident. An intuitive remote control makes it easy to call up your personal settings and make adjustments. Alternatively, you can also use the handy smartphone app.
For night-time trips to the loo, a built-in orientation light helps you navigate your way while making it easier for you to go back to sleep. The TurboFlush system is also ultra-quiet and thorough without using much water.
Combined with the rimless body, cleaning is quick and easy as there are no grooves to trap deposits and bacteria, ensuring a toilet that's comfortable to use and practical to maintain.
A concealed cistern and stylish flush plate for an elevated appearance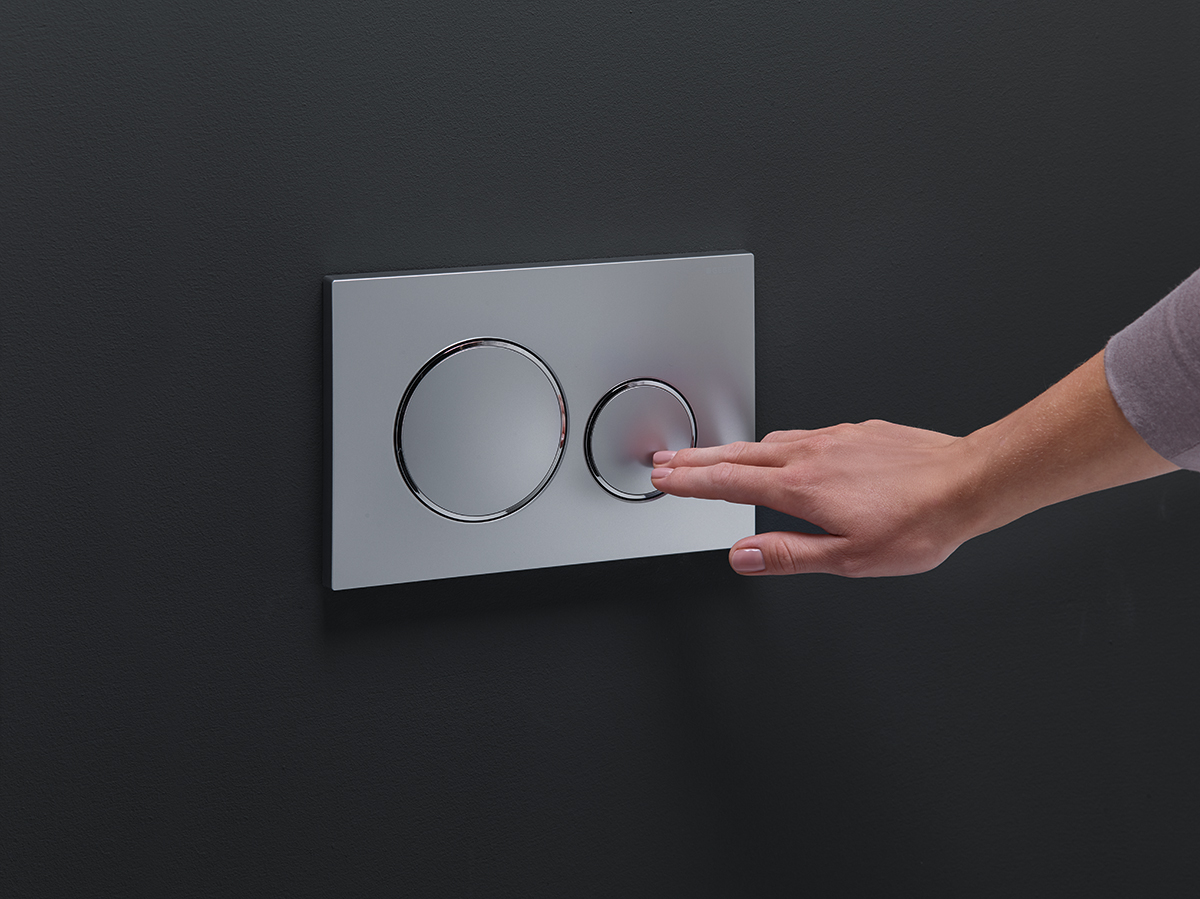 Making bathrooms look streamlined and more spacious would certainly be welcome, and the trick is simply to opt for a concealed cistern. Hiding the water tank behind a wall looks neater and creates a commodious appearance, and you don't have to clean all those joints and bends either!
With over 70 million units installed worldwide, Geberit's concealed cisterns are among the most popular and trusted in the market. They've been tested to withstand up to 400kg, and the premium construction backed by decades of Swiss technology ensures durable and reliable operation for years to come.
Pair it with the Sigma20 Actuator Plate, available in classic glossy or matt black and white finishes for you to match your decor, with several options featuring an easy-to-clean coating. The dual flush buttons allow you to flush with three litres, up to six litres, so you're never using more water than you wish to.
A wall-hung WC for fuss-free cleaning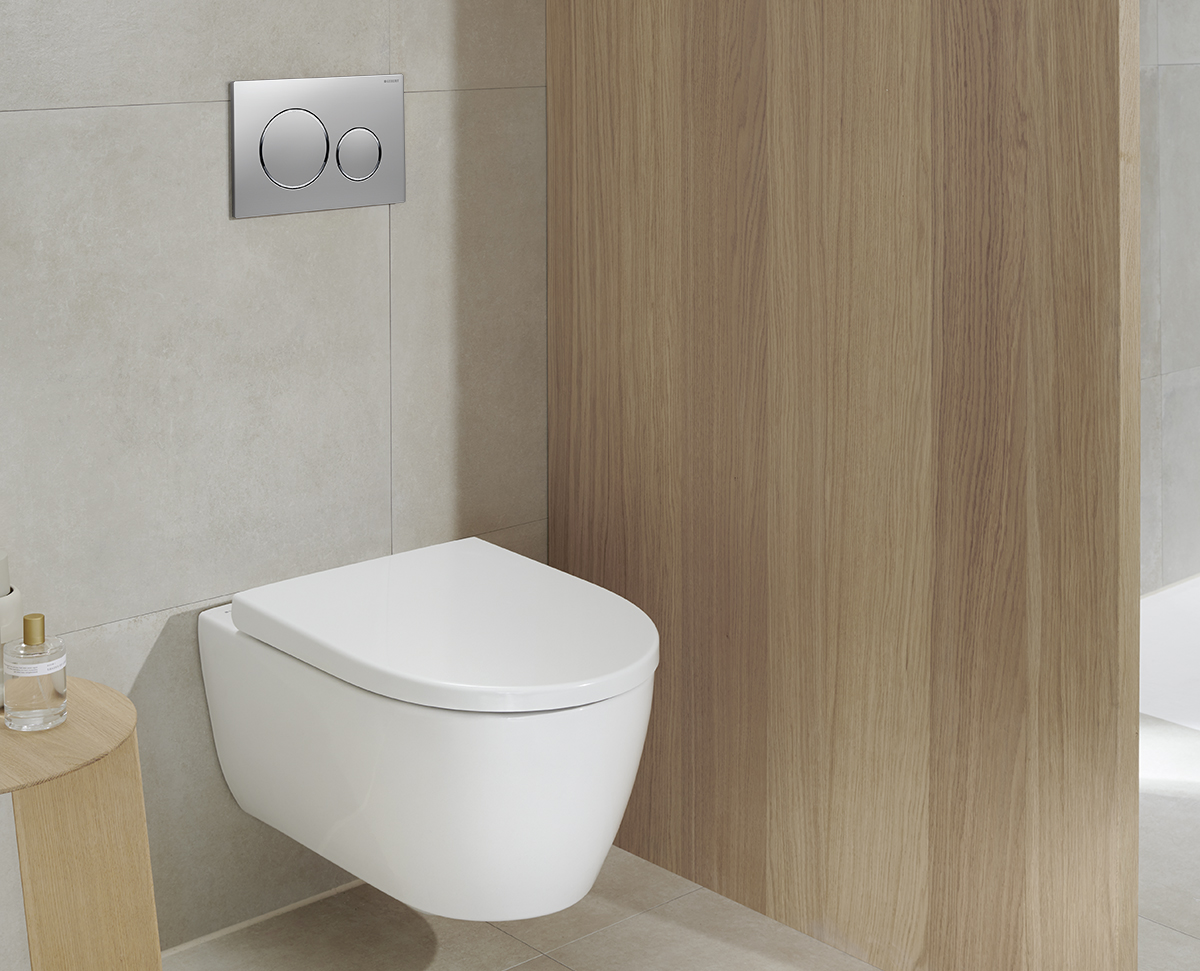 The award-winning iCon wall-hung WC is one of Geberit's several rim-free offerings that lets users clean the toilet in a flash. It features an innovative flushing system that's precise and water-efficient, as well as a QuickRelease seat cover that makes it a breeze to remove the seat for cleaning and put it back in place.
Since the wall-hung unit doesn't come in contact with the ground, cleaning under the unit is fuss-free with no grooves to trap grime. The floating design even helps to make your bathroom seem cleaner and airier.
To experience these items and enjoy special prices, head to the BSG showroom to take advantage of this limited-time National Day offer!
BSG Showroom
2 Kallang Pudding Road
Mactech Building 08-10
Singapore 349307
tel:  6842 0488
bsgco.com.sg
Terms and conditions apply. Promotion subject to stock availability.
This post was brought to you by BSG.