White panelled walls, wood-tone flooring, and gold accents—gathered as an ensemble they paint a pretty picture of the quintessential Parisian apartment. They also describe the interiors of this light-filled 1,215sq ft flat in Tampines, the first matrimonial home of the Leongs.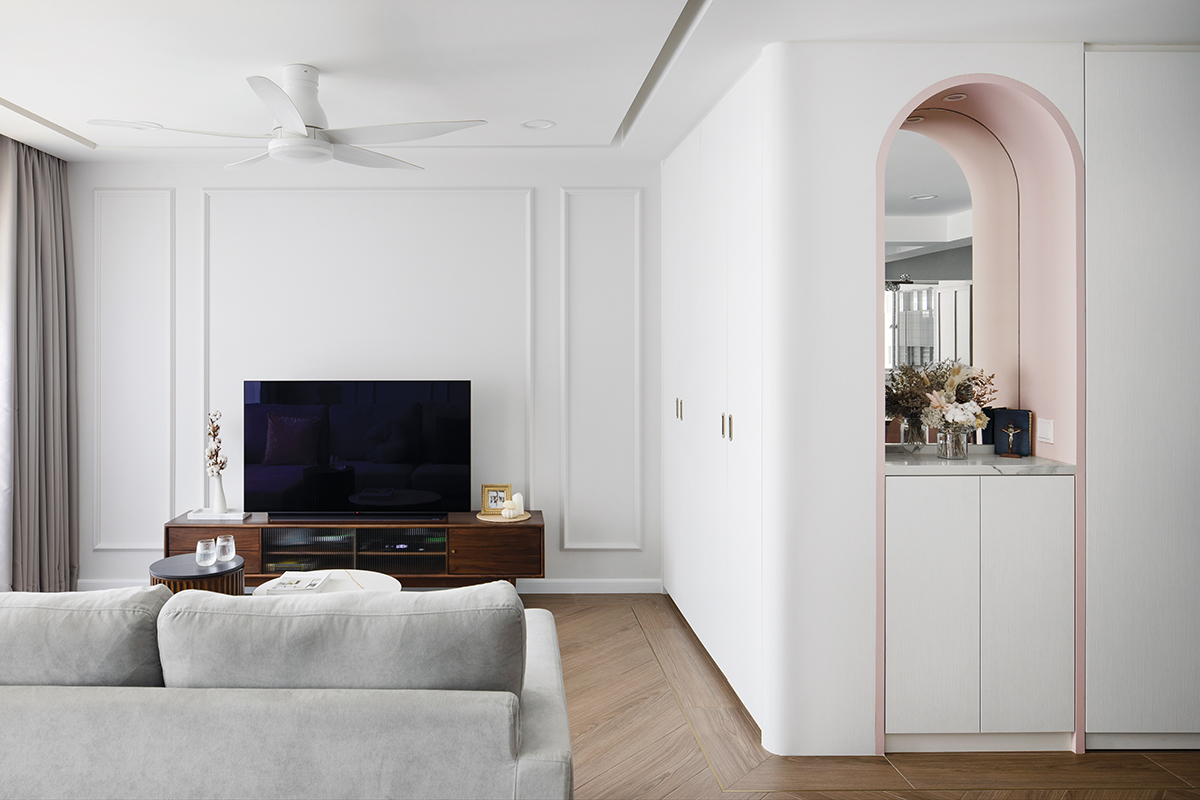 By the looks of the complementary white, dove grey and blush pink interiors, and the thoughtful curation of furnishings and accessories, it would appear that the owners had fully committed to the chic Parisian style from the start, but that was hardly the case. The final design was arrived at after several iterations.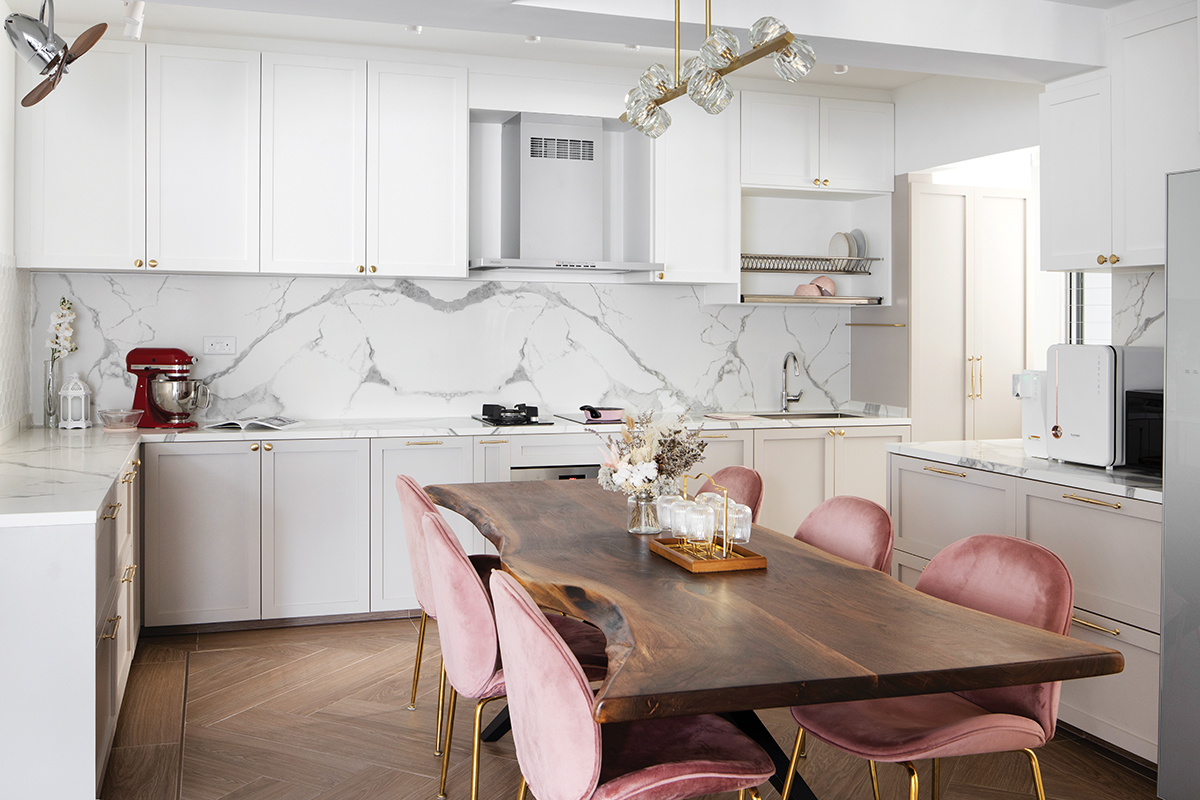 The initial design proposed by Andre Tan, senior executive designer at Fifth Avenue Interior, was actually composed of monochrome tones. "The missus, who has excellent taste, told me to lighten the colour palette, and proposed to include the blush pink tone," says Andre.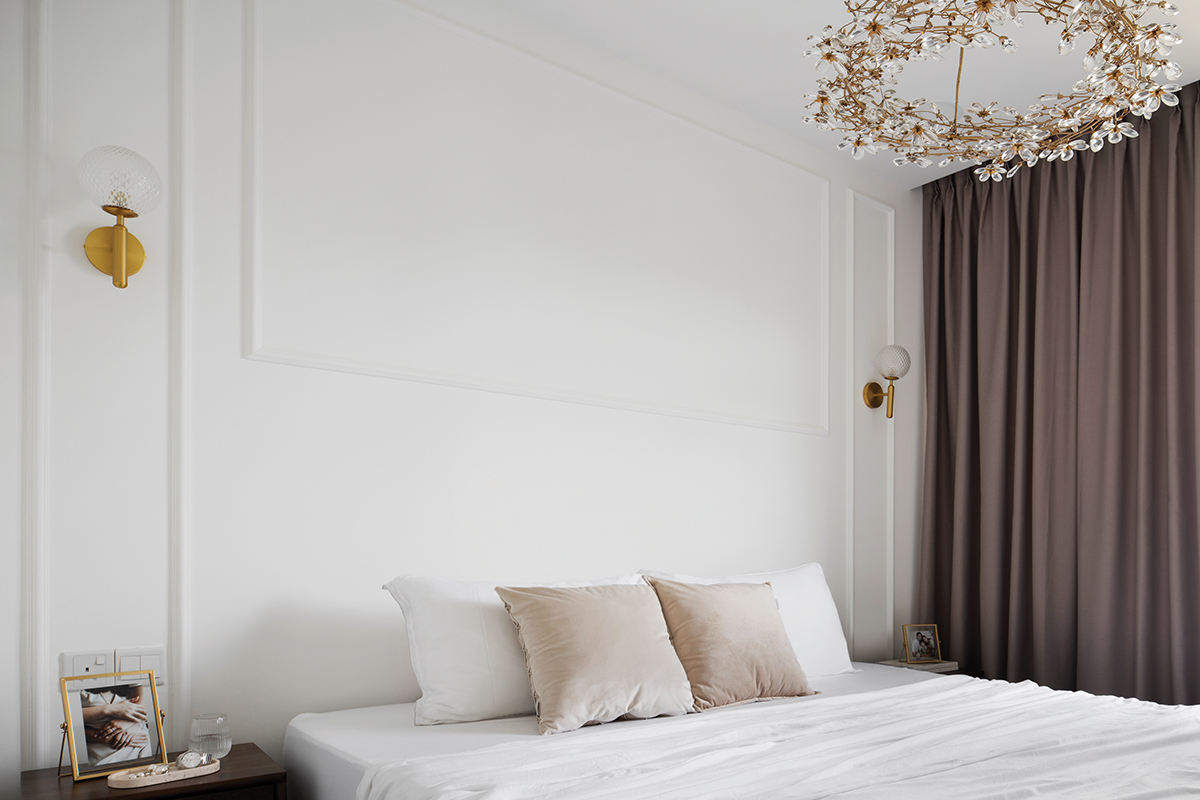 The handful of arches found around the house—in the master bedroom doorway and the display niche in the living room—were also a contribution by the wife. To fulfil her wish for a recessed niche in the arched shape in a corner of the bedroom, about 2ft of wall shared by the master bedroom and the adjacent bedroom was hacked to create the feature.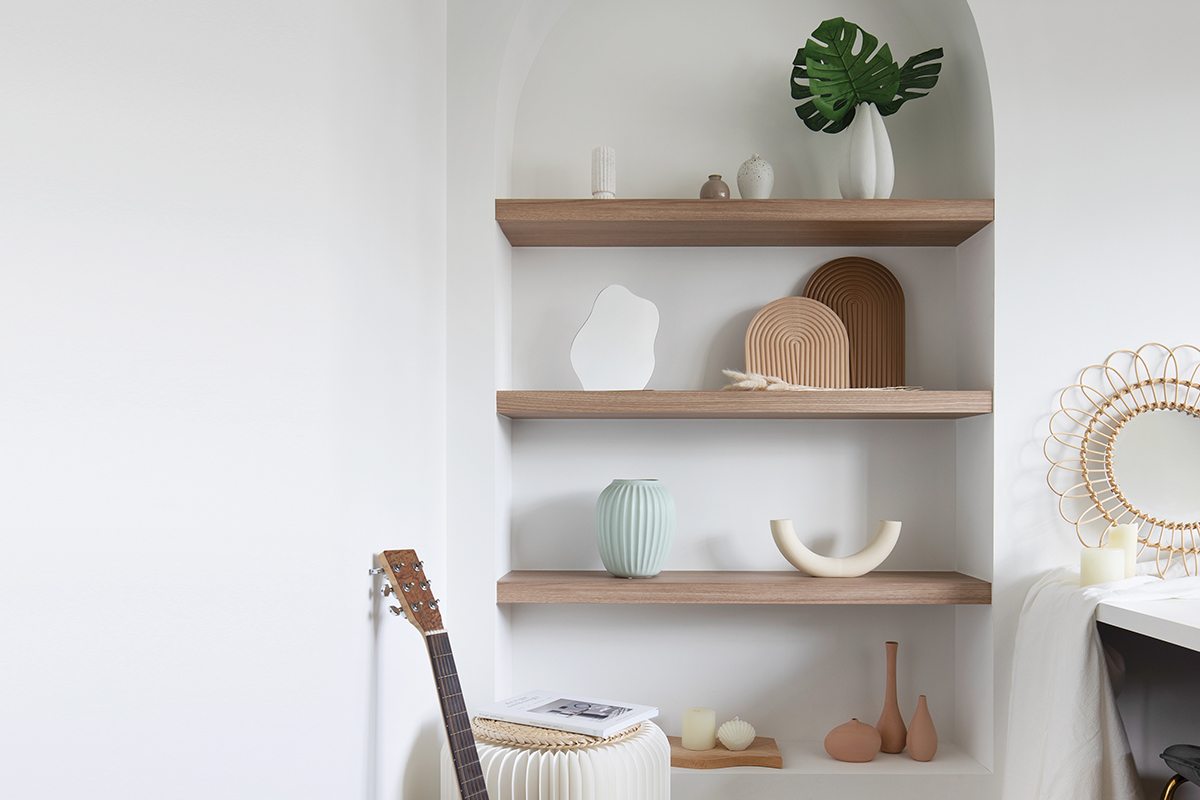 The couple also expressed their desire to retain all the rooms in the flat—they were expecting their firstborn at the time and would need to prepare a nursery, and work-from-home orders due to Covid-19 meant a home office was needed. Andre took care to incorporate these lifestyle needs seamlessly into his design, whilst maintaining the polished language of elegance developed for the apartment.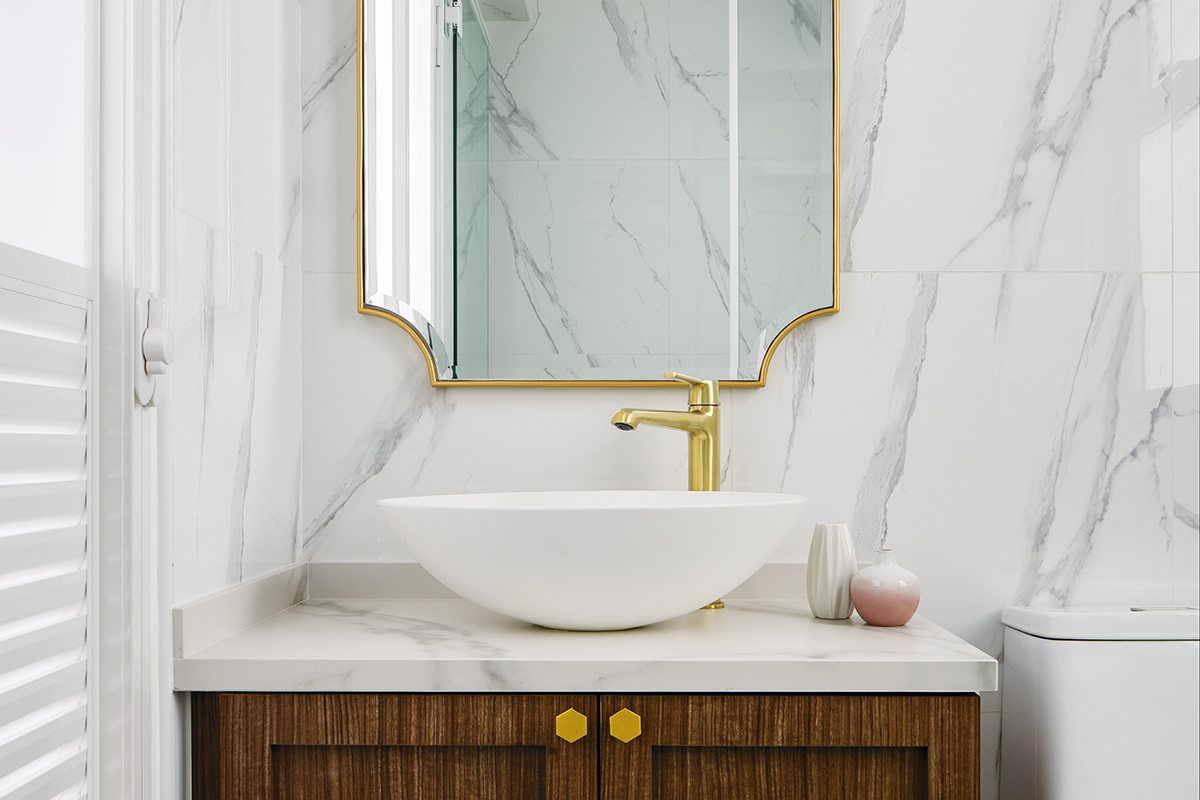 The pandemic delayed the renovation process by a month, but the owners got to move into their Paris-inspired pad before the year's end together with their infant son.
This post was adapted from an article originally published in the June 2021 issue of SquareRooms.