Landing their dream home took longer than usual, but this couple's patience has been rewarded with this truly picturesque Muji-inspired HDB unit.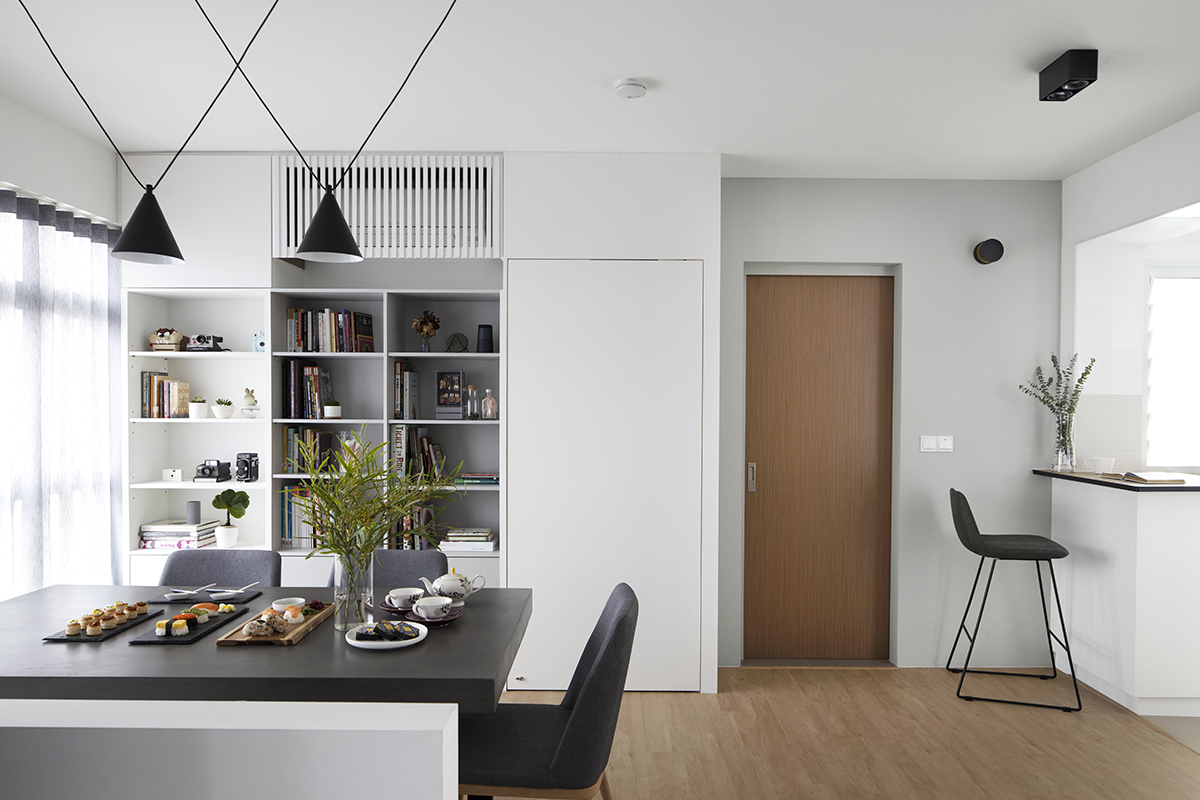 The path to acquiring and then living in their marital home didn't quite run smoothly for these newlyweds. For starters, time was not on their side as it took years before they secured their ideal HDB BTO flat—a high-floor unit at this prime estate in Alexandra. As they looked forward to the renovation after collecting the keys, the progress was delayed by strict COVID-19 regulations. Undeterred, the couple remained optimistic about the situation as they entrusted the renovation to Design Principal Derrick Lim and Project Designer Fook Han Rong from D'Marvel Scale.
Derrick reveals more of the design brief: "The challenge was creating a spacious abode out of this petite 667sq ft flat. We needed to also consider the homeowners' lifestyle needs which required having a well-equipped kitchen and a guest-friendly set-up." Keeping those stipulations in mind, along with the homeowners' dream of having a Muji-inspired aesthetic, the team got to work by first hacking away a common bedroom, integrating the unutilised area with the current living and dining zones to significantly upsize the home's communal space.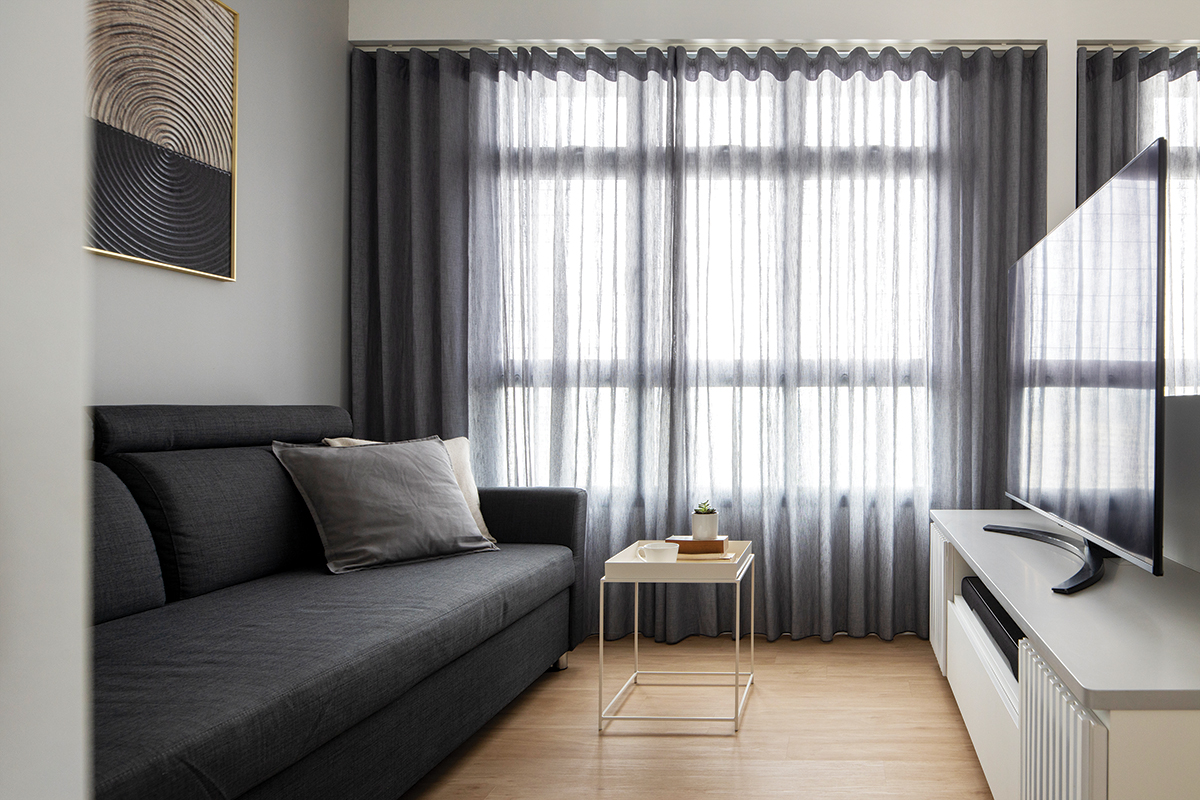 Keeping the atmosphere cosy but subdued in this shared area meant having a simple monochromatic colour scheme that resonates with the clean-cut Muji style. The walls and even the carpentry works were clad in a pristine but relaxed shade of white. This bright and breezy set-up works well for the female homeowner, who is an occasional food blogger, as different spots of her home prove to be the perfect canvas for IG-worthy snaps.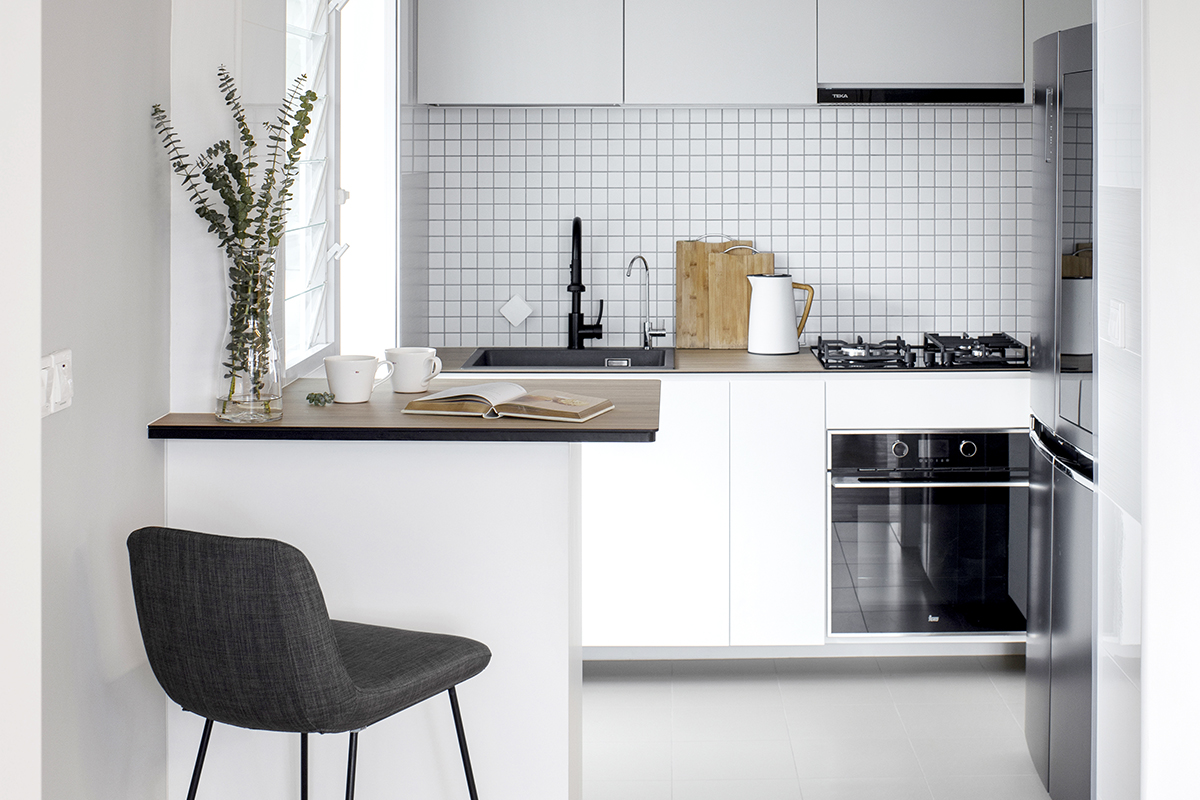 Her social media duties also call for an efficient kitchen and the team acceded to her needs with an open-plan kitchen packed with storage. Having an L-shaped kitchen maximises the countertop area, while large kitchen appliances sitting neat and flush within the cabinetry free up more countertop space. Adding to the functional area for food prepping is the peninsular counter, which also offers storage compartments beneath. Derrick shares of this free-flowing setting: "With the kitchen opening up to the dining and living zones, it is conducive for them to entertain guests at ease."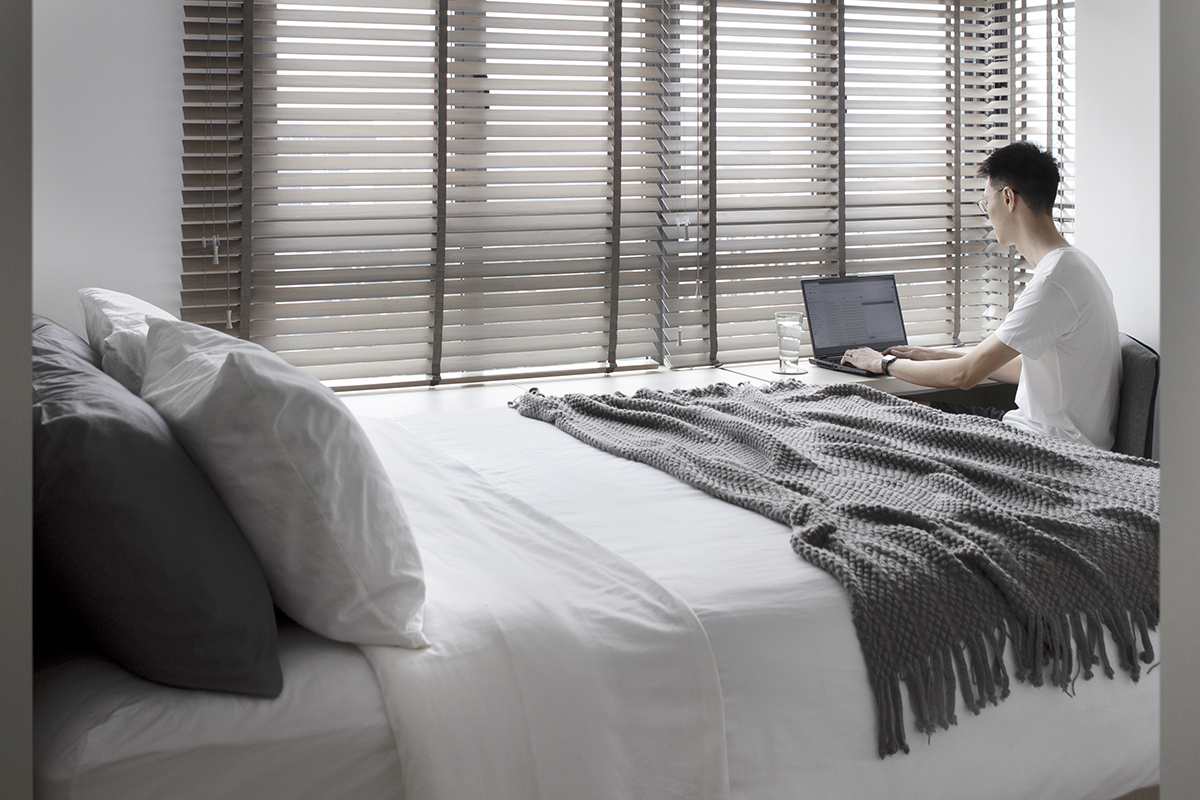 The master bedroom is discreetly hidden behind a door frame that blends with the room's carpentry works. The custom feature conceals an air conditioner unit and also offers open shelving. Of this seamless concept, Derrick and Han Rong explained they wanted to minimise the visual distractions of multiple door frames to present a more spacious appearance. Having the door frame hidden "keeps the look streamlined, much like the minimalistic Muji style," Derrick tells us.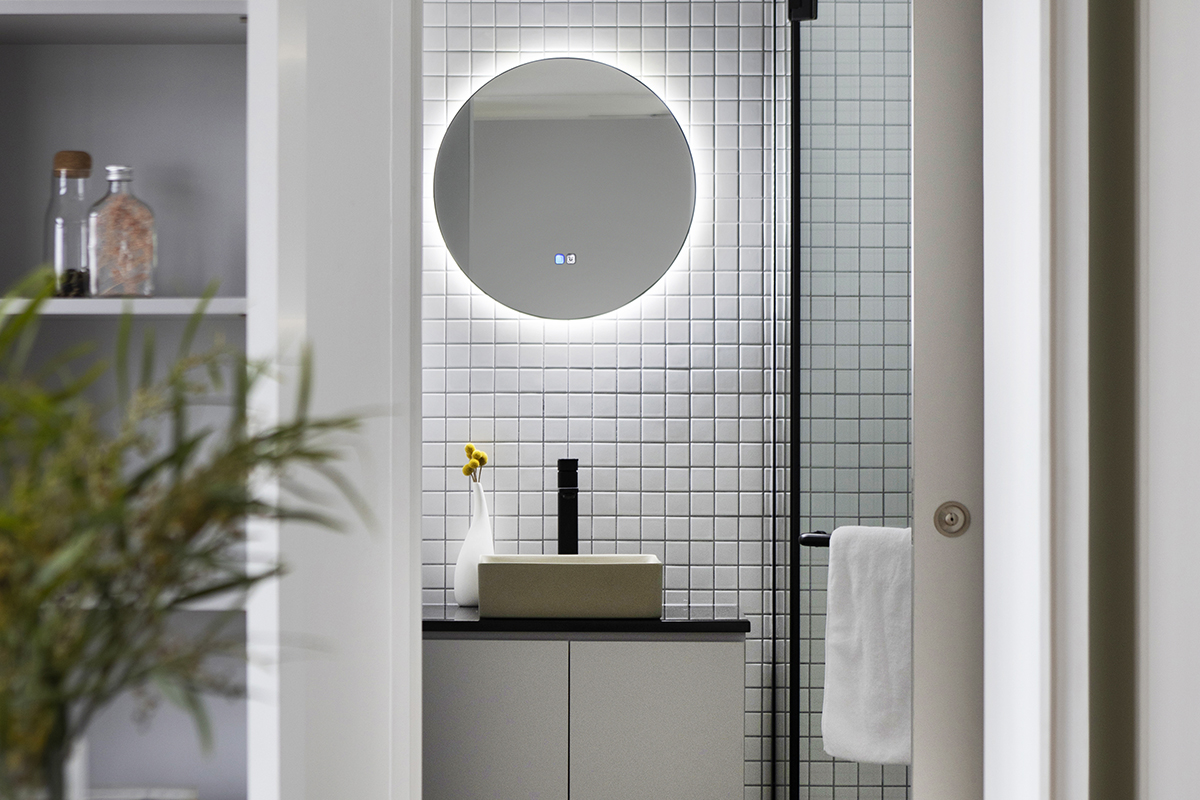 A calming ambience welcomes the homeowners into their sleeping boudoir, achieved with earthy colours and a whitewashed backdrop for a harmonious and natural-looking appearance. A raised platform takes centre stage in the room and keeps clutter at bay with its generous array of under-bed storage. It is aligned with a bedside table and a compact work desk which allows the homeowners to carry out WFM duties in absolute comfort. Best of all, this raised desk has been strategically positioned to take in views of the city and seaport, which made the long wait for this unit a worthwhile win.
This post was adapted from an article originally published in the July 2021 issue of SquareRooms.