More than just an affordable accommodation with an immersive local experience, these Airbnb listings have outdone themselves with interior design, putting up a fierce fight against quality hotels. Try out one of these places the next time you're looking to treat yourself with a staycation!
Cosy wooden loft in Chinatown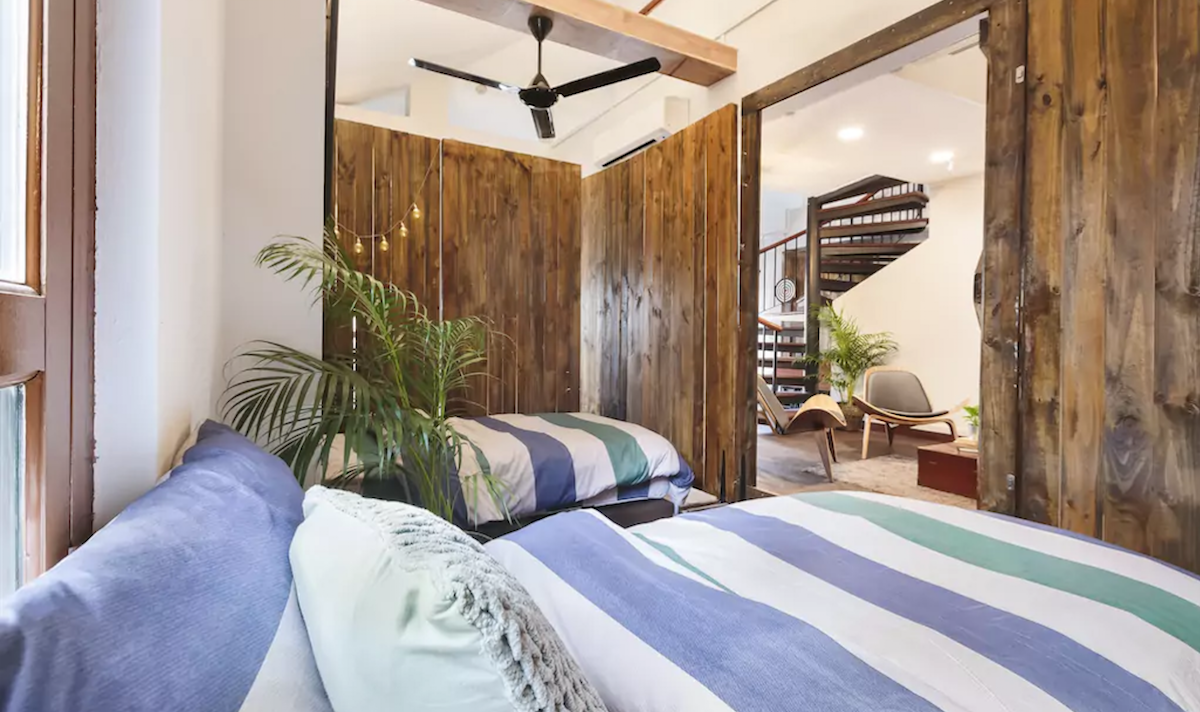 Image credit: Randy, Airbnb: Loft Living in the Heart of Chinatown
The spacious first level of the loft has been cleverly organised by wooden dividers on wheels – in fact, the entire home is a mesh of woody variations playing around with shades and textures. The urban log cabin is decorated minimally with fresh greens and modern art, and the abundant natural light is a great accompaniment for the warm, timbered interior.
Multi-sensorial experience in Jalan Besar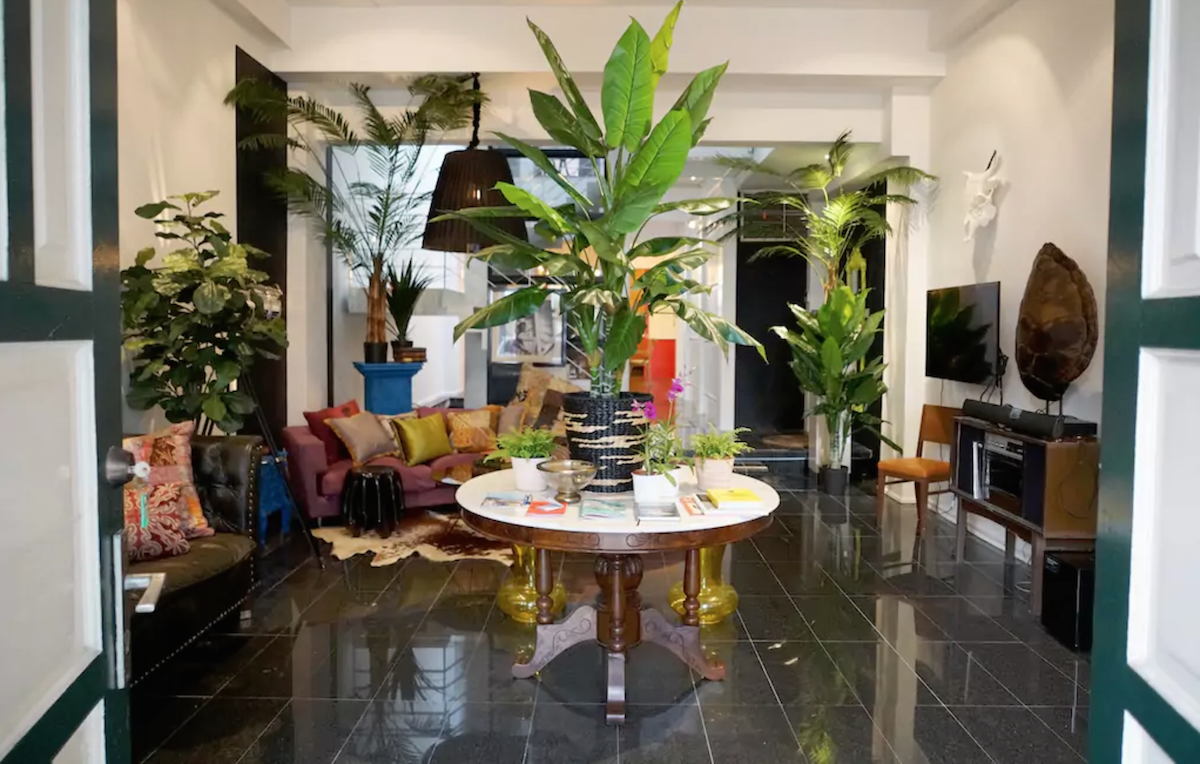 The home is a different world in every room. Feast your eyes on the lobby with a boho-chic theme featuring a mole hill of throw pillows all sporting different textiles that magically go together. As for the private spaces, one bedrooms is modern with subtle resort vibes injected into the space with treasure trunks for tables, island living knickknacks, complete with indoor palm tree lookalikes.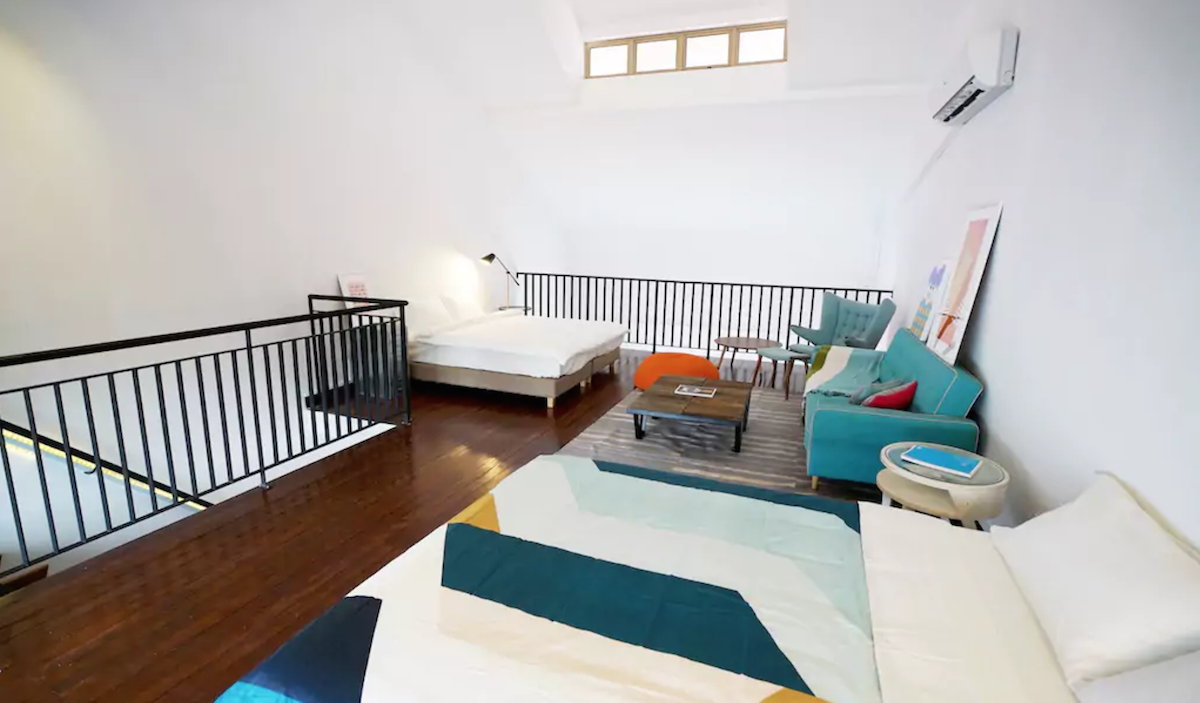 Image credit: Shu, Airbnb: Bright & Airy Family Loft
The other bedroom, located on the upper floor, takes on a different ambience. It is inspired by the Scandinavian design concept – read: functional and simple. Featuring a high ceiling with skylight windows that flood the room with sunlight; paired with blue hues from their contemporary sofas and muted tones, the room is a great place to zone out.
Clean and simple tropics in the heart of the CBD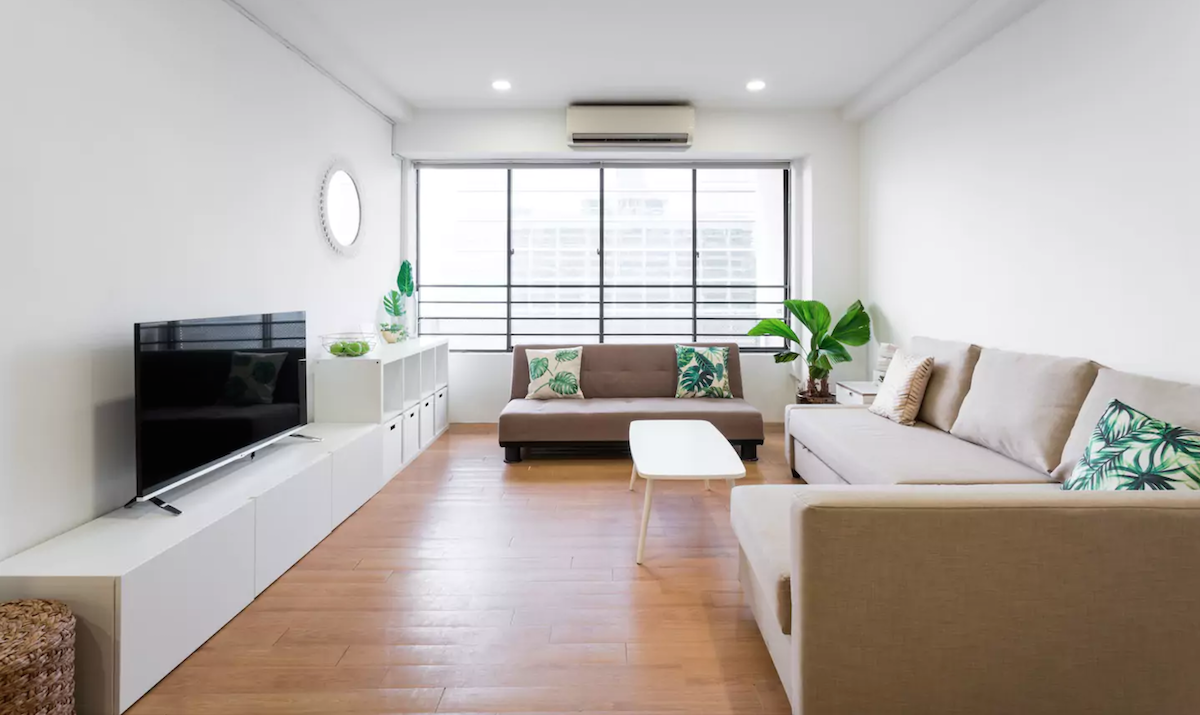 Image credit: Sam and Alex, Airbnb: Spacious 2BR in Downtown CBD
Simple and functional furniture remind us why Scandinavian designs do so well; the neutral palette, muted tones and soft woods are a blank canvas that's been speckled with verdure creating a subtle tropical vibe. While the walls are a stark white that could use a touch of colour, we understand the practicality of keeping decals to a minimum in an Airbnb home; the theme can be changed up easily and there's fewer places to dust.
Heritage chic in Chinatown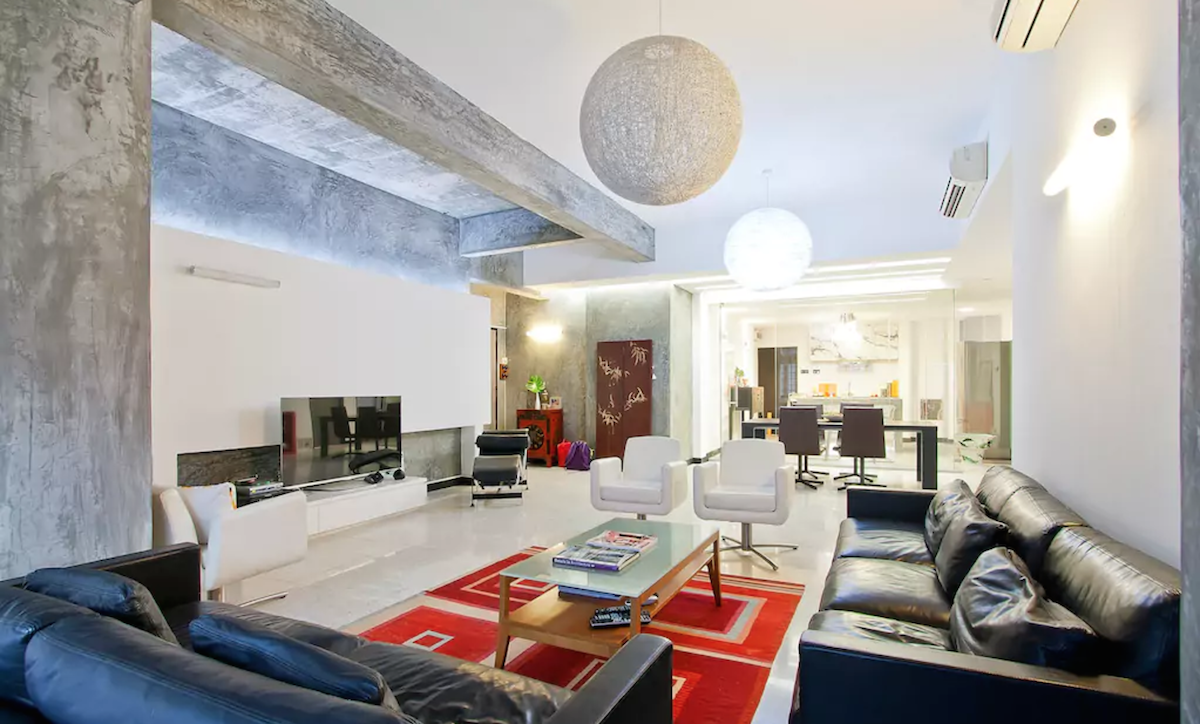 This apartment looks spacious and airy after merging the balcony and living room. Replacing the kitchen walls with glass also resulted in a longer field of vision giving an illusion of space when you first step into the house.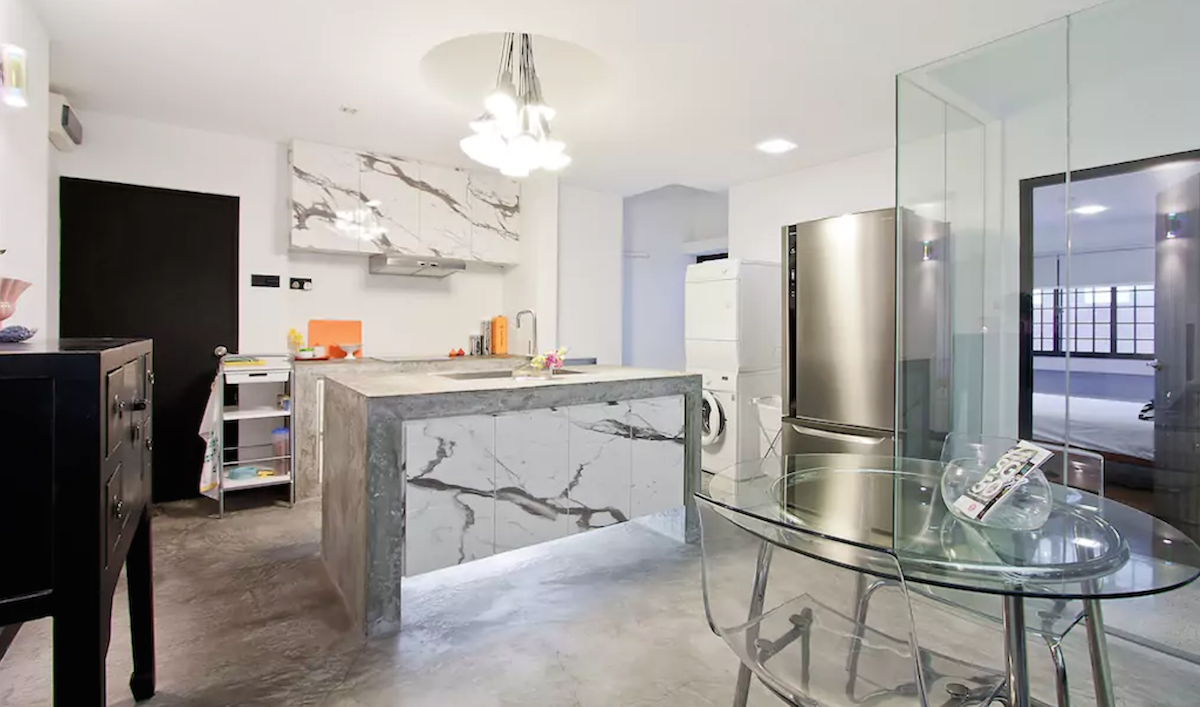 Image credit: Kathleen, Airbnb: City-Chinatown
The tasteful use of cement across the home paired with marble cupboards is characteristically industrial and modern – flashes of red furniture and simple indoor plants are a clever way to introduce warmth in the cool, stony interior.
Fern suite in Geylang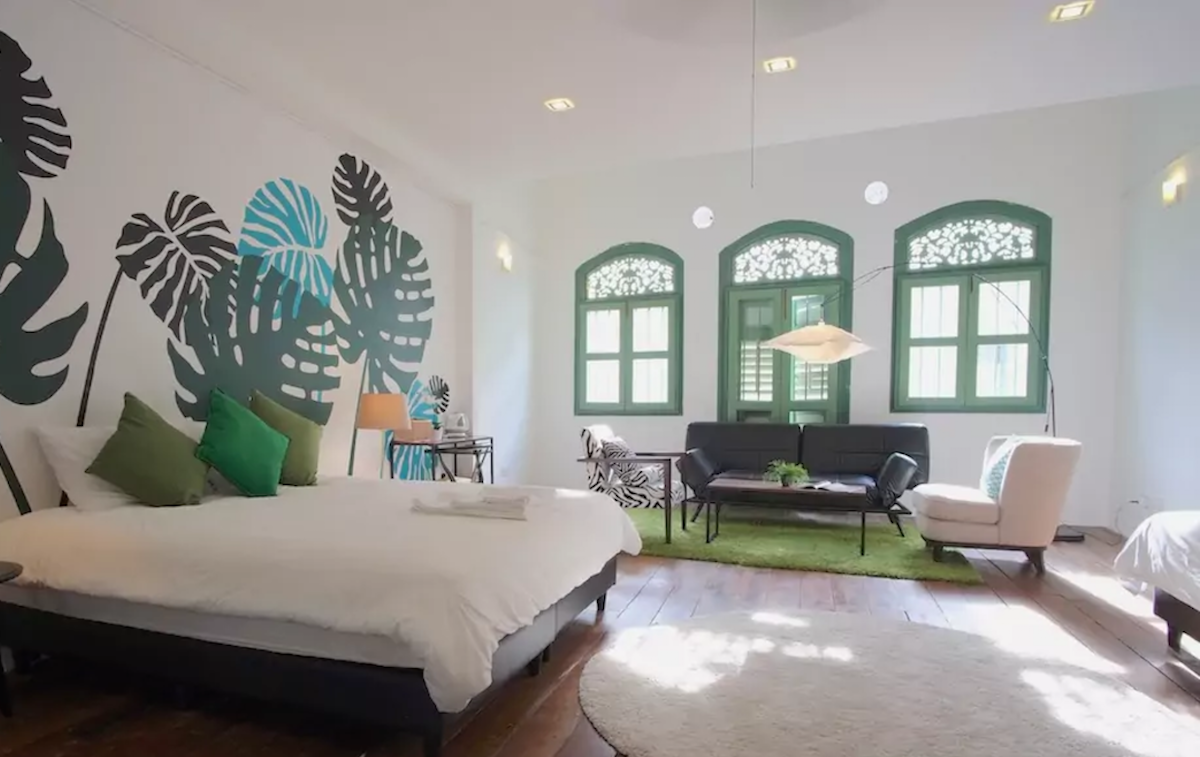 Image credit: Jon and Ams, Airbnb: Amazing Fern Suite in Heritage Home
Whether the theme was inspired by the iconic shophouse windows, the design managed to incorporate a modern interior without compromising its cultural value. Leveraging on sunlight, a tropical theme ensues with a mock grass carpet and a statement wall. The room is further accented with black, starring a zebra print sofa which balances the room's refreshing palette with neutral colours.
Industrial-chic hideout in Little India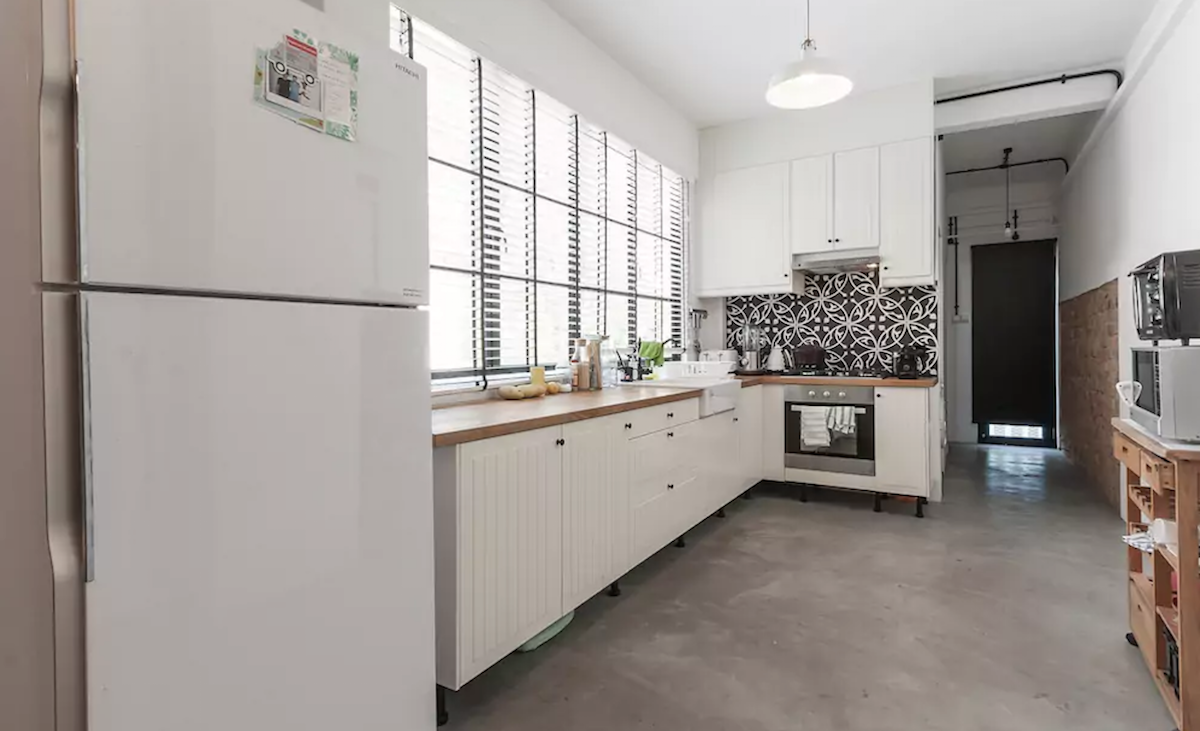 The cemented floors are complemented by stark white fittings accented by a backsplash in a bold, graphic design. The home's toilets are decorated with classic small tiles made modern with a monochromatic theme and tiled only half way up the wall, making it for a chic home away from home in the heritage district of Little India.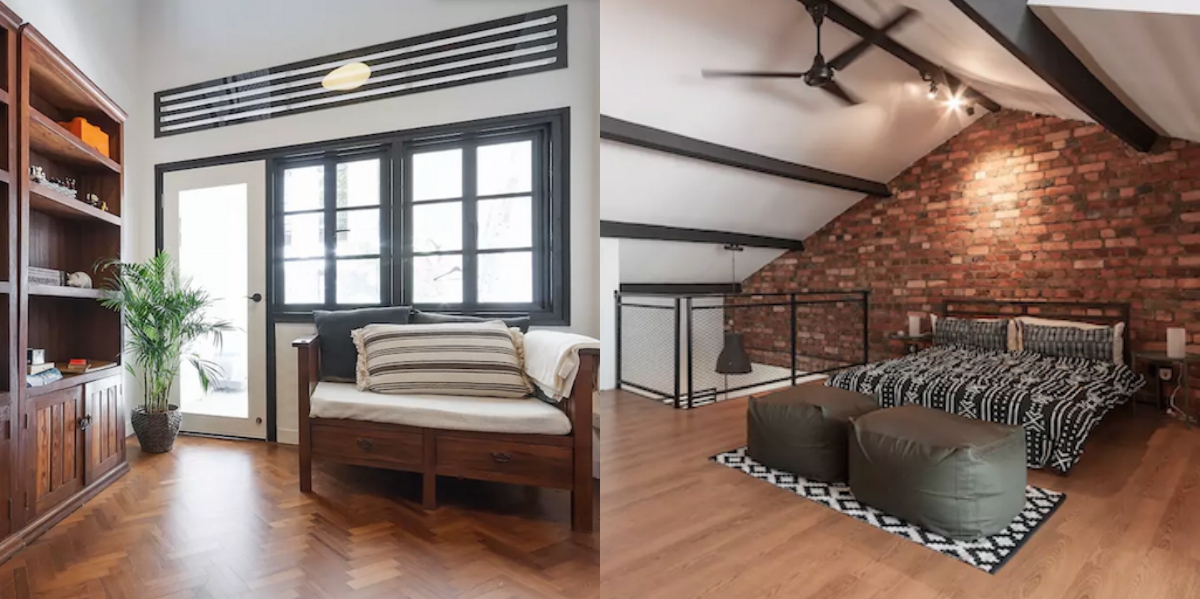 Image credit: Tiffany and Victor, Airbnb: Luxury Modern Loft
The upper floor shows off the versatility of wood; completing a rustic and modern look when placed in a different pattern – the stripped brick walls makes the bed room even cosier looking.
Cosy haven in Geylang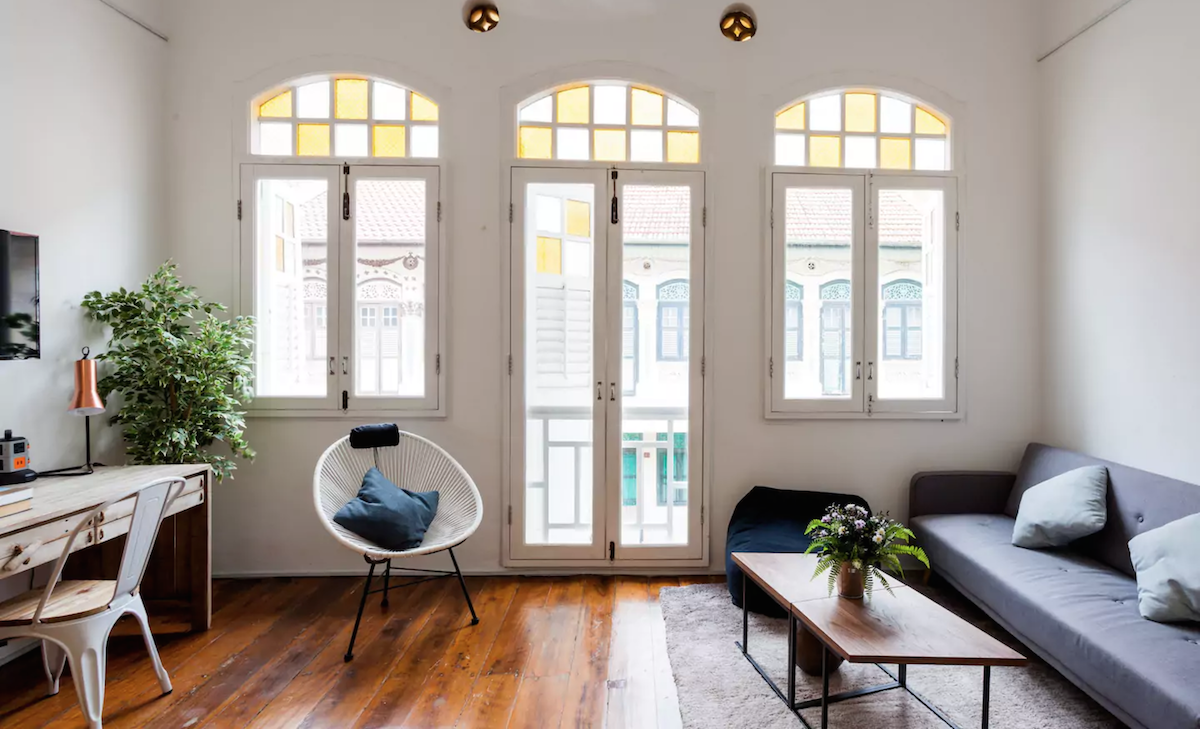 Image credit: Fang Wei, Airbnb: Copenhagen Room Featured Heritage Home
This cosy haven is all wooden floors and warm light streaming in from the traditional stained glass windows. These are well balanced by the cool blue palette, icy whites, muted colours and a tasteful smattering of leafy greens and plenty of soft furnishings.