When it comes to purchasing living room furniture, sofas are probably at the top of the shopping list, and for good reason. In today's modern urban interiors, these generous seats do not merely serve a functional purpose but also make for an effective living room statement piece when they adopt luxurious features as part of their design.
A well-made sofa is capable of single-handedly transforming an entire space through an effective combination of distinctive outlines, beautiful shades and luxurious textures. We show you how to take advantage of these attractive characteristics by recommending 4 fully-customisable sofas that are bound to make an impressive addition to your home.
1. The multifaceted Diamante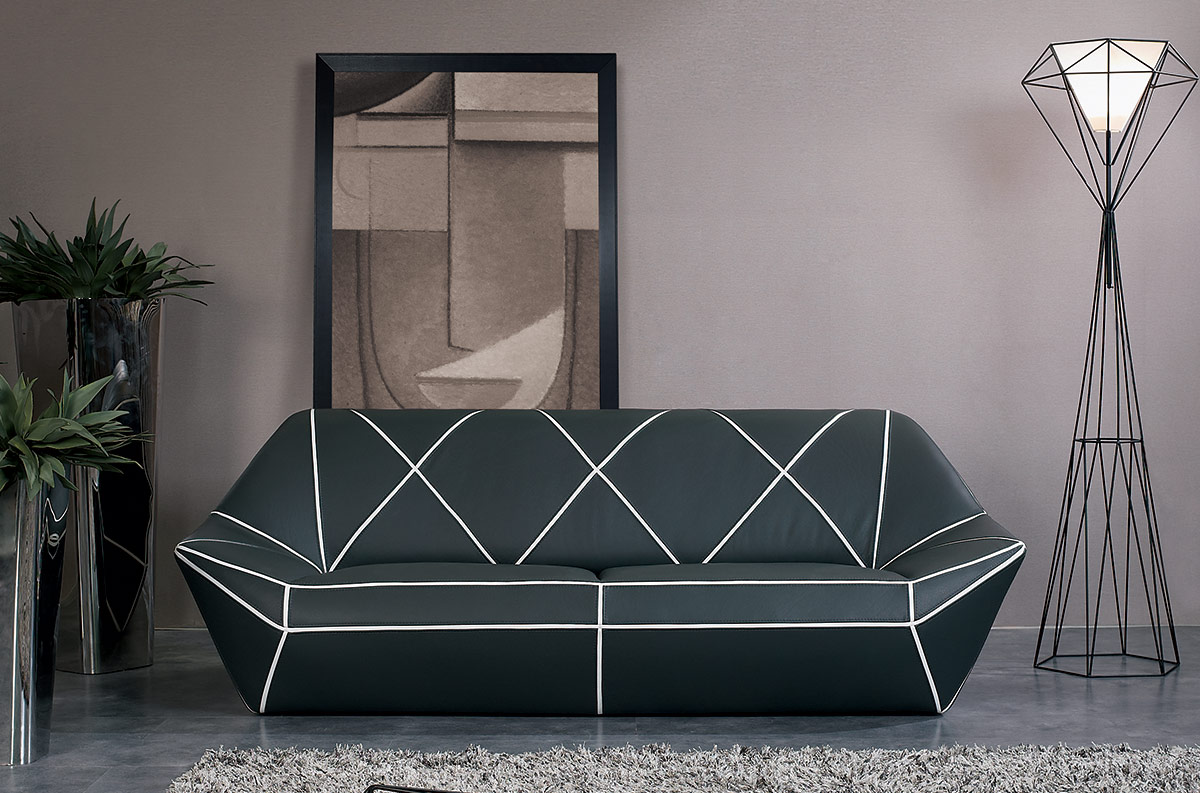 Featuring a unique multifaceted structure that is reminiscent of a polished gem, the Diamante is a sofa that is best described as elegant yet playful. Each of the Diamante's facets is well-defined and outlined by genuine leather strips that are sewn and stitched along angular pieces. Pair this sofa with similar-looking furniture pieces that feature angular lines, such as a wireframe light stand or a full-height mirror, for a contemporary-looking living room with a distinctive, bold edge.
What's more, customisation is possible, thanks to a selection of leather colours, patterns and thickness that enable limitless combinations for different home spaces.
2. The minimalist Novara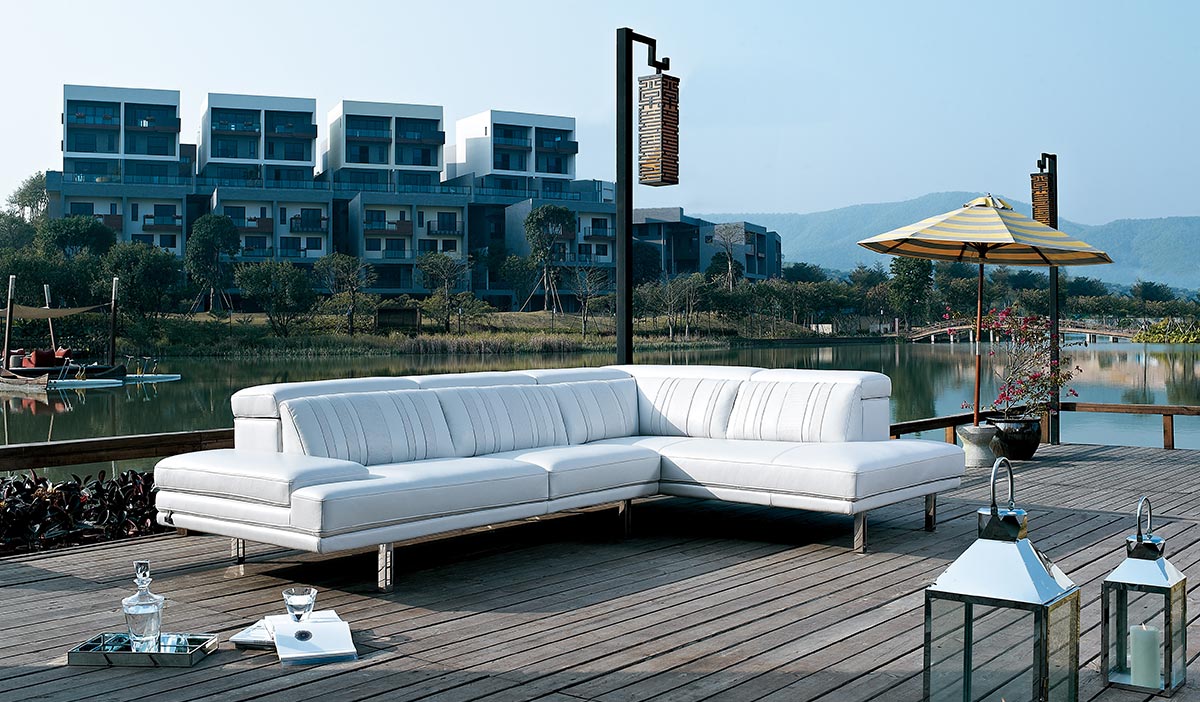 In contrast to the Diamante, the Novara sports a minimalist look that makes it highly suitable for living rooms with a quiet but luxurious aesthetic. Notable features of this elegant seat include its tall, see-through legs that leave one with the impression of a floating structure as well as its customisable high-grain Italian leather surface. Visual appeal aside, the Novara also comes with an advanced adjustable head mechanism that provides essential back and neck support for its users.
While most homeowners might use it as a simple, but appealing centrepiece in a spacious living room, the Novara is fully capable of functioning as an outdoors lounge seat with its generous frame and padded cushions that are perfect for relaxing in.
3. The signature Snello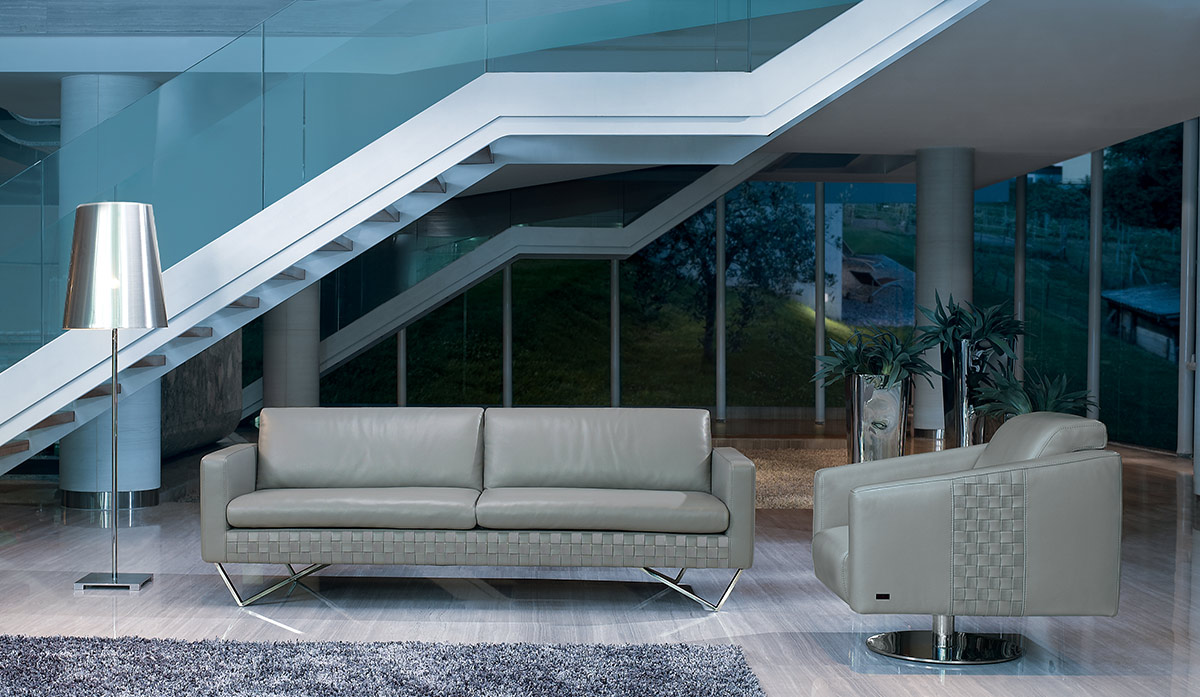 Slim but no less eye-catching, the Snello shows off a streamlined profile that is accompanied by V-shaped tall legs. Orientated at two different dimensions, the Snello's legs are capable of maintaining their signature form even when viewed from a variety of angles, thus ensuring visual consistency within a space.
Accordingly, the Snello is one of the best seating options for neat, contemporary homes with an open-space concept due to its symmetrical structure and graceful outline. To make it capable of blending into any space, the Snello can be even be customised with an array of sizes and colours to ensure that fits in perfectly with the rest of your decor.
4. The sophisticated Spaziosa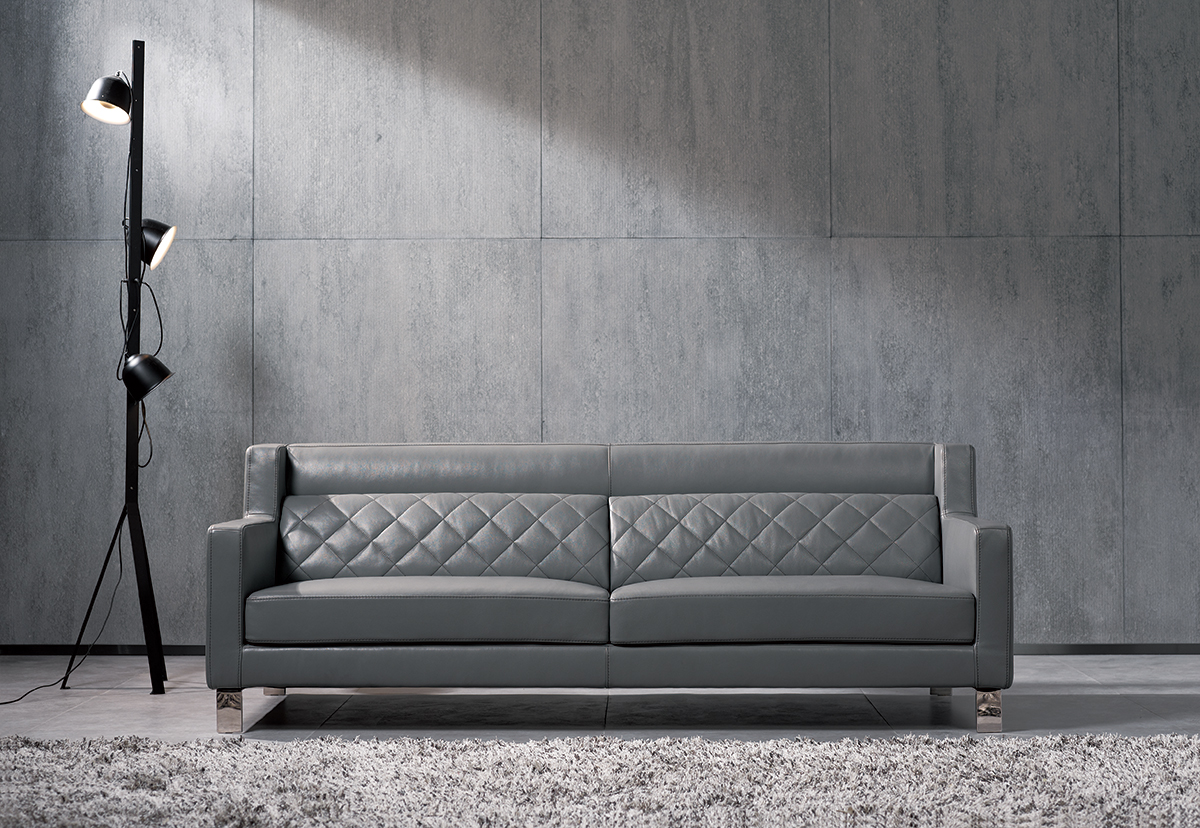 Offering sophistication in both form and function, the Spaziosa sofa is a great choice for interiors with a neo-classical ambience. In addition to being entirely upholstered in top-grain leather, the Spaziosa also comes complete with large diamond-shaped stitches that run across its gorgeous lumbar backrest.
Place the Spaziosa in any living room and you will have an understated, but refined point of focus within the space. The Spaziosa's flexibility as a decor piece can likewise be attributed to its customisable leathers and its slimline steel legs, which give it a contemporary look that blends seamlessly into a variety of different home settings.
Regardless of your needs or tastes, Kelvin Giormani sofas are always a great seating option as they promise great value with their exceptional quality and customisability. Homeowners can choose from over 6 stitching types, 7 cushion softness levels and 70 genuine leather colours as well as customise the length, depth and height of each sofa – among other customisable features – to create the ideal piece of furniture that is guaranteed to fit perfectly into any home.
The Diamante, Novara, Snello, and Sapziosa sofas by Kelvin Giormani are available at OM. This article was brought to you by OM, a leading furniture retailer offering a curated selection of original designer furniture.