Coming back to a messy home after a long day at work can be a draining affair, and cleaning up is often a chore that is just as tiresome. However, decluttering your abode does not have to be an exhausting experience. Here are our top 5 tips to get you started on creating more space at home.
Go for hidden storage where possible
Hidden storage compartments are a great way to reduce visible clutter as they hide extraneous items from sight, while blending seamlessly into their surroundings. Such structures are often integrated into existing fittings such as mirrors or walls, thus making them a top option for narrow spaces that are unable to accommodate additional receptacles.
Install organising systems to keep everything in its place
One way to stay on top of the mess is by installing organising systems to keep things neat and systematic. Racks, drawers and shelves can be built into corner gaps or between walls to stash away utensils, books and other belongings, while allowing home owners to make full use of available space.
Make use of every square inch of space
When it comes to space maximisation in small homes, be sure to think vertically. See that alcove? Try hanging a shelving unit there to store your mugs, books or other knick-knacks. Likewise, an empty wall in a bedroom can play host to a row of clothes hooks to supplement a wardrobe's storage capacity.
Don't forget about "dead" spaces like under the bed
Just like looking for different ways to maximise a home's vertical storage, creativity is essential in regards to formulating strategies to use tighter spaces, such as the bottom of a bed, table or a wardrobe. For instance, a shelf installed beneath a bathroom or kitchen counter can be used to store cleaning or cooking supplies. Likewise, sliding empty luggage bags or an ironing board beneath a bed, and pulling them out when needed is another way of maximising ground space.
Compartmentalising will go a long way
The process of decluttering a home starts from the outside and ends on the inside. Keeping things organised within drawers and cabinets is just as important as sorting out the surrounding space with regards to creating an overall neater living environment.
Organisation products, such as caddies, containers and jars, are another go-to option in this case as they are easily labelled for easy identification and storage. With respect to this tip, transparency is another advantage to be had when choosing containers as their contents can be easily identified without the need to open them.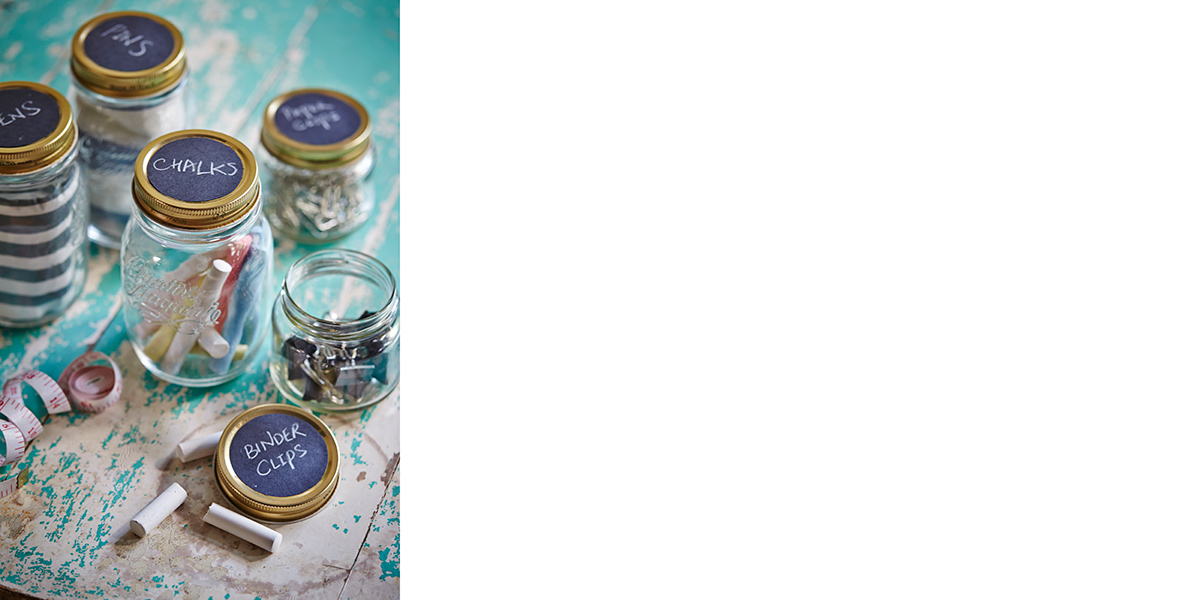 This was adapted from an article originally published in the January 2017 issue of SquareRooms.