Tucked away in a relatively quiet part of Queenstown lies a quirky 4-room apartment. A stark contrast from the trend of modern and minimalist homes, this Ghim Moh BTO flat instantly evokes a quiet sense of entering the woods. The earthy approach of nature-inspired wallpaper, wooden accents, and hush-toned furniture, is further complemented by pastel tones that command attention from the get-go.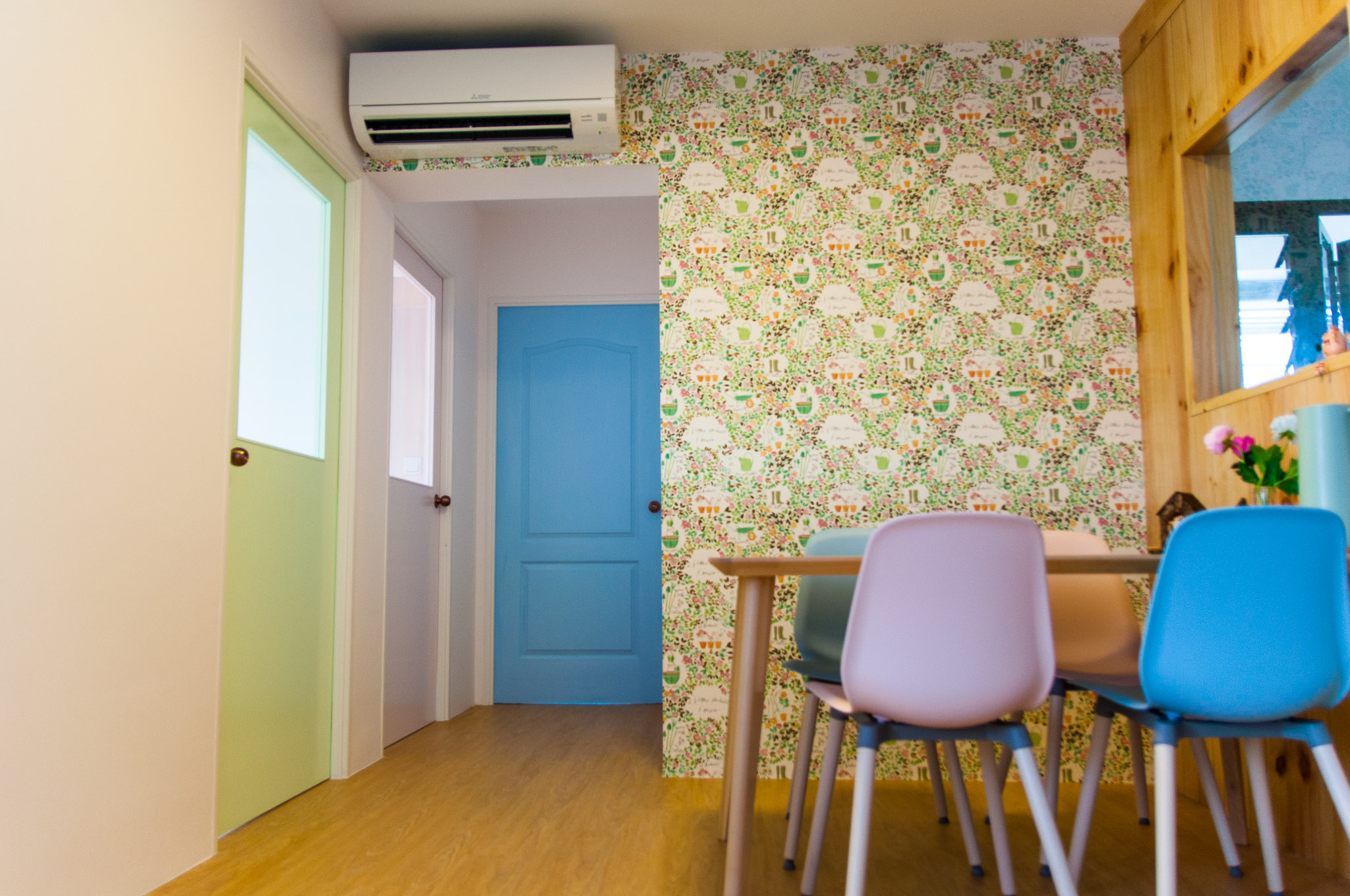 "We chose this particular theme for the home because we wanted a pastel-coloured home with wood elements in it. It's cute and comfortable to us", says Junqiang and Apple, the married homeowners who came up with the unique concept themselves. In fact, their ideas were a long time coming – they were just waiting for the right team to bring them to life. Lucky for them, a chance discovery on blogging platform Dayre led to Craft Axis – a retailer of soft furnishings such as curtains and blinds – to pull off their dream home.
Citing the service providers as "friendly" and "patient" throughout the renovation and selection process, the couple also welcomed unconventional touches that Craft Axis suggested. They share, "the staff were all very helpful and made our decision-making process so much faster and easier. They knew the products very well and could give us information and advice we asked for."
One such advice that the couple heeded was to have curtains in the living room and blinds in the bedroom instead. They recall, "curtains give a soft and romantic feeling which was what we preferred for our living room. Blinds are more practical because they are easier to clean and also better to block out sunlight". Listening to Craft Axis' words of wisdom paid off. Having a sweeping set of curtains allows natural sunlight in to give the living room a spacious and clean feeling, while the coloured blinds for other rooms balances that out by reserving an intimate, warm glow for privacy.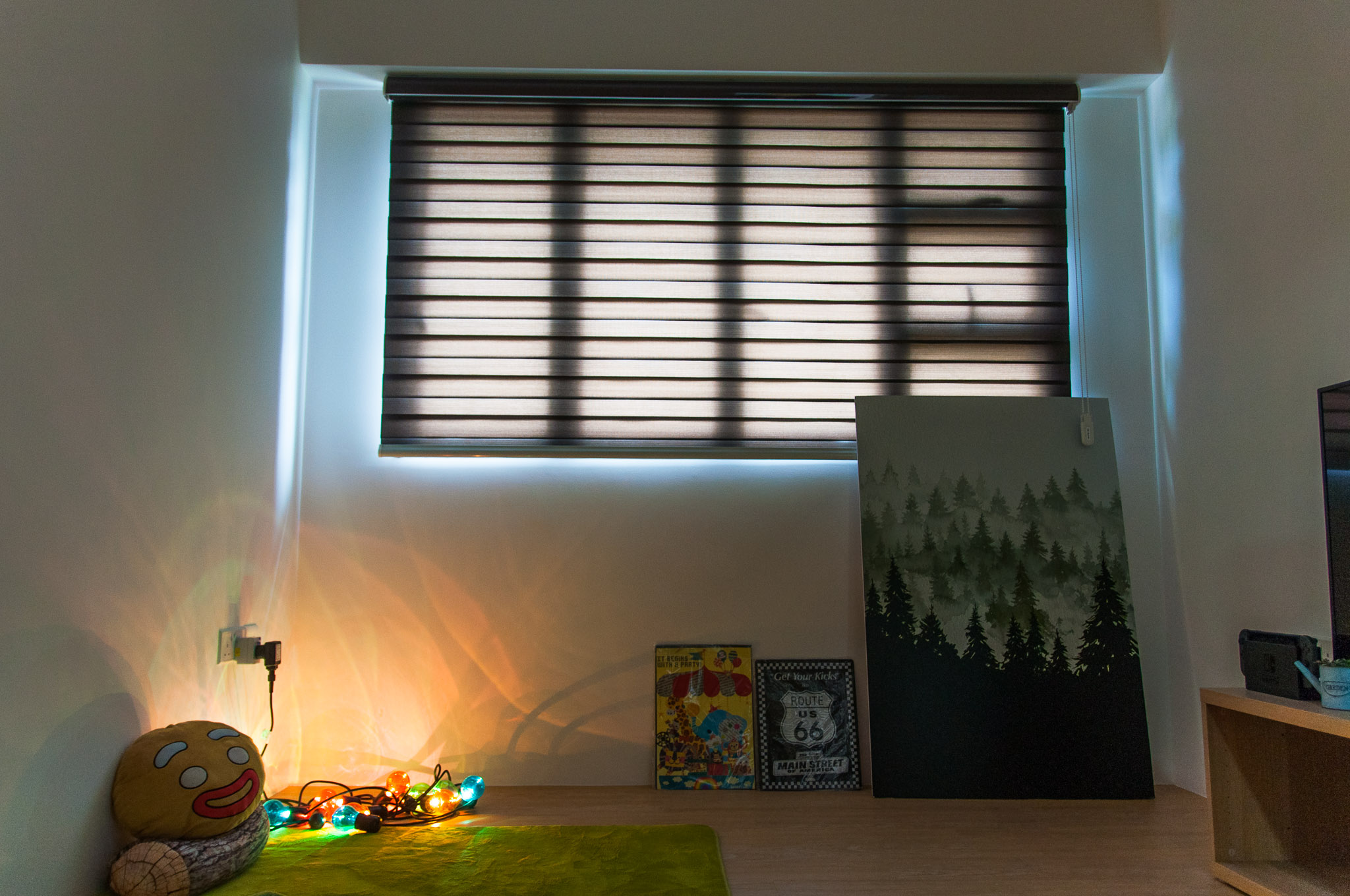 A further gander around their space brings us to the kitchen, the only room which the pair admits to having major work done. One aspect stands out instantly – a decorative wallpaper of leaves and floral patterns that adorns the dining area with an inspiring french inscription "si j'étais jardinier j'aurais" – which translates to "if I were a gardener I would have…" – to which they both enthuse with a smile that they'd harvest their own organic food.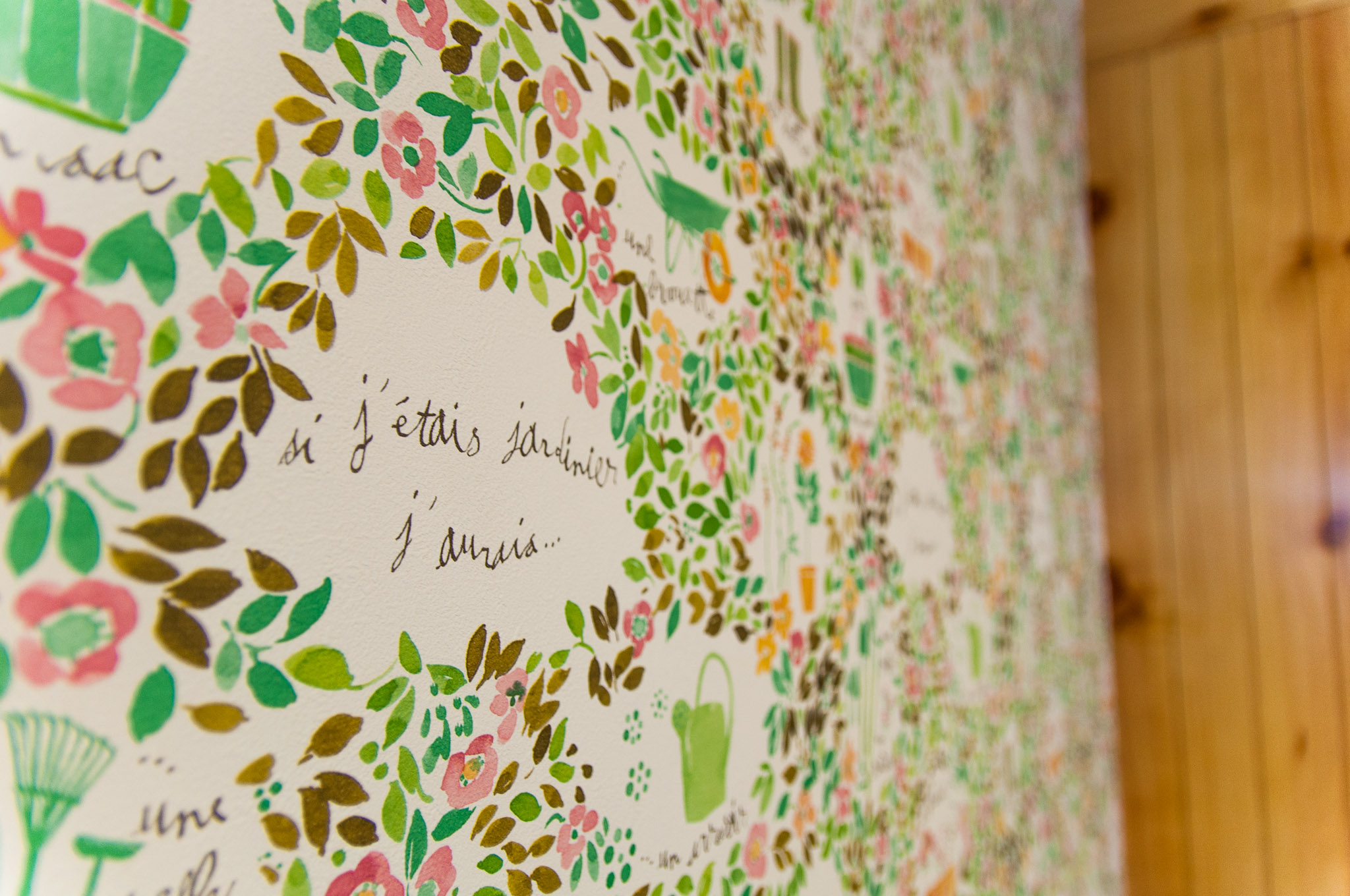 Elsewhere, geometric shapes and subtle polka dots draw your eyes to the kitchen cabinets. "We were actually upset with the initial colour of the cabinets and thought long and hard about how to improve its look. Decals were ultimately the best choice, because if we felt like we made a mistake with the design we had in mind, we could easily remove it and try again with something else", they explain. The decision to trust their instincts to proceed with these decals exclusively distributed by Craft Axis was clearly the right choice, as they add a contemporary edge, elevating an otherwise conventional-looking kitchen. It's no surprise then, that the couple is contemplating on adding more soft furnishing to the other walls in the home in the near future.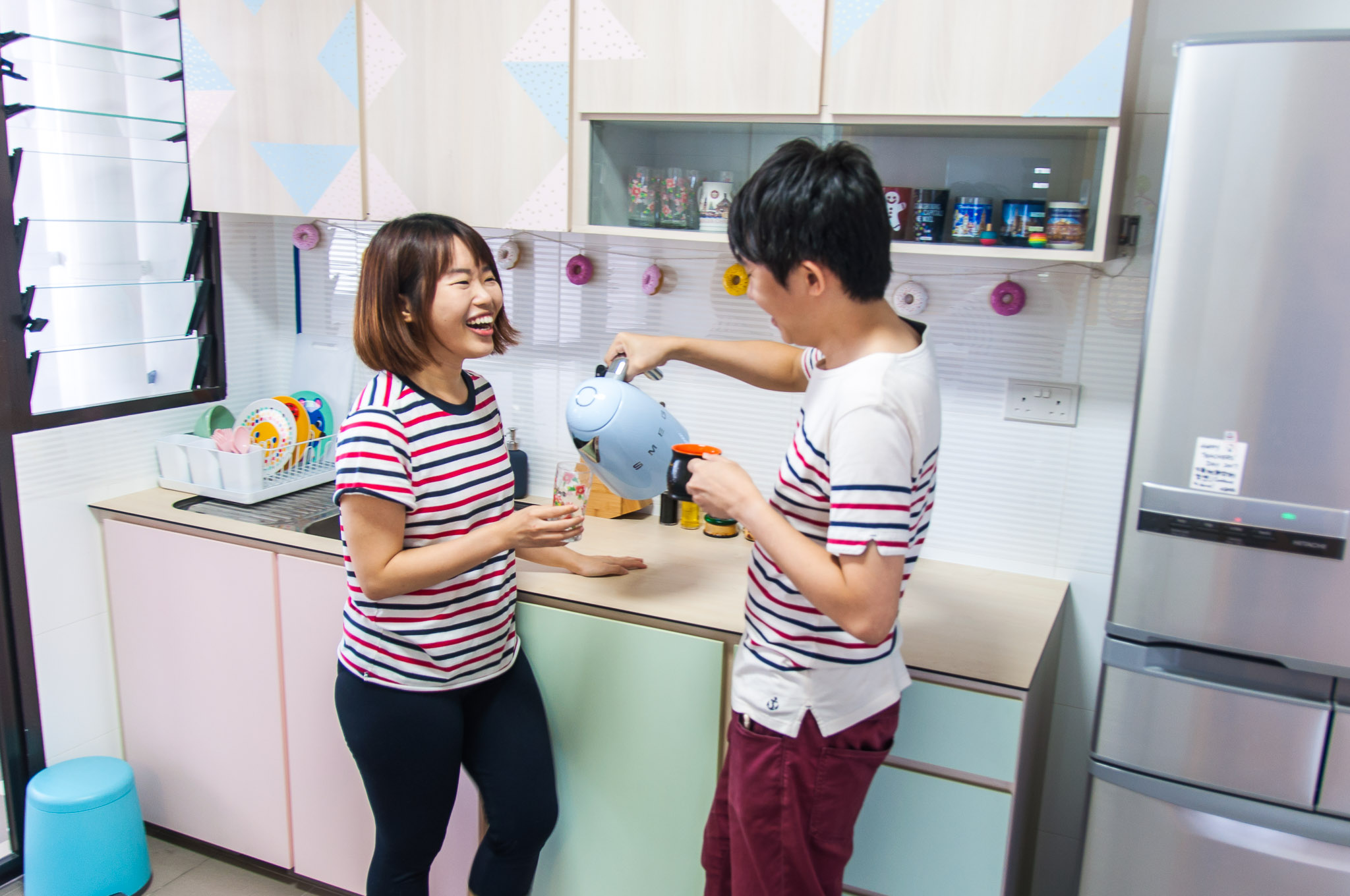 But what's a cosy cottage without an overlooking starry night sky? The creative duo expresses their love for all things outdoor with string lights that accentuates corners and delicate hints of nature in every room too. It seems that the fairy tale dream home has truly come true for the joyous couple, and they can not contain their pride of their happily ever after. "Having so many soothing colours around the home makes us feel happy and at ease", they share. "We always look forward to coming home after a long day at work."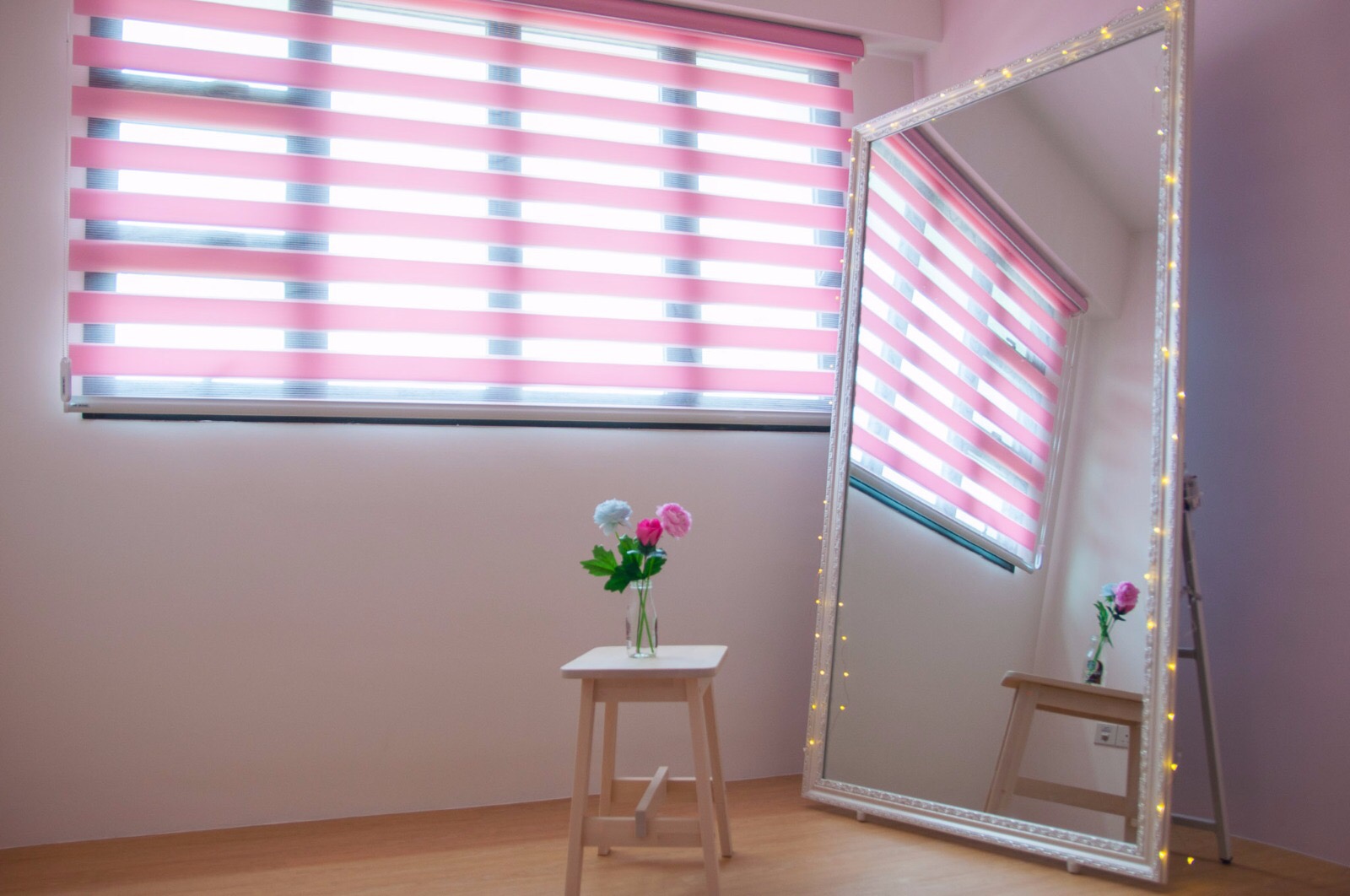 This article was brought to you by Craft Axis, a leading provider for wallpaper and window shades.