A disorganized kitchen can result in chaotic cabinets, crowded countertops, and a disrupted workflow that hinders both meal preparation and clean-up. Discover this trio by BLANCO, designed to create a stylish, well-organized kitchen for your culinary enjoyment.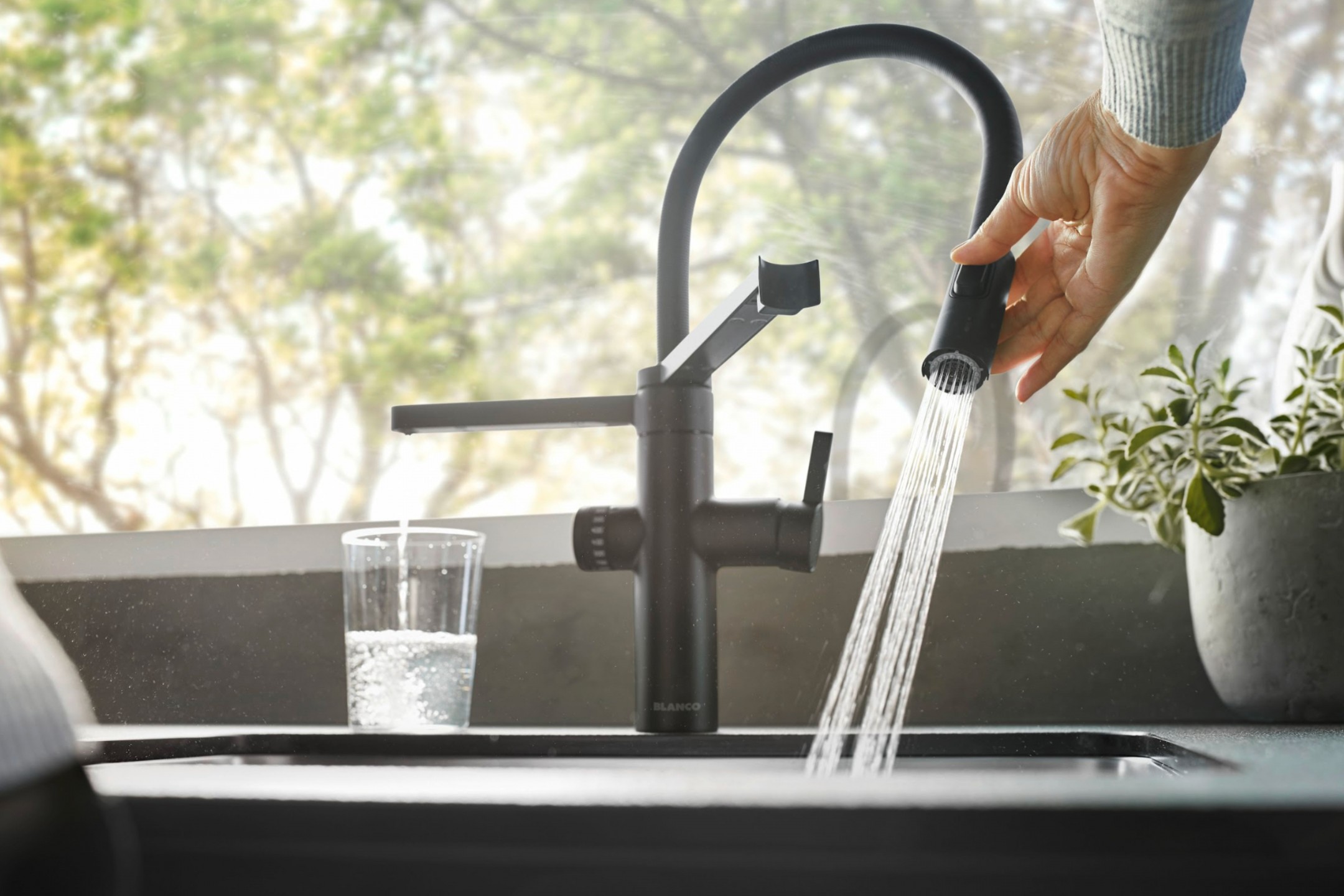 Tap into your needs: EVOL-S-PRO FIlter
Meet the 3-in-1 semi-pro mixer tap that's set to change your daily water needs. This tap is a true game-changer, offering not just cold and warm water, but also filtered water, right at your fingertips. With the Click & Touch feature, you can precisely set the amount of filtered water you desire using an intuitive scaling wheel. The EVOL-S-PRO Filter ensures the water not only tastes better but also reduces limescale, enhancing the overall quality of your drinking experience. For added functionality, there's a separate outlet for purified drinking water, allowing you to indulge in crisp, clean hydration. With a dual spray feature, magnetic holder for precision, and a sleek black matte finish, this tap is not just a kitchen fixture but an elegant addition that seamlessly complements your surroundings.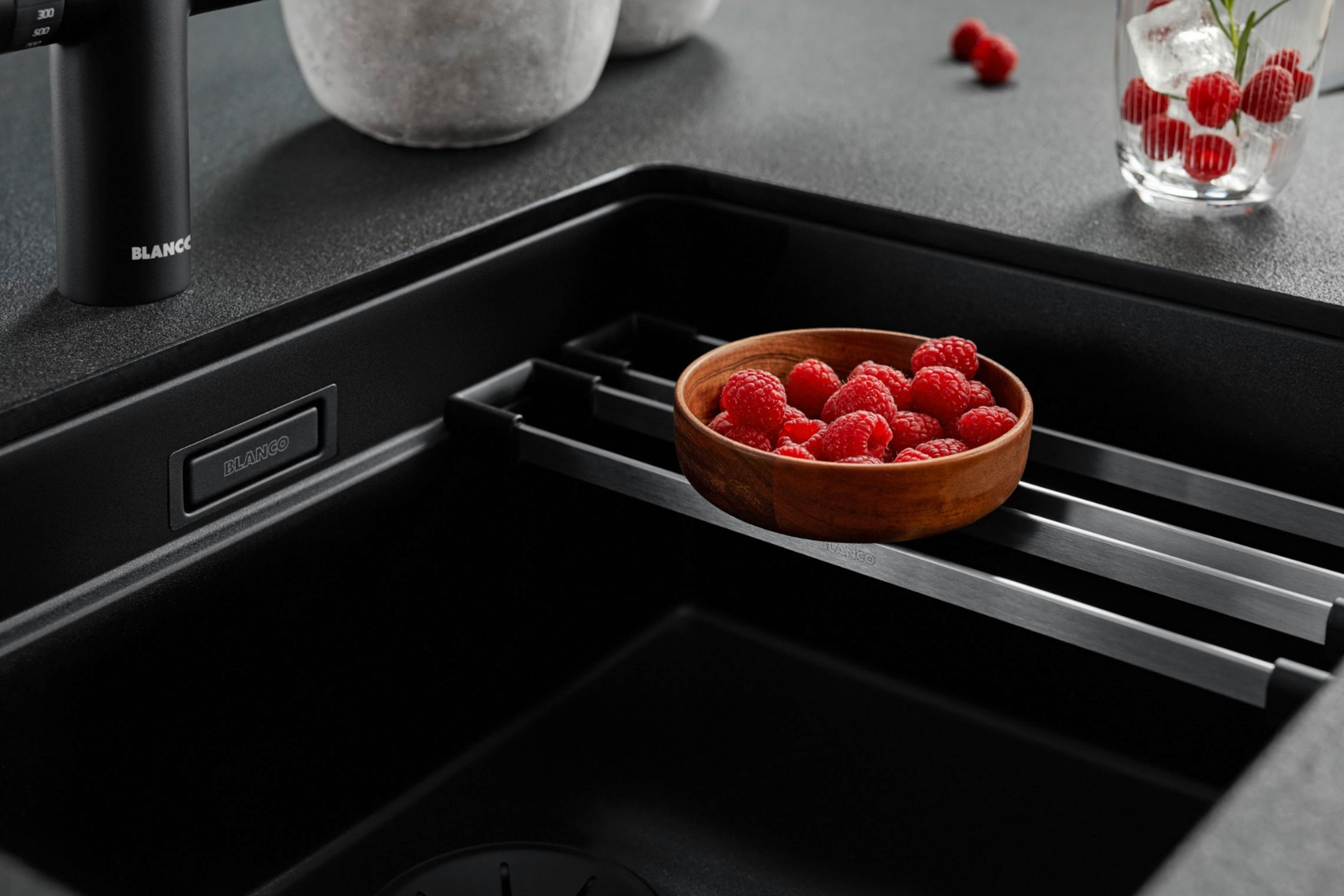 Sink into this: ETAGON 500-U & ETAGON 700-U
Introducing the epitome of sink innovation for your home – The ETAGON 500-U. Boasting a generous staggered bowl, it's designed to elevate functionality in your culinary haven. What sets it apart is the integrated step, creating an additional functional level that's perfect for multitasking. This clever system concept features versatile ETAGON rails, offering customizable space for all your needs. For those who appreciate undermount installations, this sink is the ideal partner for high-quality worktops, ensuring a seamless, stylish integration into your kitchen. Say goodbye to ordinary sinks and hello to a new level of kitchen sophistication.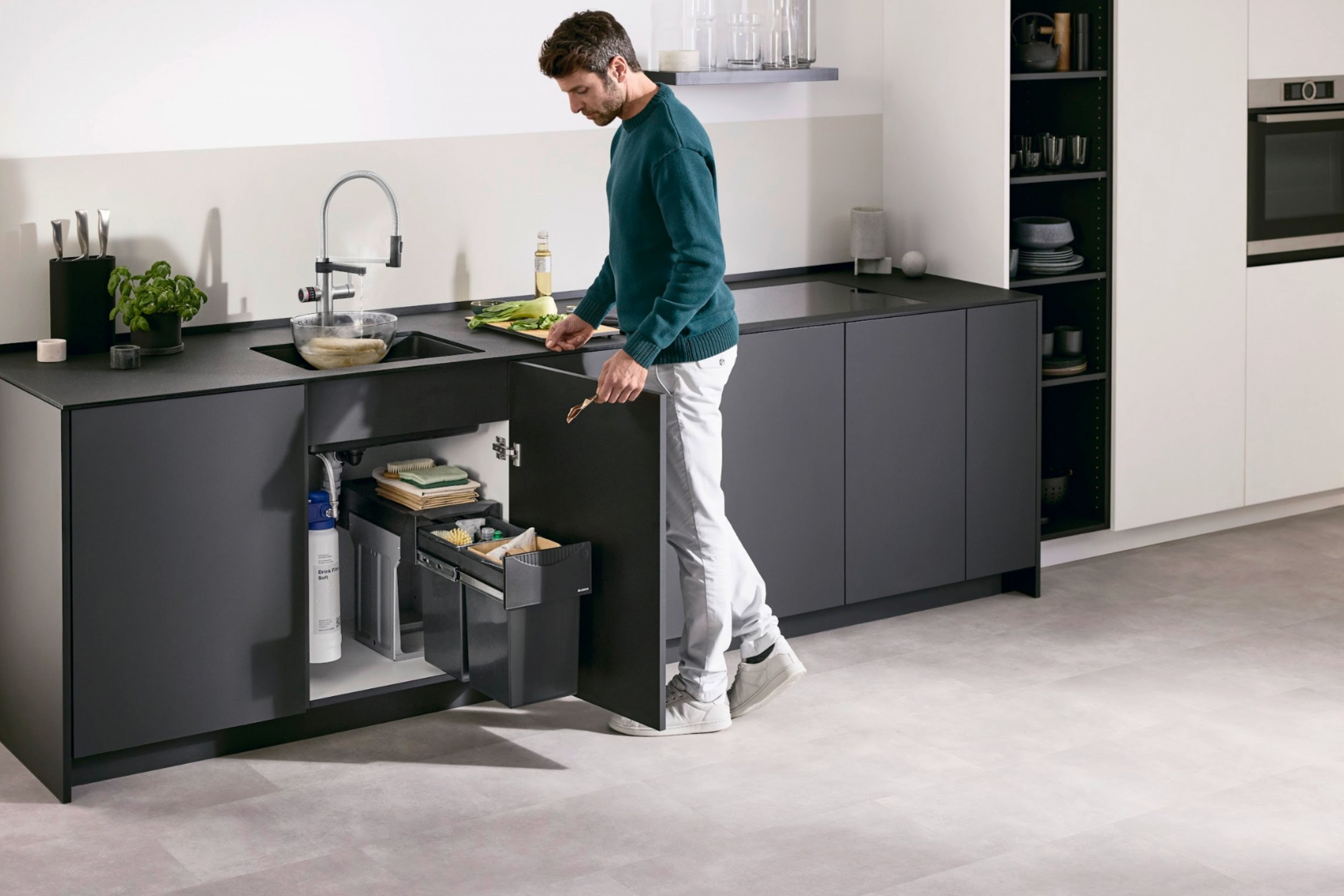 Bin there, sorted that: BOTTON II 30/2
Embarking on a journey towards sustainability in your urban abode has never been more convenient, thanks to BLANCO's innovative storage waste system, BOTTON II 30/2. What sets it apart is its flexibility – easily positioned in your base cabinet and a breeze to install on the floor with just four screws. The U-shaped steel sheet profile guarantees sturdiness, and its bins designed for your convenience, can be effortlessly removed by simply lifting them upwards, courtesy of the comfortable full extension. Crafted with high-quality plastic, this functional design not only streamlines your sustainability efforts but also adds a touch of elegance to your home, proving that conscious living can indeed be stylish.
Experience these live product displays at the following locations
W Atelier / Volume 5 / Ferrara
This post was brought to you by BLANCO.
Promotion: 
BLANCO is running a special bundle promotion from the 11th November, while stocks last. 
Bundle 1 ETAGON 500-U, EVOL-S PRO + BOTTON II 30/2 at S$3688 (U.P $5,086)
Bundle 2 ETAGON 700-U, EVOL-S PRO + BOTTON II 30/2 at S$3888 (U.P $5,185)