In the hands of Happe Design Atelier's Ong Choo Yih, this executive condo was transformed into a pure Japandi haven, reflecting the homeowners' love of Japanese culture and their many skiing, driving and backpacking trips overseas.
FACT FILE
Space: Executive condo
Size: 495 square feet
Location: Choa Chu Kang
Designer: Happe Design Atelier
Reno period: Four weeks
Living and bedroom
A versatile and multifunctional space, the living area consists primarily of a custom-built platform covered in tatami mats; these were imported all the way from overseas for that authentic Japanese feel. The platform functions as a sitting area while relaxing, playing video games or sharing tea with loved ones, then transitions into the homeowners' bed in the evening. This multifunctionality reflects the Japanese idea of compact living, which is particularly suited to this home's petite size.
Sliding door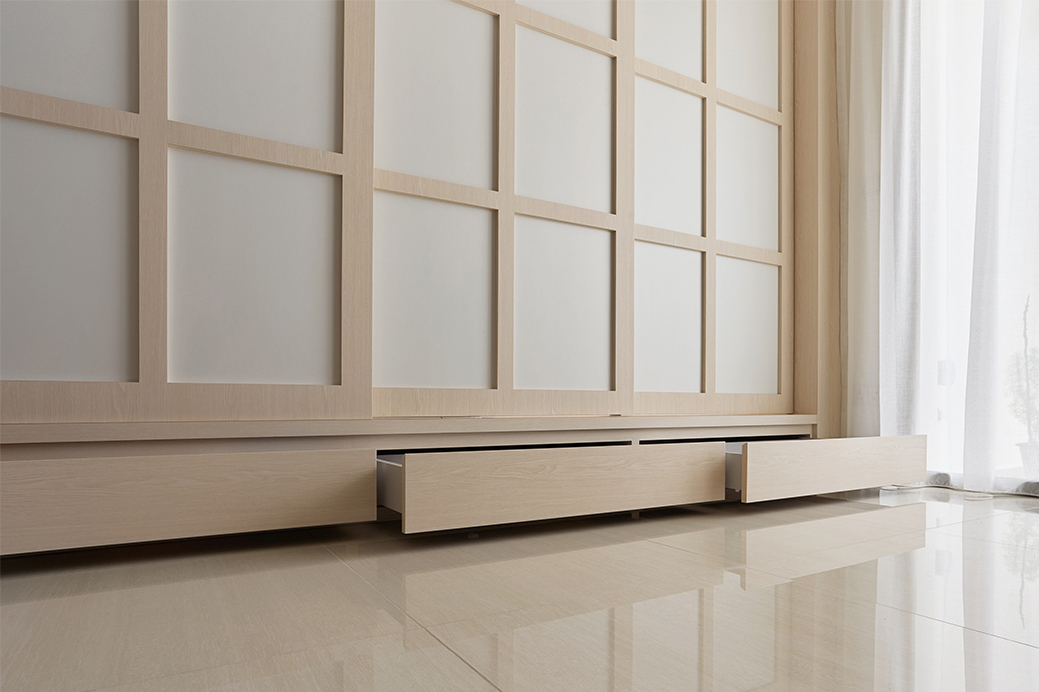 Designed with a clever pocket door system, the entrance to the living-cum-bedroom can be slid open all the way until it disappears into the wall for brighter, more spacious surroundings. While the team wanted to propose the traditional Shoji (a type of translucent paper) for the door, it would have been too difficult to maintain over time and was thus replaced with solid wood panelling. Built-in drawers finish off the entrance for some extra storage space.
Storage space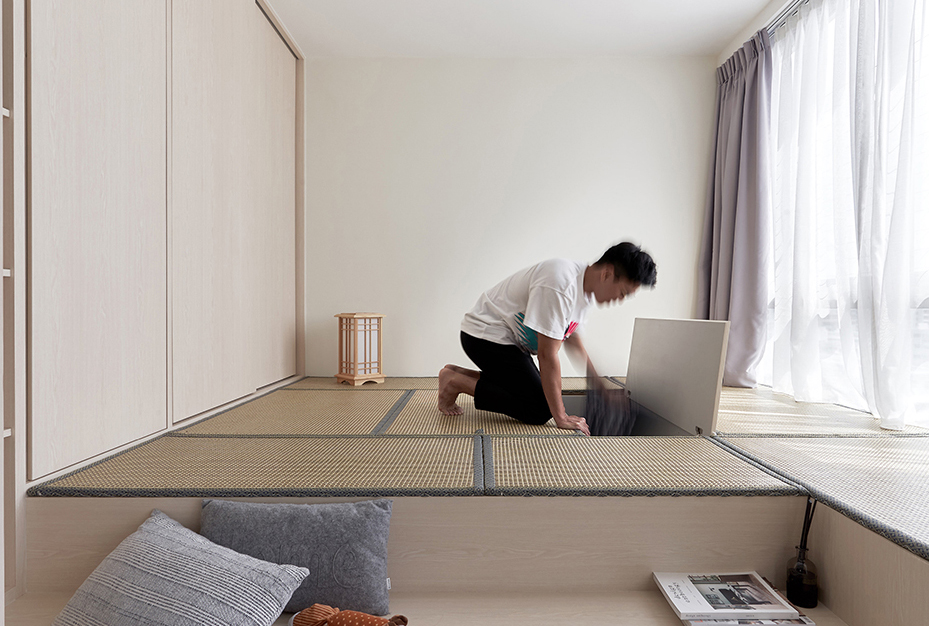 Beyond serving as a seating area and bed frame, the custom platform also houses much of the room's storage space. The size of the various storage compartments was determined by the homeowners' extra furniture, luggage and other belongings, making it a perfect fit for all of their knick-knacks. One of the largest compartments contains the couple's bedding during the day, making it easily accessible and quick to set up at night.
About Happe Design Atelier
A design studio that seamlessly integrates aesthetics and functionality to create cohesive spatial experiences. Established in 2012 by a group of enthusiastic designers that are driven to create maximum impact within space constraints and the limits of functionality.
Contact
37B Kreta Ayer Road
Singapore 089001
Tel: 6612 1485
[email protected]
hda.studio
This post was adapted from an article originally published in IdealHomes 2021.