Mobile devices and computers are becoming more and more synonymous with home entertainment, especially with the plethora of alternative streaming services available now. But we think that television is still the ultimate home entertainment device. Read on to find out why.
Immersive viewing experience
Cinemas were considered the only place where you can obtain the ultimate immersive viewing experience for movies – until now, that is. With rapid technological advancement, it is now possible to integrate a cinema experience in the comfort of your own home. With Samsung's state-of-the-art SUHD TV with Quantum Dot and Soundbars in both flat and curved ranges, you will be able to create your personal home theatre. The curved nature of the TV screen depicts the moving images on screen more realistically. What's more, you no longer need to strain your eyes to take in the entire breadth of the screen, unlike that of a flat TV. And if you are looking for a much more impactful experience, the Samsung HW-K950 Soundbar powered by Dolby Atmos with 5.1.4 channels comes with up-firing speakers for a complete surround-sound experience, something that your mobile devices can never replicate.
Vivid picture quality
Whether it is playing games or watching TV, low-resolution picture quality is definitely a major pet peeve for most people. Samsung's SUHD TVs offer a truly amazing viewing experience with its Quantum dot display technology that displays true-to-life images with vibrant colour contrasts. Samsung's SUHD TVs are also able to display HDR content. This means that you will be able to enjoy images of higher luminosity, resulting in a superb, photo-realistic on-screen experience.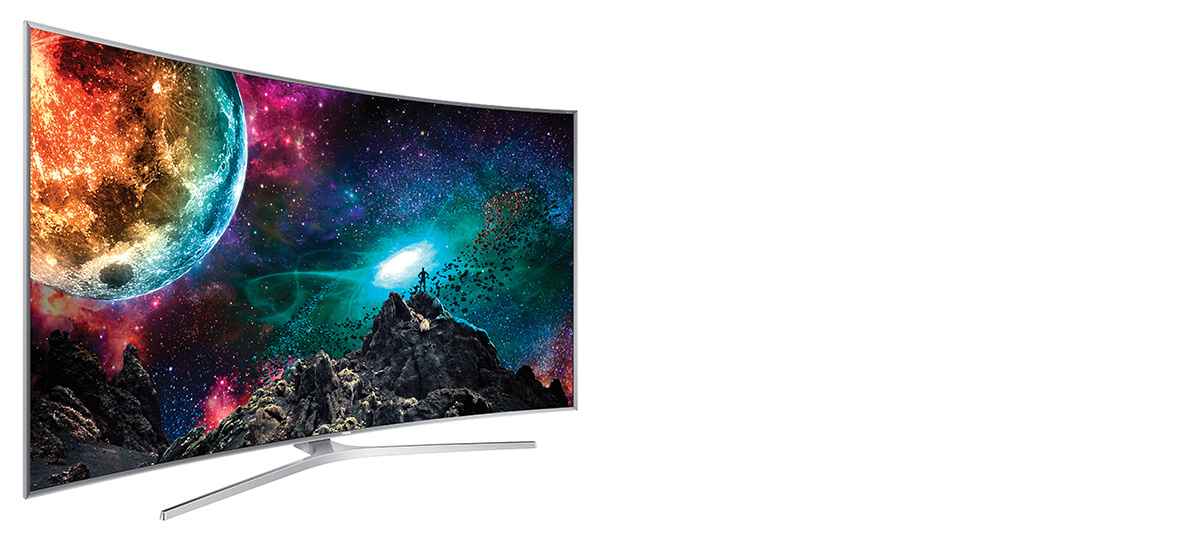 Seamless connectivity
This is the era to bring your online show watching habits from your mobile devices to the big screen in your home. The new generation of Smart TVs is equipped with Internet and web features, and since we are spending so much time in front of a screen anyway, wouldn't it be more enjoyable catching up on your favourite online shows on a larger screen in ultra high-definition? With the Samsung SUHD TV, everything can be controlled within the palm of your hand thanks to the newly enhanced Smart Hub. This Smart Hub allows you access to a huge variety of content, including the highly popular Netflix, YouTube and Eleven Sports.
Family sessions
In this digital age where every family member has his own mobile device to watch online shows previously inaccessible by the normal 1080p resolution TV, families can now get together to enjoy shows available through Smart TVs. Watching your favourite shows as a family is not only an enjoyable activity for everyone, it can also foster camaraderie between you and you loved ones, bringing the family closer than before. With the Samsung SUHD TV, transforming your living room space into a family entertainment-cum-gathering area has never been easier. Aside from web features, Samsung's SUHD TVs are also compatible with most smartphones, allowing users to cast what they are watching or working on, onto the TV screen.. Such sharing on the SUHD TV has been made easy for non-Samsung mobile devices too, with the Samsung Smart View app. Now you can enjoy a trip down memory lane together your loved ones when you bring videos, photos and music from your devices wirelessly to your TV.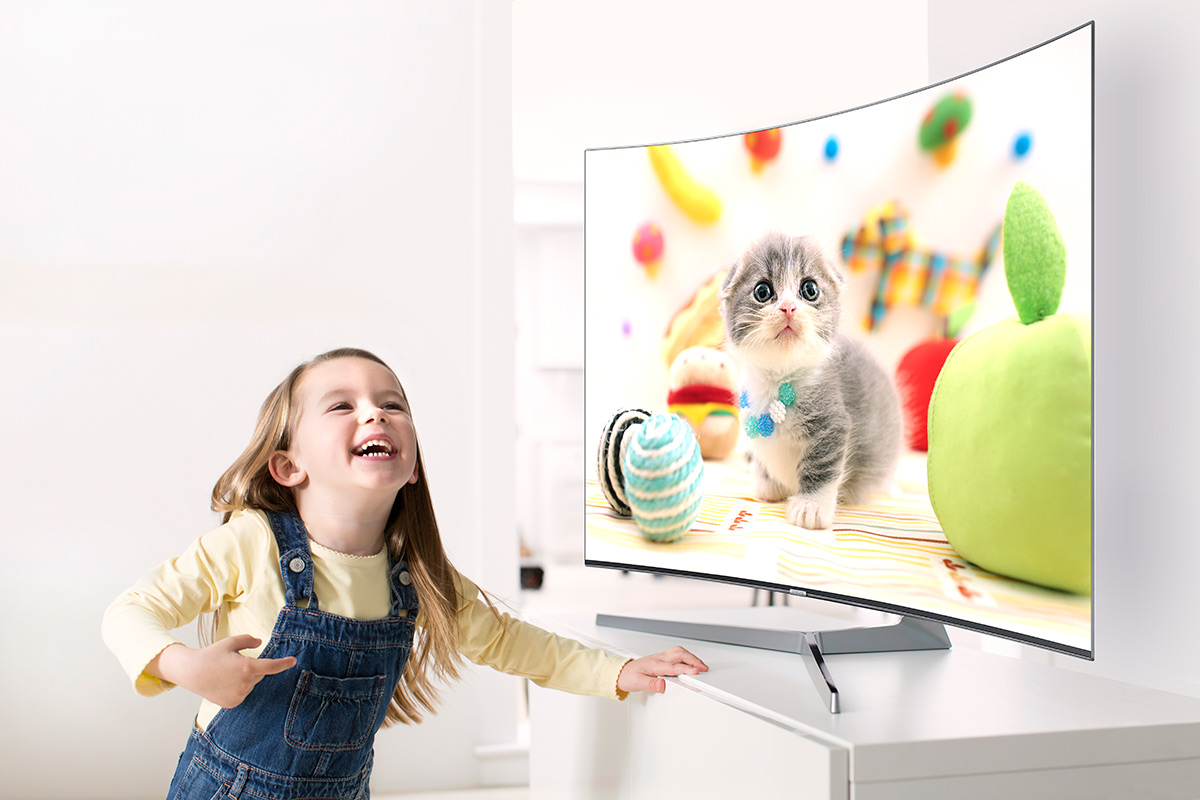 Living room centrepiece
The TV is an indispensable piece of furniture in the living area at home, and it is often displayed at a prominent position in the room. We all used to find ways and means to conceal our gargantuan TVs, but with the sleek and slim TVs being manufactured nowadays, not only do they complement your existing furniture collection, they can even add aesthetic value to your interiors with minimal effort. The latest Samsung SUHD TVs are beautiful and functional – they are incredibly thin with a streamlined design and a boundless screen.
This post was brought to you by Samsung.
Image credits: Samsung