With a vast variety of taps and sinks, hand showers and rain showers available in the market today, designing and purchasing kitchen and bathroom fittings can be a daunting task for any homeowner. As such, GROHE – the world's leading brand in sanitary fittings – has come up with a showroom that allows its consumers to visualise how various fittings can seamlessly fit together to create functional yet beautiful spaces. Making the process simpler and more enjoyable, consumers in Singapore can now enjoy the "Pure Freude an Wasser" (Pure Joy of Water) experience at the German brand's first fully-owned and operated flagship store in the world.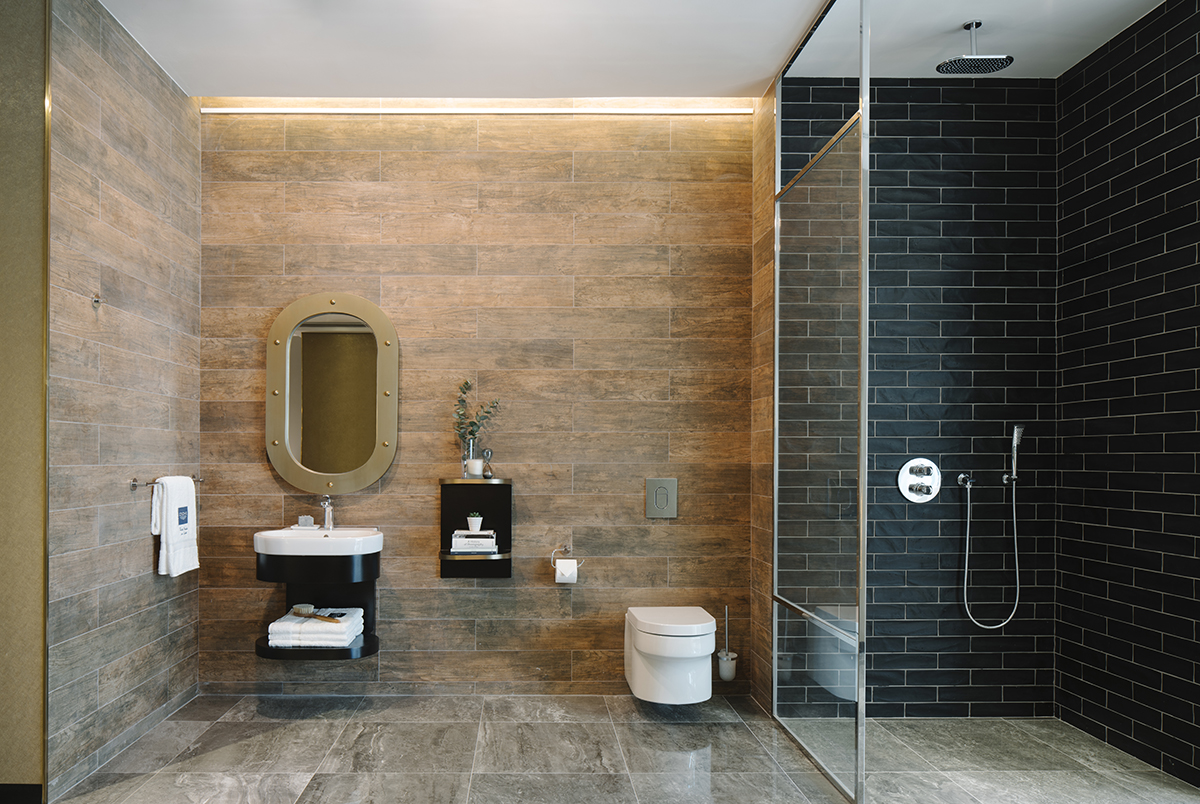 Spanning over 6,000 square feet across 2 levels, the GROHE SPA located in Orchard Road is an expansive showcase of luxurious bath sanctuaries and award-winning collections for both the bathroom and the kitchen. In addition, the brand's latest and most innovative water technologies that are brought to life throughout the store will no doubt be inspirational for both designers and homeowners alike.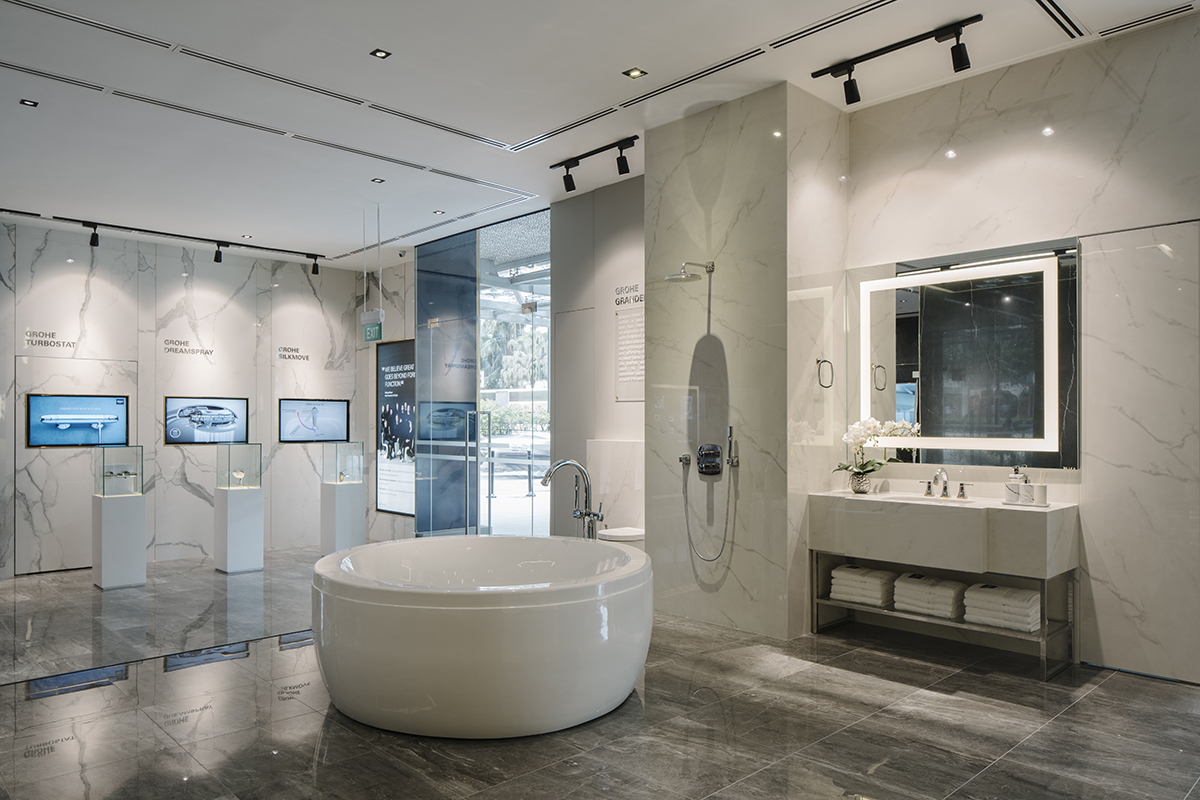 An homage to the vast number of GROHE collections and products that have been featured in many of the world's high-end spas and hotels, each of the 7 opulent bathroom suites have been recreated to tell a unique design story and serve as testimonials of why the brand is so popular with architects, designers and developers across the industry. But more importantly, the GROHE SPA hopes to change the way consumers interact and experience their products.
Besides walking through the bath sanctuaries to learn more about different products featured, customers can also visit the live water areas to experience first-hand GROHE's DreamSpray technology that's at the heart of every GROHE shower. In the live kitchen area, you can also try GROHE's Minta Touch technology the tap can be turned on and off with a touch of your arm, leaving your hands free to handle other tasks in the kitchen.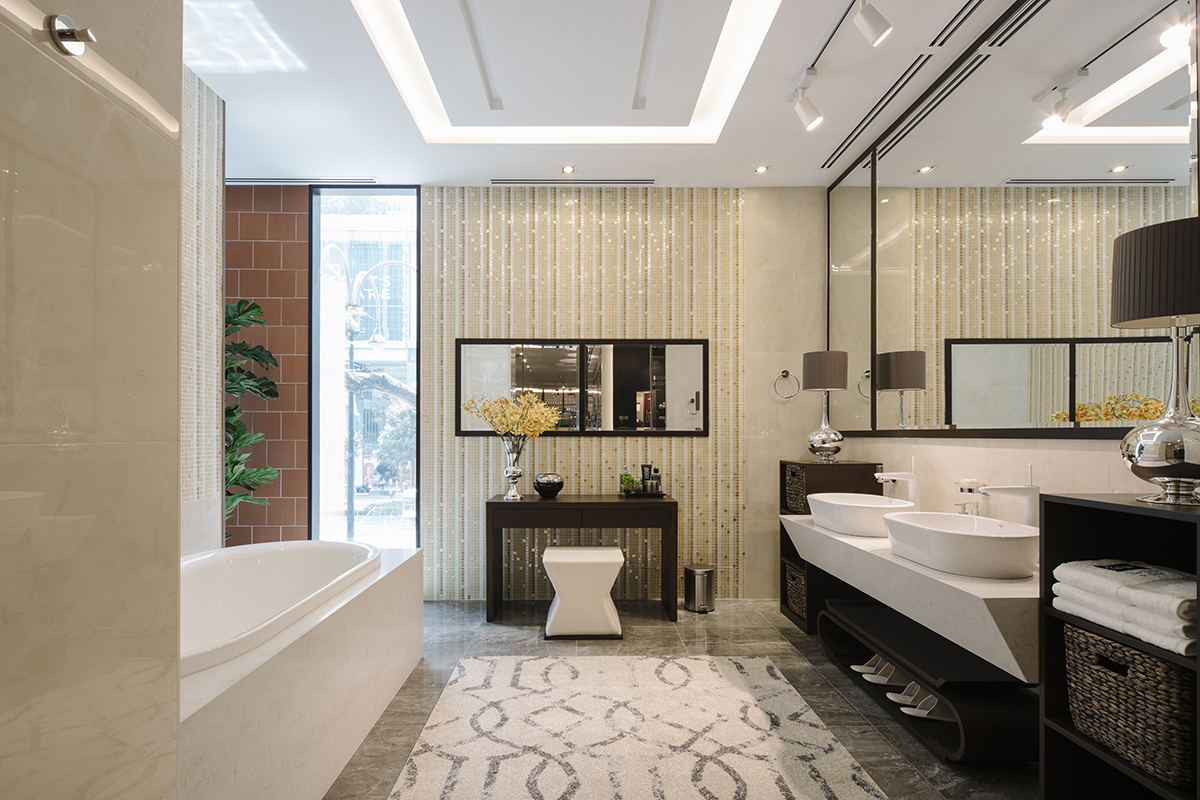 Further enhancing the consumer experience, the GROHE SPA is also equipped with various smart technologies that allow you to better visualise and plan your selections. One such example is the built-in Shower Configurator which employs virtual reality (VR) tech, allowing you to customise and experience your preferred shower system before making a purchase, all without actually getting wet.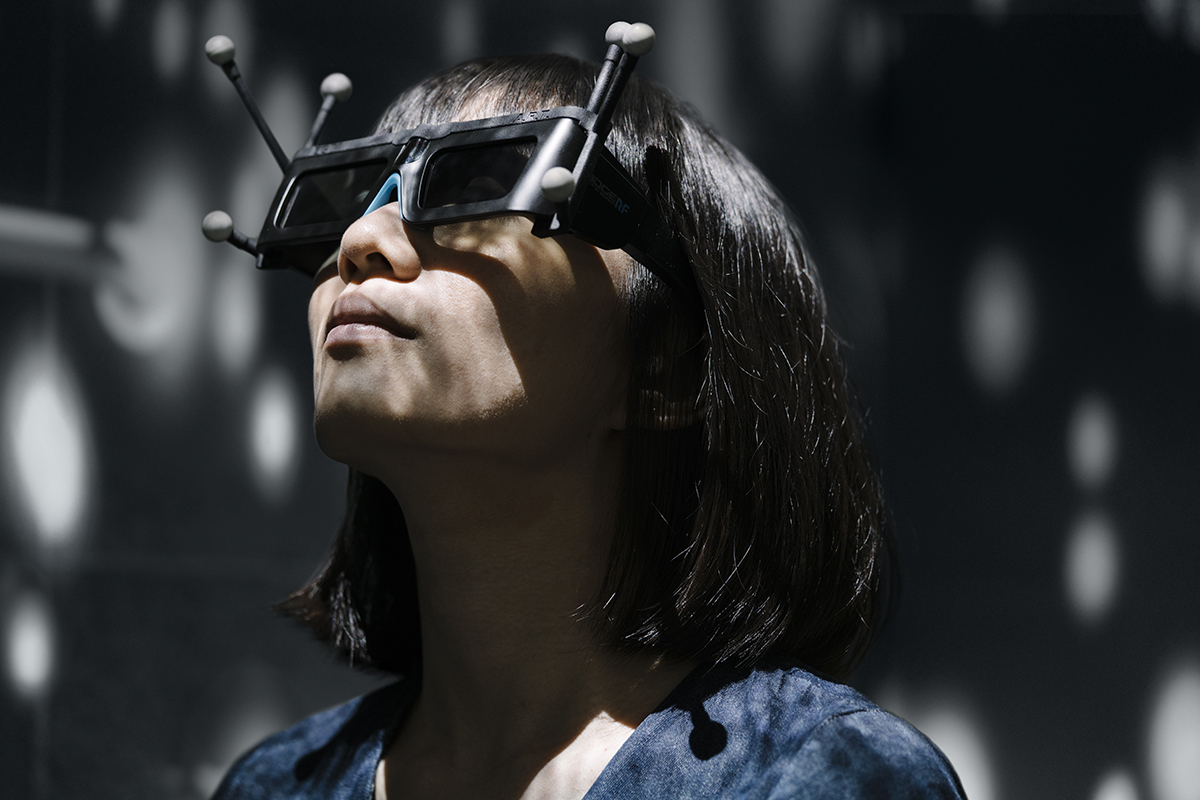 Whether you're furnishing your new abode or simply looking for an update, it's definitely beneficial to invest in quality fittings to create your own personal hydrotherapy at home. And with its inspiring mock-ups and an extensive selection of products, the GROHE SPA is a great place to visit for your home's makeover.
GROHE SPA Flagship
1 Scotts Road, #01-04/05 Shaw Centre
tel: 6311 3622
This post was brought to you by GROHE