Singapore may not have as prolific a history as countries aged a thousand years or more, but its past is a colourful one, and one that can be chronicled through the various buildings that have remained admidst the passage of time. While they may not be used for their original intentions any longer, these buildings – which have been gazetted conservation building status by the Urban Redevelopment Authority (URA) to prevent their demolishment – have been given a new lease of life by new owners and projects. We shine the spotlight on five such establishments that have been recently updated with fresh purpose.
Temasek Shophouse
With roots dating back to 1830s in humble days of gambier and pepper plantations, it's no surprise that Orchard Road's rich heritage remains present in the conserved buildings and shophouses in the area. Now, one of its most well-known shophouses have been transformed into a "cradle for social impact", where sustainability and business has come together for initiatives spearheaded by Temasek Holdings.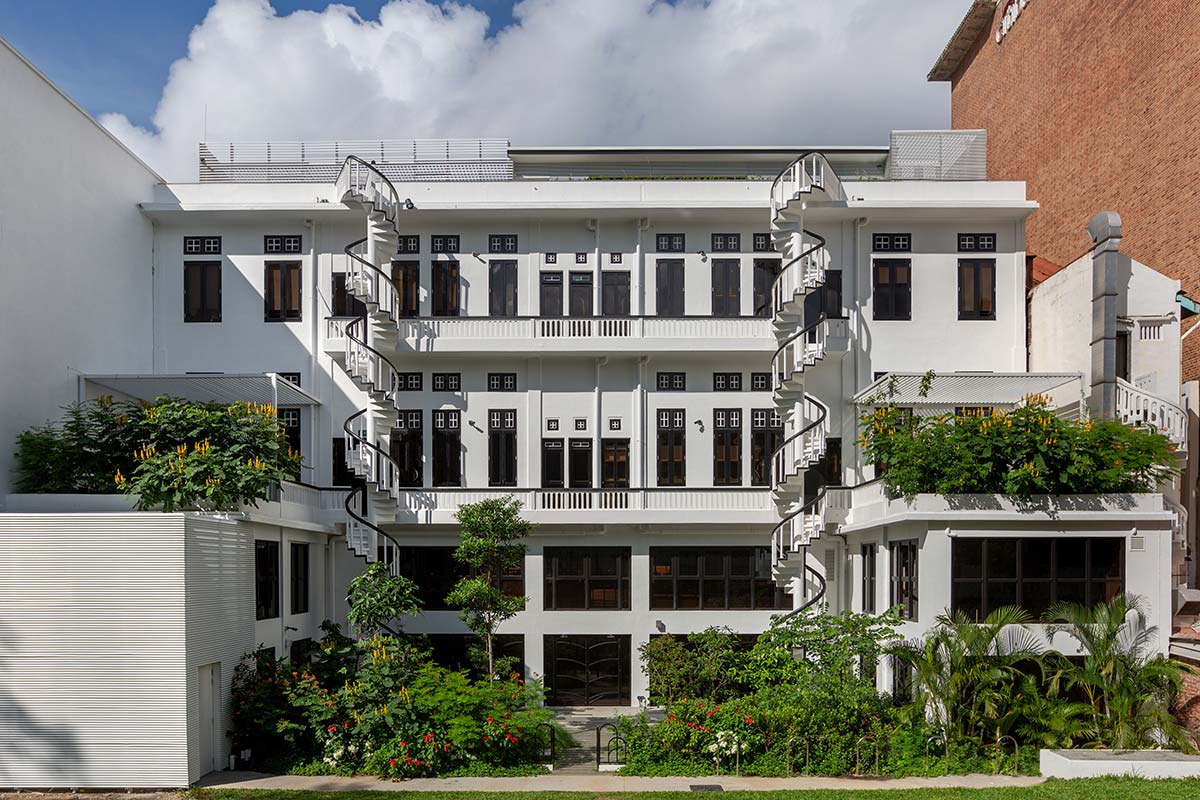 The building housing the newly opened Temasek Shophouse was built just after the first World War, and is one of the most iconic properties in the Orchard area. Situated down the road from Dhoby Ghaut MRT station, it shares its locale with the well-known McDonald House and The Cathay, both part of the Museum Planning Area in the heart of the Downtown Core.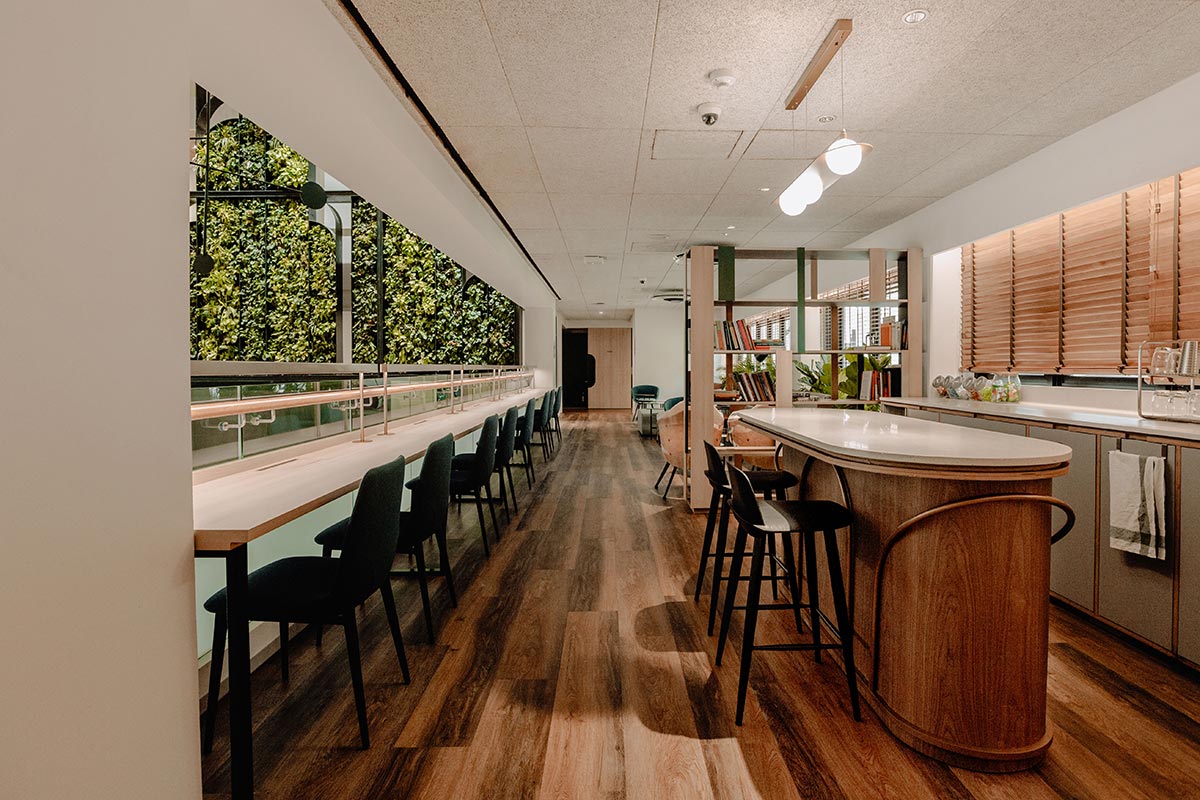 The monochromatic facade of the triple-storey building was preserved in its entirety, but its interior received an overhaul during its refurbishment, led by architectural firm Surbana Jurong and designed by interior design firm Asylum. Building on its vision of biophilic design, where natural elements is weaved into the space, a rainforest-style habitat was created through consultation with specialists from Greenology. Along with use of sustainable materials and furnishings, this space houses more than 100 local plant species, as well as a green wall in the atrium to keep the air fresh – bagging the Temasek Shophouse the Building and Construction Authority Green Mark Gold Plus Award.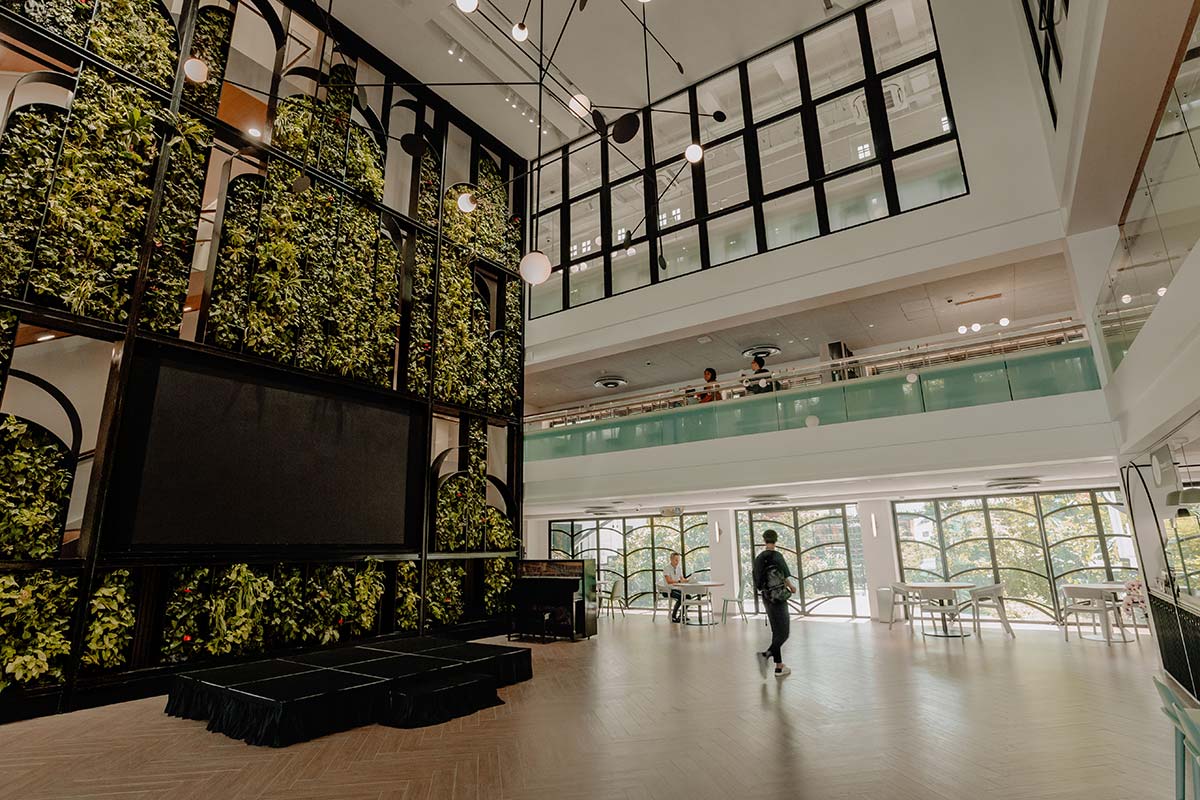 Along with the philanthropic arms of Temasek Holdings – Temasek Trust, Temasek Foundation and the Stewardship Asia Centre – the Temasek Shophouse has also offered part of the space to partners that each champion their own cause. For example, staff members with disabilities undergo skill training and are then employed at level one cafe Foreword Coffee. A quirky pop-up championing eco-friendly items you would generally find in a convenience store also serves as the Temasek Shophouse's first exhibition on sustainability – the [Not-So] Convenience Store, which features biodegradable utensils, reusable bags and more that are now plastic-free.
Six Senses Maxwell
When you think of conserved buildings in Singapore, there's a high chance that the property in mind is now a museum or a hotel. Joining the latter is Six Senses Maxwell, the boutique hotel brand's second foray into Singapore, housed in a 19th-century colonial-style building erected in 1929.
Primed for high traffic, the land where the hotel occupies was formerly that of a nutmeg plantation, before 14 separate three-storey and four-storey buildings were constructed. The buildings were later joined together to form the current hotel infrastructure, which features an Art Deco frontage, exposed brickwork and unique lion head rainspouts that has been conserved.
Veteran architect and interior designer Jacques Garcia led the refurbishment of Six Senses Maxwell, which accommodates 138 guest rooms and suites, each with custom furnishings and original art. A total of seven unique room types was created for the hotel, each with special features from brass, lacquer and marble mini bars to handmade Lafroy Brooks bathroom fixtures and rain shower heads.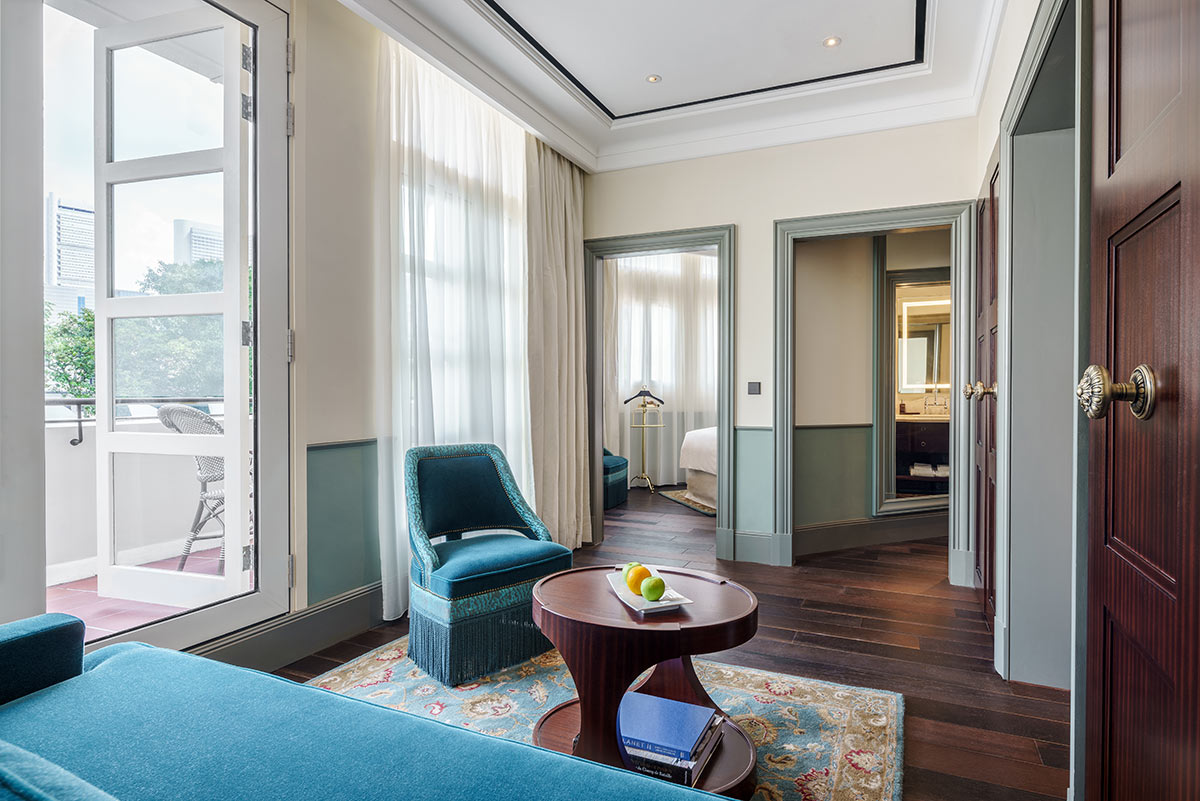 The hotel also placed much emphasis on its usage of sustainably-sourced materials. Most of the hotel floor is adorned with ethically-sourced solid African wenge hardwood floors, although stone recycled from churches and cathedrals in Italy also make an appearance here and there. The outdoor rooftop includes an 25m lap pool by Belgian firm Sempre, which is known for their use of raw and recyclable materials.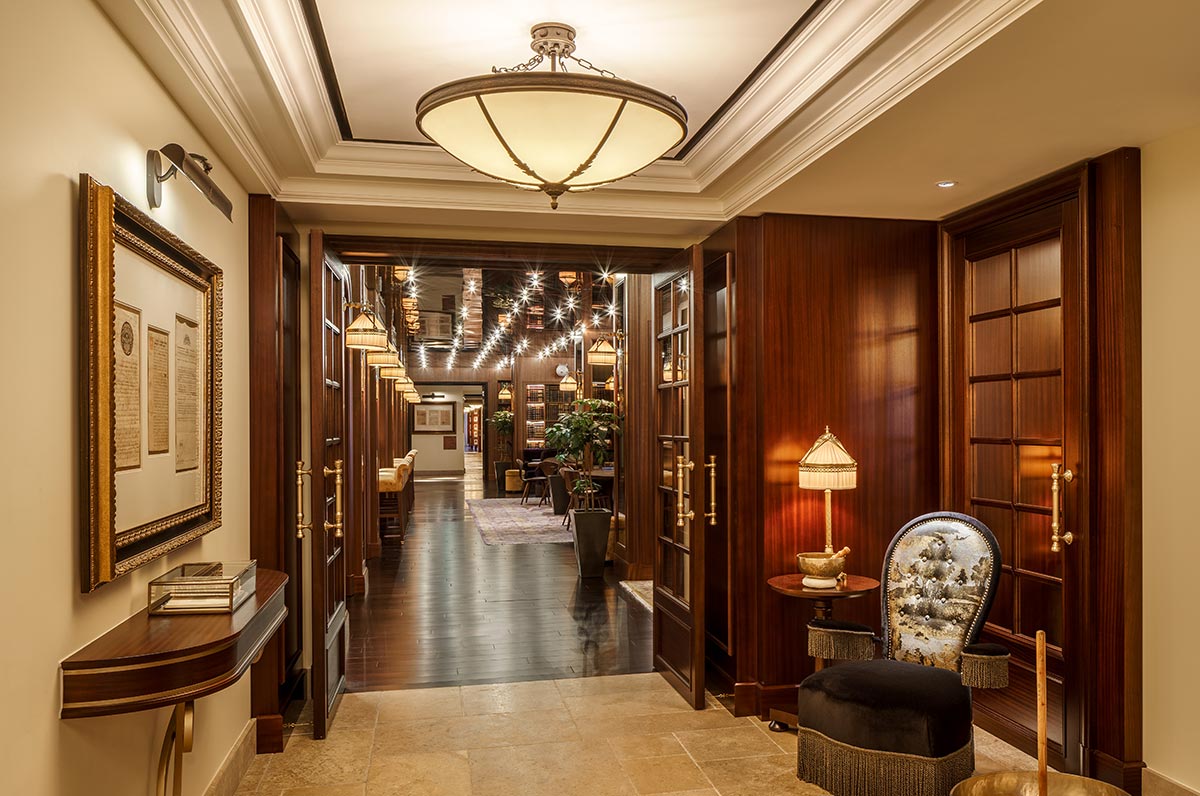 As opulent and modern as a stay here might be, the building's history remains unforgotten – the hotel has curated a culturally significant Indentures Collection, where land transaction documents marks a "paper trail" through Singapore's early years as a settlement from the 1800s, through its time under the British to its independence in 1965. These can be found on the walls alongside pictures in frames, the hotel's way of celebrating its building's bountiful past.
56KSR
Nestled amongst a row of quaint shophouses, the storied 56KSR has set its roots deep in the history and community of one of Singapore's oldest shophouses. The homeowner had been a strong supporter of the local conservation movement, so when two units in the Joo Chiat Conservation area had gone on sale, they were quickly snapped up and trusted to key principals Diego Molina and Maria Arango of architecture firm Ong&Ong to create his perfect dream home.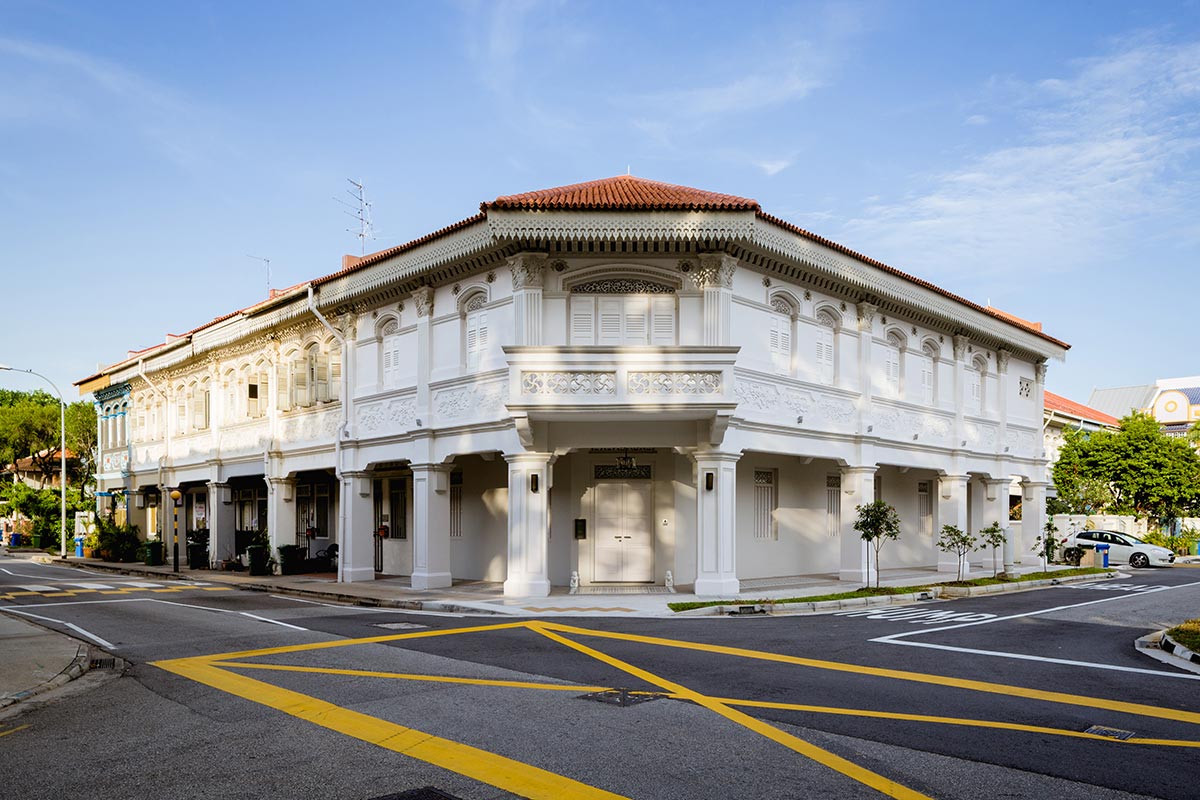 Preserving the facade of the shophouse, the pair had worked over a period of 16 months to ensure both units – a corner shop and its accompanying second level residence – looked authentic and kept its classic Art Deco appearance. The original materials were sourced and used where possible, and muted colours were used to accentuate traditional elements or replicate the original shophouse's aesthetics.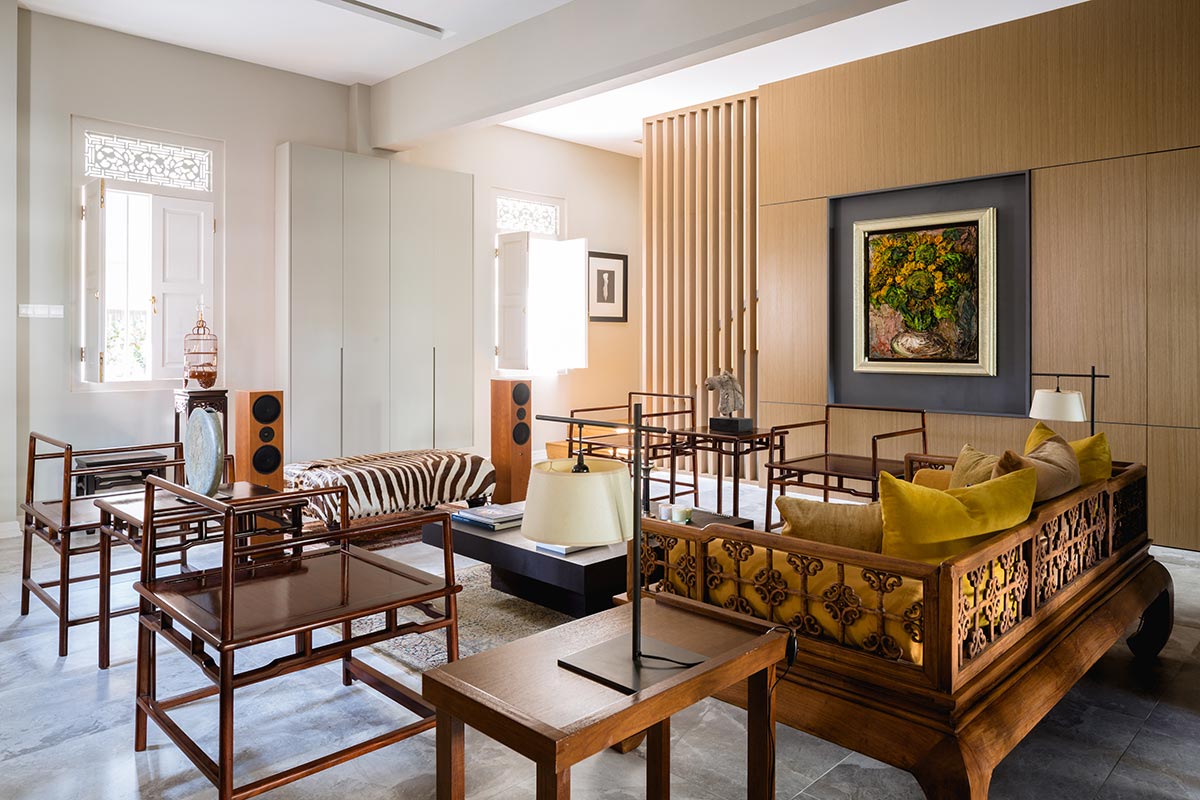 While the exterior kept close to the traditional shophouse look, the interior was made a touch more contemporary. The entrance and interior layout had been crafted using sustainable materials, and the home's Zen garden allowed for greens to flourish and create a soothing oasis for the family.
Despite its long history as a shop with many a customer coming and going, the home was structured to – and remains – a private space, as a concealed ground level staircase to the second level separates the store from the row of adjoining shophouses.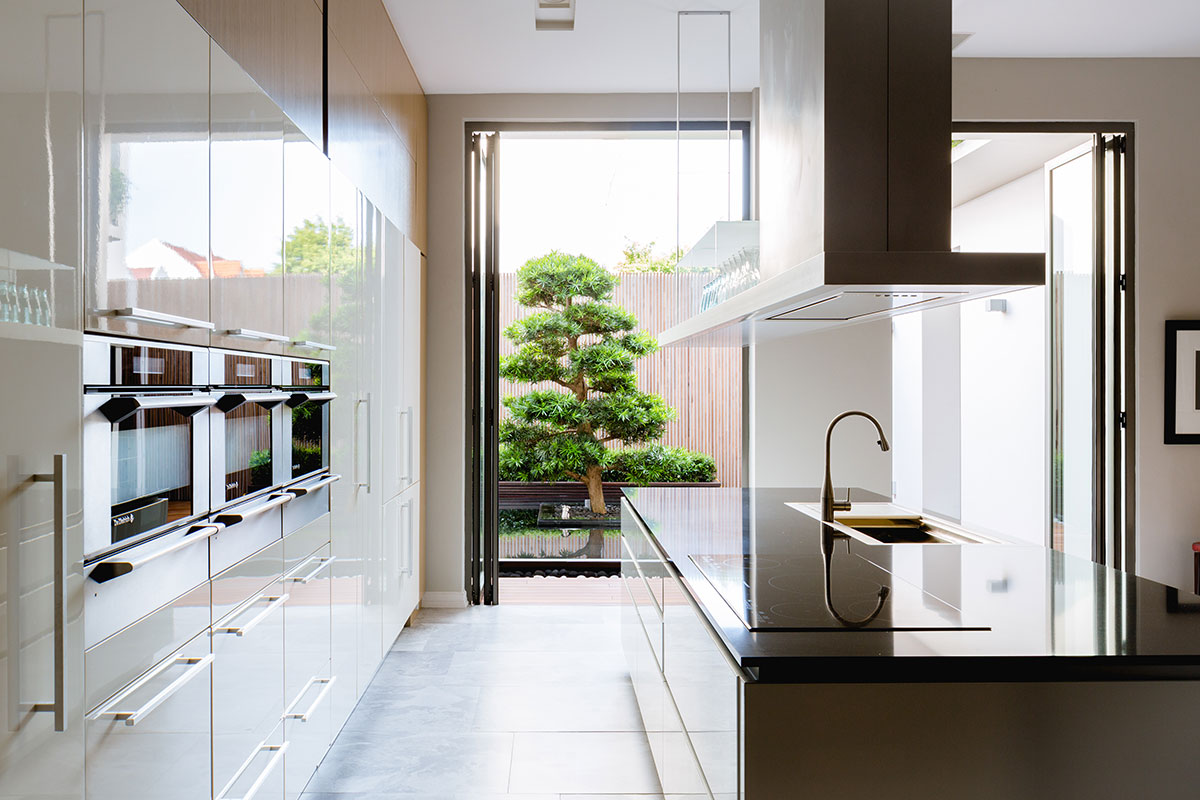 Melding both traditional and modern methodologies, 56KSR pays tribute to the heritage of Joo Chiat while being a fitting family home for the present times.
The Alkaff Mansion
While over a hundred years have passed since it was first built to be a weekend home of a member of the prominent Alkaff family, the Alkaff Mansion remains a sight to behold at the summit of Telok Blangah Hill – a two-storey Tudor-style bungalow surrounded by lush greenery with a view of the ocean. A new slew of cafes, restaurants and bars under the established 1-Group could make this former colonial home into an all-new food and beverage haven.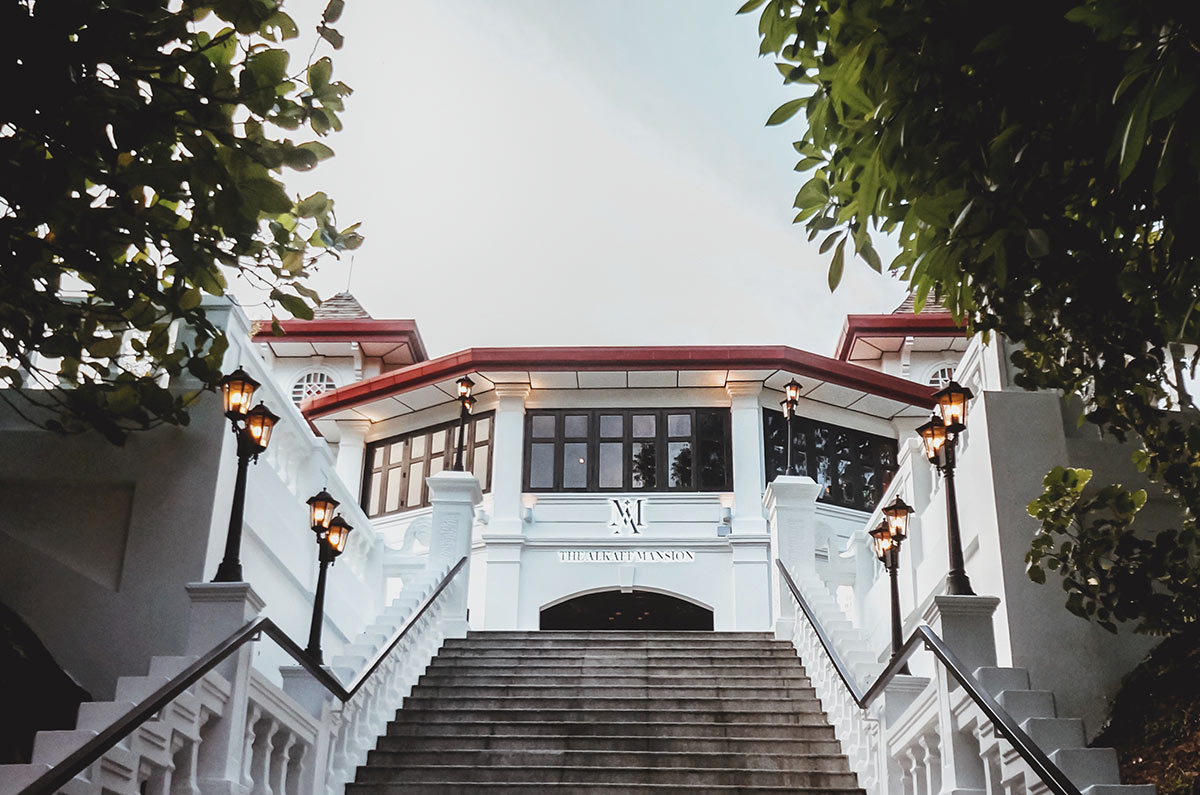 Up till the 1930s, the Alkaff Mansion had enjoyed popularity as a high society party venue, until it was abandoned after the Second World War. It then became the headquarters for the World Buddhist Society in the '70s. It housed two different restaurants in two separate time periods – during which the house was accorded the conservation building status by the URA in 2005 – before the Singapore Land Authority took over the property once again in 2018 and awarded the premises to its current owners.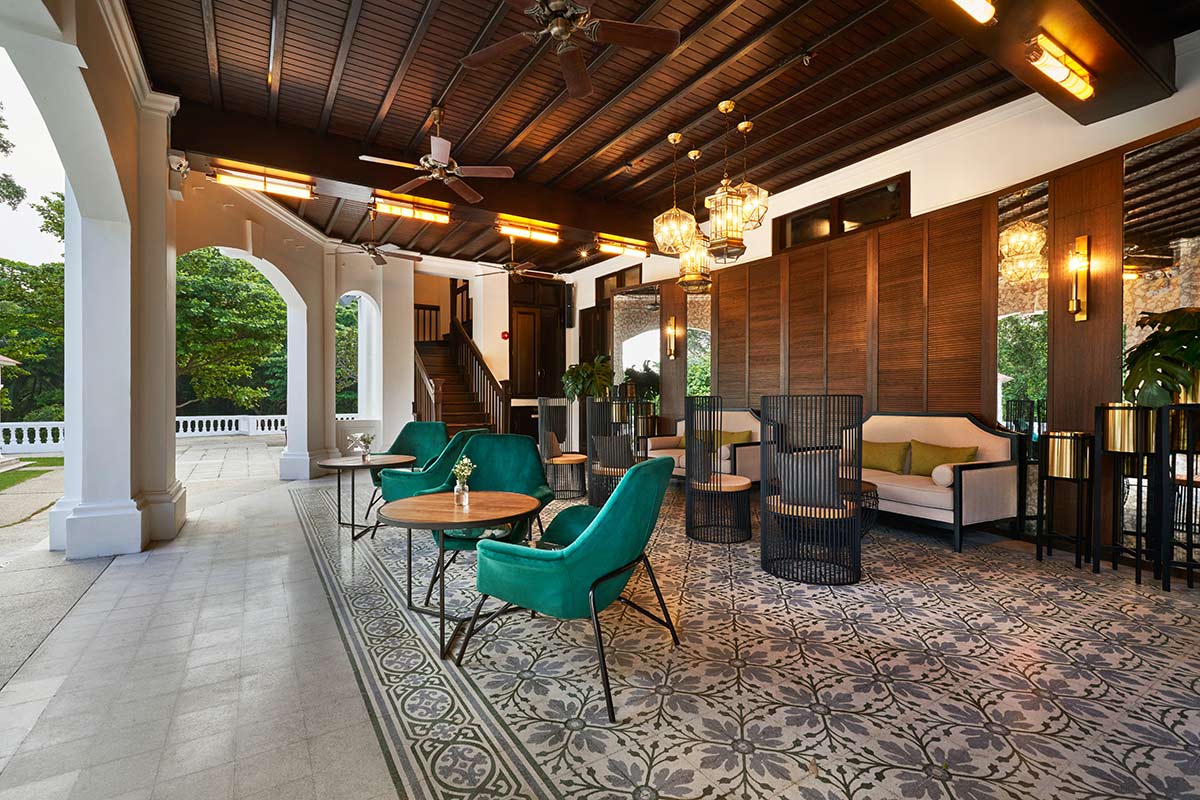 And the 1-Group has done wonders in altering the quiet alcove into a bustling food destination. Award-winning Spanish restaurant UNA, previously at One Rochester, opened its doors in the relaunched mansion on 21 April this year along with an authentic San Sebastian styled Pintxo bar known as Txa, and alfresco outfit Wildseed Cafe.
The bungalow itself was transformed into a Spanish Basque paradise – making use of its European-styled motifs, board stairways and elaborately designed tiles, it seems to transport visitors into another country. A white stone balustrade surrounds the space, and turrets on either side allows the building to appear larger. The lower courtyard was also christened the Grounds of Alkaff for the new concepts, which has seen the mansion being used for high level Ministry meetings and a number of festivals and pop-ups.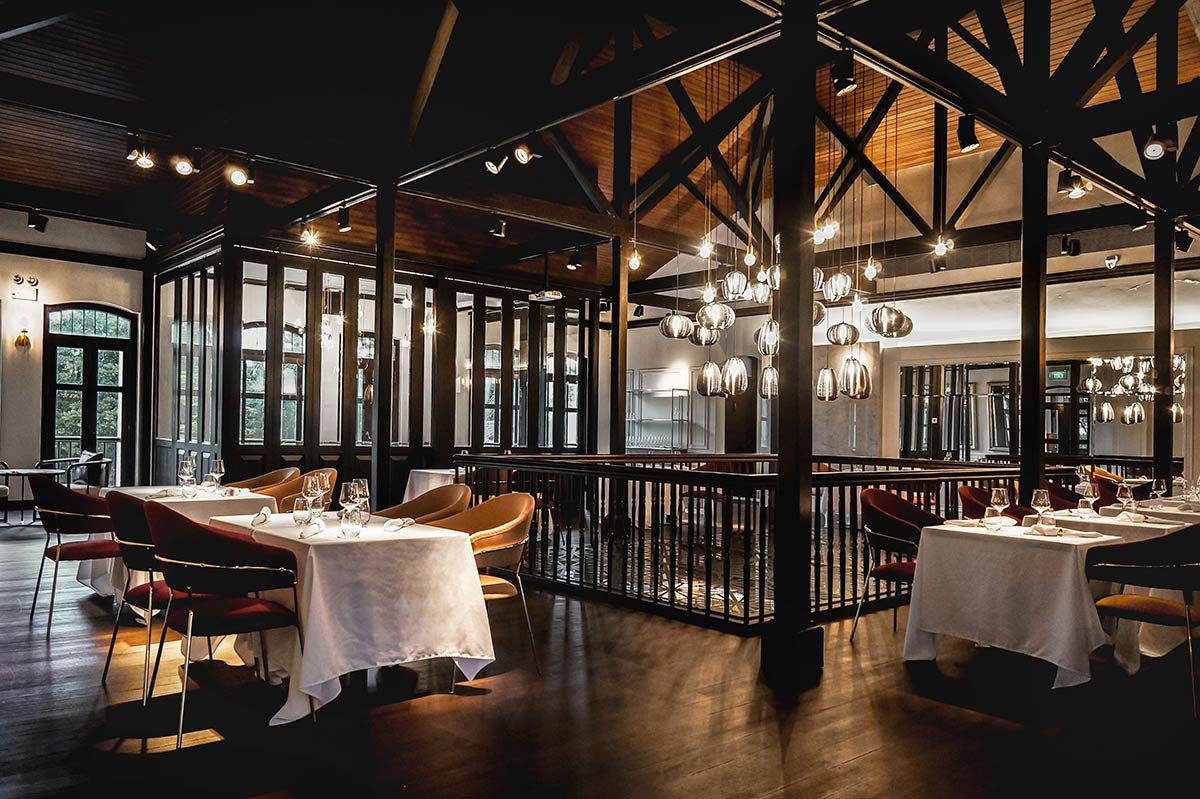 With business flocking back to this hill-top destination, the Alkaff Mansion could once again rise up to become the party and lifestyle venue of choice.