It's no secret that the 70s are back. Nostalgic and comforting, the interior design style from this era is not only making its way back into our homes with bold patterns, warm colours and natural materials but also with a key element we see in almost every home nowadays: curves.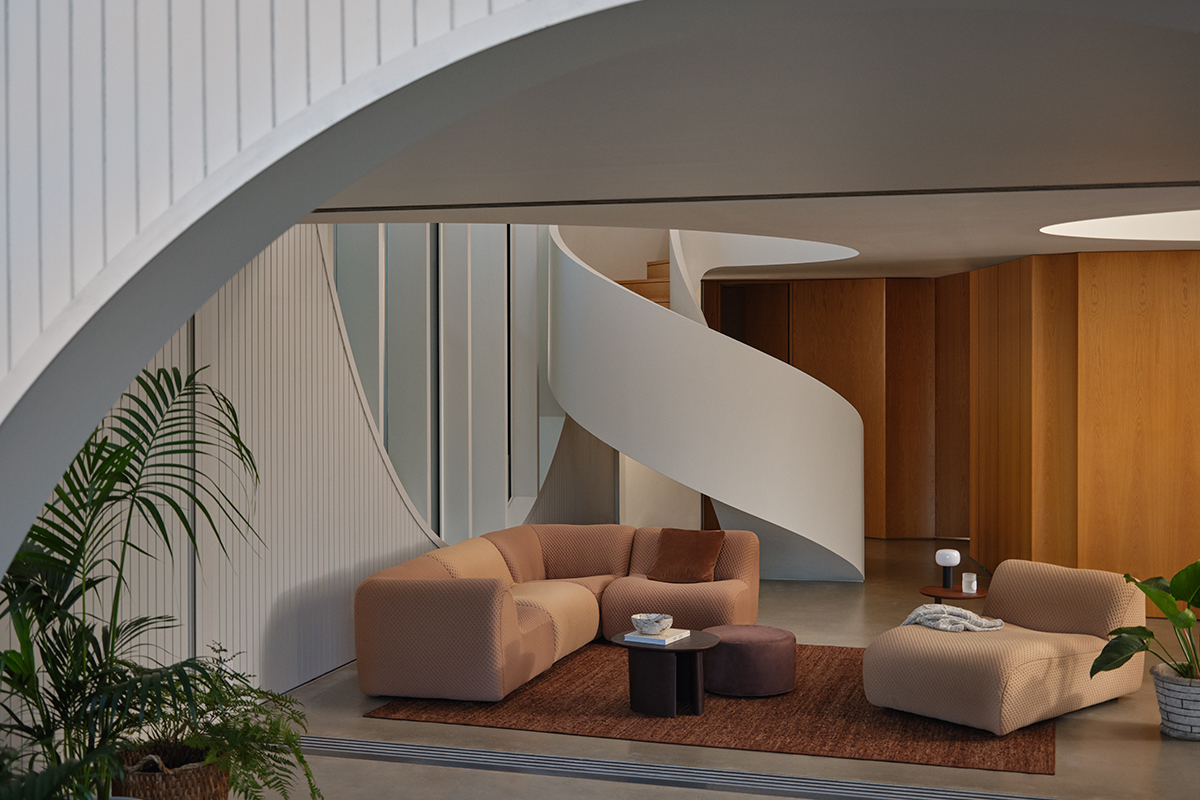 Homeowners everywhere are shifting away from clean and modern lines, instead embracing the bold curves that defined the decade. The consensus seems to be that organic shapes, earthy tones and textural finishes add warmth, fluidity and softness to any space.
This doesn't just apply to rounded niches and arched corridors, either. Curved furniture is all the rage, and there's one particularly iconic piece that's making a comeback.
The 70s are back, and so is this iconic sofa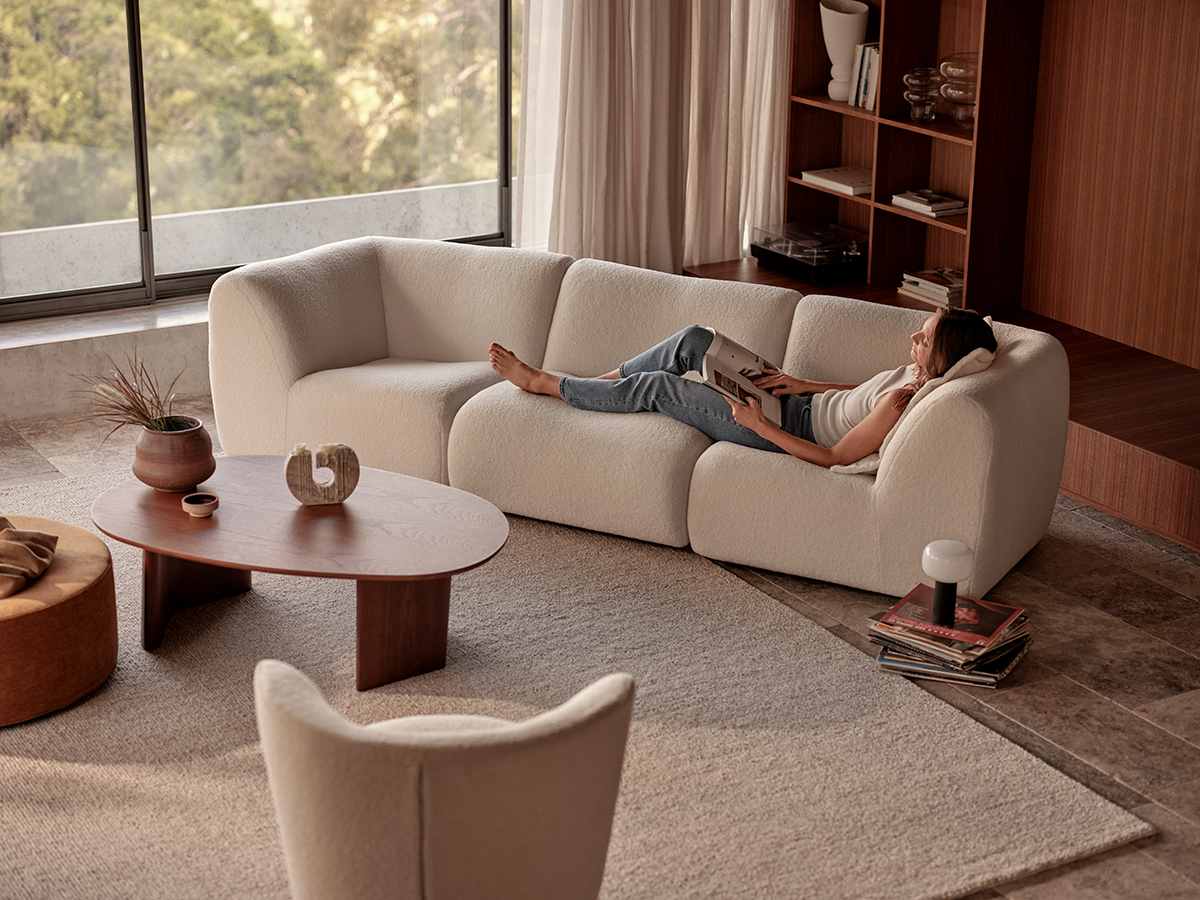 What we're talking about is the 1977 Sofa, the newest creation by Australian furniture brand King Living—although "new" may not exactly be the right word for it. It's actually a reimagined take on one of the brand's earliest creations—the historic Award Sofa—which made its debut all the way back in 1977.
"70s designs were arguably less about status and more about comfort, functionality and longevity, which is why they resonate today," shares interior design expert and King Living brand ambassador Neale Whitaker.
Taking inspiration from this mindset, the 1977 Sofa is a reinterpretation fit for the 21st century. It speaks to contemporary living with its updated, modular construction, while still hearkening back to the playful yet refined aesthetics that made the 70s so iconic in the first place.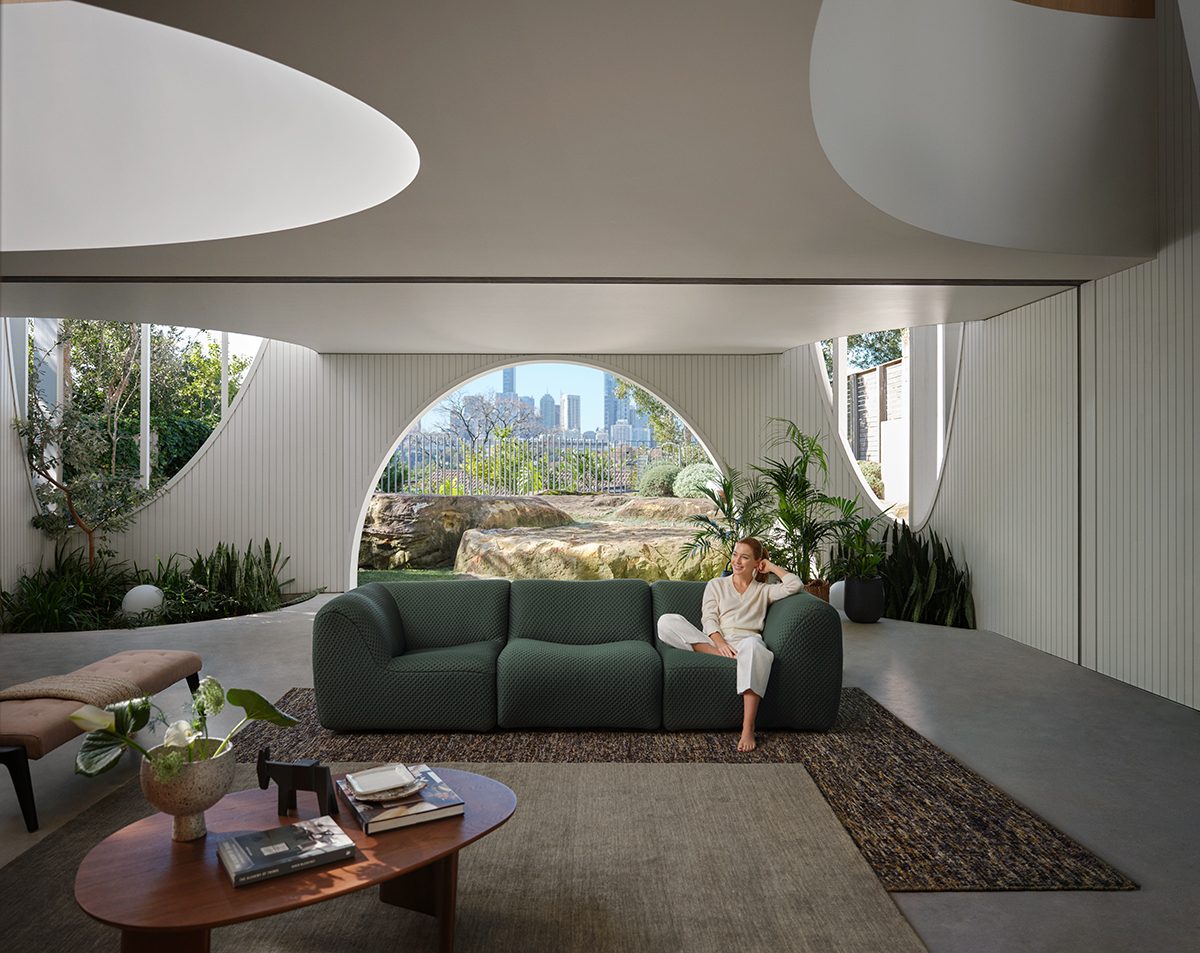 The various modules that make up the sofa can be combined and rearranged into countless configurations, making it an adaptable piece that evolves with your changing lifestyle and space requirements.
On top of that, multiple comfort layers in varying densities of CFC-free, high-resilience foams and fibres ensure supportive seating and unrivalled comfort.
Made specially for the 1977 Sofa, two new fabric collections will give you plenty of customisation options, so you can transform your sofa into a piece that's entirely yours. The covers can be easily removed and even machine-washed at home for extra convenience.
Relax with organic curves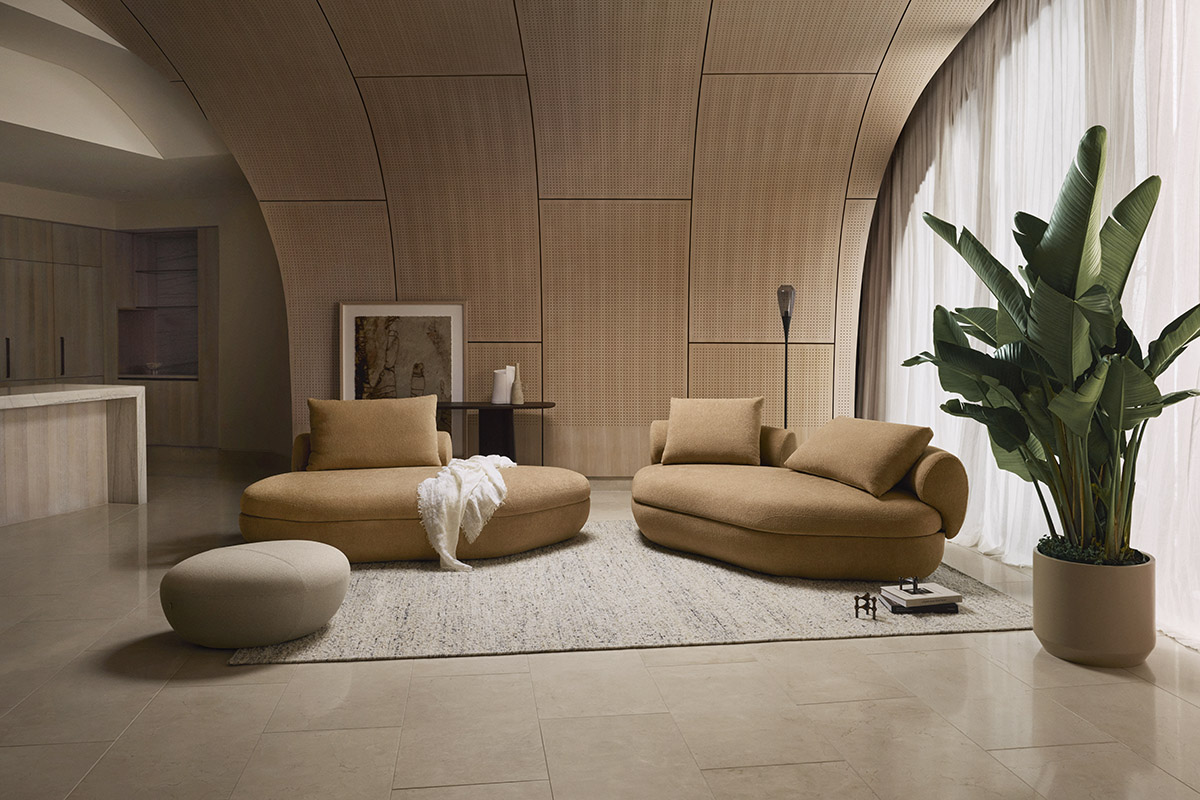 When we think of functionality, we often think of sacrificing aesthetics. That's not necessary with the new Aura Sofa from King Living, another piece that highlights the timeless beauty of soft curves. Yet again fully modular, it comes with flexible arms and an organic silhouette that moulds itself to your lifestyle.
The Aura Sofa also has a convenient storage compartment, something we don't often see incorporated into curved sofas. The base can be opened by simply using the gas strut lift, revealing generous storage room that will keep unsightly items out of sight and your home neat and tidy.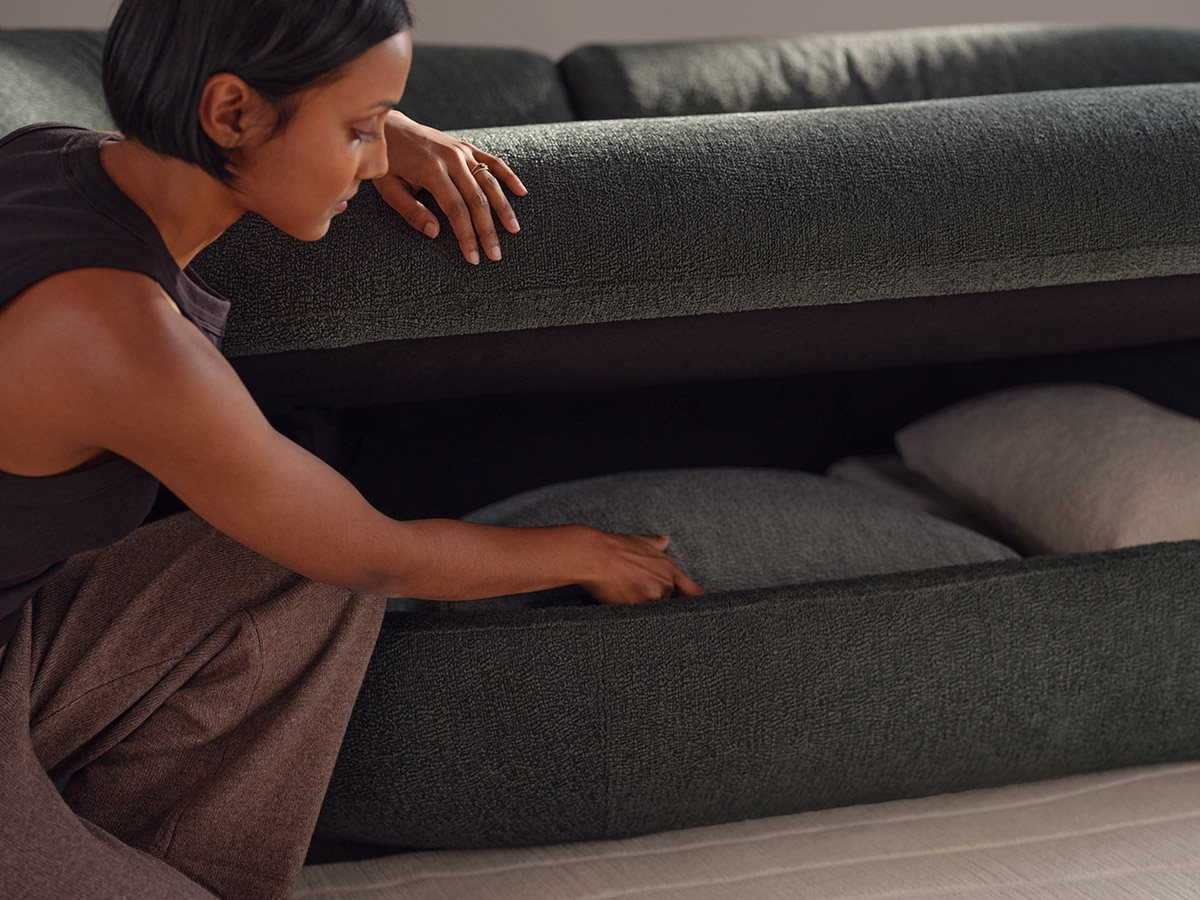 From grand, open-concept living to compact spaces, the Aura Sofa from King Living suits any interior layout and style. Position it on its own for a classic relaxation point or combine multiple configurations to create interconnected seating areas.
Add side tables and matching ottomans to round off the design—and if you happen to move house, the modular build makes it easy to bring this dreamy sofa and all of its components along with you!
Natural materials and unique designs
Alongside the groovy 1977 Sofa and the softly curved Aura, King Living is also launching a new collection of handmade, artisanal rugs.
Available in 100% New Zealand wool and recycled PET, the rugs have a vivid, textured finish and come in unique patterns and hues that harmoniously complement the brand's fabric and leather upholstery.
These designs are inspired by the Australian landscape, from the Tasmanian wilderness to Western Australia's majestic beaches, encompassing soft, neutral hues. And of course, just like the King Living sofas and furnishings, they're designed to last a lifetime.
King Living
kingliving.com

Kallang showroom
22 Kallang Avenue #01-00
Hong Aik Building
Singapore 339413
Tel: 6805 4198
Alexandra showroom
2 Leng Kee Road #01-02/03
Thye Hong Centre
Singapore 159086
Tel: 6232 9106