In 2015, honestbee was founded as an online marketplace offering grocery delivery services, and it later diversified into food delivery, laundry and ticketing services. But now, the Singapore-based startup is taking its first foray into the brick-and-mortar route with their latest offering, habitat by honestbee.
Located in an industrial building next to Mapletree Business City in Pasir Panjang, this new high-tech space is a supermarket, restaurant and retail innovation lab all rolled into one.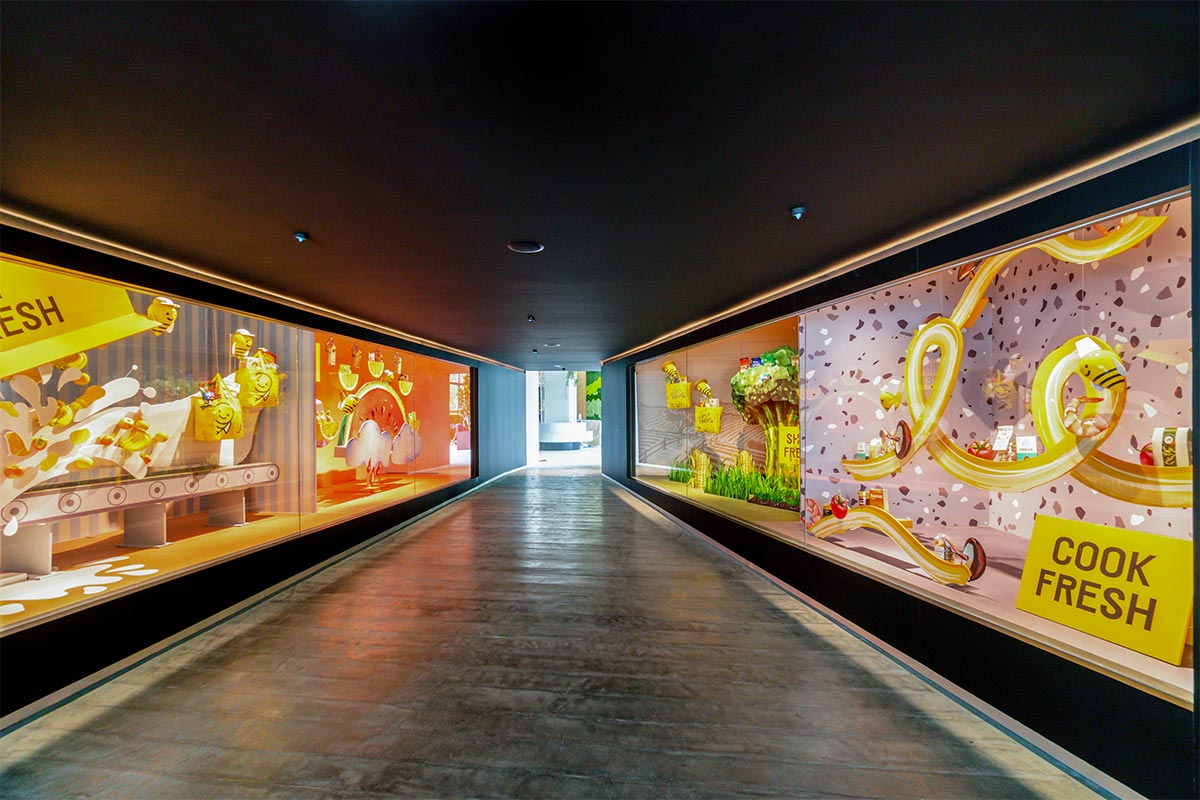 On top of cupboard staples and daily essentials, this is also where you'll find farm-to-table fresh produce from established farmers and growers in the region, a wide selection of wagyu and dry-aged meat, as well as a seafood counter full of oysters, lobsters and Alaskan king crabs. While you're ticking off your grocery list, don't forget to stop by the cavernous enclave towards the end of the store, which stocks up to 300 labels of premium wine and spirits.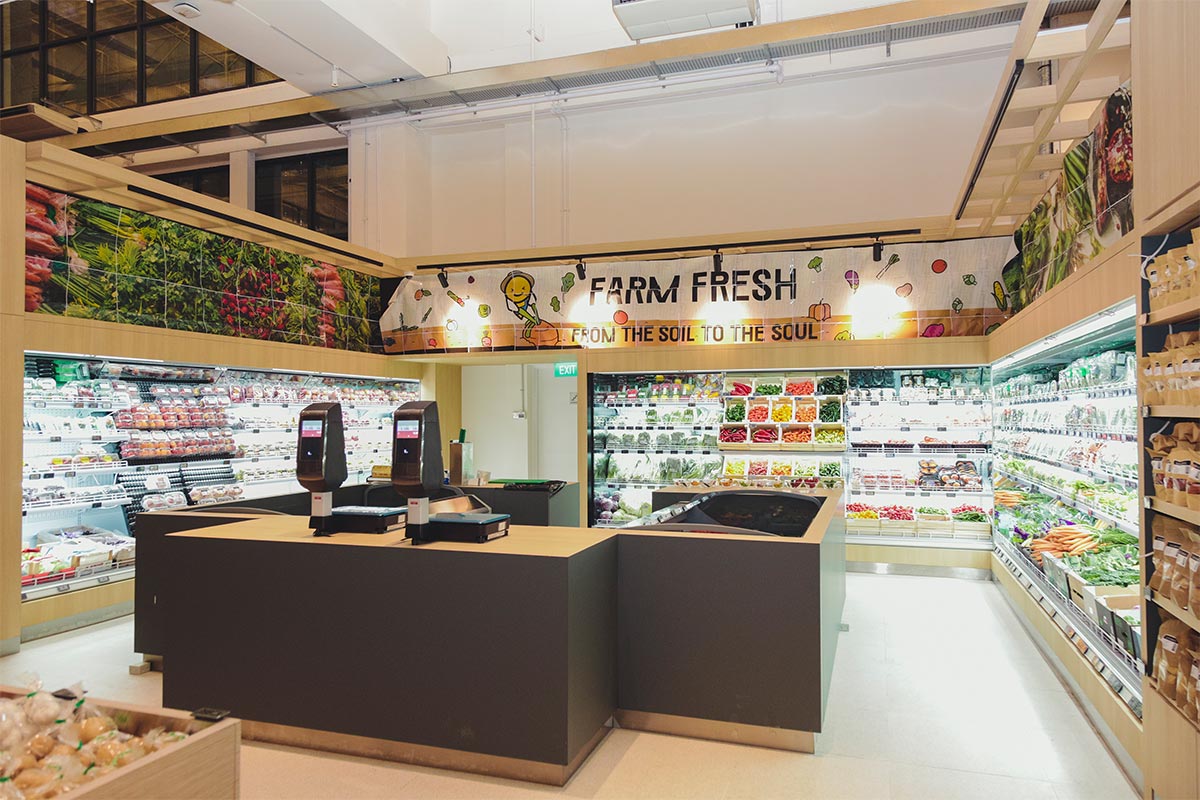 As you walk through the sprawling 60,000 square foot space, be sure to marvel at the line of shopping bags flying over your head on overhead conveyor belts. Reminiscent of the door delivery system in the Monsters, Inc. movies, these shopping bags are actually transporting goods into the packing room to be packed for honestbee's online orders.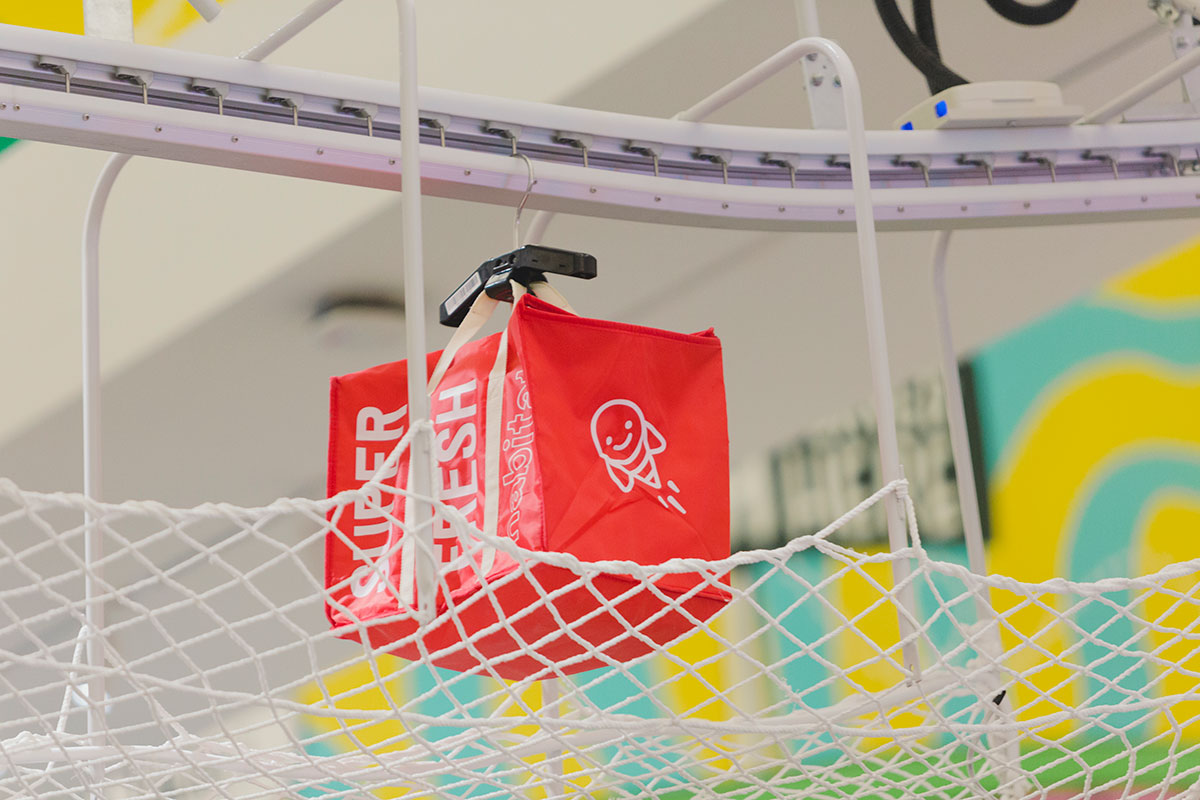 If all that grocery shopping leaves you feeling peckish, simply pop into one of the 15 food and beverage concepts on site, where you wil find everything from grain bowls and grilled meats to soft serve ice cream and Japanese souffle pancakes by the famous Riz Labo Kitchen.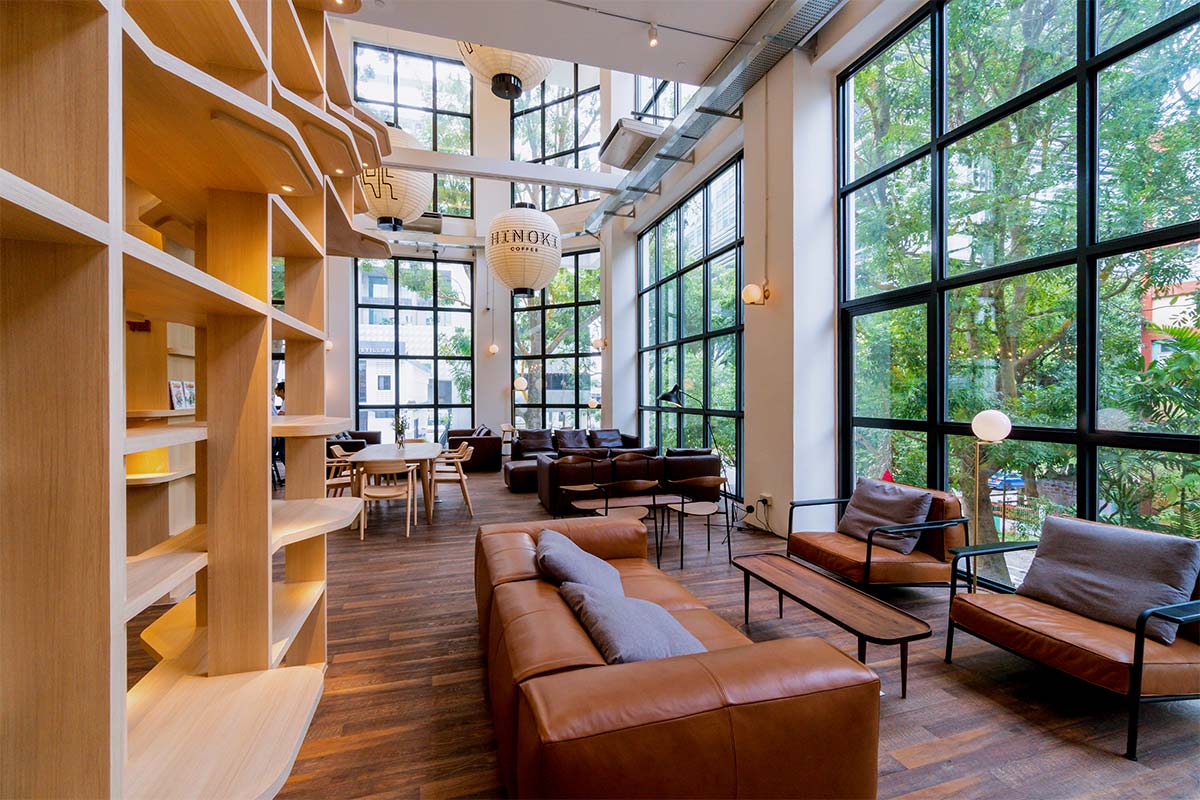 The check-out experience is all rather high-tech. If you're buying less than 10 items, you can skip the checkout line by simply using the "Scan & Go" function on the honestbee app, and pay for your items through beePay.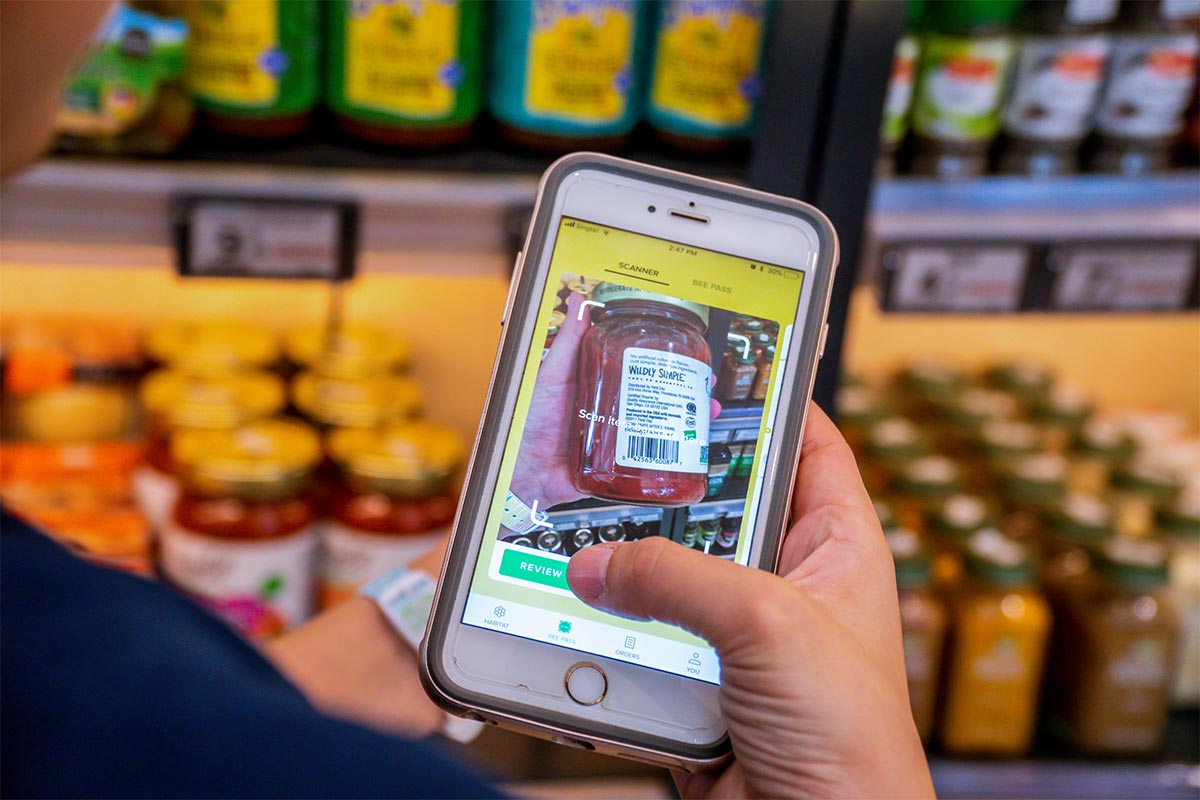 But if you're buying more, you can easily deposit your loaded trolleys at the world's first AutoCheckout station, where your items will then be scanned and packed into bags. Collection for your bags can be processed in as fast as 5 minutes, where you can then pick them up at a fully-automated robotic collection point.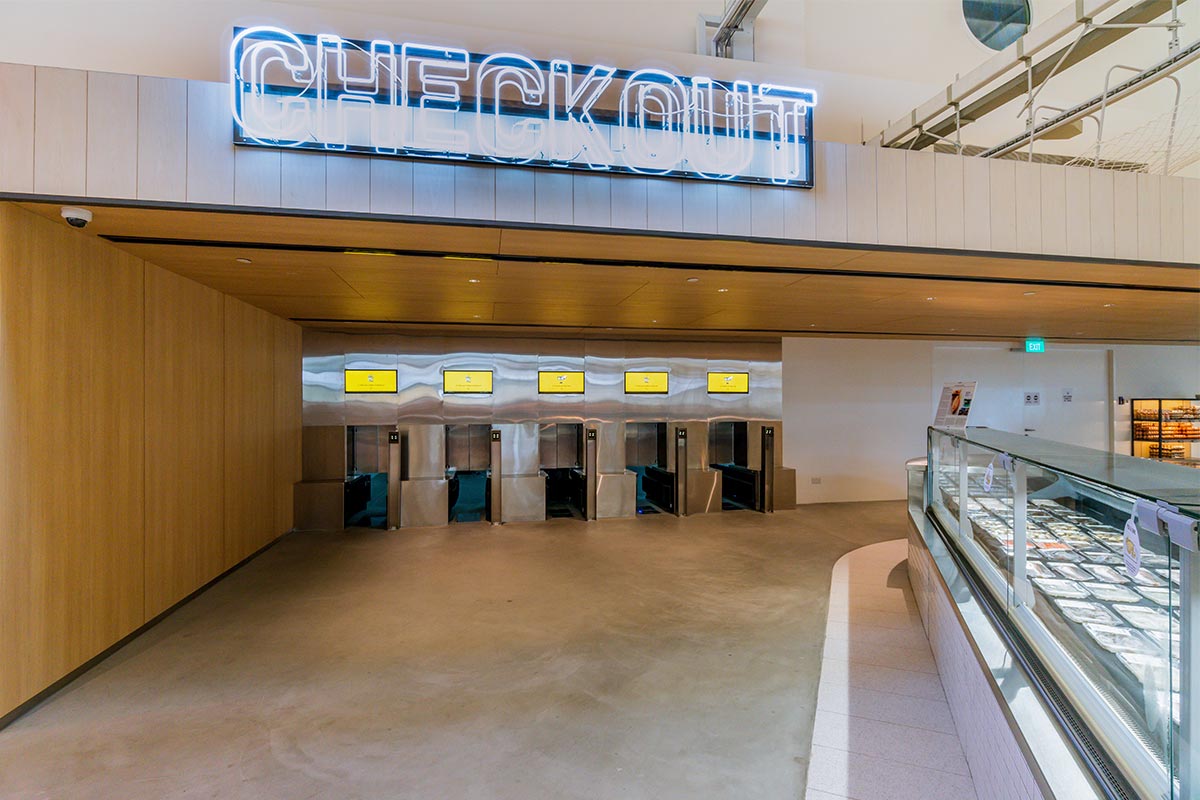 Mobile and tech applications that provide convenient and fuss-free services have become part and parcel of our everyday lives, and habitat by honestbee embodies all of that, and so much more. All you'll have to do is come equipped with the honestbee app, and let technology take care of the rest.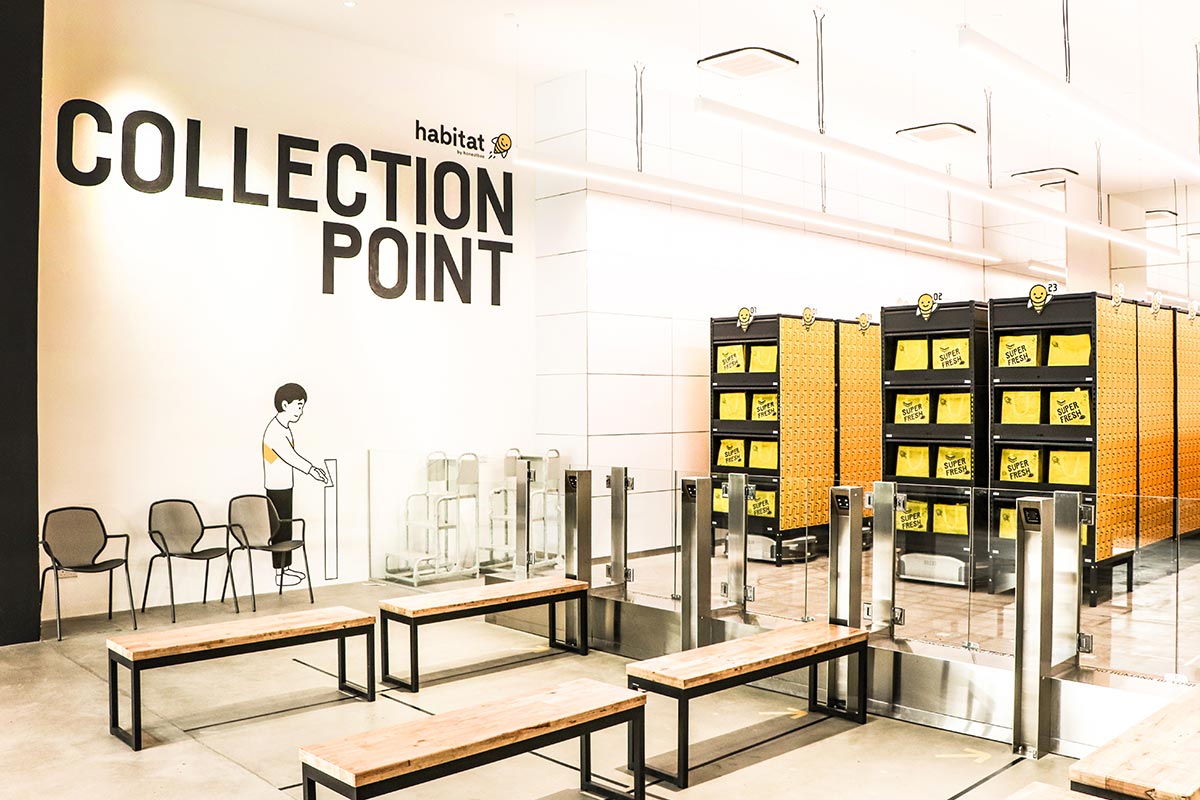 habitat by honestbee
34 Boon Leat Terrace
This was adapted from an article originally published in the December 2018 issue of SquareRooms