Inspired by their love of adventure and the waters surrounding their property, this young couple knew exactly what they wanted for their home.
Young, energetic and adventurous, this newly-wed couple wanted their BTO flat to reflect not just their personalities but also its surroundings, the unit overlooking the waters between Singapore and Malaysia.
Settling on a coastal boho theme, they embarked on the renovation with Winstar Tey from Noble Interior Design, who helped them turn their empty flat into a relaxed and cheerful space they can call home.
FACT FILE
Space: 5-room BTO flat
Size: 1,205 sq ft
Location: Punggol
Designer: Winstar Tey from Noble Interior Design
Reno period: Eight weeks
Budget: $70K
Common areas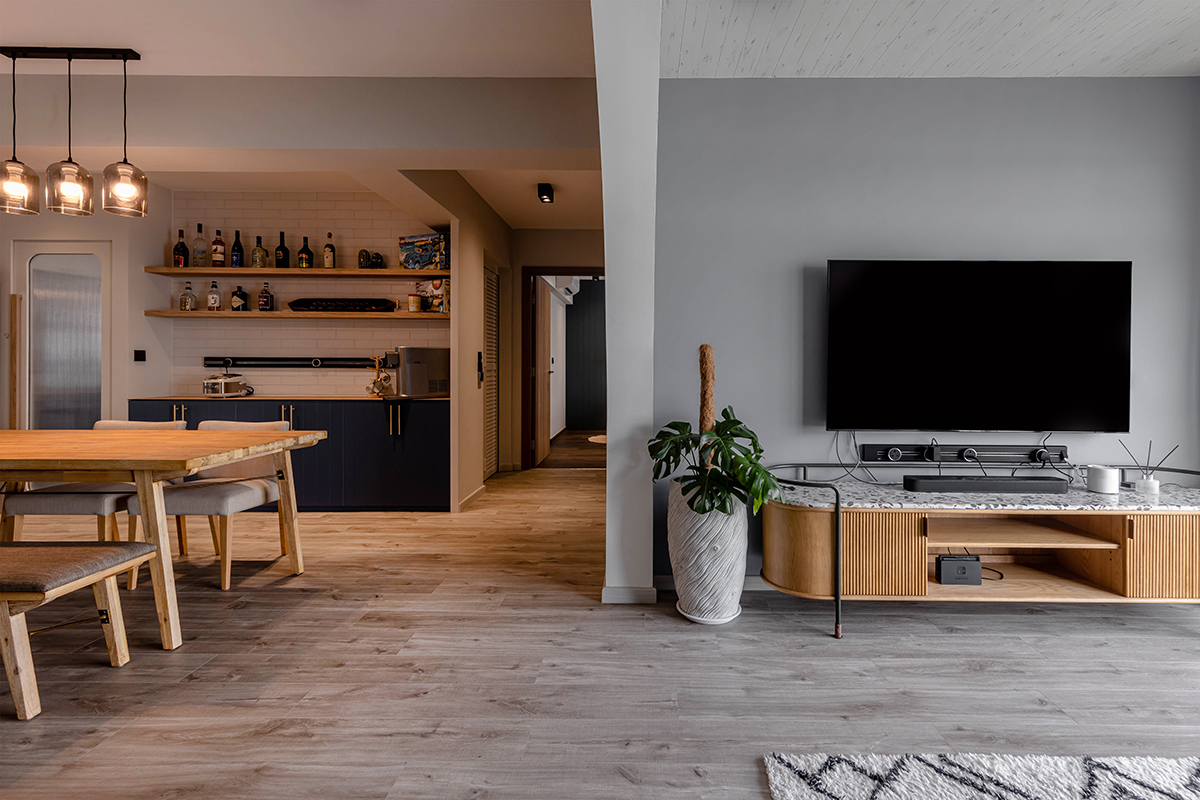 The layout of the common areas was changed significantly; where an L-shaped wall previously separated the kitchen from the living and dining areas, we now find an airy open-concept space that gives the homeowners plenty of breathing room while still remaining cosy and intimate.
Living area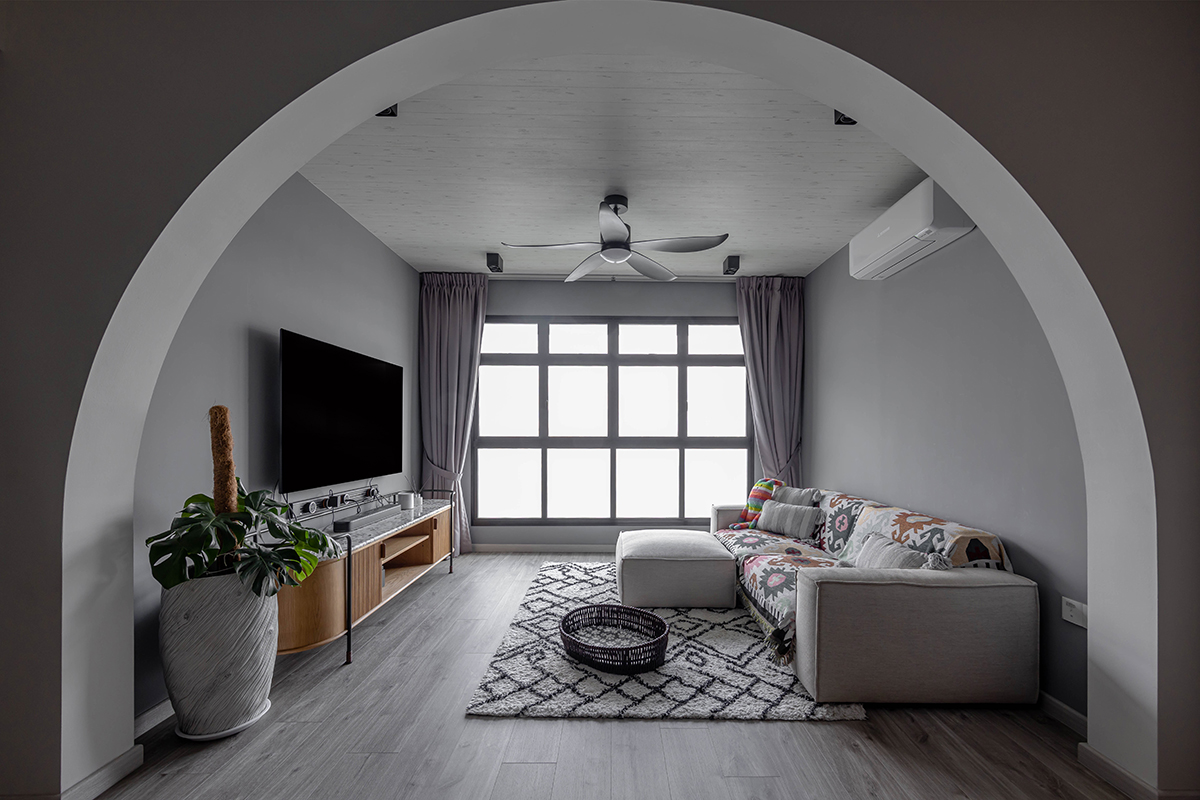 Lending the living and dining areas a sense of separation without reducing the flow of natural light, the generous archway serves another purpose as well, concealing the bedroom's aircon pipes. One simple detail that adds plenty of charm to this space? The wood-look ceiling texture, rounding off the boho style.
Dining and dry kitchen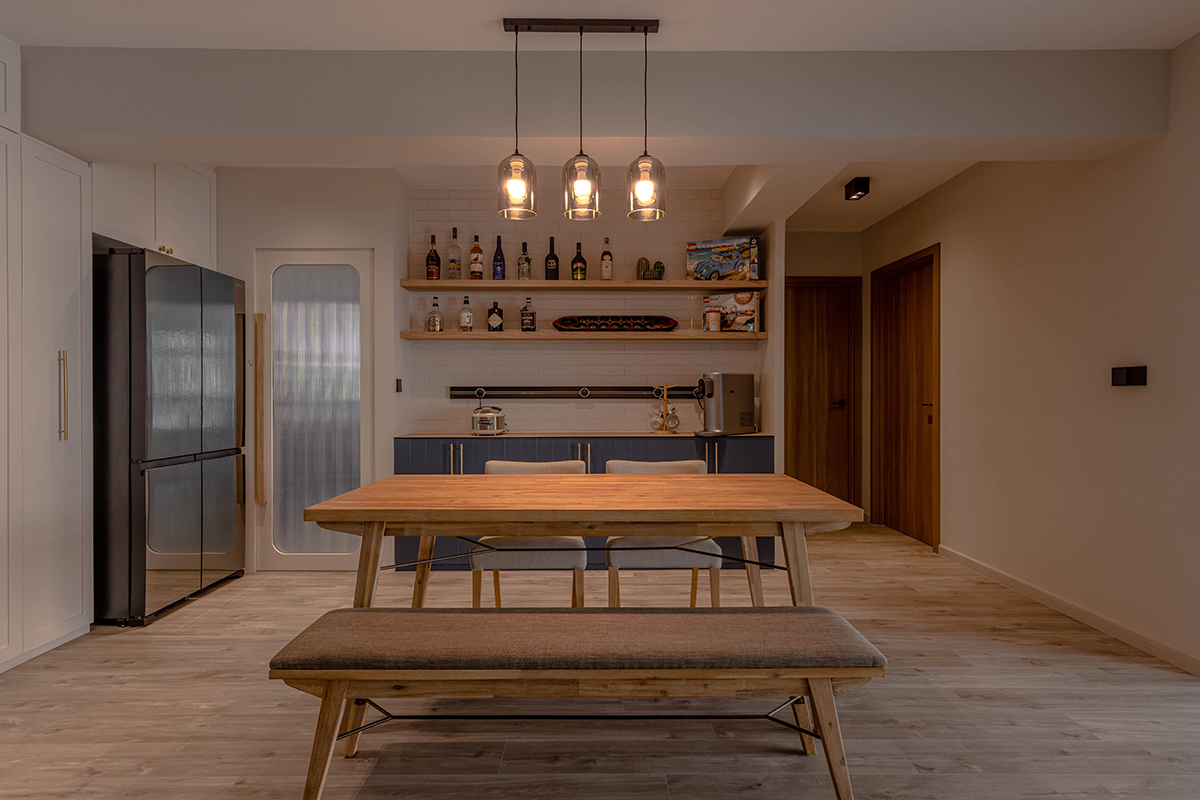 Warmed up by the glow of Balestier pendant lights, the dining area and dry kitchen embody the home's theme through the rustic furnishings and coastal blue laminates from EDL. Selecting the perfect laminates and countertops was particularly important, as the cabinets set the tone for the entire space.
When it came to the wet kitchen entrance, the design team opted for a fluted glass door, enhancing this otherwise utilitarian feature and blocking the view of unsightly dishes and laundry.
Bedroom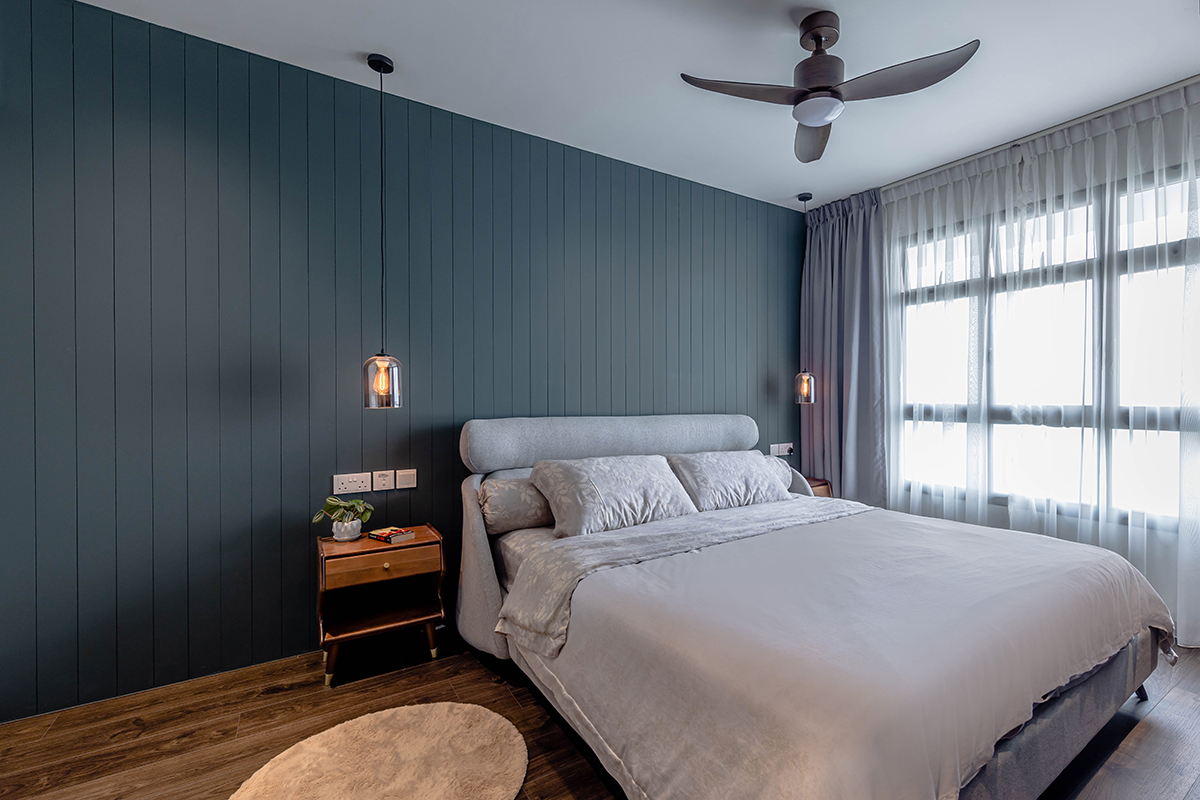 Evoking the understated elegance of a rustic ship cabin, the bedroom is defined by the stretch of blue shiplap-style laminates from EDL and cosy pendant lights from Balestier. The bedside tables and wood-look vinyl flooring complete the effect for a wholly cohesive look.
About Noble Interior Design
Noble Interior Design was founded by Tim Tian, Eugene Wu and Winstar Tey, sharing a common vision to be your trusted design partner for life. The team prides itself on quality workmanship, wholesome service and reliable aftercare, whether they are tackling residential or commercial projects.
Their services include full renovations, space planning, decorating and design consulting.
Contact
62 Ubi Road 1
#01-03 Oxley Biz Hub 2
Singapore 408734
Tel: 6509 9559
nobleidesign.com
This post was adapted from an article originally published in IdealHomes 2022.