Carpets, curtains and blinds can create a cosy atmosphere and a convincing illusion of spaciousness. Here's what you need to know to keep your soft furnishings looking as good as new.
Curtains
Dust and sunlight are every curtain's Kryptonite. Extend the lifespan of your window treatment by vacuuming it weekly and investing in window films or curtain linings.
Polyester
Polyester curtains are best suited for our humid weather because of its water-resistant properties. While the non-porous fabric may stifle your home, it comes in a variety of textures and prints at an affordable price. Being easy to maintain is also a huge plus point!
Washing

Machine-washable in cold water and dryer friendly with no special instructions

Ironing

Generally wrinkle-resistant, the lowest setting on your iron would suffice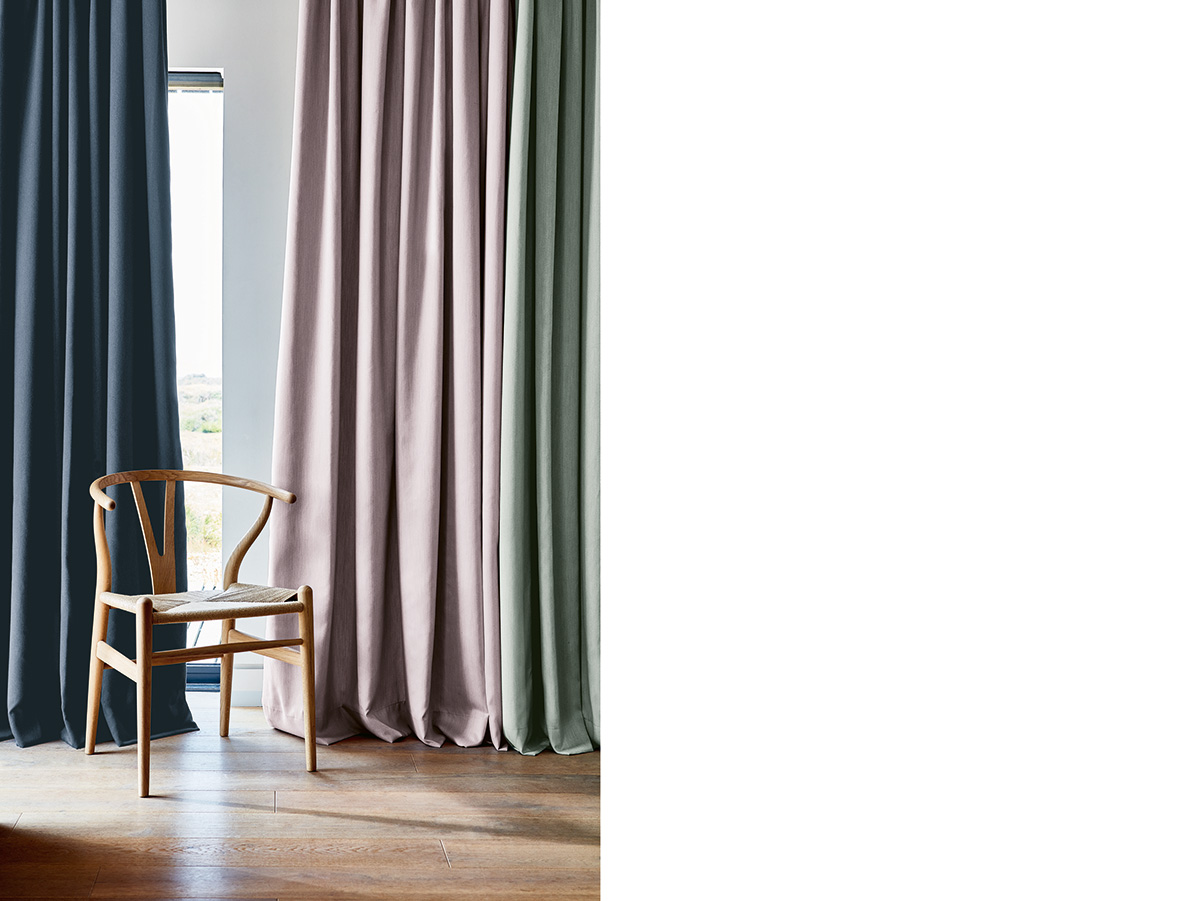 Lace
Lace curtains can be used as sheers or day curtains. The translucent material is a lampshade for the sun, letting in a soft glow without fully compromising on privacy.
Washing

Gentle hand wash with cold water
Dip it in a diluted starch solution for a crisp finish or drip dry immediately

Ironing

Spread the curtains out completely while it's drying – folding lace while it's wet can create a permanent crease
Delicate lace can only be ironed on the lowest setting with a protective ironing cloth. However, spraying wrinkled areas with clean water
Cotton
Cotton curtains are light and breathable, providing your room with a gentle touch. The inexpensive fabric is long-lasting, and it's available in a myriad of designs to suit any home.
Washing

Hand wash only to minimise shrinking and wrinkling
Rinse in lukewarm water for 15 minutes and soak in diluted detergent solution
Do not wring. Drip dry only

Ironing

Iron on low heat while curtains are damp
Silk
The delicate fabric isn't all that frail – silk is wrinkle-resistant and can even withstand the weight of heavy furniture. The smooth sheen it also naturally dusts repellant but its vulnerability to sunlight and moisture demands the support of curtain linings to reduce potential discolouration and permanent stains.
Washing

Soak in a cold and diluted mixture of detergent
Agitate by hand for 2 to 3 minutes and rinse thoroughly
Roll curtains between two clean towels to remove excess water and air dry only, keeping away from direct sunlight
Velvet
The natural thickness of velvet curtains can raise the temperature inside the home. The pile tends to trap dust as well. But its ability to absorb noise, while adding a touch of elegance to the interior is a worthy tradeoff for some homeowners.
Washing

Wet dust stains permanently, vacuum along the grains with a soft bristle before washing
Create froth with a solution diluted detergent and apply it onto curtains with a sponge
Blot off suds gently, be careful not to soak it all the way through
Keep room well ventilated while drying
Vacuum again when completely dry to fluff up curtains
Blinds

Although a lot less decorative than their curtain cousins, blinds can still add colour to your home, while providing better light control and privacy. They're definitely easier to care for as well.
Metal Venetian blinds
Normally made of non-corrosive metals like aluminium, these blinds are a sleek and modern classic. The lightweight material can create a ruckus when faced with strong winds, but the natural reflection of metals will keep the sun out and your home cool.
Maintenance

Use dishwashing detergent on stains or residual gunk and wipe with a damp cloth
Clean blinds horizontally across with a clean, wet cloth and wipe dry
For the occasional deep cleaning, lay a towel under the blinds, submerge in a detergent solution and brush with a soft bristle then wipe dry
Faux wood and wooden blinds
Wood lends a warm touch to the otherwise industrial design of blinds. The natural colours are versatile and blend easily into any home but you may prefer to give the wood a vibrant coat of paint. Although wood is a pricier option, they're easy to maintain.
Maintenance

Wooden blinds should only be given the dry treatment – vacuum gently with a soft bristle or use a dry cloth and finish with lemon oil for shine
Faux wood blinds can be cleaned with a damp cloth and detergent
Roman and roller blinds
Made of soft fabrics, roman and roller blinds can be designed in any print and colour. While they can come in various materials, which require different methods of care, these are some general steps that can help prolong its lifespan.
Maintenance

Dust regularly
Vacuum gently with a soft bristle occasionally
Spot clean stains with detergent and blot dry
If roman blinds become wet, roll them up while they dry to maintain neat pleats
Carpets
There's more to choosing a carpet than its colours and patterns. On top of your ability to maintain the soft furnishing, knowing how the carpet is threaded and cut will help you make a more informed decision.
Polyester
Polyester carpets are the most value for money. The material is stain and water resistant with a lustrous finish that looks expensive ­– a popular choice for young families and pet owners. The only downside is how poorly it withstands the weight of foot traffic and heavy furniture.
Maintenance

Shift heavy furniture occasionally to prevent permanent dents in your carpet
Vacuum regularly
You can clean polyester carpets in the washing machine on the gentlest setting. If your carpet isn't small enough for the machine, hose it down in the bathroom with normal detergent
Not dryer friendly but they dry fast naturally, so leave them out to hang
Mostly resistant to stains except for oil. Rub dish soap on the affected area and rinse thoroughly with water, repeat procedure if needed
Wool
In spite of its fluffy profile, there is nothing soft about wool – both crush- and wrinkle-resistant, they're also dirt repellant. Since wool can hold 30 per cent of its weight in moisture, there is an imminent mild dew threat but it dehumidifies the room and it will keep your feet warm.
Maintenance

Treat carpet for beetles and dust mites with professional cleaning annually or biannually if it's placed in a high traffic zone
Clean with wet cloth and wool-safe detergent solution, don't let water soak through to the back of the pile
Let it dry naturally but keep the drying area well ventilated. Only expose it to direct sunlight for 2 hours at a time or risk discolouration
Wet wool naturally smells but it may be a sign of rot if it's been damp for too long
Dryers and dragging heavy items across the carpet can cause damage in the form of fraying
This was adapted from an article originally published in the December 2017 issue of SquareRooms.