On the hunt for the ideal countertop basin? We think this one fits the bill.
Most bathroom sinks are pretty standard, but Rubine's EVEA basin stands out with its focus on function and flair.
Designed to be mounted on any worktop, its generous rectangular form ensures optimum useability while rounded edges give it a unique and pleasing silhouette and prevent accidental bumps while bleary-eyed in the morning.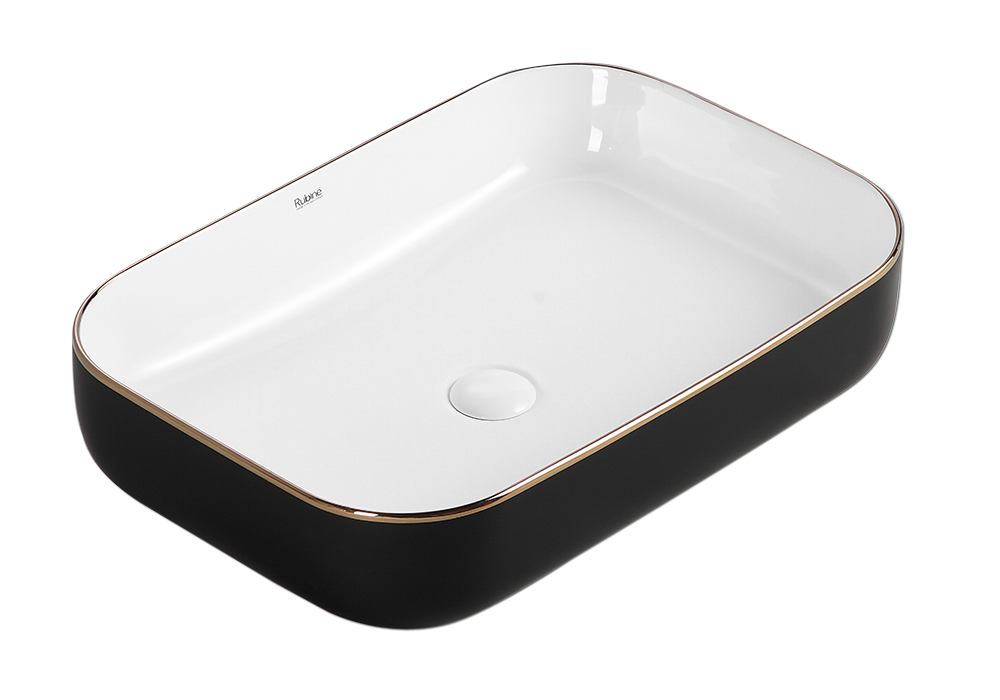 When it comes to maintenance, Rubine has thought through the details. Smooth to the touch with a high-gloss, durable and water-repellant finish, the sink is easy to clean and resistant to knocks and thermal shocks as well.
Going along with its modern-classic appearance, EVEA comes in two timeless and scratch-resistant options: high-gloss white or matt black for the outer surface. A rose gold band encircles the edge, adding a glamorous glint.
Baked onto the sink at high temperatures for durability, this premium touch isn't something you'll see often while shopping for sinks as it cuts into profits and requires a high level of craftsmanship to pull off.
Even then, less than half come out perfectly which explains why sinks like these are so hard to come by.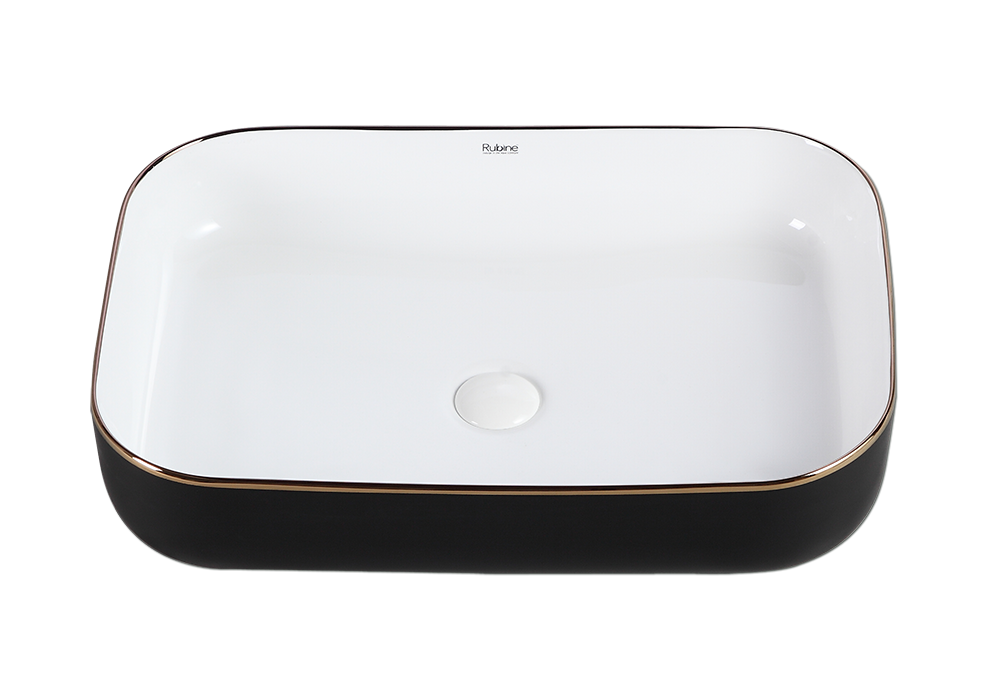 For further customisation, you can even mix and match different colour combinations for the stopper and trap. While getting all the details of your bathroom just right can be tedious, this is one easy pick for your wishlist.
Find out more and get an exclusive promo code here!
Rubine
15 Kian Teck Crescent
Tel: 6268 0066
rubine.it
This post was brought to you by Rubine.