View your bedroom and bathroom spaces through fresh eyes with one of these of-the-moment inspirational design ideas.
Play on patterns
In an area where hard surfaces abound, patterns and colours can bring about warmth and oodles of personality. Whether in the form of tiles or laminates with sophisticated motifs printed on them, these materials can result in a show-stopping design feature. However, bear in mind that it's best to practice a restrained hand when using such materials, for you wouldn't want to visually overwhelm yourself and your guests with every step into the bathroom.
Go organic
We've already been accustomed to seeing these materials in living rooms, kitchens and bedrooms, but now, organic accents are making its way into the bathrooms. Against all the ceramic and porcelain surfaces, including a bit of organic colour and texture goes a long way in making the space feel a bit more personal. Some examples include stone, brick and wood. With proper ventilation, these materials should be fine even under prolonged exposure to moisture, but you can use a marine-grade sealant to be 100 per cent sure.
Sculpt the tub
You are probably already the envy of all your friends if you have a bathroom that has a bathtub. But if you're looking for a truly luxurious soaking experience, consider this sculptural number of Victoria + Albert Baths. Not only is the organic shape pleasing to the eye, the raised back makes reclining while you soak all the more comfortable! And for those with an even larger bathroom, you can even pull the tub away from the wall to get a dramatic centrepiece in the space.
In and out
In a tropical climate like ours, there's no reason not to take advantage of the sunny locale and move the shower outdoors. Take a cue from this bright and airy en-suite designed by Poetus, where the outer wall of the bathroom was swapped out in favour of an expansive glass panel. By doing so, the new indoor-outdoor shower allows the occupants to enjoy the lush greenery outside while still offering all the privacies of an enclosed bathroom.
Finish first
Whether you realise it or not, the finishes on your bathroom fixtures and fittings can actually make a subtle or dramatic impact in the space. The most commonly used, stainless steel is timeless and durable. But aesthetics-wise, they may not be the most appealing. Instead, opt for alternatives like copper, brass or even a matte finishing – all of which will imbue your space with a little glam and pizzazz.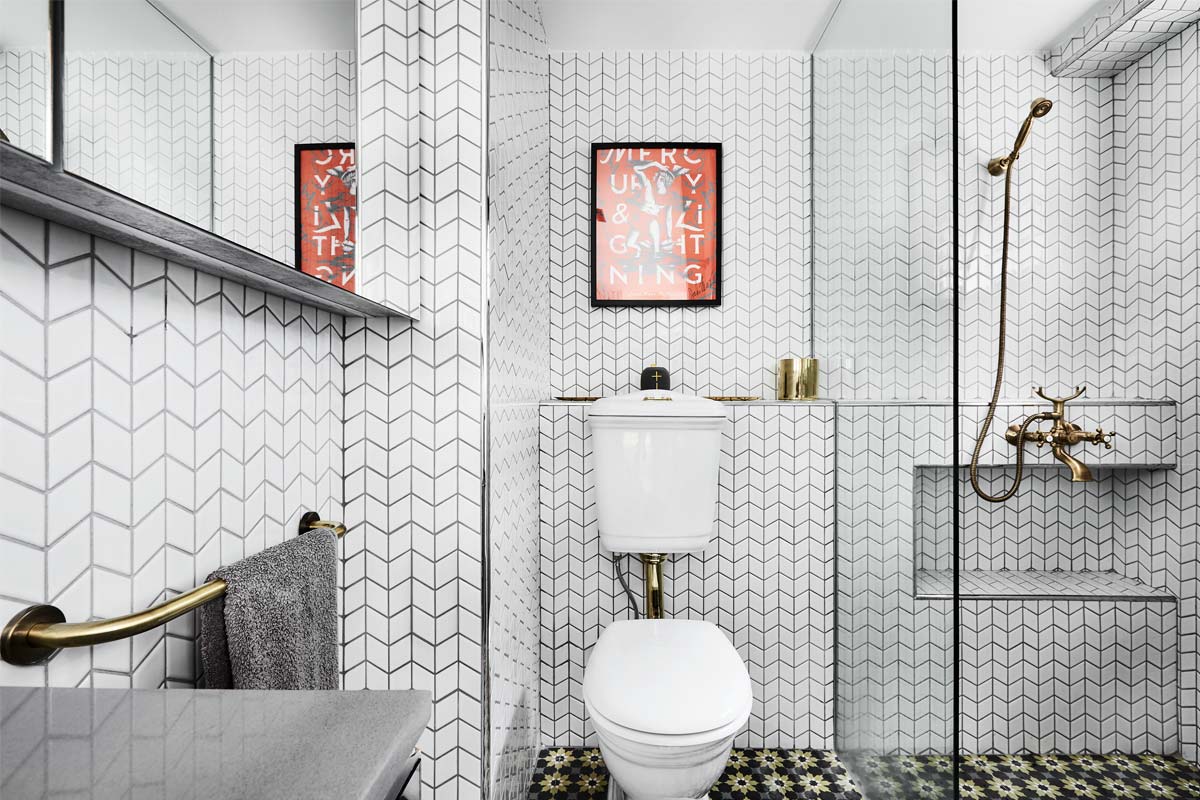 Monochrome magic
Take a look at bathroom designs of recent years and you'll notice that the black and white combination has been gaining steam. Similar to this bathroom designed by Cloud Concept Studio, the black-and-white mosaic tiles underfoot paired with the pristine white upper surfaces transform the space into a chic and elegant space. But should you want to keep things classy and simple, the combination of white subway tiles and dark paint works perfectly fine too. Tip: go with glossy finishes for a vintage look, while matte will leave you with an industrial look.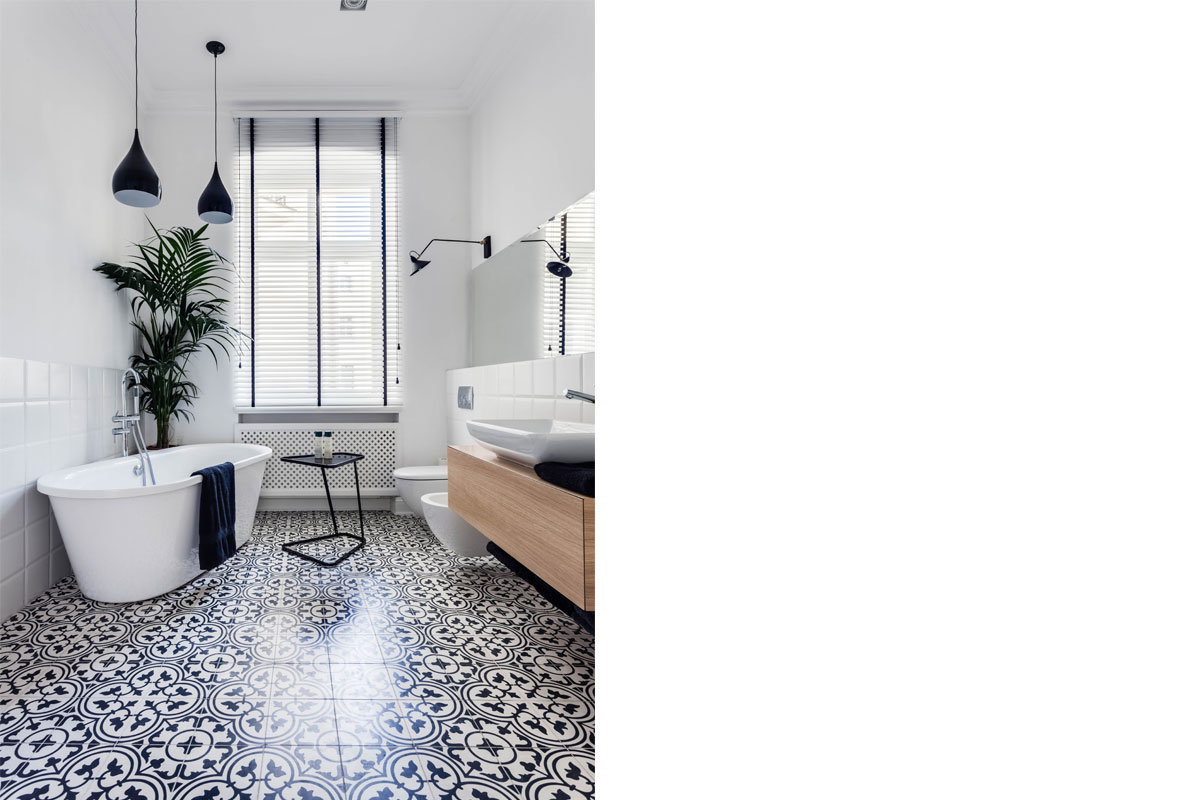 Call on colour
Growing tired of the standard swing doors that separate your bedroom and en-suite bathroom? Well, how about switching things up by installing a barn door instead. With their wood finishing, they have the ability to inject a dose of rustic simplicity, warmth and charm into your space. But if you want to take things a step further, you can even paint over the door in a bright shade for a fun and striking look.
This was adapted from an article originally published in the September 2018 issue of SquareRooms