Coming short of ideas for your dining space? Here's several tips on how you can make it the stylish highlight of your home.
Wall art
Hanging contemporary paintings doesn't just serve to fill up the walls of your dining space – it is also a great way to show off your household's unique personality! Whether it's a bold pop of colour or a classy monochrome option, including a picturesque sight will be sure to delight your dinner guests.
The right lighting
When it comes to dining room lighting, feel free to experiment as extravagantly as you please. Light fixtures can come in sweeping lanterns, a collective of cascading bulbs or a singular illuminating stunner. Go for something that would suit your home's theme the most and you'll be certain to have a truly delightful sight.
Include greenery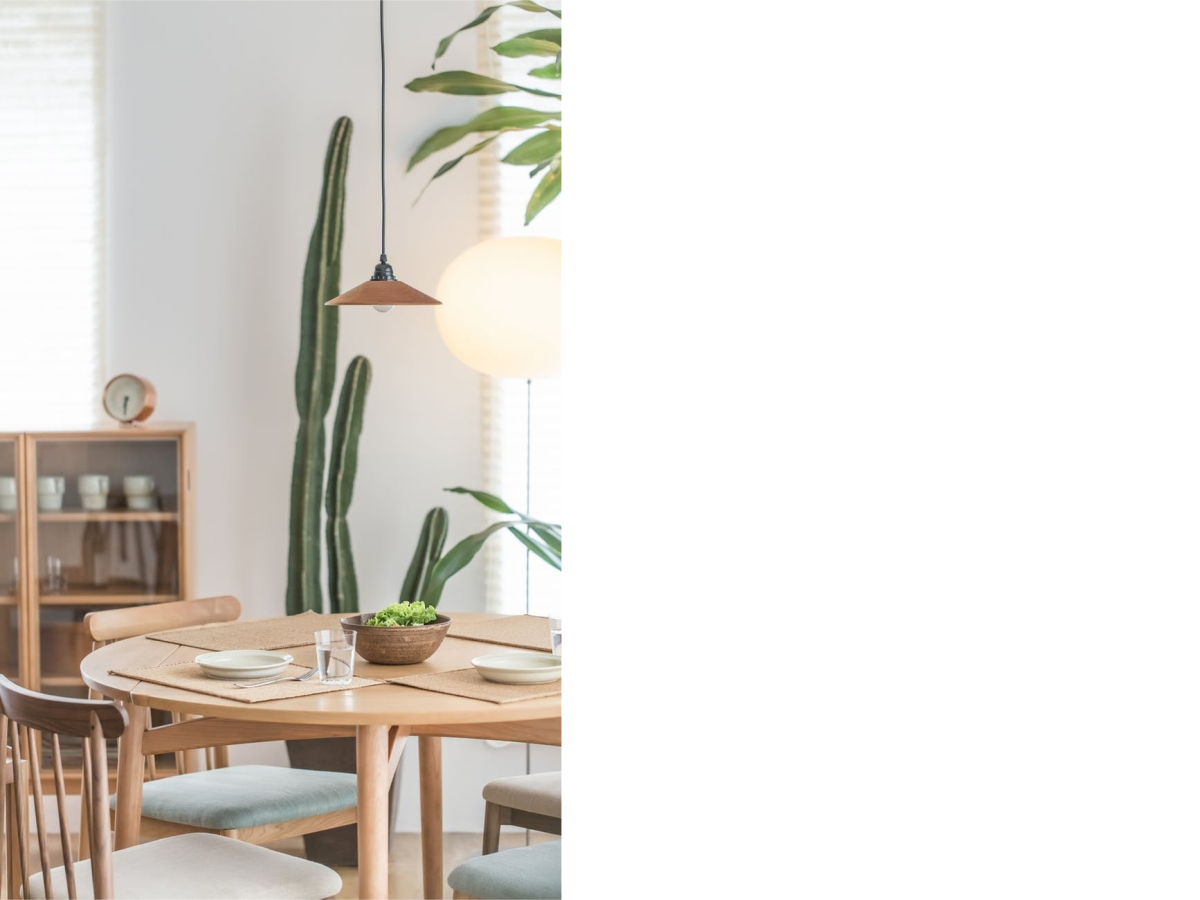 Add a touch of nature to your dining space to breathe new life into your room, literally. Having potted plants, terrariums or a simple floral arrangement centrepiece on the dining table can do wonders to spruce up the interior. Plus, they're a relatively affordable method to decorate your place!
Be practical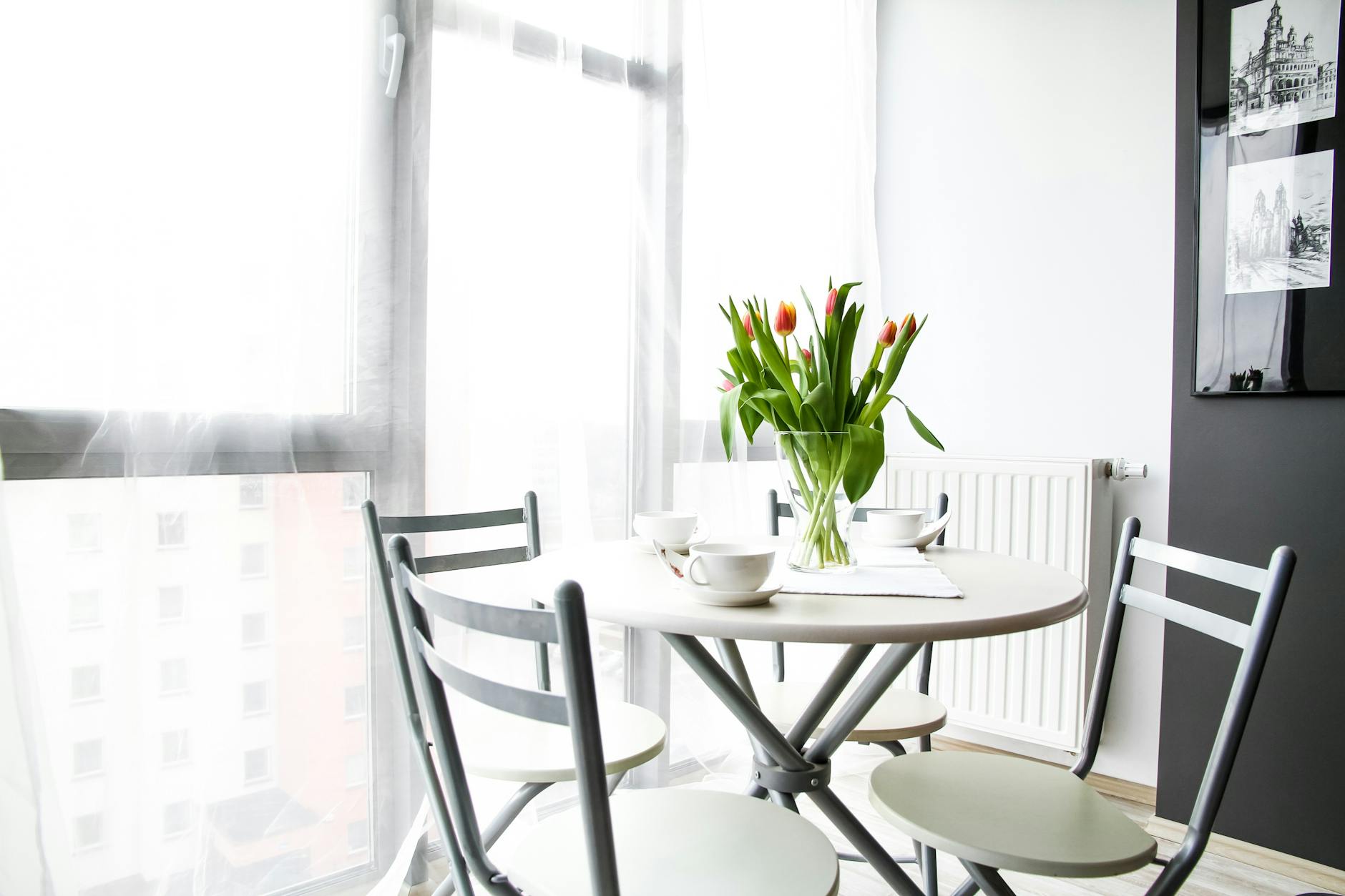 For a dining space to look appealing to the eye, it should not seem haphazard and overdecorated. Being practical and wise about using the limited space to its best potential is essential to make it look neat. Not planning to host house parties or large groups of visitors? Then keep it minimal with a 4-seater dining table to keep it cosy instead.
Pick smart seating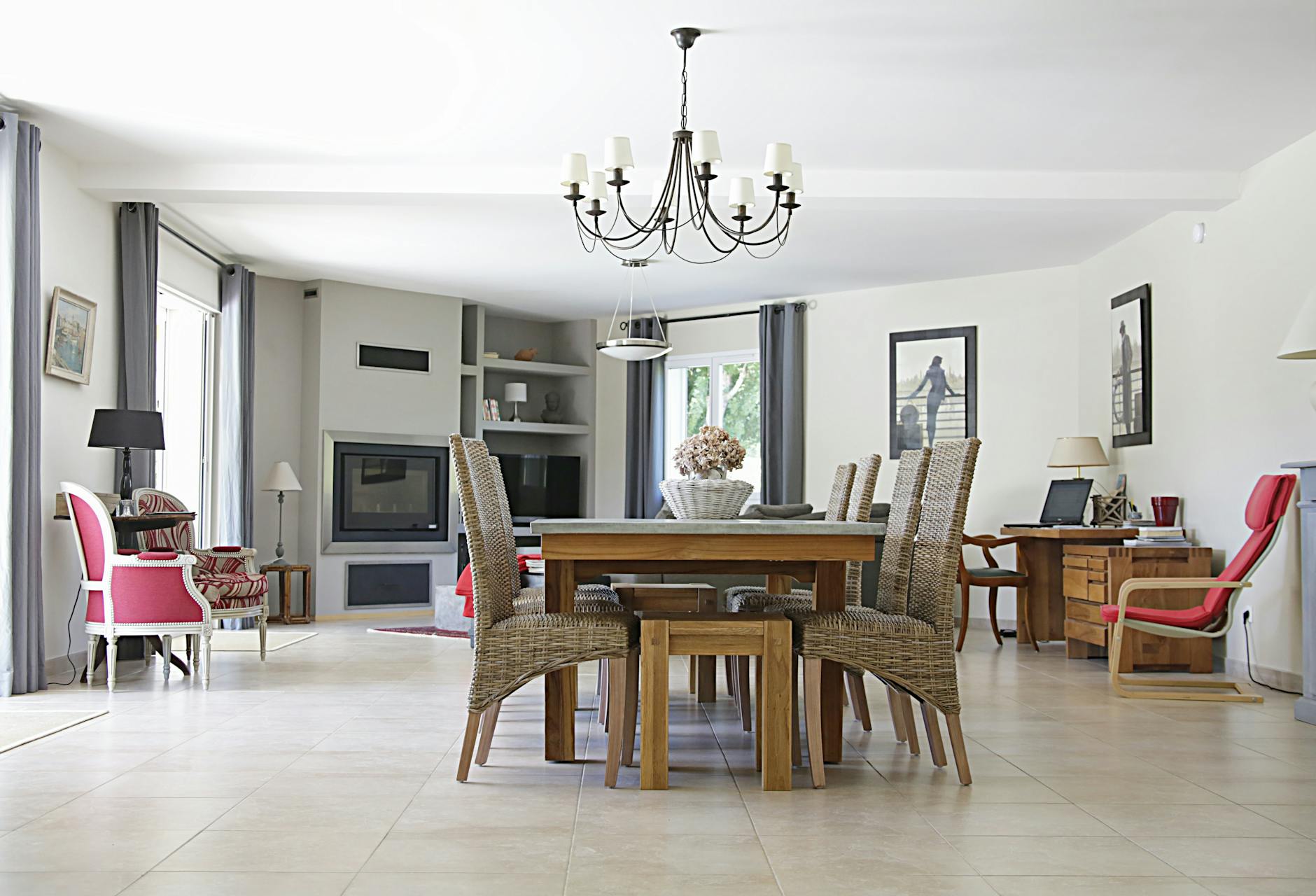 The dinner table might be an integral part of the dining space, but the seat furnishings are equally as important. Besides choosing comfortable options with backrests, also consider contrasting materials and patterns to make the dining chairs statement pieces.
Get Rug-ged
Displaying a rug beneath the dining area will give off a classic charm and add a dash of elegance to the room. To make sure it's a complementary addition that suits the space, be mindful of the rug's size and colour too!