On the hunt for last-minute Christmas gifts? From small appliances to kitchen gadgets, utensils, handy cookware and more, these kitchen essentials make for fantastic Christmas gifts, perfect for homeowners old and new.
Christmas gift ideas: small kitchen appliances
Small kitchen appliances make great Christmas gifts for new homeowners and those looking to renovate their old place. Just double-check to make sure they haven't bought the same appliances themselves already!
Smeg TSF01 Toaster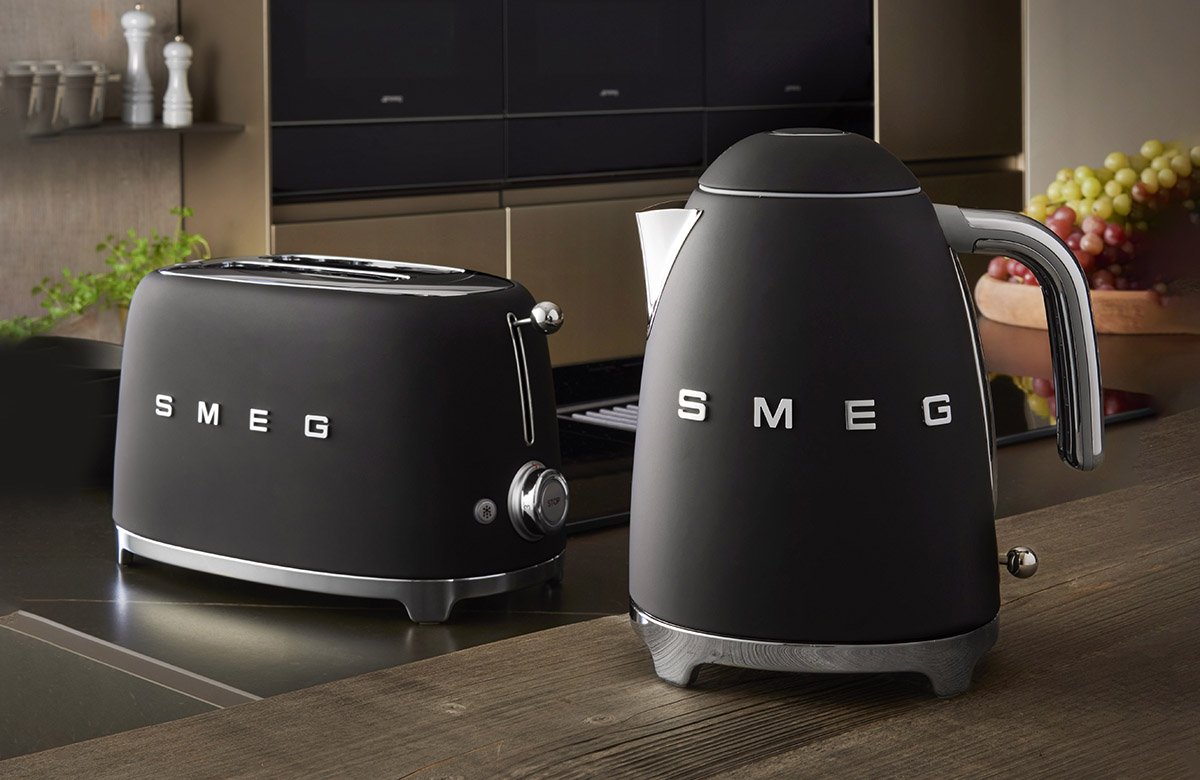 We'll never shut up about Smeg because their appliances are both useful and incredibly beautiful! The Smeg TSF01 Two-Slice Toaster is an all-time favourite for many homeowners, with extra-wide slots perfect for thick bread and bagels. It features six handy toasting levels and has separate defrost, reheat and bagel settings.
The toaster comes in countless colours and finishes, including the most recent soft-touch matte edition for a sleek and modern statement piece.
De'Longhi Alicia Electric Moka Pot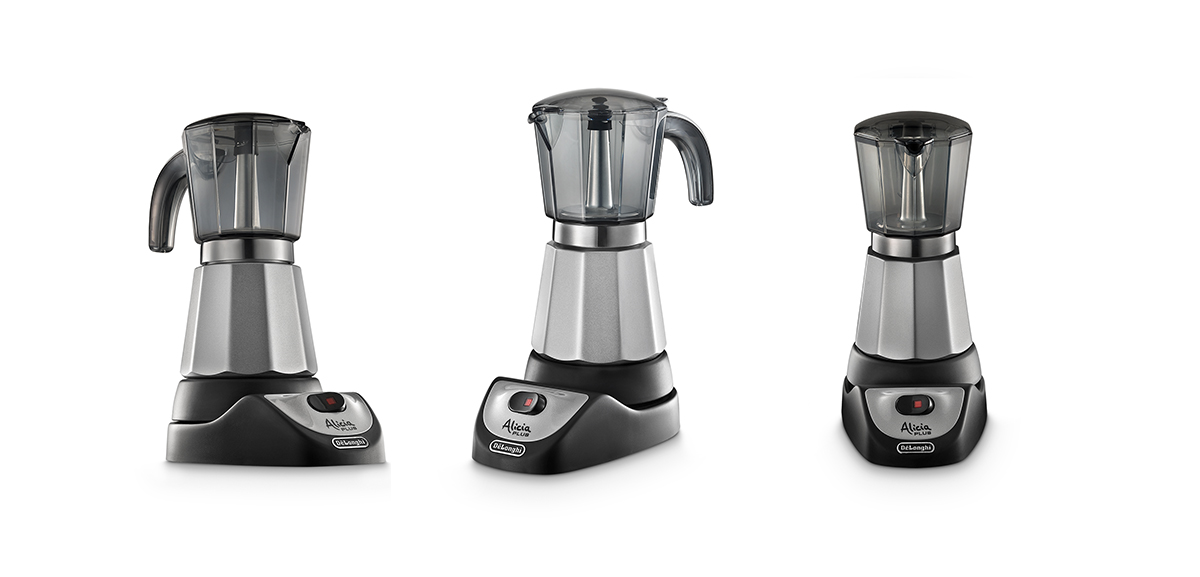 Got a coffee lover in your life? Gift them a classic Moka pot like the Alicia Electric Moka Pot from De'Longhi, which makes it simple and straightforward to brew the best traditional coffee without leaving the house.
Conveniently, the boiler automatically shuts off to prevent overheating and keeps the coffee warm for up to 30 minutes, giving your loved ones time to get ready and go about their morning with no rush.
Turbo Mira TMH1701G Kettle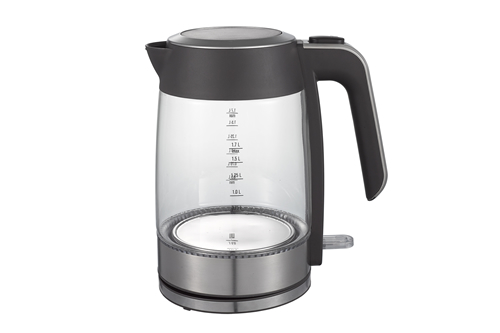 Gift your favourite homeowners a sturdy and affordable kettle, so they can serve up hot water for a cup of tea or coffee with no hassle.
The Turbo Mira TMH1701G kettle has been a long-time favourite in the SquareRooms team, with its generous 1.7-litre capacity and clear glass enclosure that allows an easy view of the water. Boiling is quick and efficient, with the automatic shut-down function making it a very hands-off process.
WMF Smoothie-to-Go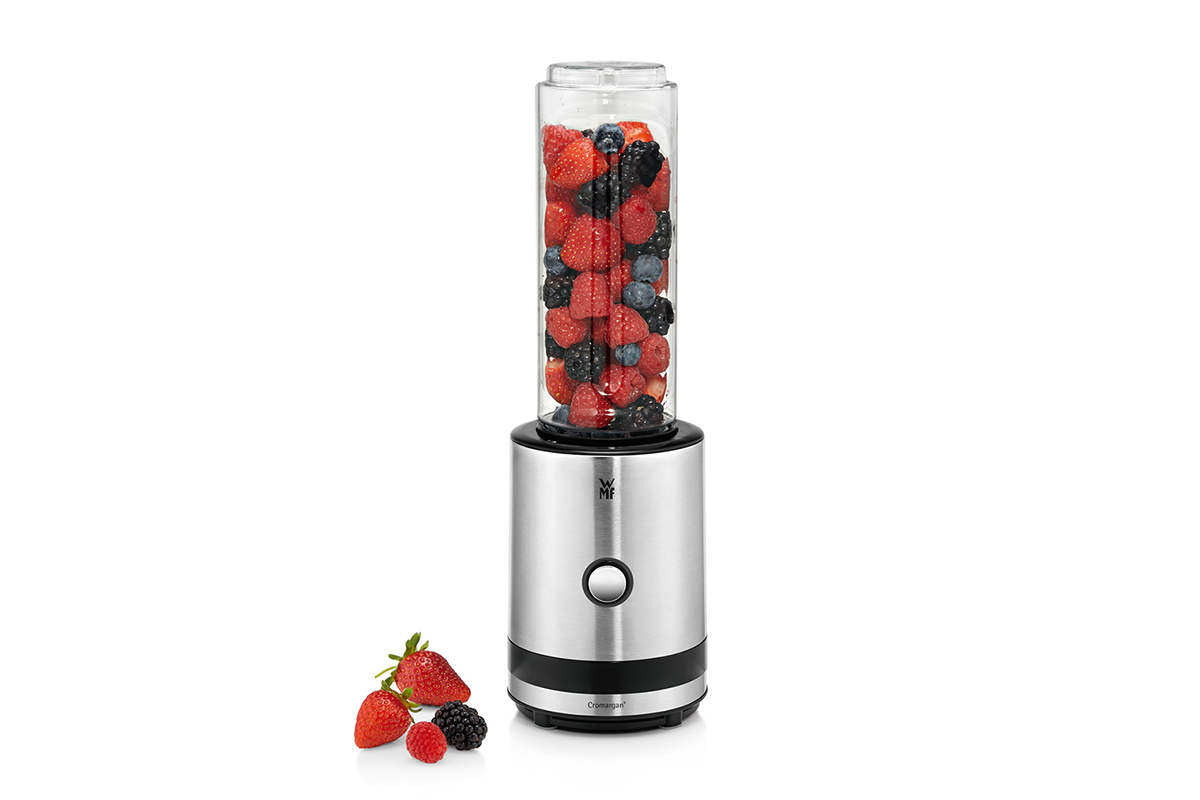 Smoothie makers and blenders make a fantastic Christmas gift for the nutrition fanatics in your life, but most blenders come with multiple parts that need to be dismantled, cleaned and reassembled with every use, making the process laborious and time-consuming.
To minimise this hassle, get your loved ones the new Smoothie-to-Go in the WMF KITCHENminis range. The highlight of this compact blender is the detachable container that doubles up as a smoothie bottle. Not only does this speed up the smoothie prep by eliminating time spent transferring the smoothie to a separate bottle, but it also minimises any washing-up at the end of the day!
Don't be fooled by its minute size either—the Smoothie-to-Go comes with a powerful motor and sharp blades for quick, efficient blending.
Duo Plus 9-in-1 Instant Pot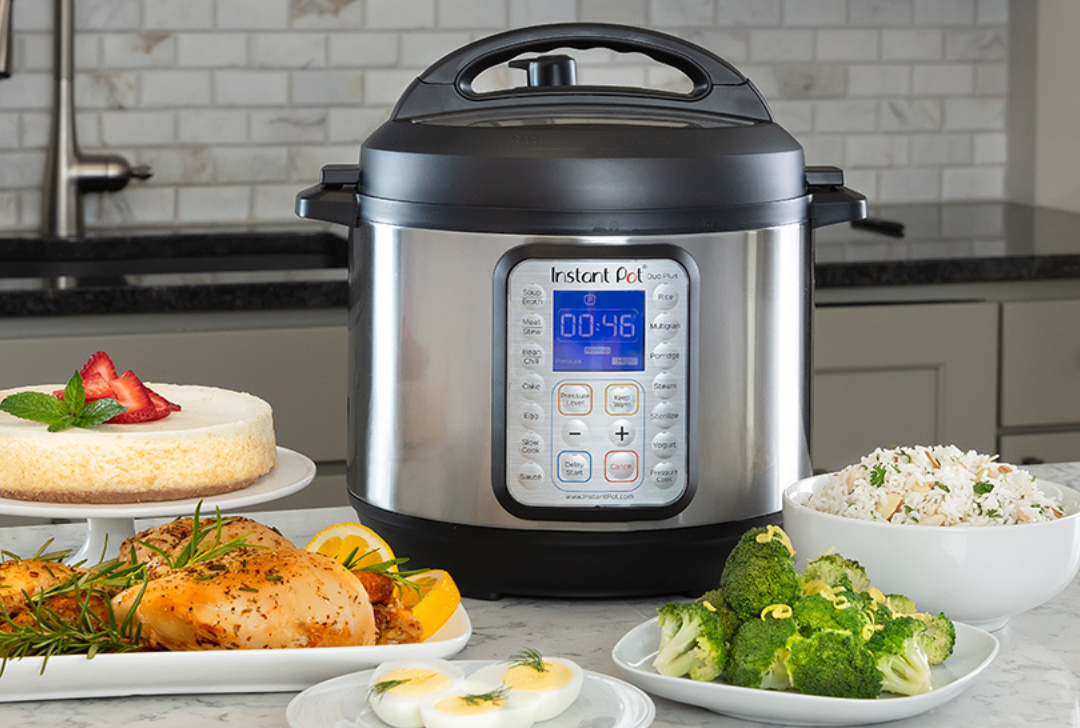 Are your friends always saying that they want to cook more but they don't have the time and energy? Get them an Instant Pot for Christmas and you're sure to help them kick off that cooking habit.
With 16 one-touch smart programs, the Duo Plus 9-in-1 Instant Pot takes the concept of a multicooker to a whole new level, doubling up as a pressure and rice cooker, yoghurt maker, steamer, sauté pan, stockpot, cake maker and much more. The upgraded auto-sealing lid even comes with a steam release button for added convenience!
Marcato Ampia 150 Pasta Maker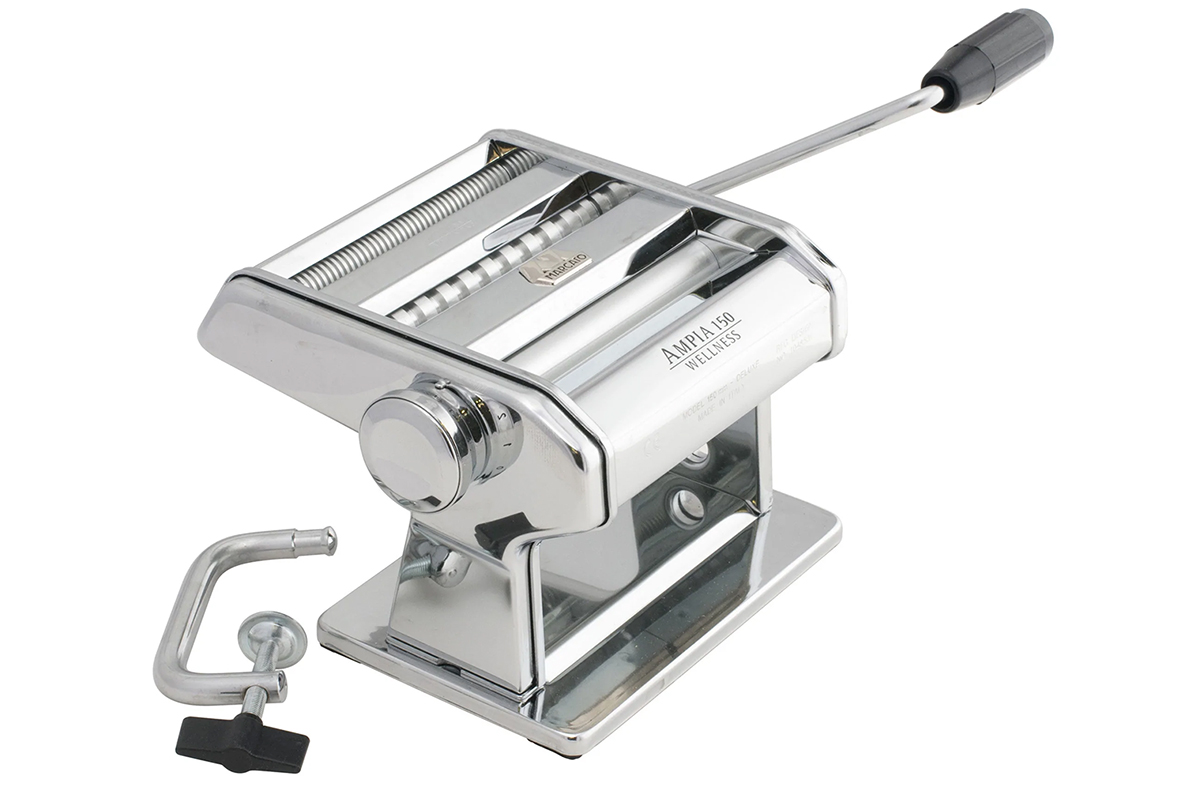 Let us introduce the perfect Christmas gift for the passionate chefs and pasta lovers in your life: the Ampia 150 Pasta Maker from Marcato, available at Pantry Pursuits.
This nifty piece of equipment is made in Italy and can produce pasta in 10 different thicknesses, from 0.2 mm to 2 mm. It also comes with anodized aluminium rollers and a separate cutter for fettuccine and tagliolini for a truly professional result.
Christmas gift ideas: kitchen gadgets, utensils and cookware
If kitchen appliances seem too extravagant of a Christmas gift, get your loved ones something smaller for the kitchen instead, such as handy kitchen gadgets, utensils and cookware. The perfect Christmas gifts for the kitchen that won't break the bank!
SANTUS Andante Smart Wine Dispenser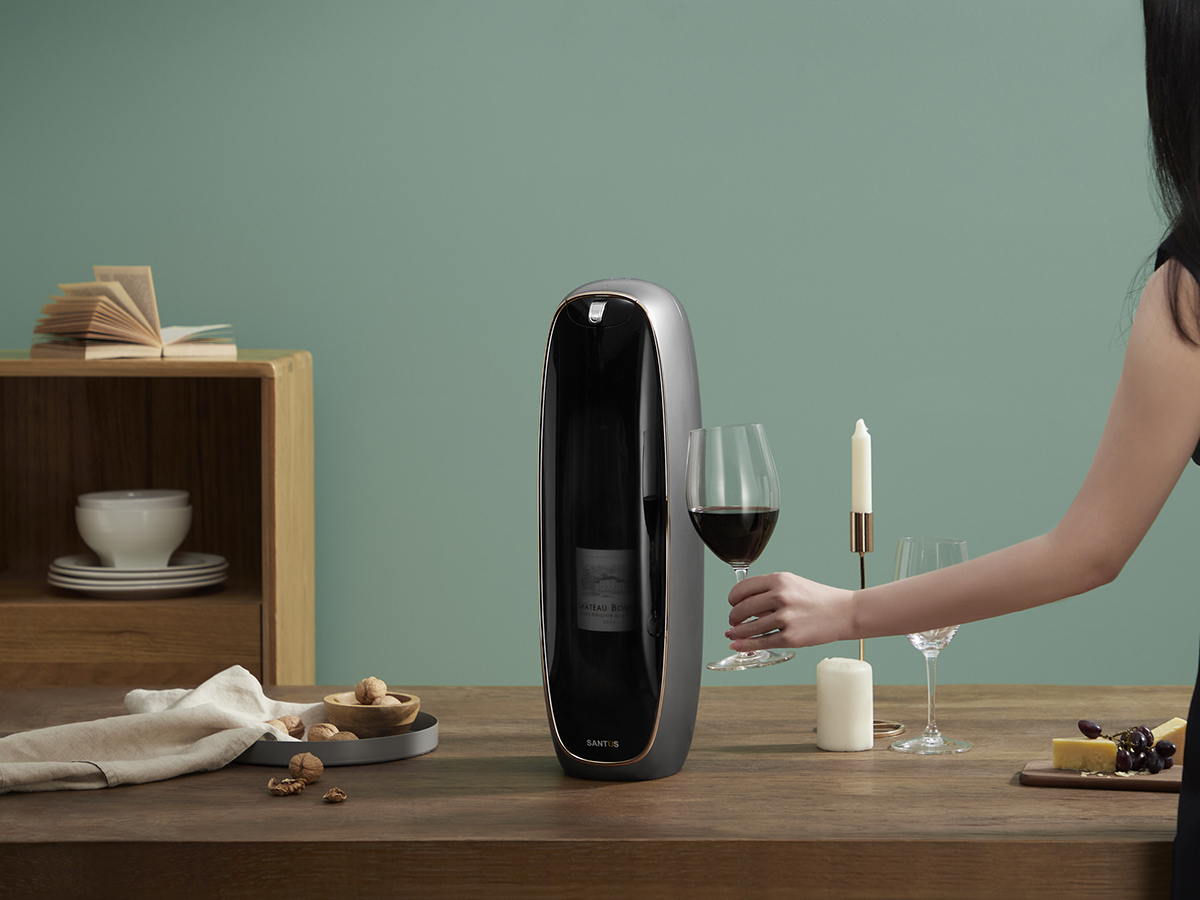 Keeping wine in perfect condition and pouring it just right for friends and family can be daunting. With the SANTUS Andante Smart Wine Dispenser, the wine lovers in your life can do both without any difficulty.
Using state-of-the-art patented oxygen absorption technology for wine preservation, the Andante keeps wine fresh after uncorking for up to 14 days, be it red or white. When paired with an app, the Andante also gives convenient updates on the state of the wine and allows homeowners to control the temperature within a range of 10ºC to 18ºC.
The carefully designed dispenser prevents dripping and dispenses a perfect wine pour at the push of a button, so the lucky person receiving this Christmas gift can impress their guests without fail!
WMF Nuova Cheese Set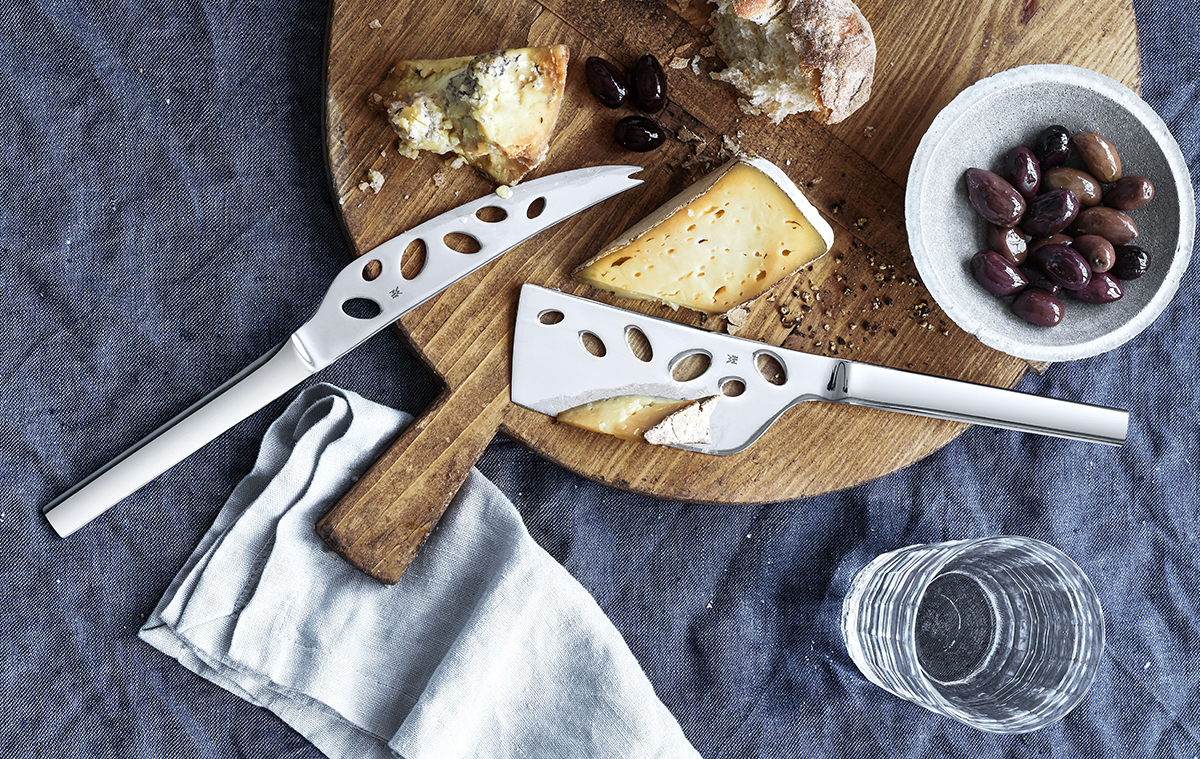 A handy Christmas gift for cheese enthusiasts, the WMF Nuova Cheese Set includes a carefully crafted cheese knife and a matching hatchet, the perfect duo to cut and serve a wide range of cheese varieties.
Both the knife and the hatchet come with a precise, sharp blade, tapered on both sides to ensure smooth, straight cuts with little effort, no matter if it's hard or soft cheese. The high-end Cromargan stainless steel also ensures durability and a beautiful, good-as-new appearance in the long run.
Commune Solid Wood Serving Board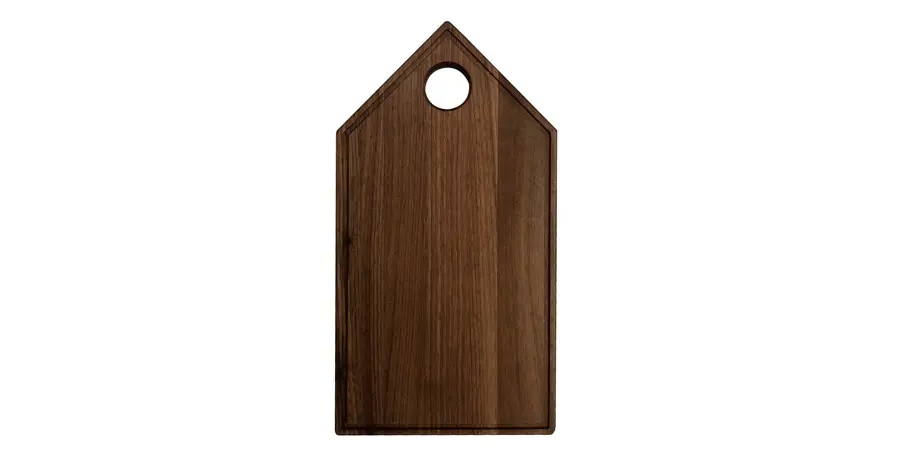 If your friends love cheese, they'll love a good serving board to present their favourite selection with style! The solid wood serving boards from Commune come in multiple wood varieties and shapes, including this "house"-shaped serving board in solid walnut.
The wood is sealed with a food-safe matte lacquer finish to protect it from harmful bacteria, making it suitable for everything from cheese and sliced fruits to cold cuts!
Nordic Ware Pancake Pan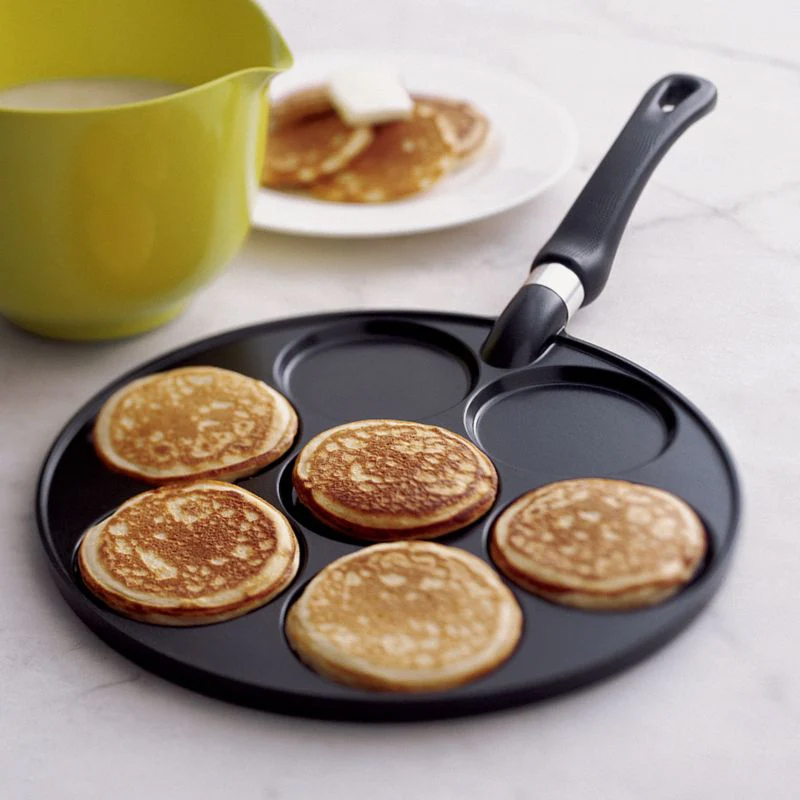 A more lighthearted yet still very useful Christmas gift is this handy Pancake Pan from Nordic Ware, available at Crate & Barrel. This unique pancake pan allows homeowners to host the best breakfast ever with slots for seven little pancakes, cooked to perfection on non-stick aluminium.
A special pancake recipe is included in the box as well so your loved ones can start cooking right away. Once they're done, cleaning is a breeze thanks to the non-stick finish and the quick-release handle.
FortyTwo Miren Oil Bottle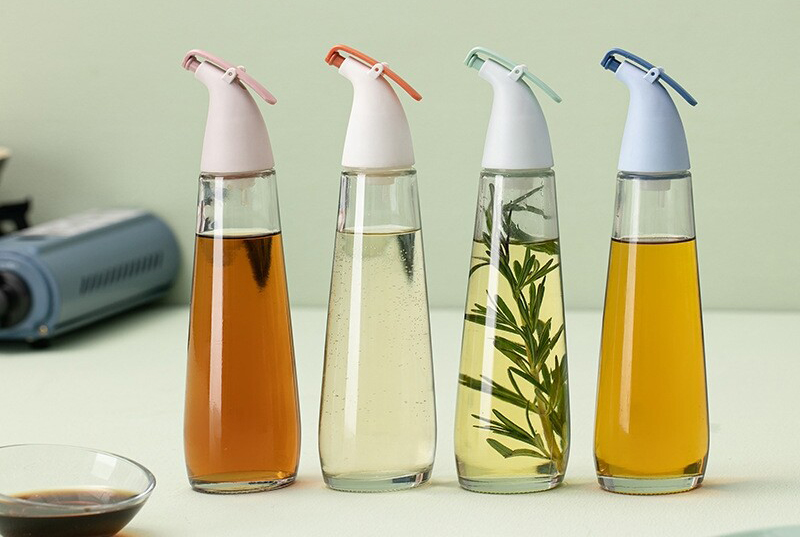 A stylish alternative to conventional oil and sauce bottles, the Miren Oil Bottle from FortyTwo is a chic addition to any kitchen and makes for a lovely and very affordable Christmas gift. Sleek and ergonomic for a comfortable grip, it's suitable for more than just cooking oil, including soy sauce and vinegar, with a capacity of 210 ml.
It comes with a non-toxic, drip and leak-free silicone spout for precise pouring and is available in pink, white, green and blue to suit a variety of kitchen styles.
Annette Linen Tea Towels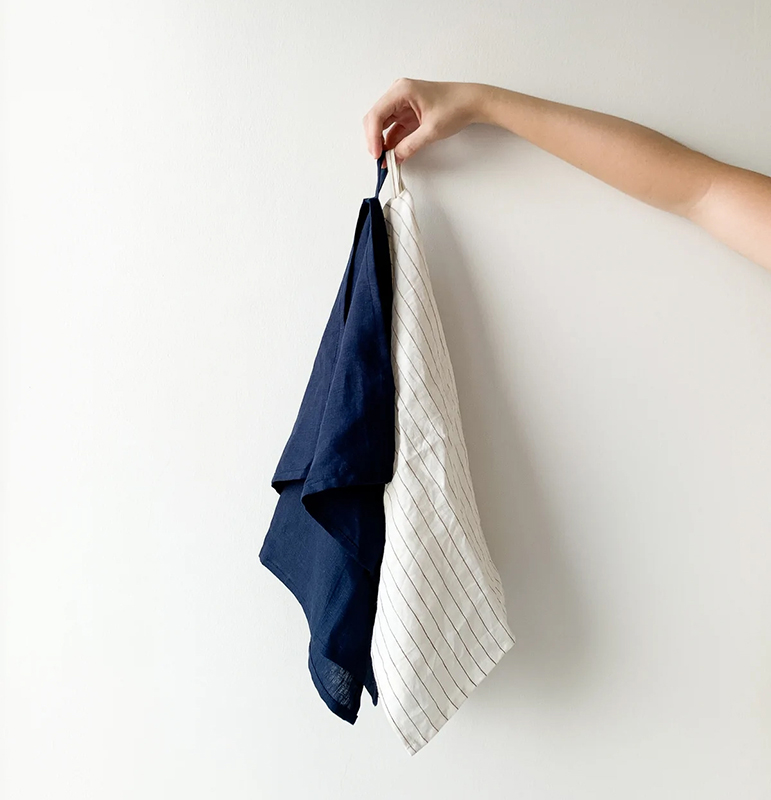 The minimalist homeowners in your friend group will love the pared-back Linen Tea Towels from Annette, available in white, natural, soft blush, striped and navy.
Tea towels are an indispensable part of any kitchen and always handy to have on hand. These ones are especially absorbent and fast-drying—and they're uncharacteristically pretty for something so practical!
Not to mention, the linen material softens with age, meaning your friends won't have to worry about wear and tear over the years.
Viski Cocktail Shaker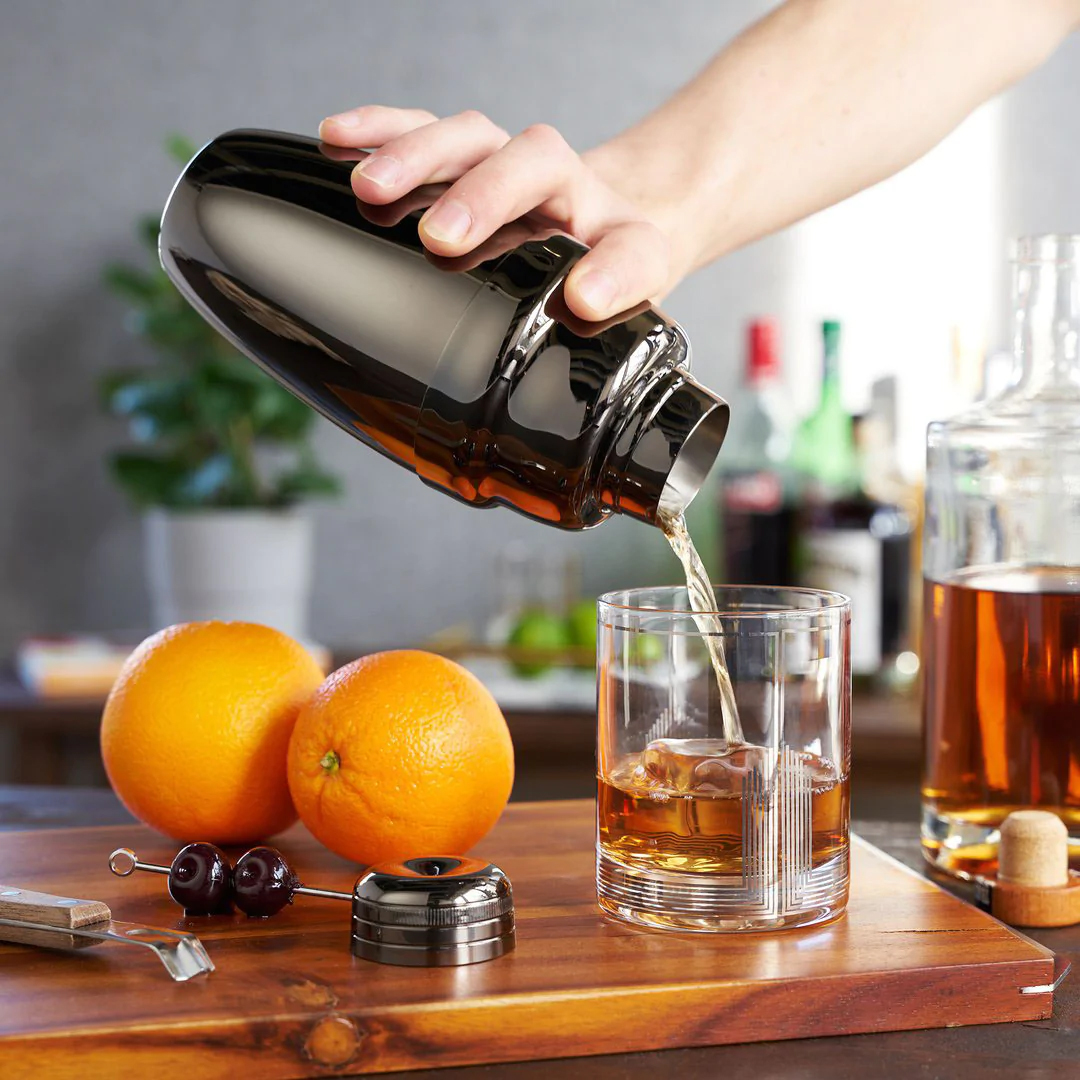 The ideal Christmas gift for cocktail enthusiasts, get your hands on the Heavyweight Cocktail Shaker from Viski, available at The Providore. This sleek mixing tool is designed for professionals and carefully crafted out of stainless steel with a good dose of heft and balance for precise cocktail prep.
It comes with a comfortable 500 ml capacity, a built-in strainer and a gorgeous black-plated gunmetal finish that makes it a must-have in any bar set.